Top 10 Things Critics Are Saying About 'Halloween' (2018)
The things critics are saying about 'Halloween' prove that this franchise is far from dead.
It's the slasher flick critics are screaming about. Welcome to WatchMojo.com and today we'll be counting down our picks for the "Top 10 Things Critics Are Saying About Halloween (2018)."
For this list, we're taking a look at the mostly positive critical reception surrounding 2018's entry in the Halloween franchise.
Although Halloween is one of the most well-known horror franchises, the 1978 original classic was, for a long time, the only entry from it that held a certified fresh rating on Rotten Tomatoes. Halloween H20 fell just short and, weirdly enough, the next best score belongs to Halloween III: Season of the Witch, which was universally hated by fans upon release due to the lack of Michael Myers, but later developed a cult following. After premiering at the Toronto International Film Festival, 2018's Halloween broke the losing streak with a plethora of enthusiastic reviews. While it doesn't surpass the original, the film is being deemed the best Halloween sequel by a wide margin.
#9: It's Surprisingly Relevant
At first, you wouldn't think a Halloween movie would ever be considered relevant, but this film has more real-world parallels than one might assume. For starters, it centers on a woman living with PTSD after nearly being murdered 40 years earlier. As a result, our heroine has become a trigger-happy shut-in with a large supply of firearms at her disposal. Considering that gun violence and assault are still two of the most hot-button issues in America, Laurie Strode's paranoia and trauma make leeway for some surprisingly timely commentary. Joshua Rothkopf of Time Out noted in his review that the film "has a sad symmetry to it" and "that's a great reason to remake Halloween."
#8: The Cinematography Is Impressive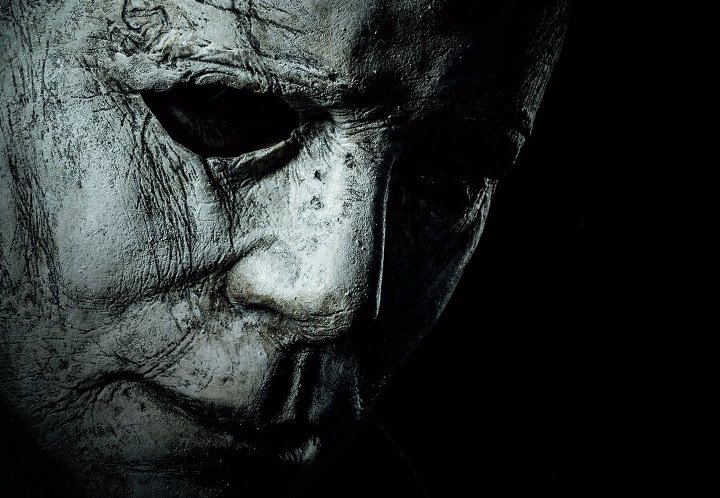 Whereas the original Halloween was shot by John Carpenter's long-time collaborator Dean Cundey, this follow-up passes the torch to cinematographer Michael Simmonds. To recapture the look and feel of the first film, Simmonds reportedly employed the same anamorphic aspect ratio Cundey used. Simmonds still leaves his own unique mark on the project, though. Josh Lewis addressed Simmonds' cinematography in his review for The Film Stage, complimenting the movie's use of "background/foreground tricks as well as reflections and shadows." Lewis also highlighted "an inspired motion sensor sequence" and "a tracking shot sequence" that follows Michaels through several homes. The camera practically felt like a character in the original Halloween and this sequel pulls off something similar.
Somewhere down the line, the Halloween series went from being scary to just plain silly. Although this sequel is a horror movie at its core, the filmmakers aren't afraid to incorporate a self-aware sense of humor. Drawing comparison to Scream, the film has been described as a meta movie that embraces its roots while still poking fun at itself. This isn't surprising since director David Gordon Green has worked with co-writer Danny McBride on a few comedies. While Jamie Lee Curtis got her start as a scream queen, she's also demonstrated serious comedic chops. Halloween seems to strike a balance of humor and horror, with Entertainment Weekly's Leah Greenblatt calling it "fundamental, and funny too."
There's no denying that the original Halloween is a masterpiece of horror. Peter Debruge of Variety brought up something interesting in his review, though. The first film only has a kill count of five… well, technically seven if you include those two dogs. Either ways, that's a pretty small number for a slasher flick, at least by modern standards. According to Debruge, this follow-up ups the ante by tripling the casualties. Of course more violence and gore doesn't necessarily equal a good movie, as proven by some of the other Halloween sequels. The violence here, however, has been applauded for being stylish and effective while still leaving room for scares based on subtle, slow-building tension.
Many critics agree that the latest Halloween is accessible to newcomers, but it's also for audiences who have been following this series over the years, working in more than enough fan service. The return of Jamie Lee Curtis as Laurie Strode and Nick Castle as Michael Myers already had us hooked. Although this movie retcons everything that happened after the original, the filmmakers still have fun with some of the ideas introduced in the sequels. For example, it's established upfront that Laurie and Michael aren't brother and sister this time around. The movie also dishes out plenty of Easter eggs and in-jokes that fans will recognize, including the Silver Shamrock masks from Halloween III.
#4: David Gordon Green Does a Great Job
David Gordon Green's filmography has had an interesting trajectory to say the least. He started his career mainly directing indie dramas like George Washington and Snow Angels. Eventually he started to shake things up with comedic projects in film and television, including Pineapple Express. Then in another unexpected move, it was announced that Green would direct, co-write, and executive produce the eleventh installment in the Halloween series. While horror is somewhat new territory for Green, various outlets have singled out his direction as a prime reason for the film's success. John DeFore of The Hollywood Reporter notably endorsed Green for delivering "both fan service and honest-to-god movie-making of the sort rarely seen in horror spinoffs."
#3: This Sequel Balances Old & New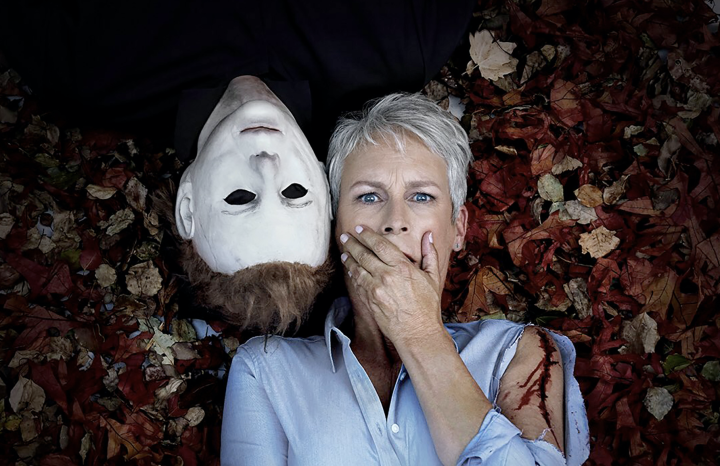 In an era dominated by remakes, reboots, reimaginings, prequels, and sequels, it's easy for filmmakers to rely on nostalgia alone. While 2018's Halloween has its fair share of references to the first film, it also offers enough new elements to stand on its own. Clayton Davis of Awards Circuit writes that the movie "pays homage to 1978 original while still taking risks to reinvent the franchise for a new generation of admirers." While it remains true to its predecessor, critics have additionally praised this sequel for not just repeating the same exact formula. According to Perri Nemiroff of Collider, "We finally have a new Halloween movie that moves the franchise forward and respects its legacy."
After several failed attempts to breathe new life into the franchise, fans assumed that they'd never get a worthy successor. Well, it might've taken 40 years, but the consensus is that this direct follow-up has finally done the original justice. On Twitter, critic Emma Stefansky compares the old-meets-new remixed approach of this Halloween to that of Star Wars: The Force Awakens. E. Oliver Whitney for ScreenCrush, notes that Green "doesn't try to mimic" Carpenter's film, "but affectionately pays tribute to it with buckets of grisly violence, prickly tension, and snarky humor." The film also comes with a seal of approval from Carpenter, who returns as a producer and helped compose the music.
#1: Jamie Lee Curtis Knocks It out of the Park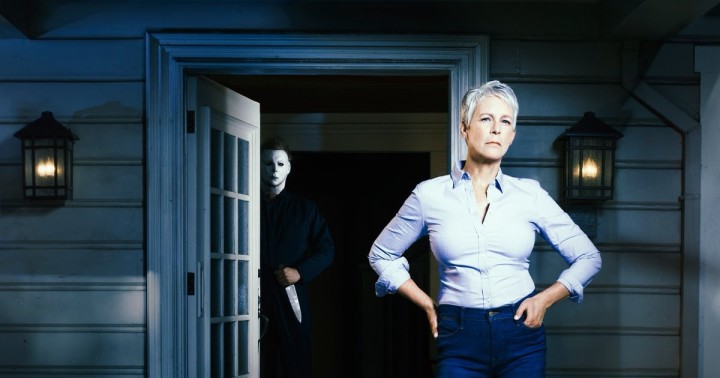 This film really wouldn't work without Jamie Lee Curtis, who not only broke out into stardom as Laurie Strode, but also largely popularized the "final girl" trope. The sequel does something we've never really seen in a horror movie before, exploring what happens to "the final girl" years after surviving such as a traumatizing ordeal. In Laurie's case, she's become much like a soldier who returns from war and can no longer function in society. This approach to the iconic character has been met with acclaim from critics, with Andre Todd of Polygon stating that Curtis "gives an emotionally raw performance that makes Laurie the heart of the film."
movie review