The Top 10 best Paranormal TV Shows
An overview of the best paranormal TV shows of the last two decades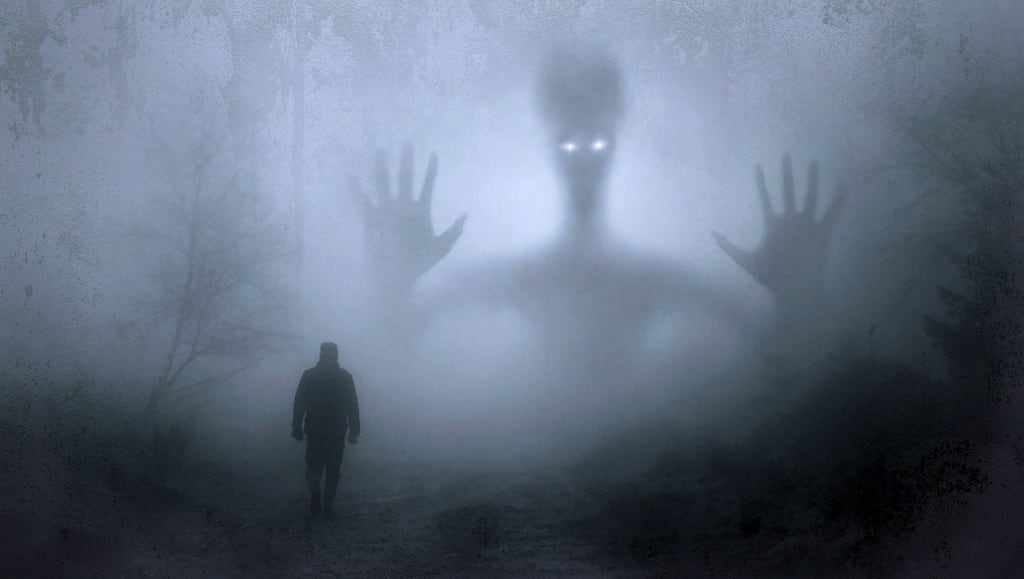 We all have favorite paranormal TV shows. In this post, I will be looking at the 10 best paranormal shows to grace our screens over the past two decades. All views expressed in this post are purely my own.
10) Ghost Hunters - This show first aired in 2004 and has run for 13 seasons. Ghost Hunters must be one of the longest running paranormal shows on TV. It was certainly one of the first to show serious investigations. With a cast of characters including Jason Hawes, Grant Wilson, Steve Gonsalves, Dave Tango, Dustin Pari, and many others over the years. This was one of the shows I watched religiously until allegations of faking evidence by former investigator Donna Lacroix took the shine off the show for me and had me questioning the findings in all of their previous investigations.
9) Celebrity Ghost Stories - This was a surprisingly enjoyable show that ran between 2009 and 2014. When I first watched this show I expected lame stories from D grade celebrities. What we ended up getting were good and occasionally very creepy stories from reasonably prominent celebrities. Through re-enactments and short interviews, the celebrities tell their ghostly tales. Well worth a watch if you can find a copy of an old season.
8) Kindred Spirits - 2016 saw the return of former Ghost Hunters, Amy Bruni, and Adam Berry to our screens in their new show Kindred Spirits. Bruni and Berry aimed to investigate cases where families believed they were being haunted by dead family members. Interesting locations and solid production values together with a well matched ghost hunting duo make this show a pleasure to watch.
7) My Haunted House - This show started in 2013 and has run for 4 seasons. It purports to tell the real life stories of people who have experienced terrifying hauntings. The show is certainly entertaining but it is one that I definitely take with a grain of salt. The stories are told via a mix of re-enactments and interviews with the people who have allegedly experienced these ghostly events. The trouble is that these "real" people are very obviously actors, and bad ones at that. If that weren't enough to ring alarm bells for those who like their shows accurate and truthful, there is also the issue of reusing locations in consecutive episodes for different stories. This is offputting in the extreme. My Haunted House is an enjoyable show that will give you some genuine scares. Just keep in mind however that it is only loosely based on reality, if at all.
6) School Spirits - This show only aired for a single season in 2012. It was produced by the people responsible for Celebrity Ghost Stories. This show used a similar format to many of the other non-investigative shows, ie. interviews and re-enactments. This tried and true formula worked well in this show. The stories, all based in US colleges and universities, were generally quite creepy and very entertaining. I always hoped to see subsequent seasons of this show. Alas, this was not to be. School Spirits was an underrated gem of a show that deserved to be more popular than it was.
5) Alaska Haunting - This is another show that only lasted for a season. All the stories in this show are based on real life hauntings from the frozen Alaskan wilderness. This is another show using interviews and re-enactments to tell the story of ghostly hauntings. The Alaskan setting really differentiates this show from all others. The stories are generally interesting, if not particularly frightening. I guess the lack of scares probably doomed this show to only a single season. Which is a shame as the show held a great deal of promise.
4) The Dead Files - This show first aired in 2011. Twelve seasons later and it is still going strong. I resisted watching this show for some time as I have somewhat of an aversion to most TV psychics. Many seem to simply make things up. Amy Allen, co-host of the Dead Files, is a cut above your normal TV psychic. She is unfailingly accurate and interesting to watch as she walks through haunted houses getting to the bottom of the ghostly phenomena. The other half of the Dead Files team is co-host, former New York Detective, Steve DiSchiavi who researches each location and uses the information he finds to corroborate Amy's psychic insights. The Dead Files makes gripping viewing guaranteed to keep viewers glued to their seats.
3) A Haunting - I have always particularly enjoyed this show. This series began in 2005 and ran until 2015. A Haunting uses re-enactments and interviews to explore a variety of real life hauntings. The acting is generally convincing and the narration is top notch. Many of the episodes feature cases that Ed and Lorraine Warren worked on. This will appeal to a certain section of the paranormal community and is likely to turn off other sections who may hold a negative view about their work. Overall though this show provides an interesting retelling of haunting cases both well known and more obscure. Do yourself a favor and check out this compelling series.
2 Paranormal Witness - This series first aired in 2011. The most recent series finished airing in 2016. Fans are hoping to see a new season of the show air this year. Paranormal Witness is a similar type of show to A Haunting in that it uses both re-enactments and interviews to examine paranormal cases. It doesn't limit itself to hauntings though. Various episodes have examined UFO's, Big Foot, werewolves, demonic infestations, and the usual variety of hauntings that we have come to expect from shows like this. Paranormal Witness examines interesting cases that are sure to pique most paranormal fans interest. If you have never seen it you really should give it a watch as it contains some genuine scares that are sure to please fans of this genre.
At long last, we come to the Number 1 paranormal TV show of the last two decades. Drum roll please........
1) Paranormal Lockdown - Nick Groff and Katrina Weidman star in this comparatively recent show that ran between 2016 and 2019. This pair of experienced paranormal researchers explore many famed haunted locations (The Anderson Hotel, Waverly Hills, Franklin Castle, the Pontefract Poltergeist House etc). Unlike many investigative shows of this type they don't just stay a night, but instead, live within the haunted location for a full 72 hours. This gives them ample opportunity to explore and make contact with any of the ghostly inhabitants. They make use of a variety of technical equipment that seems to capture believable results. The investigative approach taken by this pair of researchers is similar to that seen in Ghost Hunters. The crucial difference though is that Groff and Weidman are not dogged by any of the scandals that plagued Ghost Hunters. Paranormal Lockdown is in many ways a spiritual successor to Ghost Hunters and a show that rightly deserves its position of 1st place in this list of top 10 paranormal TV shows.