The Top 10 Asian Horror Movies to Binge this Halloween
Tired of teenage massacres, hockey masks, and Slenderman? You're in the right place.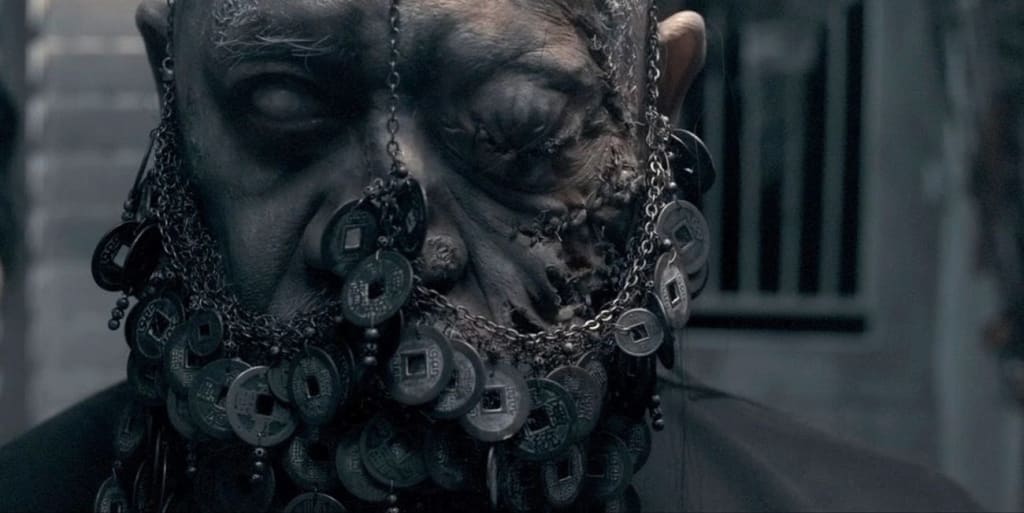 A Screencap from Rigor Mortis (2013)
Along with manga, music, and fashion, horror movies are one of Asia's main cultural exports. With different censorship laws, different legends to draw from, and unique cinematic styles, Asian horror movies are uniquely terrifying, especially to a Western audience that's unfamiliar with some of the legends and themes. Here are the 10 best Asian horror movies to binge this Halloween.
This terrifying film will make you afraid of your computer. Released in Japan on February 3, 2001, it was screened in the UN Certain Regard section at the 2001 Cannes Film Festival and received rave reviews. The plot of the film centers on ghosts invading the world of the living via computers and features two parallel storylines.
The first features Michi Kudo (Kumiko Aso) whose coworker loses himself in working on a computer disk shortly before his eerie suicide. The second storyline is about Ryosuke Kawashima (Haruhiko Kato), who has recently signed up with a new Internet provider. Soon after, his computer begins accessing horrible things on its own. The images used in this film are incredibly disturbing, and I admit, after my research, I had to close my laptop and regard it with terrible suspicion.
This South Korean horror film—written, produced, and directed by Park Chan-wook—was released on April 30, 2009. It won the Jury Prize at the 2009 Cannes Film Festival, and it features the story of a Catholic priest named Sang-hyun (Song Kang-ho) who volunteers for a medical experiment to find a vaccine for the deadly Emmanuel Virus. Although the experiment fails and he becomes infected with the typically fatal disease, he makes a miraculous and complete recovery after receiving a blood transfusion. But all miracles have consequences.
A recent widower (Ryo Ishibashi) whose son suggests he find a new wife stages a phony audition to meet new women. After interviewing several, he becomes interested in Asami (Eihi Shiina) and they begin dating. Unfortunately, she is much more than he bargained for.
The film was originally produced by the Japanese company Omega Project, who wanted to make another horror film after the great financial success of their previous production, Ring (1998). It premiered with a few other Japanese horror films at the Vancouver International Film Festival on October 2, 1999. It was moderately successful when released, but it began receiving more attention after it was shown at the Rotterdam International Film Festival in 2000, where it received the FIPRESCI Prize and the KNF Award.
This South Korean film was directed by Bong Joon-ho, who said that his inspiration came from a local article about a deformed fish with an S-shaped spine that was caught in the Han River. The film follows Park Gang-du (Song Kang-ho), who runs a small snack bar in the park near the Han River with his father. One day, while he's delivering some food to customers, a huge creature emerges from the river and begins attacking people, snatching Gang-du's daughter Hyun-seo (Go Ah-sung) and diving back into the river.
The film was released on a record number of screens in South Korea on July 27, 2006. By the end of its run on November 8, 13 million tickets had been sold, making it the highest grossing South Korean film ever at the time. It would go on to win Best Film at both the Asian Film Awards and the Blue Dragon Film Awards.
After they're involved in a hit-and-run with a young girl late at night, Tun (Ananda Everingham) and his girlfriend Jane (Natthaweeranuch Thongmee) begin finding mysterious white shadows and what appear to be unknown faces in their photographs. Along with some health problems, they begin experiencing the paranormal because of their grisly mistake.
This Thai blockbuster was remade in Hollywood in 2008—it was also remade in Hindi, under the name Click.
This pop culture icon was directed by Hideo Nakata and released in 1998. It was adapted from the novel Ring by Koji Suzuki, which in turn draws from the Japanese folk tale Bancho Sarayashiki. Reiko Asakawa (Nanako Matsushima) is investigating a cursed videotape that apparently kills viewers seven days after they watch it. Her niece Tomoko (Yuko Takeuchi) and three of her friends all died mysteriously at the same time shortly after visiting a remote cabin. Reiko goes to the cabin and finds an unmarked videotape. After viewing it, she discovers that she only has a week to crack the case and save her own life.
After several terrible murders, a house in Nerima, Tokyo is cursed. Whoever enters it is consumed by it, and the curse then spreads to the place in which they die. The film follows a nonlinear narrative featuring several different families who have lived in the house and suffered the consequences of the curse.
The film, written and directed by Takashi Shimizu, premiered at the Screamfest Film Festival in October 2002 and the American remake, The Grudge, was released in 2004.
Also known as Seeing Ghosts, this film follows Wong Kar Mun (Angelica Lee) who, blind since the age of 2, has finally received an eye cornea transplant after finding a donor. Initially, she is ecstatic to have her sight restored, but becomes troubled when she begins seeing mysterious figures that foretell gruesome deaths. Apparently, using the eyes of the dead has consequences.
The film was released in Hong Kong on May 9, 2009. There are three remakes: a Tamil version called Adhu (2004), a Hindi version called Naina (2005) and a Hollywood version called The Eye (2008) which starred Jessica Alba.
This South Korean film follows a National Intelligence Service (NIS) agent named Kim Soo-hyun (Lee Byung-hun) who craves revenge against the serial killer after the man brutally murders his fiancee. He does so by capturing and releasing the killer again and again, after implanting him with a police transmitter.
The film was released on August 12, 2010. It's been screened at several international film festivals, including the 2011 Sundance Film Festival, the Fantasporto Film Festival, the Toronto International Film Festival, the Sitges Film Festival, the San Sebastian Film Festival, and the London Korean Film Festival.
This South Korean film is inspired by a Joseon Dynasty folktale known as Janghwa Hongryeon jeon, which has been adapted into film several times previously. The plot focuses on two sisters who have recently returned from a stay in a mental institution, only to face disturbing events involving their stepmother and the ghosts haunted their house, all connected to the family's dark past. The film, directed by Kim Jee-woon, won Best Picture at the 2004 Fantasporto Film Festival. It is both the highest grossing Korean horror film and the first to be screened in American theaters. A Hollywood remake called The Uninvited was released in 2009, but it received largely negative reviews and apparently isn't a patch on the original film.
About the Creator
I'm a freelance writer with an interest in true crime, entertainment, and a wide range of other things.
My avatar was created on Picrew with a generator created by the very talented Hunbloom!
Reader insights
Be the first to share your insights about this piece.
Add your insights