The Official Guide to Huluween
TV Show edition(2020)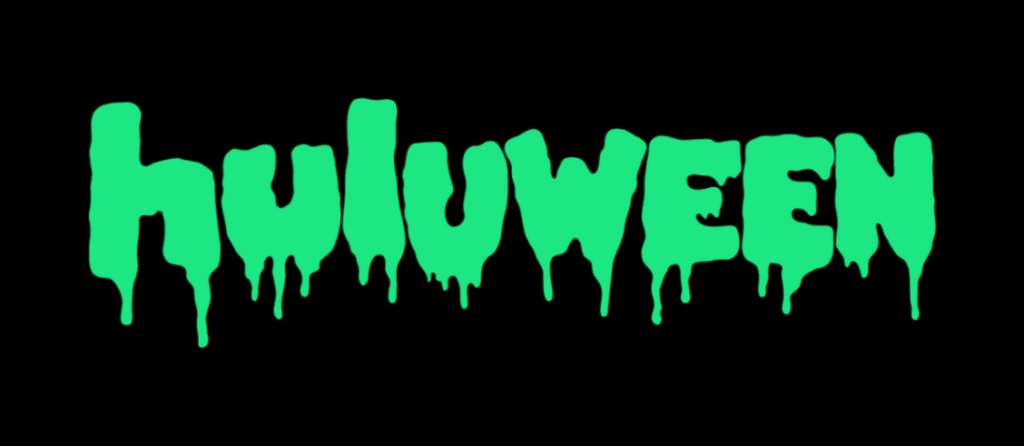 Hello Folks!
I'm back at it with another list of spooky tv shows that I think will get you in the mood for Halloween...or, if you're like me, all year long. I'm going to be honest, there are WAY more tv shows on Huluween than Netflix. No tea, no shade, I love me some Netflix and this might be the other way around when I cover movies but I found so much good content when exploring Hulu.
First of all, Huluween is very organized. And I'm not making that name up, they literally call it Huluween. You can click directly to that area once you load into Hulu and they will have it separated into different categories from tv shows, family-friendly watches, movies, and more.
Of course, they can't watch everything for you and that's where I come in. There is so actually so much content for Hulu I am going to split it up into different categories too.
Scary Shows, Funny Shows(but still spooky-themed), Classic Shows, and special Hulu original shorts.
Lets...get into it
Scary Shows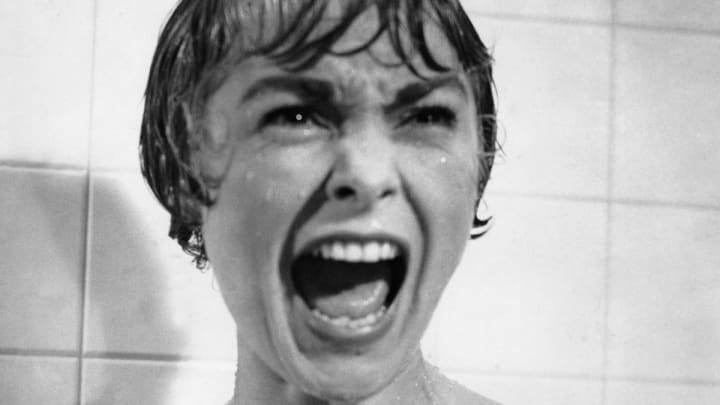 1. Light as a Feather
I discovered this show when its first season was released back in 2018 and I never think it got the hype it deserved. It is an incredibly original story-line with enough spooky themes and mystery to keep a viewer hooked. I remember when I was a kid playing the game "light as a feather" at slumber parties so I was hooked already just from the title. Though, the show puts an especially scary twist on the game. If you're unfamiliar, the game goes that one person lay in the middle of the group, the rest of those playing then put their fingertips just underneath the person's body, resting under their arms and legs, you than chant "Light as a Feather, Stiff as a Board" and the person in the middle is meant to feel like they are floating. In this show, however, there is a leader for the game...that leader then comes up with a 'story' of how the person 'floating' will die. The seemingly innocent game goes awry when the five girls who played start dying off in the exact way that was predicted. The survivors are then forced to figure out why they're being targeted -- and whether the evil force hunting them down is one of their own.
The show isn't scary in the sense of jump scares but it is unpredictable, you are left wondering with the group on who will die next, and how to save them from their own predictions...and if you even can. I would say it is not exactly family-friendly, better leave the kids out of it.
2. Salem
I was SO excited to see this on Hulu! It used to be on Netflix when I first discovered and I found it delightfully spooky! The show is set during the Salem Witch trials and explores the question if any of these claims were actually true...Spoiler Alert* in this show, the witches are DEFINITELY real. The story follows the path of Mary Sibley who delves into the dark arts after the presumed death of her lover. However, when he shows back up, very much alive, she is forced to chose between her plans of conquest and her old flame.
I know what you're thinking, is this show scary? I'm going to say it's more suspenseful than outright scary but there are some moments throughout the series that might make your skin crawl. This show is filled with juicy plot so it is not the type you can just put on while you do other things, pay attention! There are three seasons and each episode is about an hour-long so there is plenty of content to watch.
3. The Exorcist(Tv. Series)
I will be honest, I have not seen that much of this show. I started it a while back and have not had the chance to revisit, BUT I have heard many good things from those who have actually finished it and they said it 100% creeped them out. Here is the summary from Hulu:
"Angela Rance believes something is very wrong in her home. Plagued by increasingly frightening nightmares, she isn't the only one in her family suffering: her husband Henry is slowly losing his mind, while their older daughter spends all of her time locked in her room and the younger one believes she hears strange noises coming from inside the walls. Desperate, she turns to Father Tomas Ortega -- the progressive leader of their suburban Chicago parish -- setting him on a collision course with old school Vatican soldier Father Marcus Brennan, as all their fates become entangled in a battle against an ancient force of evil"
Honestly, that's all I need to know this show deserves to make it on the spooky suggestion list.
4. Monsterland
This is a brand new Anthology type series kind of in the style of Black Mirror but with more supernatural elements. Since it's an anthology, each episode is a different story. Each episode is also about an hour-long... it's kinda like watching short movies. I haven't gotten through the whole season yet but so far it has definitely captured my attention. Hulu describes it simply as: "Encounters with mermaids, fallen angels, and other strange beasts drive broken people to desperate acts."
It explores the nature of humanity and morality. What drives people to be the way they are, what might drive them to snap, and even if humanity lies in those creatures not even considered human.
5. American Horror Story
I know, I included this on my Netflix list BUT, it is also on Hulu, and Hulu has the latest season, 1984, whereas Netflix does not and I think 1984 is amazing. Just for an overview of that season, it is set in the 1980s, obviously, and follows a group of teens as they go away to be camp counselors for the summer...classic. They arrive early to get things set up for the kids and everything immediately goes wrong. Along with the typical 80's slasher going after them for having sex and other forms of debauchery, there are other creatures lurking in the shadows of this camp including ghosts and even Richard Ramirez himself. (A real serial killer from that era)
I am a sucker for the classic 80s slasher flick and I think they did a great job of incorporating the same tropes while still putting their own twist on it.
Huluween Original Shorts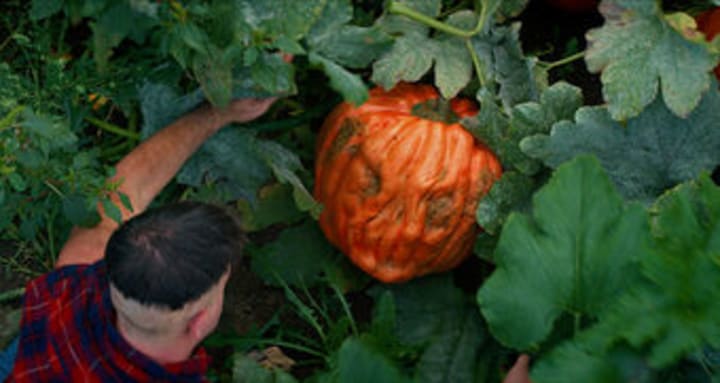 In 2018, Hulu had a Huluween film festival and released a few short spooky films and I LOVED them. I rewatched them multiple times and made all my friend's watched them too. Each film is released under its own name even though each one is only about 5-10 minutes long. They are each very unique in their style and each film is so original I honestly wish I could find the directors and convince them to make full versions.
Here is my fav from them:
Carved, The Box, The Hug, The Rizzle, Swiped to Death, and Urn.
I'm not going to go into too much detail here because they are so short I don't want to spoil anything but please do yourself a favor and watch these...you just might want to do so with the lights on.
2. Bite-Size Halloween
This year's shorts were all released under one category, though it is similar to Monsterland that each episode is a different spooky story. I haven't seen all of these yet and they aren't as good as the short films from 2018 but still might be worth the watch.
Now that you're sufficiently spooked I'm sure you're going to want to watch some shows that won't give you nightmares, don't worry, I got you covered.
Funny...but Spooky.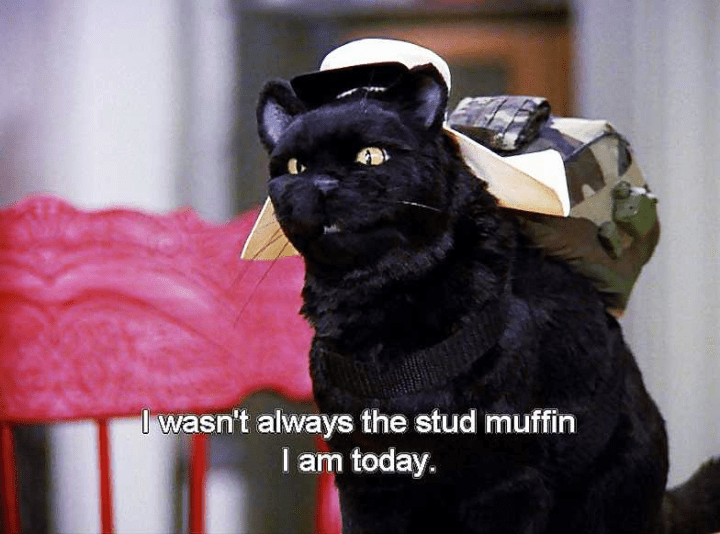 1. Sabrina the Teenage Witch
I HAD to include this show...just had to, almost as if...I was under a spell. Jokes aside, I grew up with Sabrina, I included the gritty version in my Netflix list but I just love the fun and the nostalgia that comes with this version. Much like the Netflix version, the story follows Sabrina as she deals with the stress of being both a witch...and a teenager. This story is a lot more light-hearted than its counterpart...plus Salem the cat can talk in this one. There are seven whole seasons AND movies that follows Sabrina's path from learning she's a witch to harnessing her powers...you get to follow her from high school to college AND it came out in the 90s so you get to see some killer outfits...bring back the glitter skirts and handkerchief tops I say.
Sabrina + Harvey forever <3
2. Scream Queens
Only watch season one. Just don't put yourself through season two. I had watched this show when it first came out and just finally gotten around to watching the second season just this year and it was awful. It was so stupid. The plot made no sense, there were tons of plot holes, it was just bad.
Saying that, however, I think season one is hilarious. It features the true Scream QUEEN herself, Jamie Lee Curtis...and also Emma Roberts and Nick Jonas....and Ariana Grande, Billie Lourd, and Lea Michele. Point is, there are a lot of rememberable faces, probably because it is by Ryan Murphy and Brad Falchuk, the same people that have brought you American Horror Story...and Glee. It follows the story of a Sorority house as they face off with a slasher. As they get picked off one by one they really need to find out who the killer is but waste a lot of time shopping and doing Sorority Rush instead. I would definitely say this is a show for teenagers...or just adults like me that are easily entertained. Don't take it seriously.
Again, only watch season one I beg you.
3. What We Do in the Shadows
This show is so funny to me. I have heard some people say they can't get into it but I say give it a chance. It follows a group of Vampires, documentary style, living in the modern world, and dealing with living with each other...imagine having to deal with the same group of people for thousands of years. The characters are zany and deliver their performances so realistically that it doesn't come off as cheesy. If you like shows like It's Always Sunny or The Office I think you would like this.
4. Sleepy Hollow
I just started watching this show and so far I am enjoying it. It is kind of in the style of the show Lucifer but with a different kind of supernatural element, and a little more spooky, too. It follows Ichabod Crane...yes, THAT Ichabod Crane, who raises from his grave in the modern world only to discover that The Headless Horseman has risen with him. It put's a mysterious spin on the classic tale as Ichabod, teamed up with a Detective (told you it was like Lucifer), must uncover the secrets of the headless horseman and stop him before it leads to the end of the world.
Classic Shows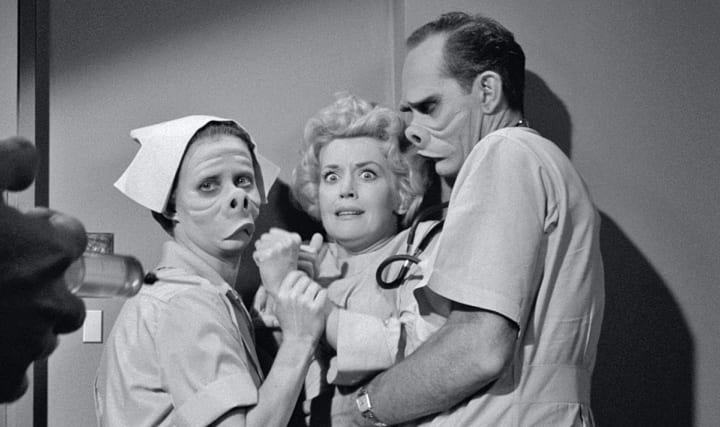 I'm just going to list these because I think they speak for themselves.
They have:
Twin Peaks, The X-Files, and The Twilight Zone(Last I checked this was actually on Netlfix too)
Shows that look interesting that I haven't watched:
My Dead Ex, Freakish.
OKAY! I told you guys Hulu had a lot of content but I really think you all deserved to know all the goodies that were hiding in Huluween. Let me know what you think and, as always...
Stay Spooky!
Ash