The Occult Files of Doctor Spektor
A Cool 70s Comic Book Hero with No Superpowers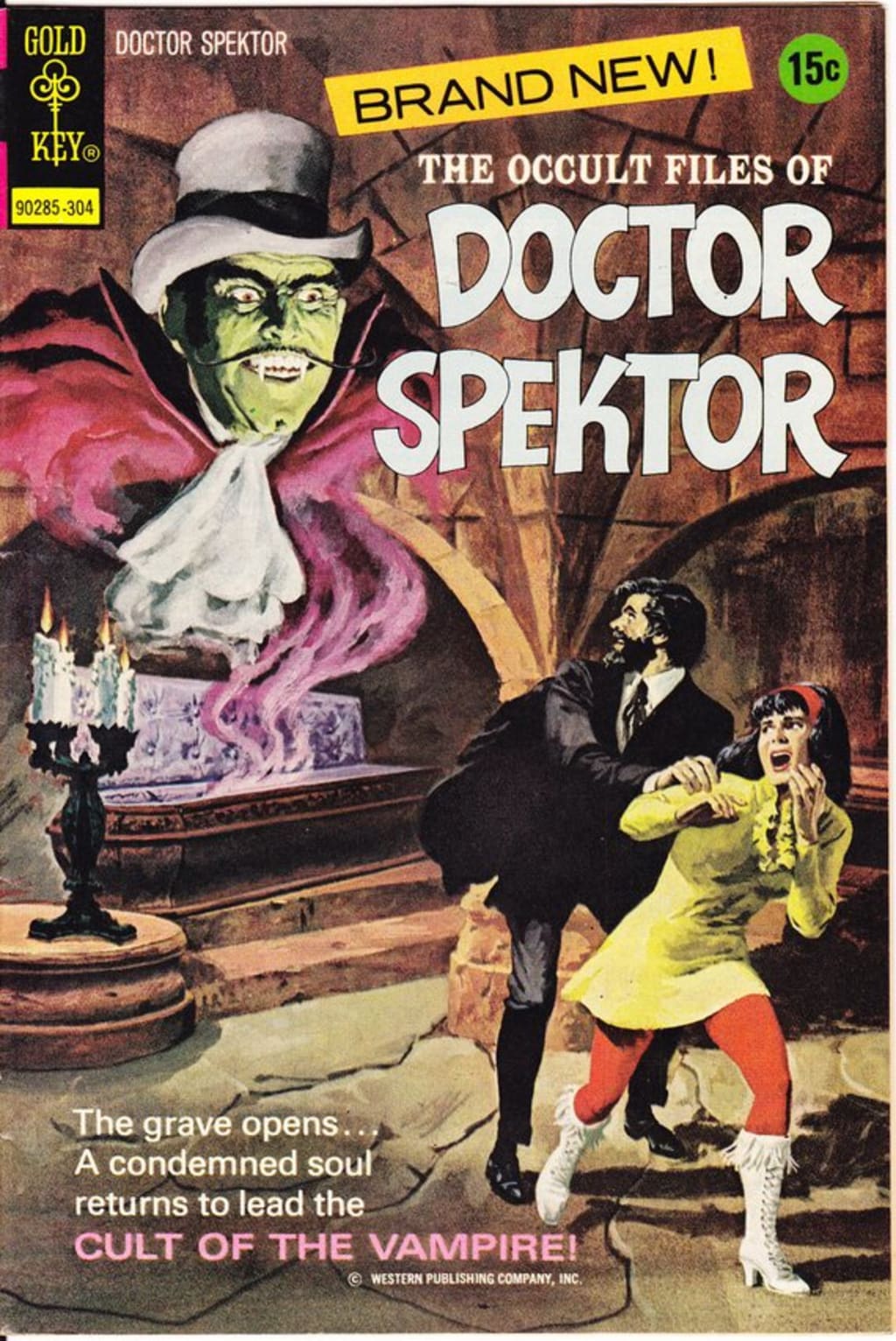 Doctor Spektor is a fictional character that first debuted in Mystery Comics Digest #5 published in July of 1972. Later he would appear in his own comic series The Occult Files of Doctor Spektor which ran from May 1973 to February 1977. The series was published by Gold Key comics which was a division of Western Publishing. Doctor Spektor was written and created by Donald F Glut along with artist Dan Spegal who drew the images. The series consisted of some 25 issues with the last one being a reprint of the first one. The comic was published bi-monthly during its run.
Who is Doctor Spektor?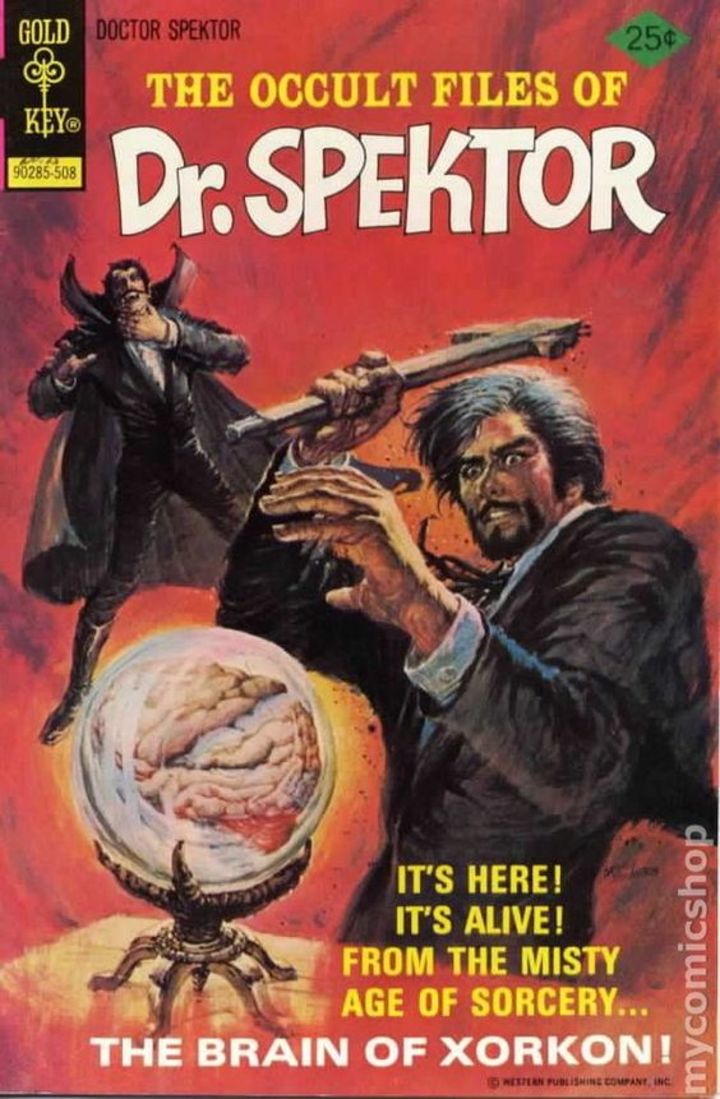 Doctor Adam Spektor is an occult detective who specializes in monsters such as Vampires, Mummies, and Werewolves. Doctor Spector does not possess any superpowers but instead is of keen mind and body not unlike Batman of DC Comics fame. However, Doctor Spector became endowed with extra strength and stamina after being bit by a werewolf in a later issue of the comic. Moreover, he is a highly skilled investigator with extensive knowledge of the occult and paranormal activities.
The Case Files Doctor Spector
Doctor Spektor travels the world in search of monsters, demons, witches, and ghost. He is usually asked or hired to investigate a paranormal activity and finds either a monster or a ghost is the source of the conflict, however other times he may see a more rational explanation for the client's concern. In some instances, he will hear reports of strange events and then investigate on his own volition. He is aided by his assistants, Lakota Rainflower, a Sioux Indian who works as his secretary. Later issues show Elliot Kane, a psychic medium, assisting Doctor Spektor even coming to his rescue. Through most of the series, Lakota Rainflower serves has his love interest; however, he would meet Lu-Sai the daughter of drainage scientist who captured the Doctor. She helps him escape and would aid him in future issues and also become another love interest. Dr. Spector works out of his ancestral home of Spector Manor located near New York City. The spacious mansion contains an extensive library with thousands of books on the Occult which he frequently uses. There is also a science laboratory in which he produces some experimental treatments for monsters, such as an anti-vampire serum which is introduced in the first issue.
First Story of the Series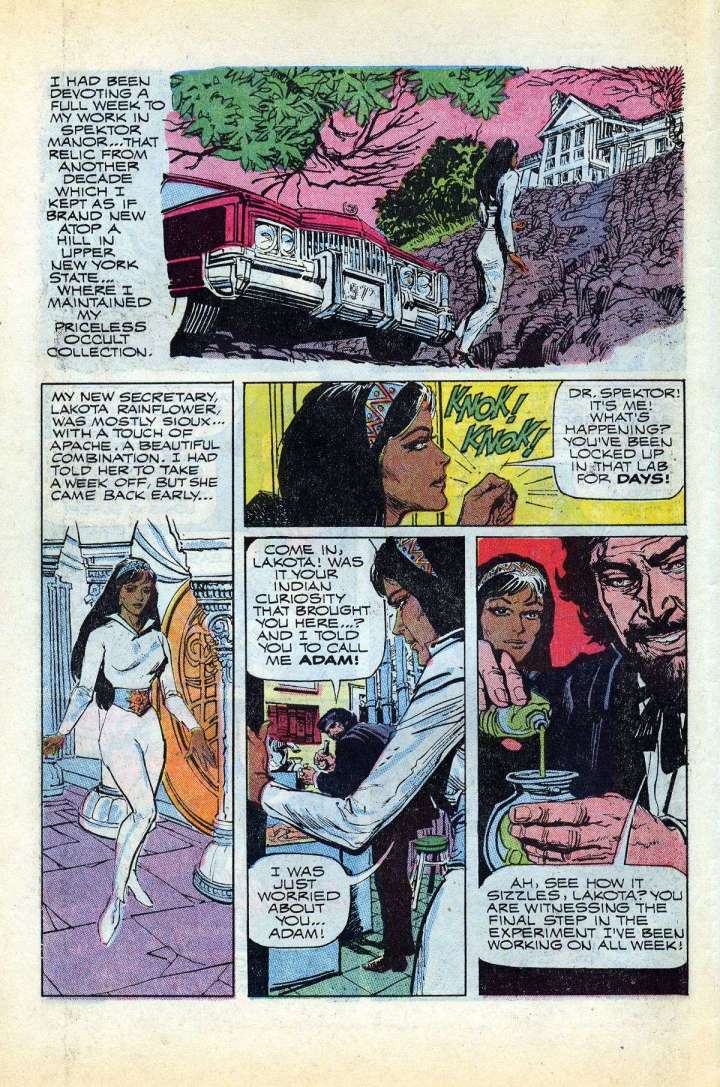 The first issue of the series introduces Dr. Specktor and his new secretary as they meet for the first time. Dr. Spector is now working on a serum to cure victims of Vampirism when he meets Miss Rainflower. They both travel to modern-day Transylvania to investigate reports of Vampirism. Once there, they encounter Baron Torbor a vampire who has been awakening after 300 years of sleep by a cult. The cult wants Baron Tobor to give them the secret to immortality and is reluctant to do so.
In this YouTube video, the commentator discusses a special issue of the comic that was not about of the regular series. It is a Gold Key Spotlight edition from the late 70s that profiles on the popular series from the publisher. The story is about Doctor Spektor and his assistant going to a circus and he finds this part human, part lion being exploited by an animal trainer. The lion goes on a rampage and Doctor Spector comes to the rescue. The video is just over 7 minutes long and is by YouTube user MrCreepshow09.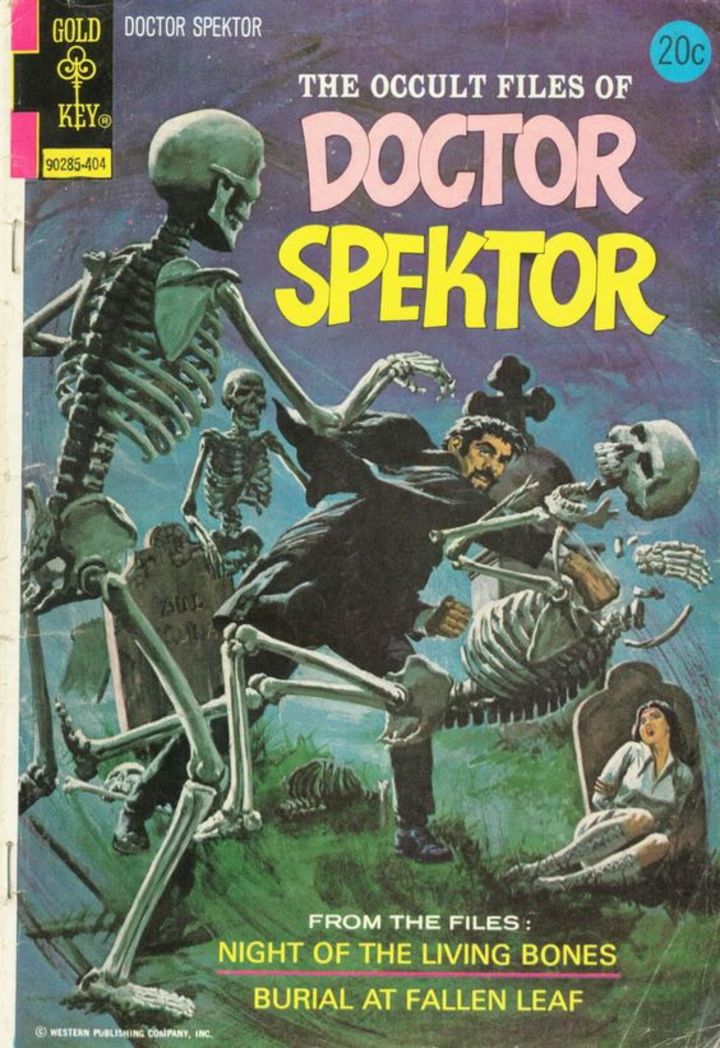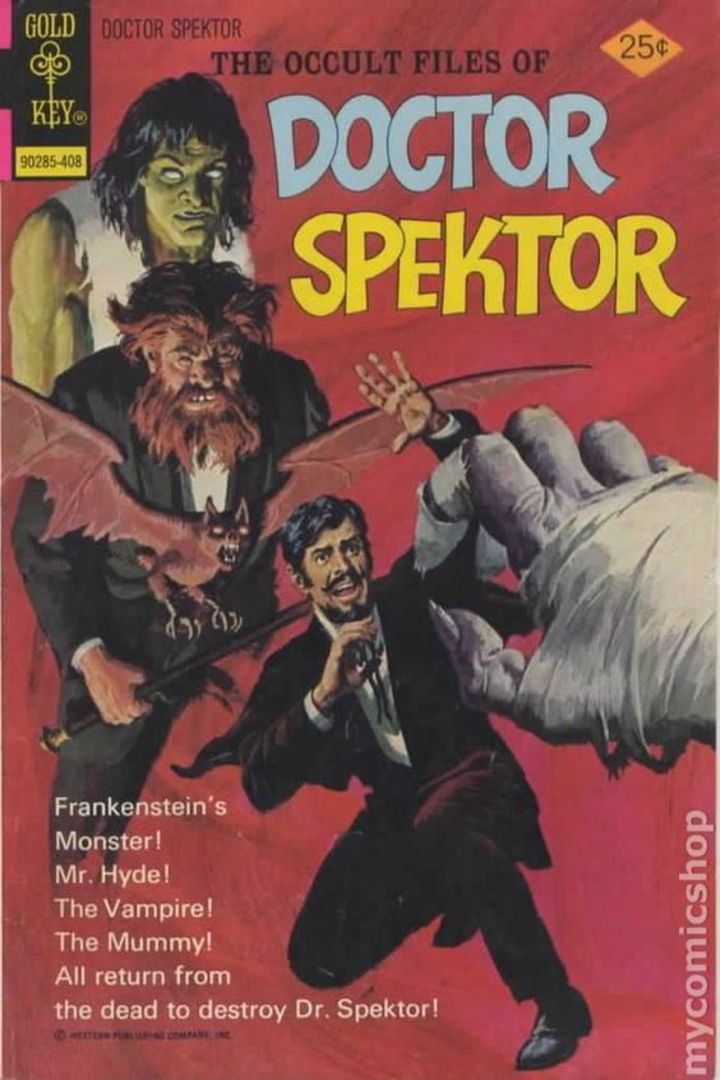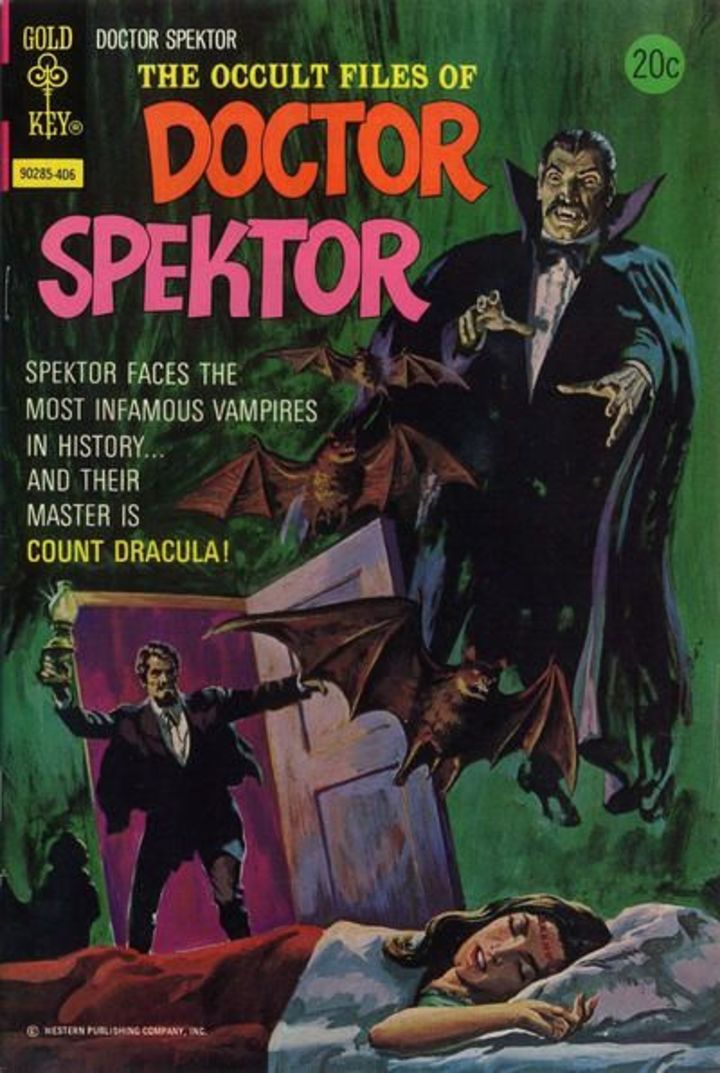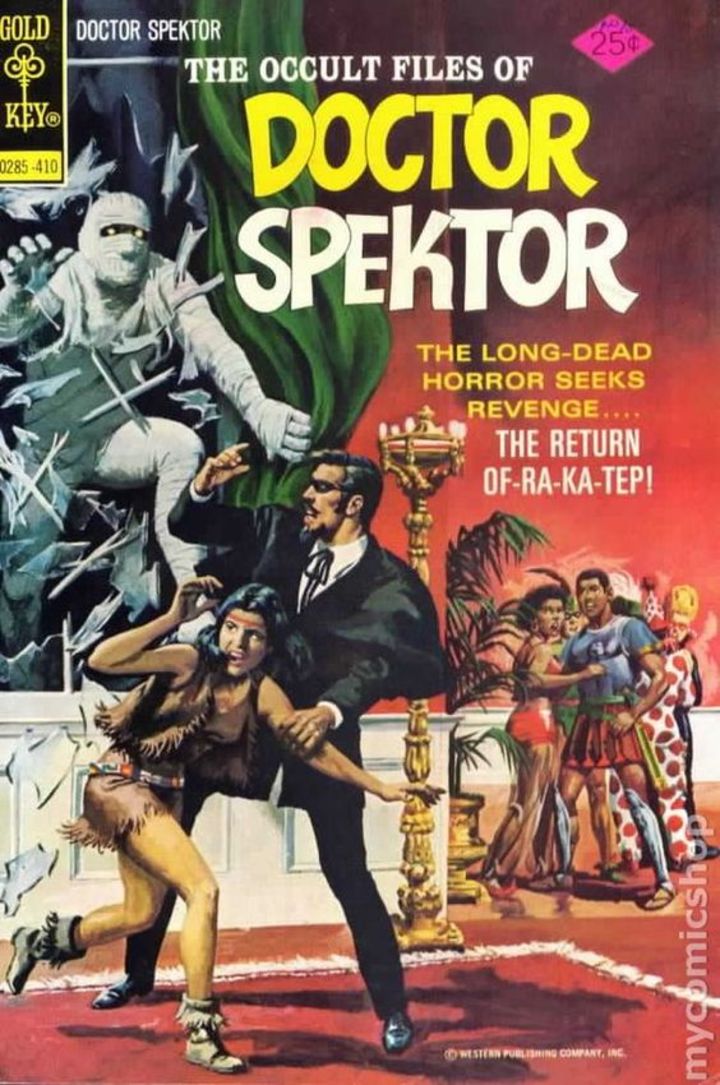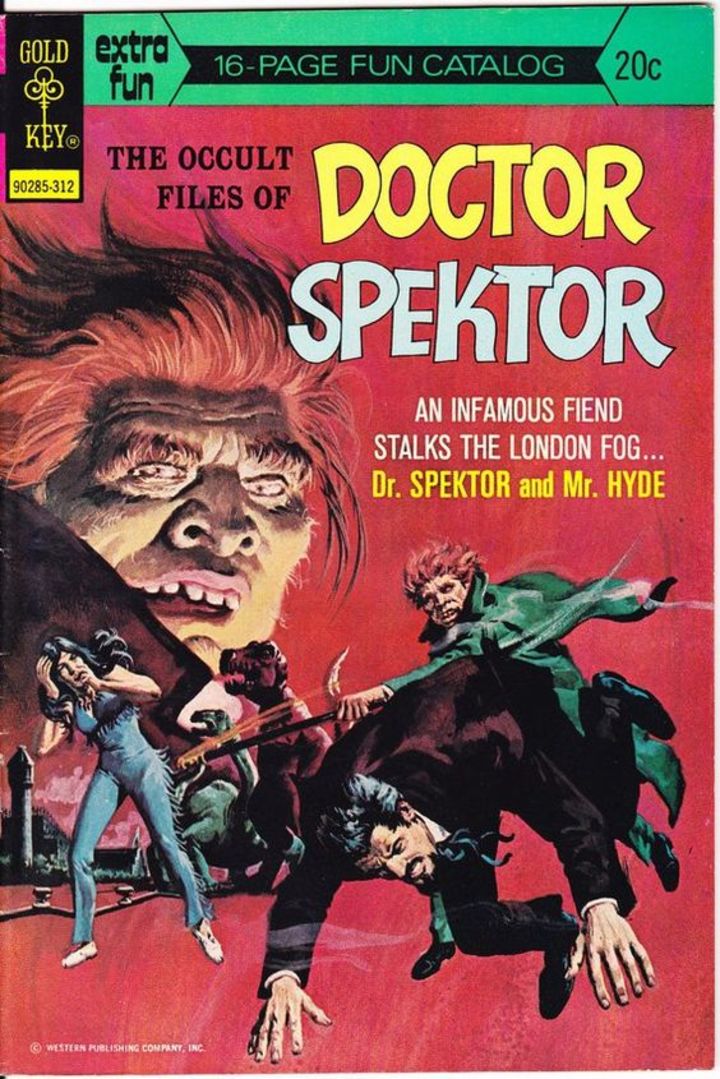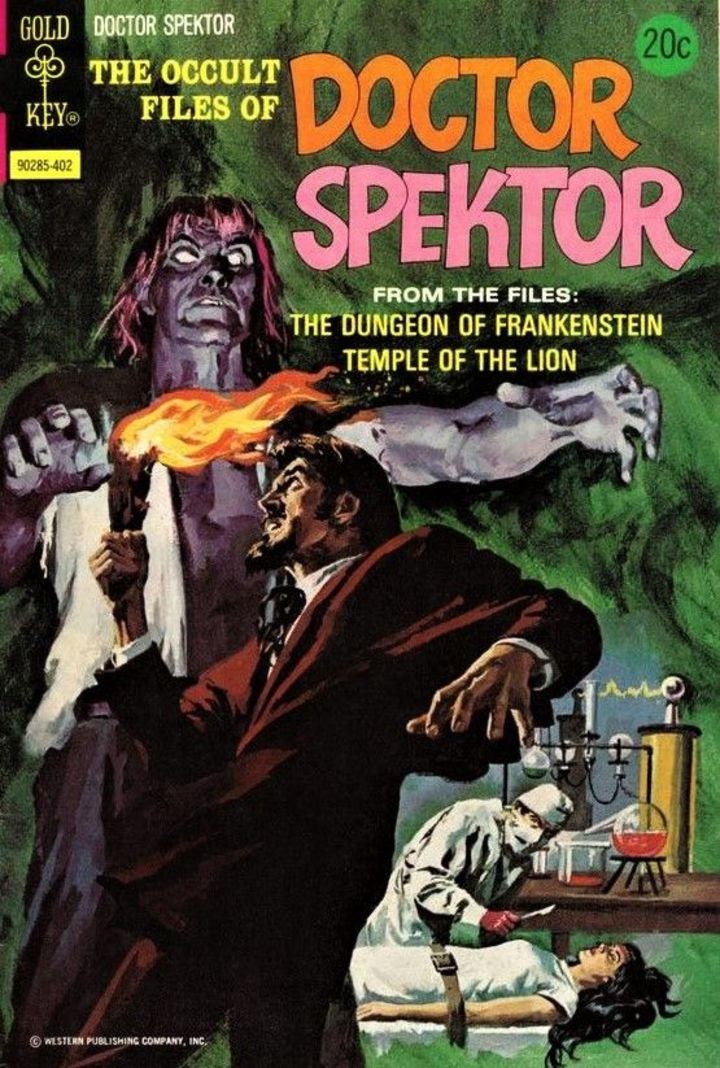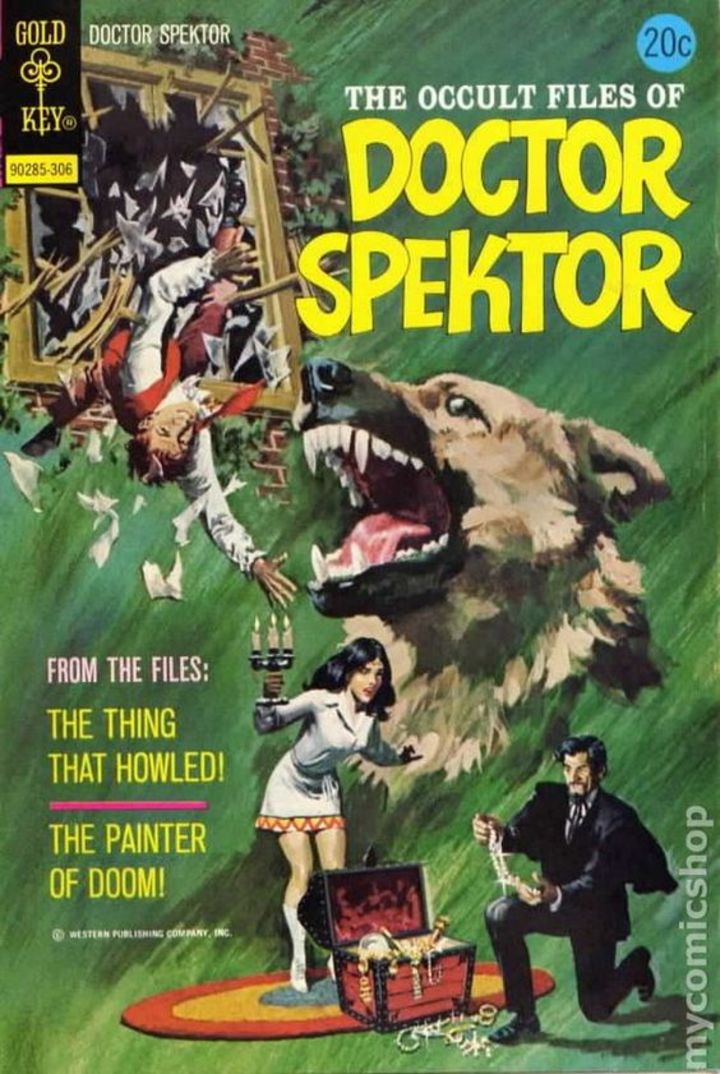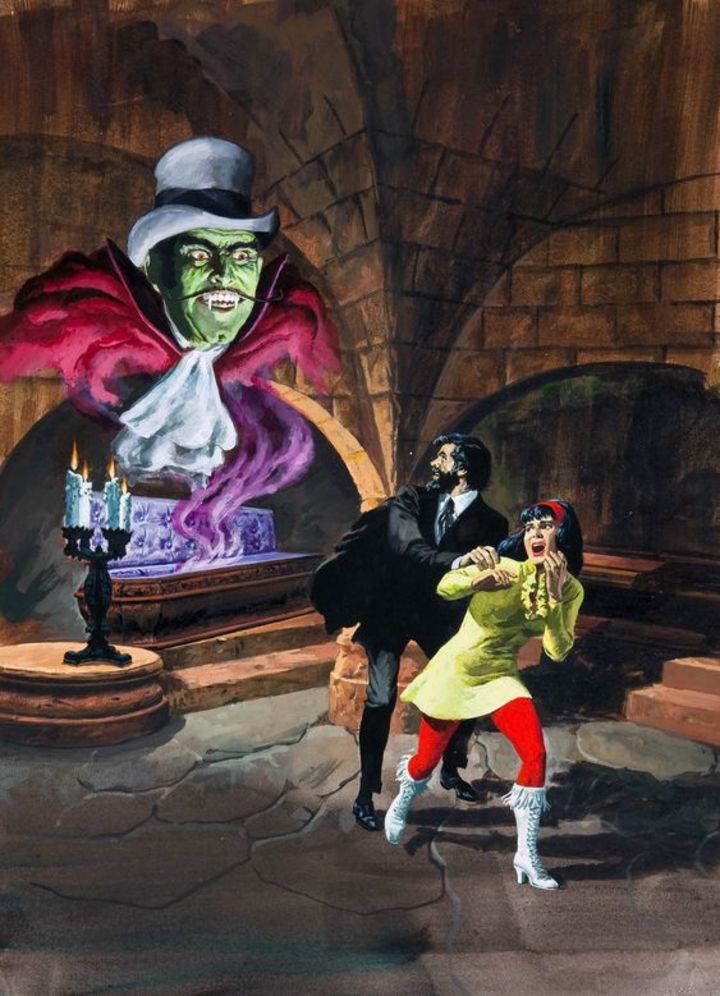 Doctor Spektor got a reboot in 2014.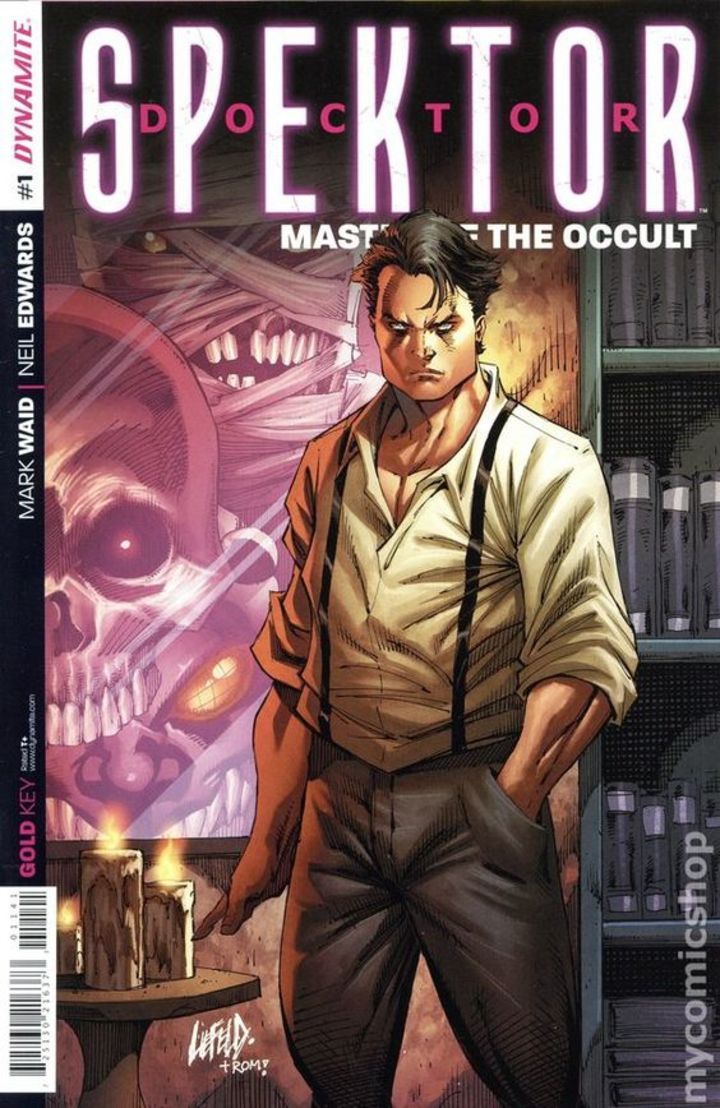 In 2014, the Doctor Spektor comic series got a reboot by Dynamite comics. It was a part of a revival of other Gold Key comics from the 60s and 70s which include Magnus the Robot Fighter and Dangor the Invincible. Unlike the original character, the newer version is a younger man and has a TV reality show in which he dispatches monsters on live TV. He is described as a cross between Chris Angel and David Blaine.
These two reviews of the reboot of the series are very detailed and give a good description of the comic. I am not as familiar with the new series as I am now becoming acquainted with the classic one, so I must defer to the two videos for reader information. They are both very good reviews so I included each of them.
My Thoughts of This Series
I never read this comic during its initial run back in the 70s. I was more into Science Fiction comics than supernatural horror. More recently I had seen the cover art and heard about the stories on thru social media. This had aroused my curiosity and I decided to research Doctor Spektor. I was able to find a link on the web that provided all but one of the issues for free reading, the link is listed in the next section.
After reading more than half of the issues, I do find the stories are very enjoyable. Granted they are dated by today's standards but good stories nonetheless. There is plenty of action, mystery, and intrigue throughout the series. If you are a fan of the classic Universal Studios monsters, you will enjoy this series. Finally, the thing I like most about Doctor Spector that he uses knowledge of the Occult to defeat monsters and demons. He only uses his physical strength when he has to.
Where to Find the Comic
You can read the first 25 issues of this comic for free at this site. Read Comics Online: The Occult Files of Doctor Spektor
Sources
You can read more at Wikipedia.
vintage