The Fate of the Final Girl
Sometimes surviving is only the beginning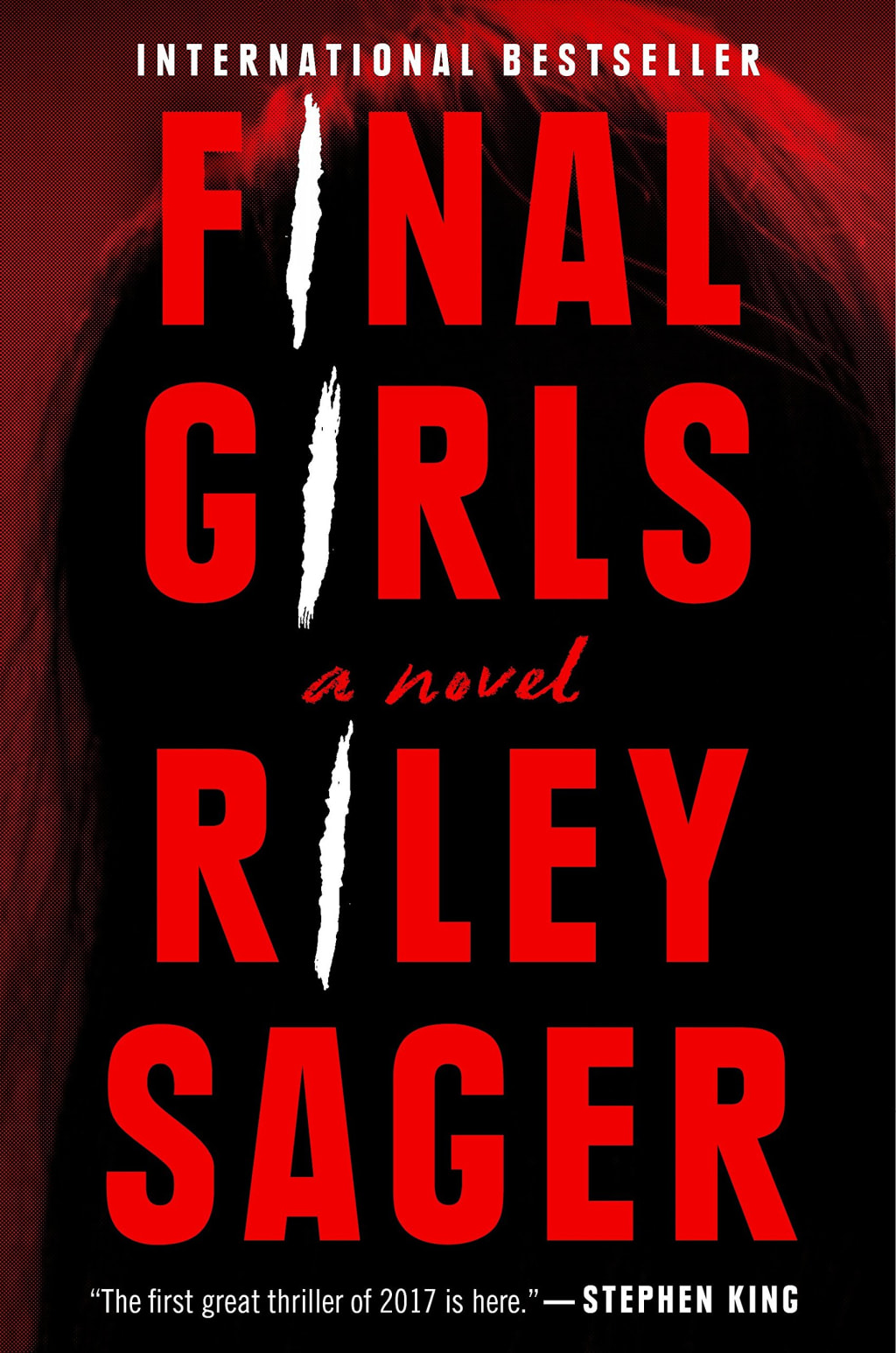 With Jamie Lee Curtis taking her final bow as the iconic Laurie Strode in the closure of the long-running Halloween franchise, I decided that it would be a good time to take "Final Girls" by Riley Sager off of the shelf as a tribute to the woman who revolutionized and embodied the essence of strength and resiliency that it takes to be a final girl. Often attributed as the first real example of a final girl, Curtis' character Laurie Strode was the sole survivor of Michael Myers' attacks that fateful Halloween night, but Curtis' character highlighted the emotional, physical, and psychological burden that can come from being a survivor.
Sager's novel "Final Girls" follows Quincy, the only survivor of the horrific massacre at Pine Cottage that left her friends butchered. After a harrowing escape through the woods and into the arms of an oncoming police officer, Quincy was officially given the moniker of final girl. After fighting off tabloids, undergoing therapy, and getting a hefty prescription for Xanax, Quincy finally seemed to have put the past behind her; it also helps that a serious case of targeted amnesia has blocked the events of Pine Cottage from Quincy's memory. With a loving partner and a successful baking website, Quincy has worked hard to convince the world, and herself, that she is normal. However, when the apparent suicide of Lisa Milner, another final girl, hits newsstands, Quincy is suddenly thrown back into the spotlight.
As Quincy navigates the news of Lisa Milner's death, she calls upon Coop, the police officer who saved her at Pine Cottage. Quincy and Coop have remained close over the years, and Coop is always there at the drop of a hat to help Quincy however he can. It isn't long before Samantha Boyd, the third of the three final girls, surfaces after years of living off the grid outside Quincy's apartment desperate to meet. As the two get to know one another, there are hints of suspicion as they each try to put together the pieces of what happened to them, what happened to Lisa, and what it means to live as a final girl.
As more of the story unfolds, and Quincy slowly begins to remember the horrific events that befell her friends, she is once again placed in a fight for her life as she becomes wrapped in a mystery that leaves her wondering who she can trust.
One of the defining features of this novel for me is the way that Quincy's memories of Pine Cottage are interspersed throughout the reading. Because I was so desperate to find out what happened at Pine Cottage, I looked forward to getting a break from the present-day narrative and diving deeper into the memory of that horrific night. In true "recovering from amnesia" fashion, each time we get a piece of the Pine Cottage story, we get a little more detail, a little more depth, and it leaves readers with budding questions that the present-day narrative sheds light on.
I appreciated the twists and turns towards the end of the novel, and I won't spoil the ending, but I felt as if it took too long to get there. The beginning of the story was slow to take off and never really picked up speed. While the premise was interesting, and I did enjoy it overall, I think that Sager would have benefitted from addressing the pacing of events. Some of the characters were a little unbelievable, and often felt very cookie-cutter in their dialogue or actions, but there was a redeemable quality that seemed to keep the novel afloat.
If you are looking for a murder mystery with a few good twists and turns, then I would recommend giving Riley Sager's "Final Girls" a try.
3 out of 5 stars
Reader insights
Be the first to share your insights about this piece.
Add your insights