'The Dark Red' Looks Like a Chilling Action-Packed Horror Flick
This psychological supernatural thriller premiered at the Austin Film Festival last year, and its trailer will definitely grab your attention before its all over.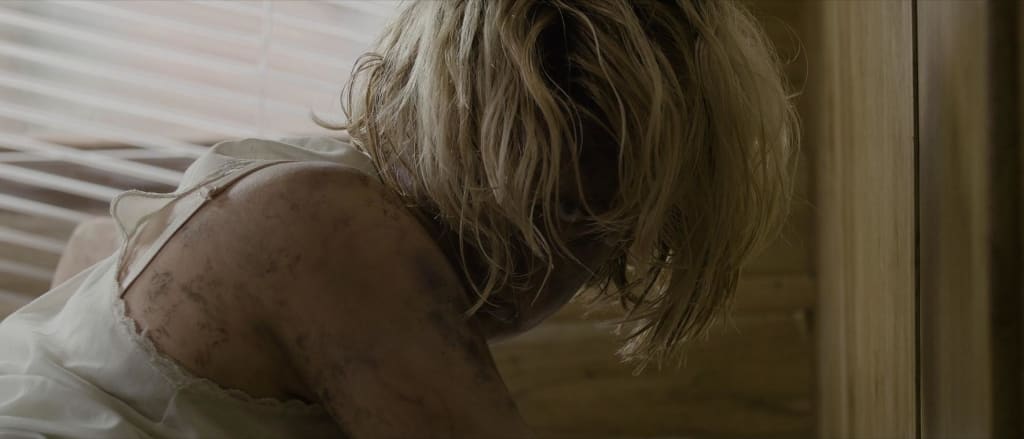 At first glance, The Dark Red looks like most horror films that revolve around occultist themes, taken newborn babies, and demonic possession. The whole thing starts you out feeling like you have already been here before, and last time it was a much more beautiful place. It's not hard to imagine everyone watching this teaser to write the film off and hope somehow some way you'll get those precious minutes back. While that will never happen, something else that felt impossible does. All of a sudden, this promo begins to catch your attention. A baby in a box and a woman licking the blood off her fingers will pique anyone's curiosity. This rapid shift in momentum continues to intensify. And then at around a minute twenty seconds, The Dark Red starts to show its true colors. This is no ordinary cult film. This film looks like one wild ride into the genre that horror fanatics will not want to miss.
In this terror flick, a woman named Sybil is held against her will in a psychiatric ward due to her being unbelievable and in a sense, extreme. She claims that her baby was kidnapped at birth by a cult-like secret society. They committed this heinous crime to harvest the newborn's supernatural blood. According to Sybil, there is an ancient bloodline that is very powerful, and it can enable one to hear other peoples thoughts. Her child is also being held captive in the dungeons of the dangerous group of baby snatchers, and she needs to be released so she can rescue her child. So we've got cults, supernatural powers, psychic abilities, and ancient powers. The Dark Red is leaving no stone untouched when it comes to the genre, making this eerie attraction all the more intriguing.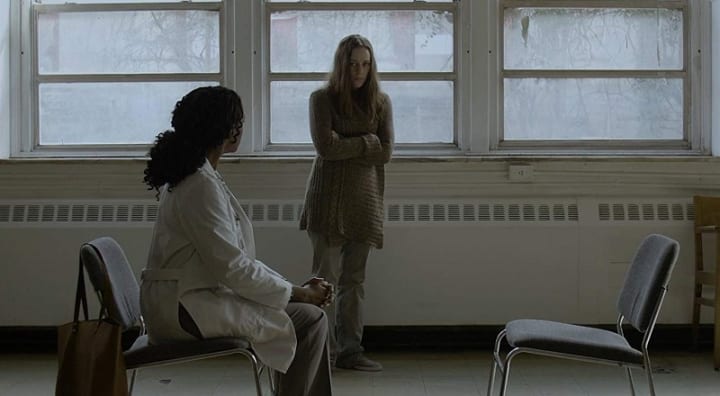 All that is great, but what really hooked me is the twisted moment in the trailer where this movie goes from Rosemary's Baby into John Wick territory and then into Conjuring country real quick before it all goes to black. Just when you think Sybil is going to come in and Jean Grey everyone to death, she pulls out a pistol and massacres anyone that gets in her way. Sybil proves she is a force to be reckoned with, and even if I were an evil immortal being from the underworld with badass superpowers, I would not want to make her mad. Then, in another rapid shift, the dead body from the baby box moment contorts up and shows its lovely decaying face. This unpleasant surprise continues to prove my point that like a buzzer-beater in a basketball game, The Dark Red grabbed my attention in the eleventh hour, and now I have to know more.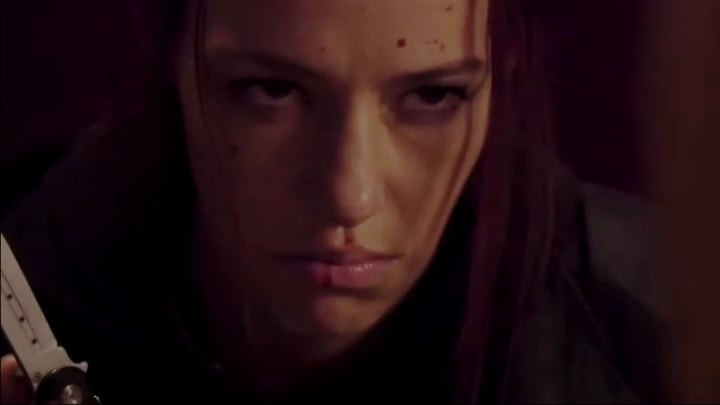 Genre filmmaker Dan Bush directs this intriguing piece of horror cinema. Bush is notoriously known for co-Directing The Signal, a film that has been described by many as an enjoyable mind-bending piece of cinema. The Dark Red looks to be another thought-provoking scare-fest that he plans to put out. Starring in Bush's latest cinematic endeavor as Sybil is actress April Billingsley. Savvy fans will recognize her from Last Vegas, ABC's Resurrection, and AMC's The Walking Dead. Billingsley proves from the trailer alone that she has the skill and range necessary to bring this crazy character to life in a twisted tale of terror. From mother to prisoner to badass, Sybil looks like she might be the thing to fear as opposed to the cult members we see her eradicate with ease. Alongside her, The Dark Red cast includes Bernard Setaro Clark, Jill Jane Clements, John Curran, Conal Byrne, Rhoda Griffis, and Kelsey Scott.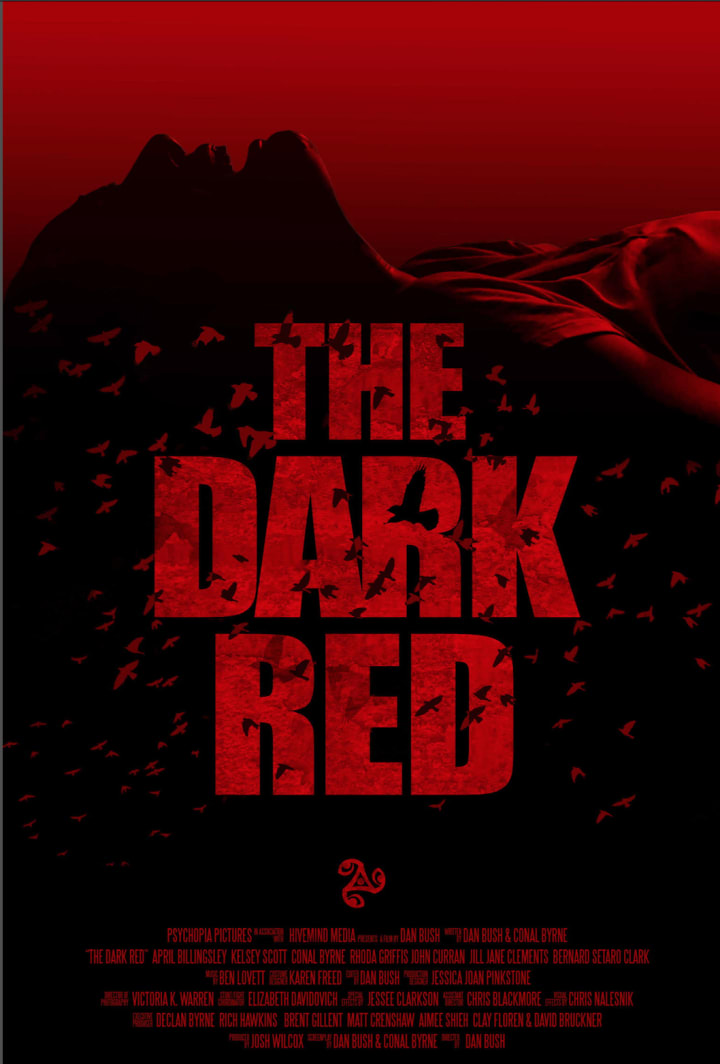 The Dark Red has a lot going for it, and I believe it deserves a chance. It hits the trifecta with it being a psychological supernatural thriller and then another double whammy with the horror and action elements. I'm not saying this one is going to be legendary, but I agree with what some of the critics are saying that the film will be much more than just another cult experience. In a world where the genre can only put out so many unique game changers that offer something different, it's good to check out one with a trailer as provocative as this one. All I'm saying is if you get the chance to see The Dark Red, I'd take it.
The Dark Red should be releasing sometime in 2020.
Reader insights
Be the first to share your insights about this piece.
Add your insights