The Crescent Hotel and Spa
America's Most Haunted Hotel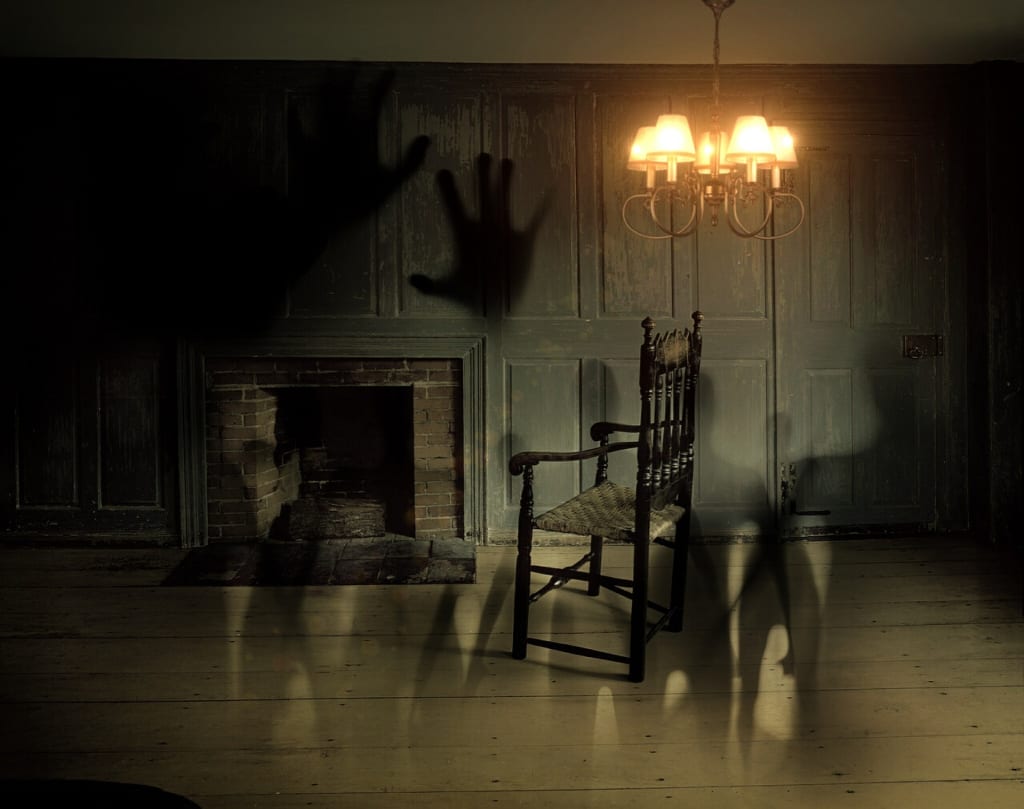 In Eureka Springs, Arkansas overlooking a valley sits The Crescent Hotel and Spa. Opening its doors on May 20, 1886, it began its rich and haunted history which eventually gave it its nickname of America's Most Haunted Hotel. Designed by Isaac L. Taylor and built by The Eureka Springs Improvement Company headed by the governor of Arkansas, Powell Clayton in hopes of taking advantage of the springs surrounding the hotel that were touted as healing waters, stonemasons from Ireland were brought in for construction and brought the 78-room resort to life boasting numerous towers, chandeliers, beautiful gardens and wooden pathways. People flocked to The Crescent Hotel but when they realized that the springs held no healing power they stopped coming and the hotel closed its doors.
It reopened and ran as the Crescent Women's College and Conservatory from 1908-1924 but when tuition couldn't maintain the cost, they closed it. In 1937 The Crescent reopened, this time as a cancer center run by a man named Norman Baker who advertised a miracle elixir that cured cancer. Sadly, he was a fraud, gaining $4,000,000 from his unsuspecting victims and ending in his arrest in 1937. From 1940-1946 the building sat empty. In 1944, four businessmen bought it and restored it but in 1967, a fire destroyed most of the fourth floor. It passed through many owners until May 1997 when Marty and Elise Roenigk bought it restoring it to its former glory. In September 2002, renovations were finished.
With such a rich and sometimes, sordid history, it isn't surprising to find some ghostly activity. With the smell of pipe tobacco, orbs, and the appearances of pools of blood, the haunted history of The Crescent is already ripe with paranormal activity and that is without the full-bodied apparitions.
The most notorious ghost is that of a womanizing Irish stonemason named Michael, who allegedly fell through the roof into room 218 during construction, hitting his head and killing him instantly. Loud thuds can be heard and sometimes, his apparition appears in the room staring at the floor. He's also been blamed for ghost hands reaching out of the mirror, orbs, and blood on the wall.
Theodora is another ghost. She was a cancer patient and one of the victims of Norman Baker who has appeared in full body apparition in room 419. Another ghost is that of a young woman who lived there while the building was a college. She was either pushed or jumped to her death. She often wakes guests as they sleep by touching them and her apparition has been seen. Sometimes, her screams can be heard as she falls reenacting her death.
There is also the ghost of a man dressed in hat and tails that is thought to be the ghost of Dr. John Freemont Ellis, a frequent visitor of the hotel. Another apparition dressed in a top hat with a full beard has also been seen. The ghost of Norman Baker, the con artist, is usually at fault for moving objects and loud footsteps. Also, the apparitions of two nurses have been seen pushing empty wheelchairs or carrying clipboards. There is also the apparition of a waiter carrying butter through the dining room as well as the ghosts of a bride and groom which appeared in a mirror but not in the dining room itself. There have also been sightings of a little boy and a little girl.
So, if you're seeking ghosts, this would be the place you're most likely to find them and for those brave enough, they offer daily ghost tours. With all the paranormal activity, The Crescent earns its nickname as America's Most Haunted Hotel.