The 'Chilling Adventures of Sabrina'
Why It Is A Hit With Audiences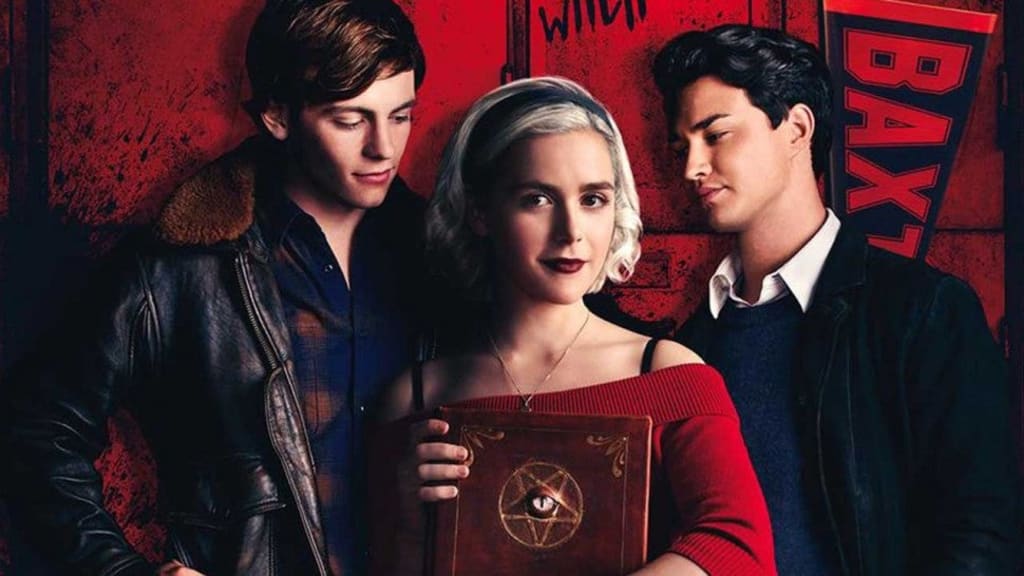 If you lived through the 90's, then you are probably familiar with the TV show Sabrina the Teenage Witch, starring Melissa Joan Hart. A magical comedy show for kids that ran for seven seasons. It was a far cry from the original comics, keeping only the name and some of the original characters.
When it was announced that the show would be rebooted for Netflix in 2018, it was a surprise when they decided to go with a much darker tone and the Chilling Adventures of Sabrina was born. Starring Kiernan Shipka in the title role, the show focuses on Sabrina's life as she faces her 16th birthday and taking her place in the witch world. Unfortunately for her aunts, Sabrina loves her human life too much and refuses to give it up.
The magic is much more subtle in this version of the show, compared to the sparkle effect we witnessed with Melissa Joan Hart. Witches are dark, having made a pact with Satan for their powers. While not strictly evil, they do live in a sometimes violent and unpredictable world. Zelda is a staunch supporter of Satan and wants Sabrina to come into the fold. This means she must attend the local witch school and give up her mortal life. Sabrina would have to leave her two best friends and her boyfriend Harvey behind to do so.
While it is not heavy on the gore, this show is definitely not for younger viewers. About to go into Part 3 in January 2020, the show is very popular with audiences. It is refreshing to see a show that is darker while still having a protagonist that you can root for. Dark baptisms and resurrections are not something you usually see on TV.
Kiernan Shipka straddles the line of likeable teenage girl and powerful witch beautifully. It is completely understandable that she is reluctant to leave her normal life, the one she grew up with. She wants to honor her aunts and her dead parents, but she is in love. A twist in Part 2 has changed things for her and who she is as a person, but she continues to fight for her right to live her own life. Other stand out characters are Michelle Gomez who plays Madame Satan, currently possessing the body of Sabrina's teacher, Miss Wardwell. Her performance is both chilling and entertaining. Miranda Otto is another great character. The sarcastic, chain smoking witch may be critical of Sabrina's decisions, but will do anything to protect her.
Part 3 promises more chaos as Sabrina journeys to Hell itself to try and rescue someone she cares about. She came close to losing everything last season, but this has made her more determined than ever to go after what she wants. She now has her friends to back her up, since they discovered her secret.
Magic aside, Sabrina is a positive role model for young women. She is confident, strong willed and stands up for her friends. The show touches on many themes, including being transgender. Sabrina's friend Suzy through the show comes to the realization that he wants to live his life as a boy and changes his name to Theo. The actor playing the character is non-binary.
The show has received some criticism during the first season, over the use of imagery including a statue of Baphomet and were sued by the Satanic Temple. They managed to reach a settlement over the matter.
If you haven't seen the show yet, I would encourage you to check it out ahead of the release of Part 3. The full series is available on Netflix.