The Bedsheet Ghost
A Wrinkle in Time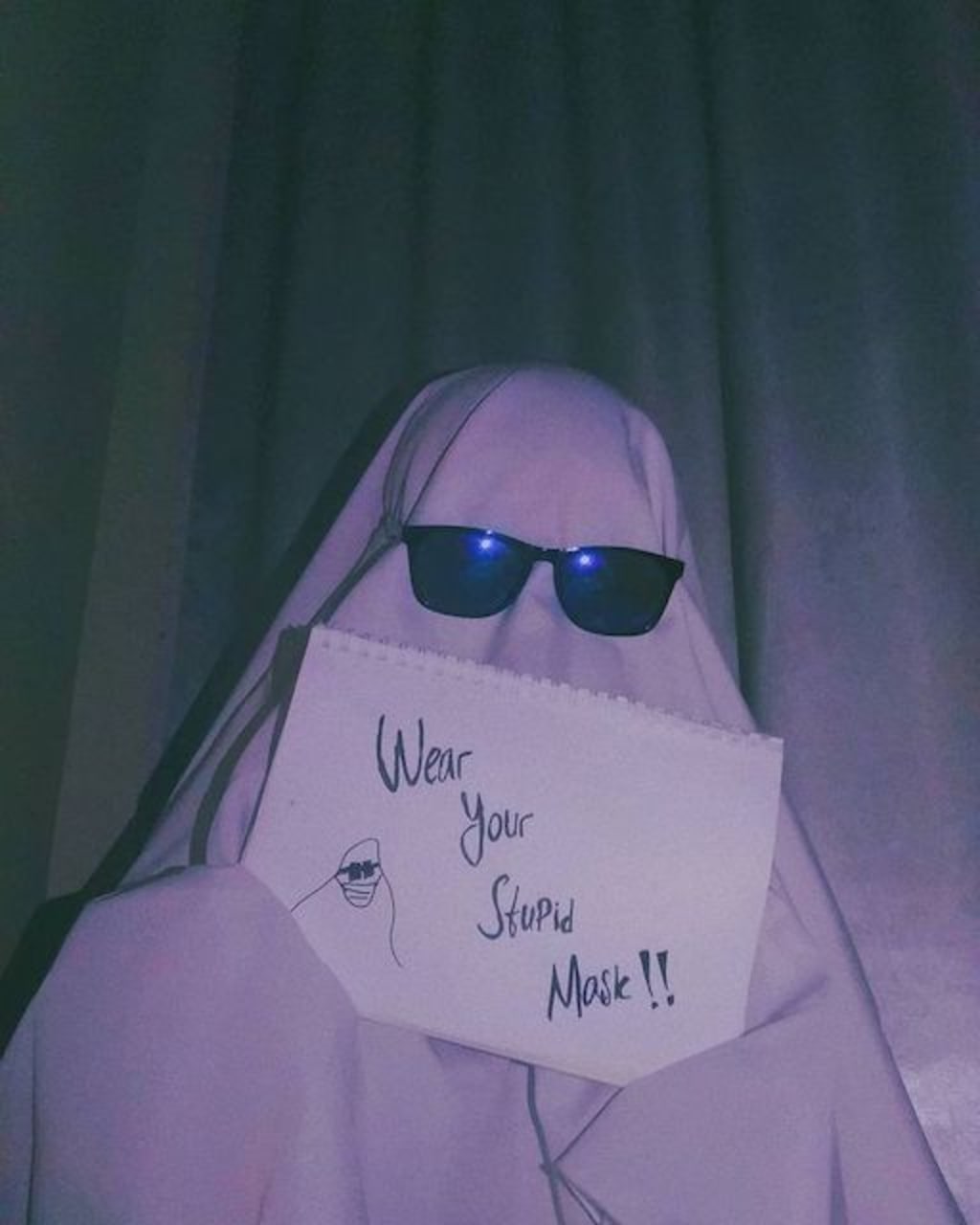 Image by Pinterest user @shhhiraaa_
Since the Covid-19 outbreak began, families remain concerned about the health and well-being of their loved ones. Due to the economic implications of the pandemic, many families are also feeling the financial crunch. Not wanting to deprive children of the traditional Halloween experience, most parents are opting for a safe, affordable Halloween. When it comes to celebrating Halloween, what children really want is a costume that doesn't compromise on scare factor. It can be argued that all a trick-or-treater really needs to embody Halloween's most iconic figure is a white linen and a pair of scissors.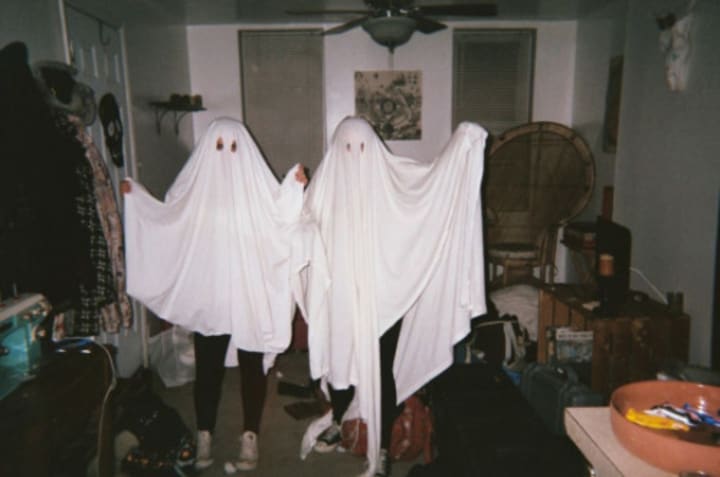 According to the book The Haunted: A Social History of Ghosts, Owen Davies claims that the bedsheet ghost has summoned the spirit of Halloween since 19th century London. The aesthetic of the bedsheet ghost is rumoured to have originated from the Victorian era practice of wrapping deceased bodies in burial shrouds. Most 19th century Londoners who dressed up as bedsheet ghosts were seeking to engage in practical jokes. Interestingly, others used the bedsheets as a disguise that enabled them to commit petty theft and robbery. The commonly uttered phrase "trick or treat" appears to be a witty nod to mid-Enlightenment mischief.
Artistic representations of the bedsheet ghost have been featured in classic horror films such as Halloween and Beetlejuice. In John Carpenter's Halloween, serial killer Michael Myers dons a sheet and a pair of glasses in order to trick Lynda van der Klok into thinking he was her boyfriend Bob. Shortly after, Lynda meets her untimely fate. In one of Beetlejuice's most memorable scenes, deceased couple Adam and Barbara Maitland attempt to scare the new inhabitants of their home by dressing up as bedsheet ghosts and making moaning noises. Viewers laugh as adolescent Lydia expresses her disgust. Halloween and Beetlejuice grossed a combined box office total of nearly 140 million USD.
Along with making its mark on the film industry, the perplexing phantom has become a polarizing influence on pop culture. In February 2017, the terms ghosting (noun) and ghost (verb) were introduced into the Merriam-Webster online dictionary. This occurred because of consistent informal use of the term ghosting to describe "the act or practice of abruptly cutting off all contact with someone (such as a former romantic partner) by no longer accepting or responding to phone calls, instant messages, etc." Considering the anonymity of online dating platforms such as Tinder and Bumble, it seems likely that some users would choose to cease contact with others by simply disappearing.
Since the bedsheet ghost is also known for its nomadic mystique, it appears to parallel the desires of modern youth. Social media app Snapchat features a bedsheet ghost named Ghostface Chillah as a platform mascot. Originally called Picaboo, Snapchat was renamed and relaunched in 2011 by creators Evan Spiegel and Bobby Murphy. Some claim the app originated from a need for practical communication while others speculate it may have been invented for more clandestine activities. Regardless, Ghostface Chillah has captured the hearts of fans all around the world. The cheeky Snapchat mascot has its own website featuring various forms of merchandise.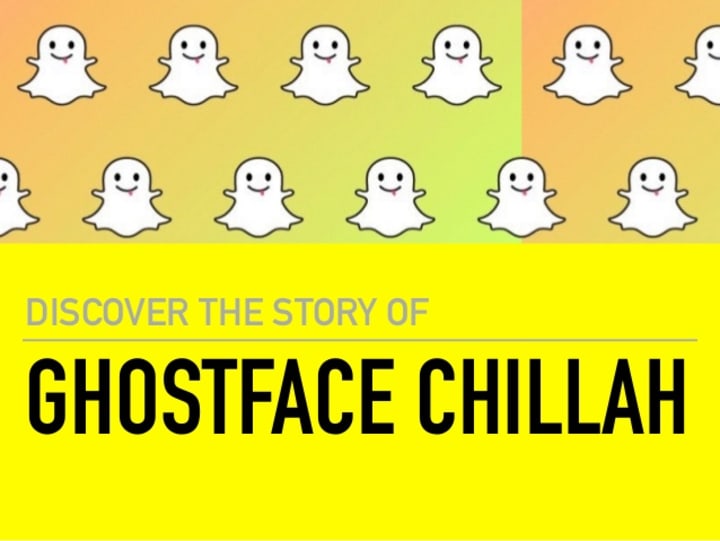 Generation Z also appears to be embracing the bedsheet ghost. Beginning this past September, members of Gen Z have flocked to video sharing app TikTok to participate in the now viral #ghostphotoshoot challenge. Participants of the #ghostphotoshoot challenge dress up as bedsheet ghosts to film clips of themselves singing, dancing and performing everyday tasks. Most #ghostphotoshoot videos are filmed to the tune of Jack Stauber's quirky song "Oh Klahoma." TikTok user @jackjanson88 has been credited with starting the #ghostphotoshoot trend. Presently, #ghostphotoshoot has amassed 3.4 billion views on TikTok and continues to trend across social media.
Throughout the ages, the bedsheet ghost has levitated to the ranks of film and pop culture icon. While some people dismiss the cryptic creep as a cliché, the bedsheet ghost's ability to mesmerize lies within its minimalism. While whimsical in their own right, other Halloween costume characters require multiple props to bring to life. In contrast, the bedsheet ghost remains effortless. It is the only costume can be put together using two household items in less than five minutes. The bedsheet ghost is also fully inclusive. Regardless of age, race, or gender, anyone can embody it. It retains an air of mystery as no one truly knows what lies beyond its wrinkled veil. The sheer simplicity of the bedsheet ghost is what grants it the ability to stand the test of time.