The Art of Paranormal Homicide
Book by Joseph Roy Wright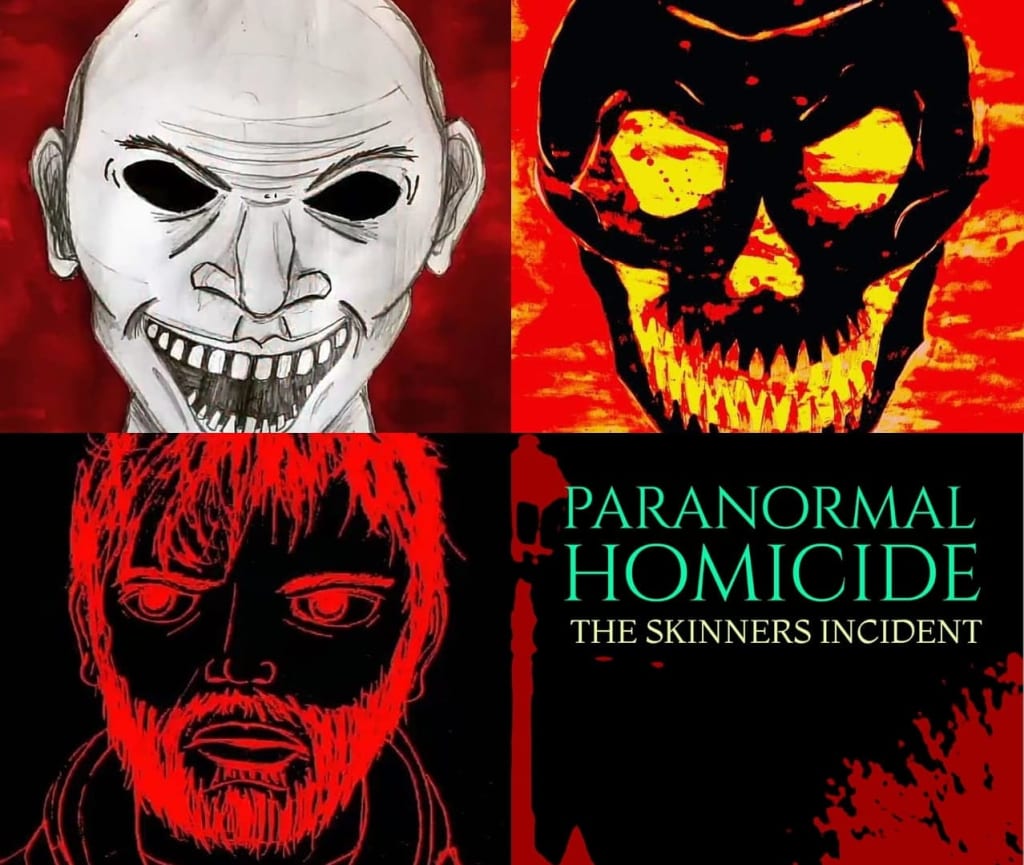 Some of the art used for Paranormal Homicide promotional material - by Joseph Roy Wright
My second book, Paranormal Homicide is a gruesome crime thriller with a supernatural twist! Set in the northern town of Runcorn. British Police must investigate a series of disturbing murders, that soon lead to a much darker presence that lurks the night streets of this once peaceful little town. Paranormal Homicide is full of insidious demons and creepy hauntings. When producing this book, I drew a lot of the horrors that would await readers within this Supernatural Thriller! Be wary reader, the contents you are about to see are of horrifying deaths and grotesque monsters from the deepest depths of hell.
Tall Man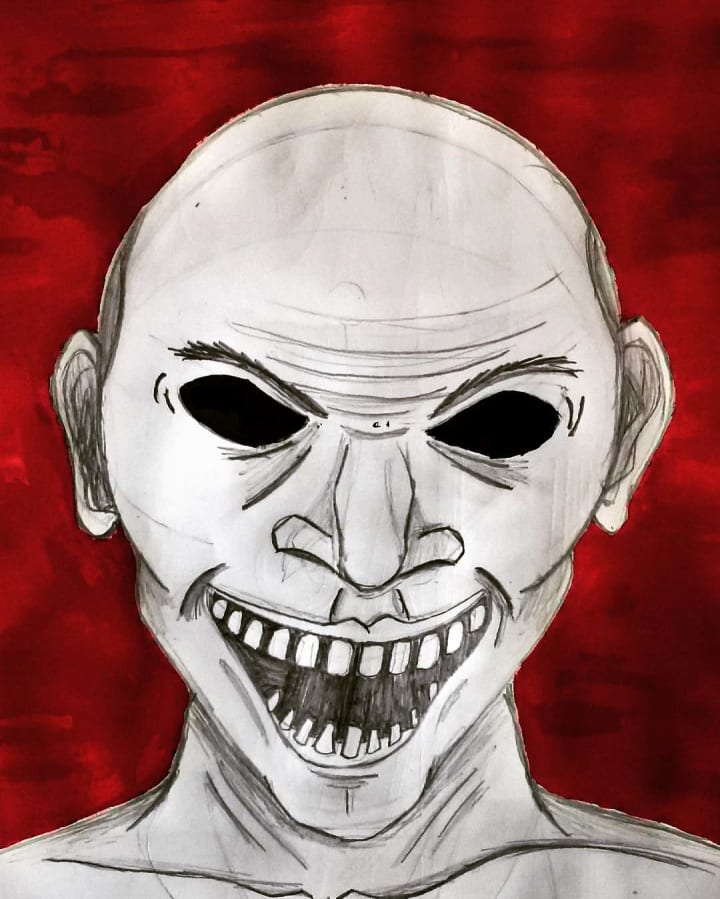 The demon that haunted Sarah White is a mysterious entity. A pale, old and cruel looking beast, with eyes darker than sin. It tormented Sarah White in her youth, and to this day, not even she knows the true intentions of this foul creature.
Tall Man (Town Named Bilmo)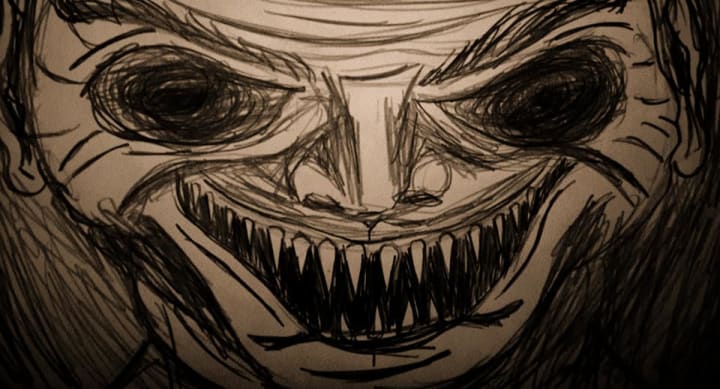 However, this very same demon has reappeared in my third novel, The Town Named Bilmo. The Welsh locals of Bilmo have nick named this beast "Tall Man" as it stands unnaturally tall, with spider like limbs.
The Ghost of Jacob Kennedy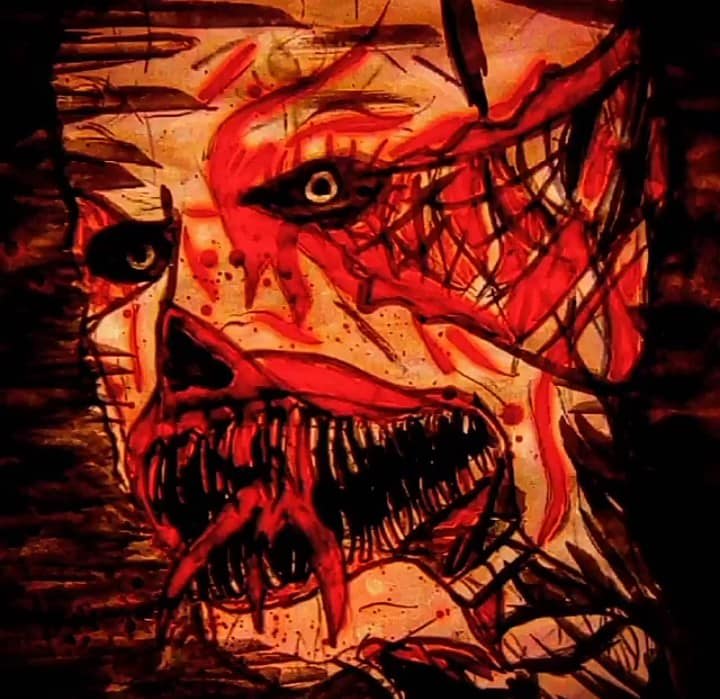 Back from the grave, Jacob's ghost bears the hideous disfigurements from his horrifying death. Out for revenge, after the woman who done this to him. He torments an innocent Psychic into stalking his ex girlfriend, with the intent of murder!
Suspect sketch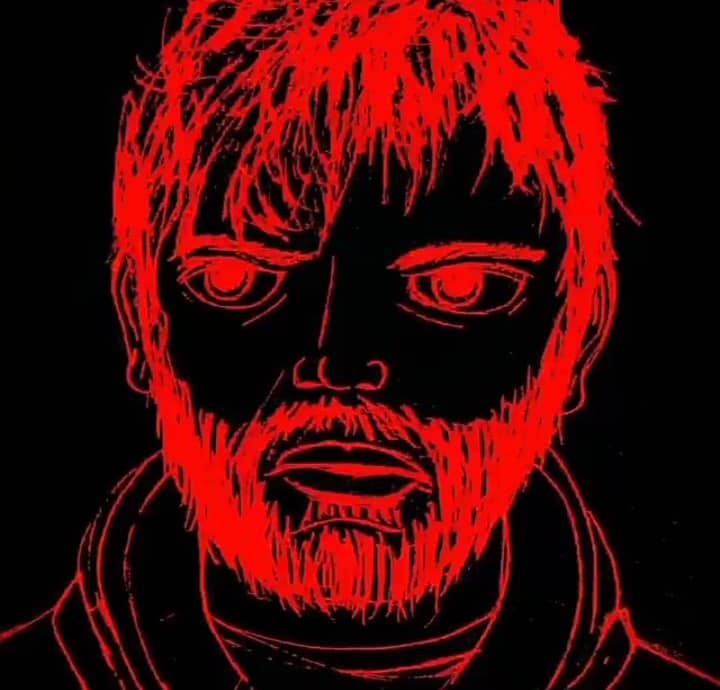 A drawing of the possible serial killer that stalks Runcorn. Locals have stated that a man of this description has been seen stalking young women at night. Witnesses believe this man to be the killer, but little do they know, he is being controlled by an even greater evil!
Black Skull Demon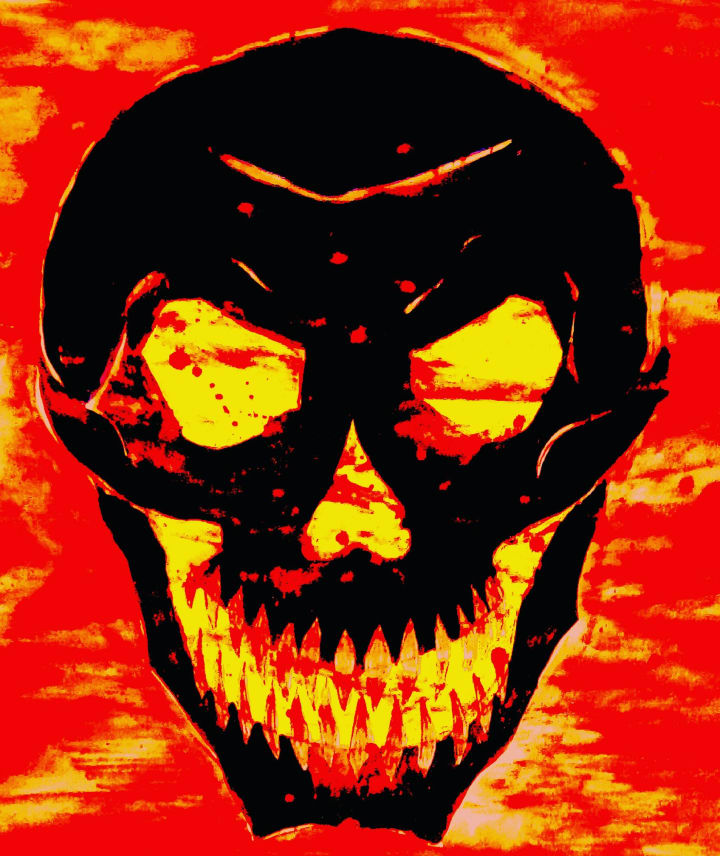 A small glimpse of the demon that stalks Runcorn. It is an all black and skeletal creature with a spider like body, which can disguise itself as a human. It skins it's prey and wears their skin, this demon can body snatch anyone it desires, then walk among us without question.
Demon kill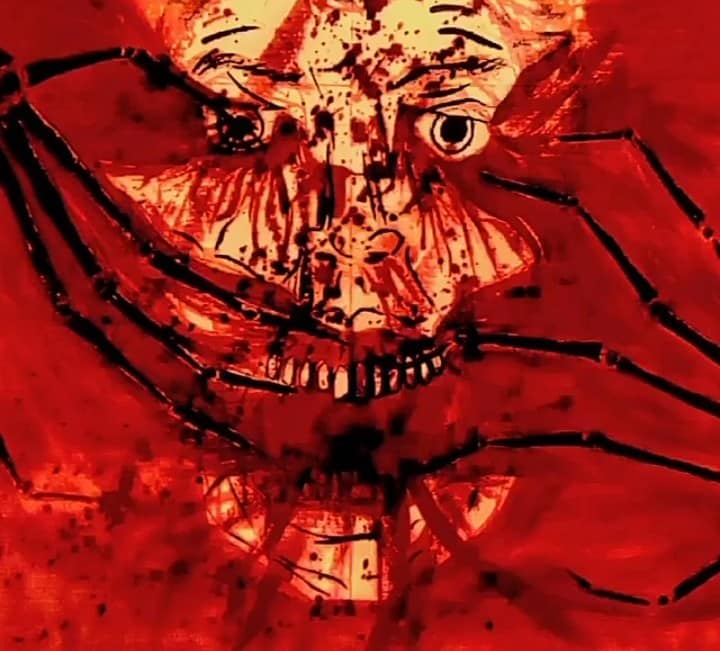 Here we can see the demon skinning a victim, you can see the terror on this man's face, as his body gets ripped apart by the monster's black skeletal fingers. In the book; there is a really horrifying moment that examines the pain and torture that a skinned human goes through, when being harvested by this demon.
Stitched Demon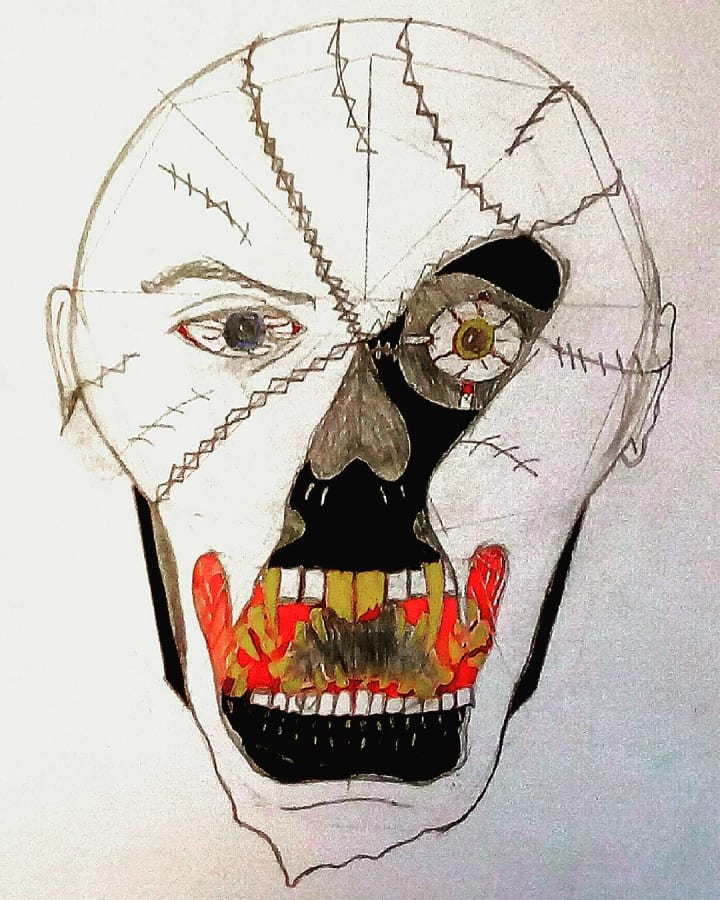 In this piece, the demon is in the process of disguising itself as a human. It clearly needs more skin to hide his mouth and more horrifying appearance beneath. It takes the demon several days before it can fully disguise itself successfully without looking... odd.
Paranormal Homicide was first published in 2019 through Amazon Kindle. It has since become my best selling book, as it is set in my hometown of Runcorn. I have learnt quick that it is best to start off small and local, before reaching for the stars! Since then, it has sold in Australia, Canada and America (outside of the England which is where I am from).
before setting on a book cover; I designed one that shows a bloodied hand I put together by painting my hand a bloody red, with water colours. However, I felt like it was too gory for mainstream audiences and book stores, so I settled for a more traditional book cover.
Original book cover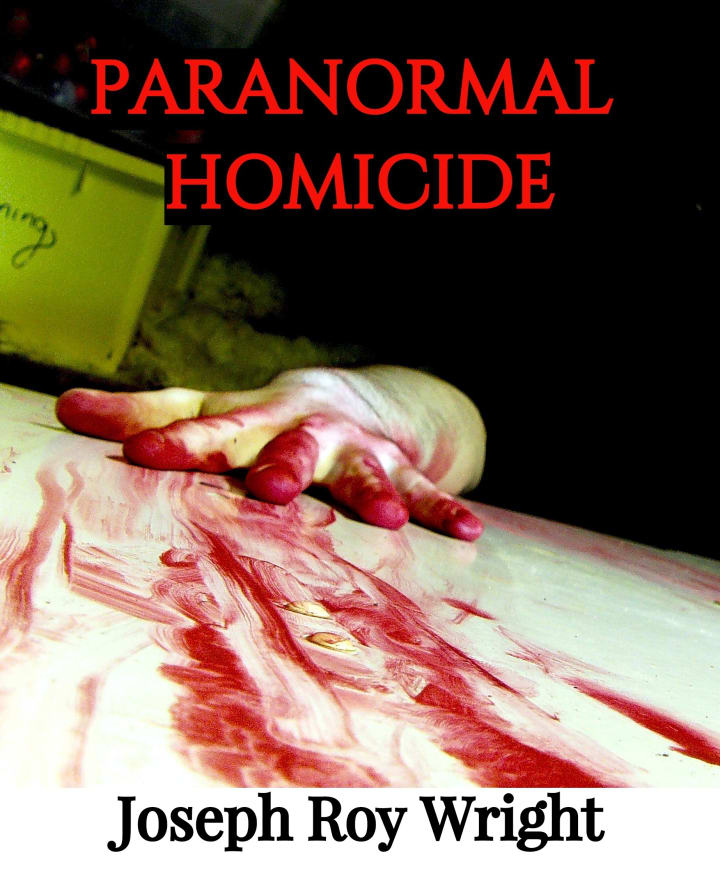 The cover I rejected in fear of low publicity.
Current cover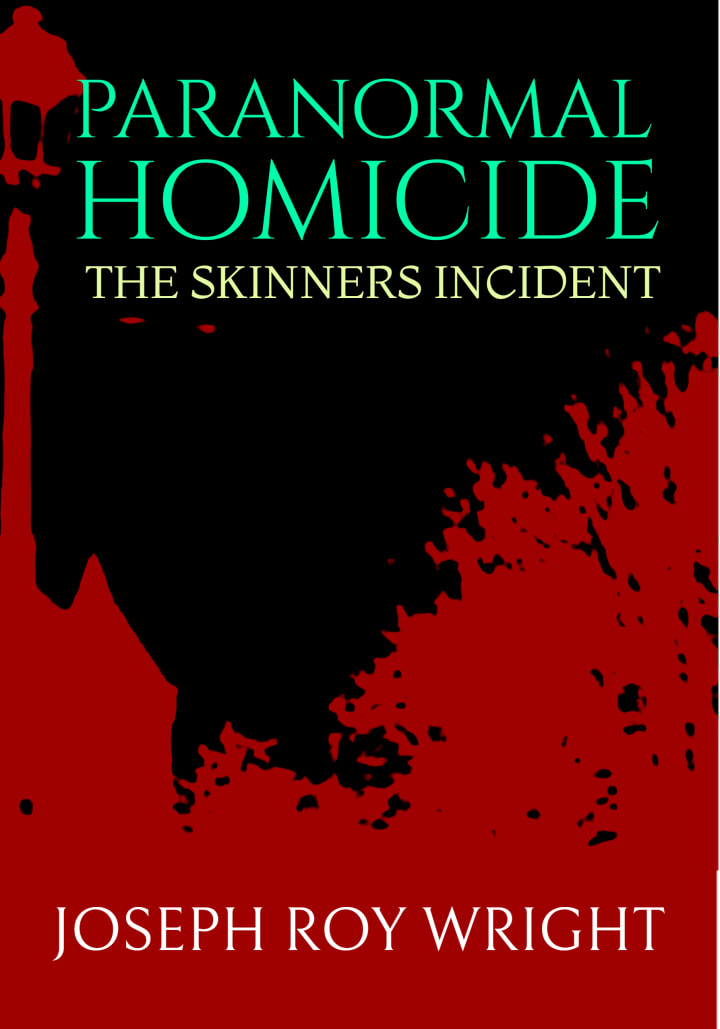 The cover I settled with.
Paranormal Homicide is still available on Amazon. It is my proudest and longest book. Please give it a chance if this article interested you, and of course thanks for reading!
Purchase link:
https://www.amazon.co.uk/Paranormal-Homicide-Skinners-Joseph-Wright-ebook/dp/B07Q79BRP2
supernatural
About the author
Hello there.
My name is Joseph Roy Wright, the British author of 5 Independent novels!
I like to write about movies, pop culture, fiction and horror! I review all the latest films (and classics), I also like to write short stories.
Reader insights
Be the first to share your insights about this piece.
Add your insights