Talking With: Ash T from Horror Hits "Slayers" and "Living With Chucky"
Interview with actor and producer Ash T, braving the horror genre and Screamfest 2022 both on-camera and behind the scenes.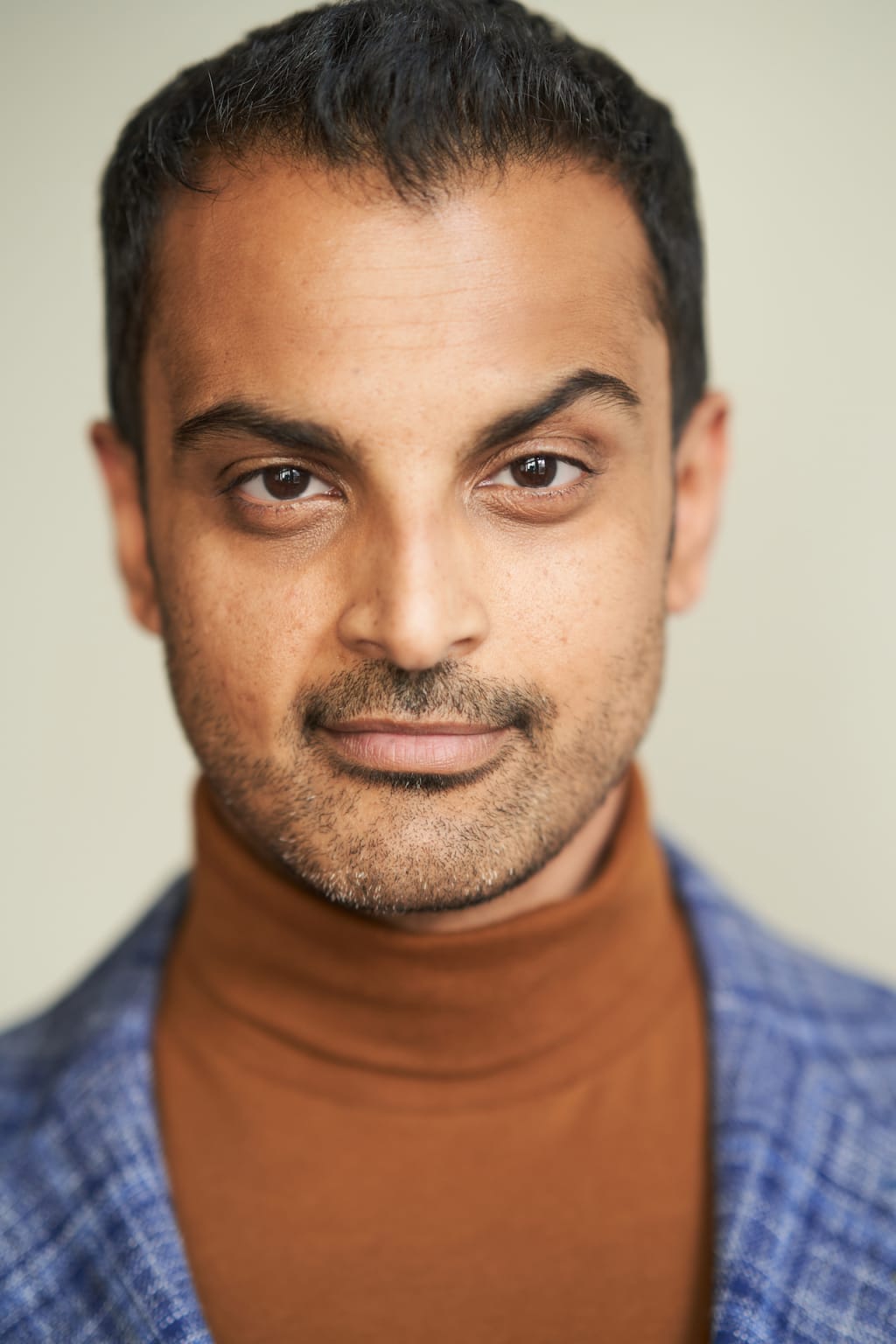 Ash T (actor/producer)
This edition of Talking With focuses on Ash T, who stirs up some horror with his role in the new vampire killer film "Slayers," and as executive producer on the new documentary "Living With Chucky," delving into the history of the famous killer doll franchise.
"Slayers" recently made its World Premiere at Screamfest 2022, North America's preeminent horror festival. Ash T portrays David Dean, the social media manager to a group of online superstar influencers, who are lured to a reclusive billionaire's mansion. After discovering they're trapped in the lair of an evil vampire, the realize their only way out is to be saved by a famous online gamer and an old school vampire hunter.
"Living With Chucky" also recently made its West Coast Premiere at Screamfest after winning the Audience Award for Best Feature Film at the Popcorn Frights. Ash T serves as executive producer which brings light to the impact of the "Child's Play" films from the experiences of several horror genre veterans involved with the ongoing franchise.
Ash T was excited to be involved in both projects and appreciates how the horror genre makes for great storytelling by placing characters in extreme situations.
No stranger to the screen, audiences will recognize Ash T from his performances in "Better Call Saul" and "Euphoria." He is currently lending his acting and producing talent to the original action TV series "Hitbaby," with plans for a festival run in 2023.
To learn more, we are Talking With Ash T:
What can you tell us about "Slayers"?
Ash T: Filmed mostly in New Mexico at the height of the 2020 pandemic, "Slayers" is a horror comedy that follows a group of online superstar influencers, the Stream Team, who are lured as guests to a reclusive billionaire's mansion, but they quickly discover they're trapped in the lair of an evil vampire. Their only way out is to be saved by a famous online gamer played by Kara Hayward and an old school vampire hunter portrayed by Thomas Jane.
What helped you the most in bringing David Dean to life?
Ash T: The role breakdown came to me as, "A social media manager who is a little sleazy but is the best at his job in the business. No denying his slimy personality has brought many deals together through means we don't need to know about." I used a mixture of the excessive list of '80s and '90s movies that live rent free in my head and the weird characters I've created through standup and improv over the years. David Dean reminded me of Ellis from "Die Hard," and I would often quote his famous scene, "Hans Bubby, I'm your white knight," before starting a take.
There are a lot of great actors you star alongside like Thomas Jane, Abigail Breslin, Malin Akerman and a bunch more. How was that?
Ash T: I'd have to rate it as the greatest experience of my life. In my previous acting classes, I'd rehearse scenes from groundbreaking cinema like "Boogie Nights." Fast forward years later, I'm acting opposite these movie stars in real life. And, they all showed me great respect and kindness. They treated me as if I'd been in this industry as long as they have.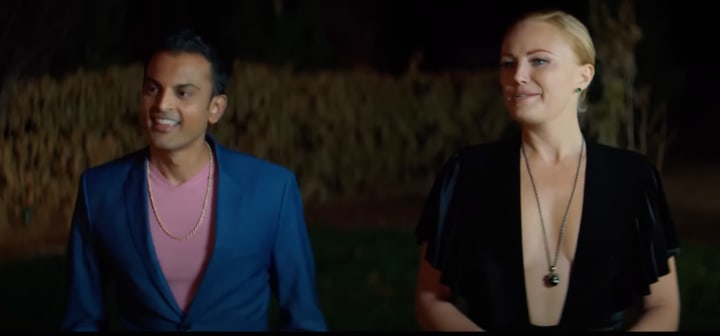 As an actor working in the horror genre, do you get lost in the moment and find it truly creepy, or is it all just make believe?
Ash T: I haven't been in a horror film that was purely meant to frighten an audience, so I have yet to be on a set that really creeps me out. But as a Meisner-trained actor, I tend to daydream often and that helps me bring all these imaginary circumstances to life.
Do you have a favorite scene from the movie? And, was it also your favorite to shoot?
Ash T: There's a scene where I'm driving the rest of the Stream Team in a party bus, which includes Abigail Breslin, Lydia Hearst, Kara Hayward, and Jack Donnelly, and I nearly wreck because they are distracting me. I decided to really go off the rails with my character and play up the craziness. After I finished a few takes that day, I remember Kara and Abbie telling me that it was really funny.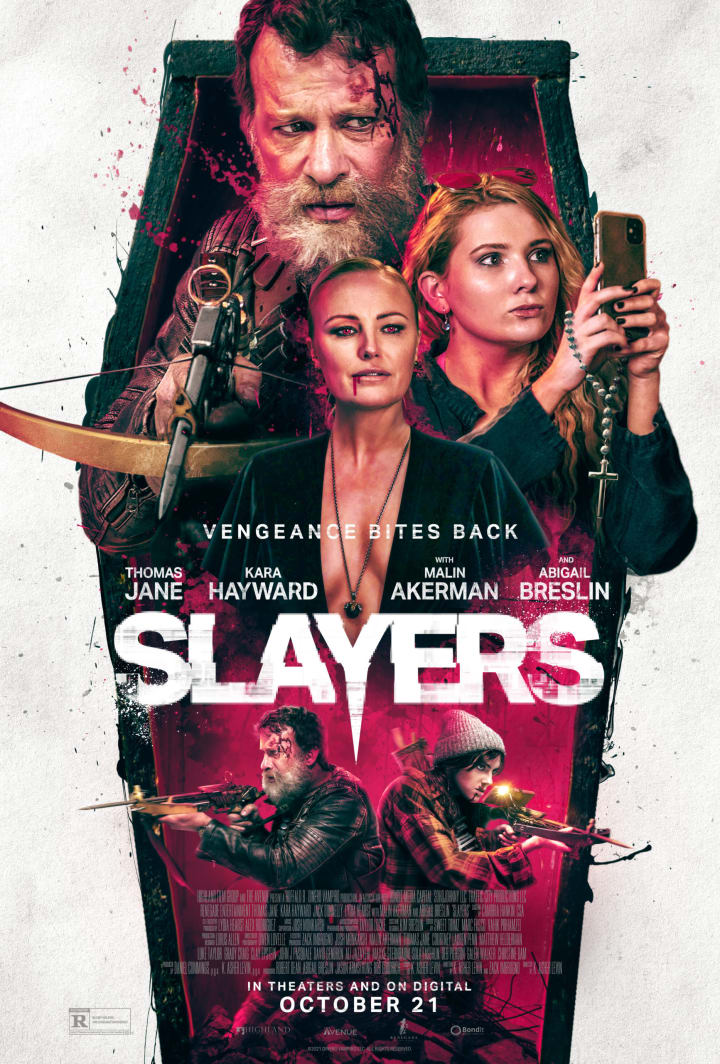 You're also the executive producer on the new horror documentary, "Living With Chucky." What made you want to get involved with this project?
Ash T: I was filming a TV pilot called "Hitbaby" directed by Abigail Breslin, and she had brought her friend Kyra Gardner to help with special effects and makeup. As an indie filmmaker, I'm always interested in the stories of my cast and crew. In further conversations, I found out that Kyra is the daughter of Tony Gardner, the famed special effects artist behind the Chucky doll. When she pitched me the idea of a doc based on the "Child's Play" franchise, I knew I wanted to be involved.
What do you hope audiences take away from this film?
Ash T: A deeper appreciation of the "Child's Play" franchise and the process and passion that goes into filmmaking. When we're watching Chucky come to life on the screen, we're not really thinking about the amount of time and energy it takes to make him appear human. Bringing a puppet to life on-screen is a magnificent feat.
Also, this film isn't just spitting out facts. There are personal stories from directors, producers, actors, and commentary about how the "Child's Play" franchise influenced their lives and families. I absolutely love sharing interesting stories with the world.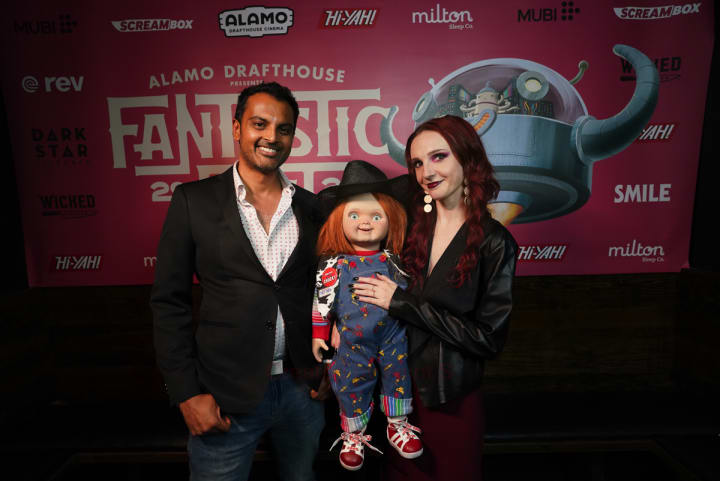 Were you a big fan of the original "Child's Play" films?
Ash T: Yes, I watched it as a kid growing up in rural southwest Virginia. But since I wasn't allowed to see R-rated movies, I'd have to sneak away to my neighbor's house. And this is where I discovered many films in the horror genre. I was then reintroduced to the Chucky series in college by my roommate. I have fond memories of cooking food and watching several horror films on Halloween nights. I'm really drawn to comedy, and there's nothing funnier than a three-foot child doll speaking in a manly voice while going on a killing spree.
Is horror your favorite genre or is that just where you've gained momentum right now?
Ash T: As a standup comedian, I'm drawn to the campiness that the horror genre allows. Placing characters in absurd and extreme situations contributes to great stories, and horror pushes the boundaries of discomfort and controversy. I'm a sucker for interesting characters and wild dialogue. Both "Slayers" and the "Child's Play" films check all these boxes for me.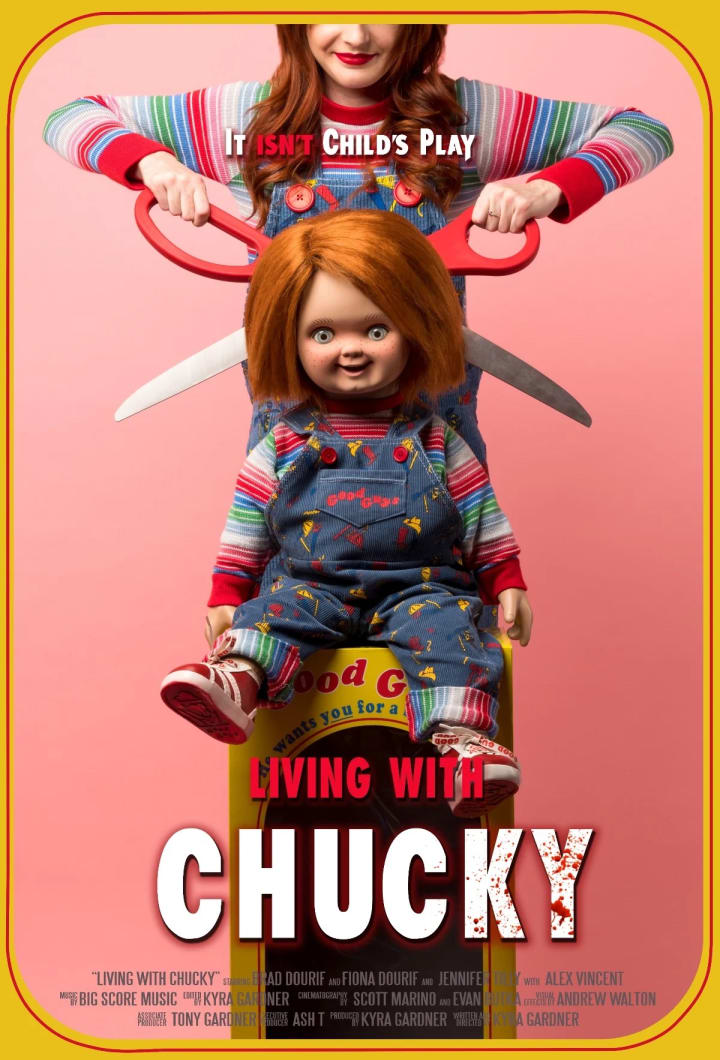 Finally, is there anything else you're working on that we can watch for?
Ash T: Currently running the film circuit is a TV pilot called "Hitbaby" which I co-created and co-starred in with Mike B. It's an action-comedy about two hitmen in the guise of a buddy cop story. After spending some time with Abigail Breslin on the "Slayers" set, I realized how amazing her comedic chops were, so I asked her to direct "Hitbaby." She agreed, and I'm excited that "Hitbaby" was her directorial debut.
I've also got an original interview podcast out called "The Dropouts," available now on YouTube. The educational-meets-inspirational show explores the idea of leaving a successful corporate profession to pursue a career in the arts, a decision that I once faced. I'd built a successful academic medical career at the renowned M.D. Anderson Cancer Center in Houston, Texas as a physician, epidemiologist and clinical researcher. Then one day, I made the choice to leave it all behind and pursue my passion for acting. As it turns out, I'm not alone.
Connect with Ash T on Instagram: @Big_Ash_T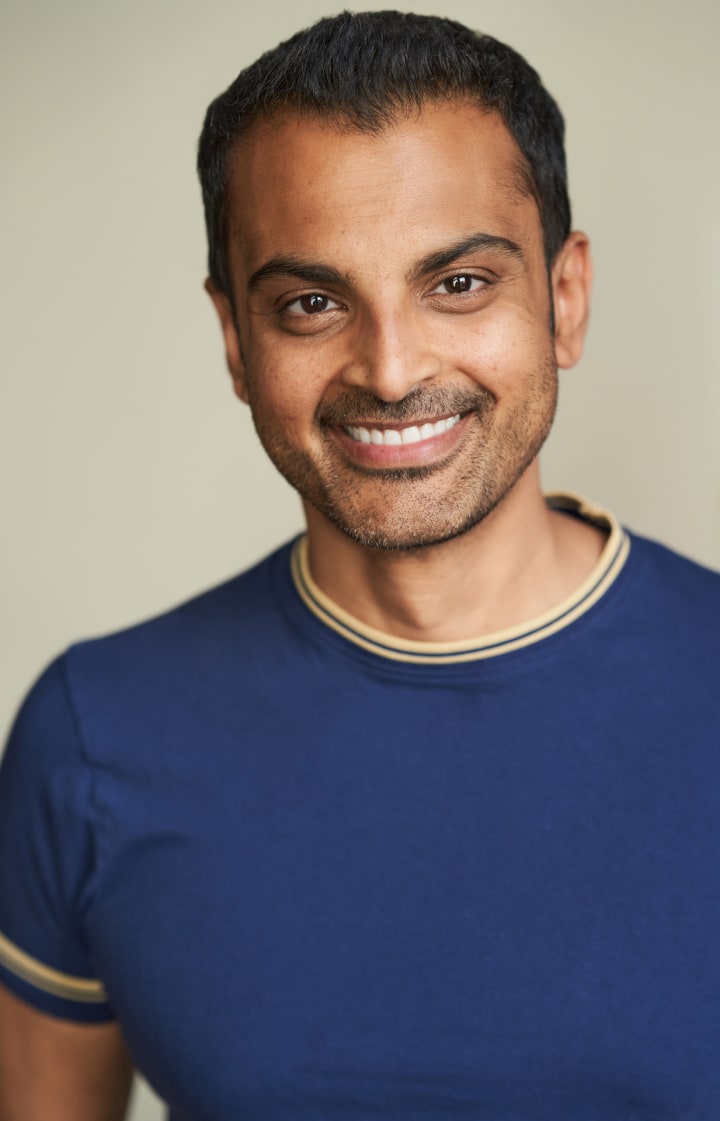 About the Creator
I write about entertainment and the inspiring people who create it. Interviews with actors and filmmakers revealing their latest projects and what influences them creatively.
Reader insights
Be the first to share your insights about this piece.
Add your insights