Sophie Draper - 'Cuckoo' (Book Review)
A Debut psychological suspense novel with a bit of spookiness that hits the spot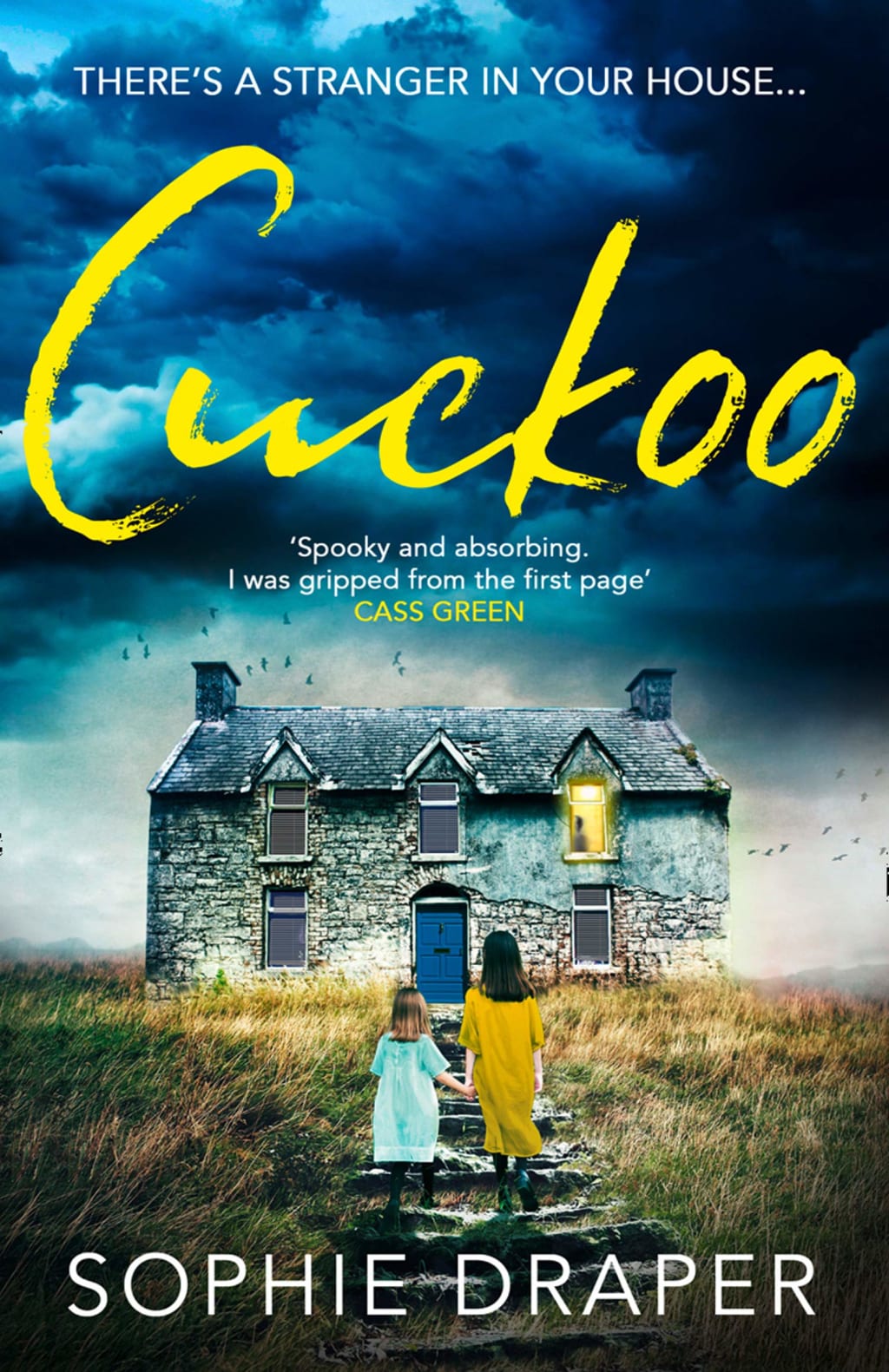 Sohpie Draper - Cuckoo (Released November 29, 2018)
Despite being released to largely positive reception in late November 2018, I only came across this book by accident. Scrolling through AmazonUK looking for new books, or anything that took my fancy. Down to £2 for the paperback delivered to my door, I thought why the hell not.
Marketed as a psychological suspense novel with a spooky twist, it isn't my usual genre, but again at £2 I thought it would be worth a try and it was well worth the money.
The synopsis is as follows:
"When her stepmother dies unexpectedly, Caro returns to her childhood home in Derbyshire. She hadn't seen Elizabeth in years, but the remote farmhouse offers refuge from a bad relationship, and a chance to start again.
But going through Elizabeth's belongings unearths memories Caro would rather stay buried. In particular, the story her stepmother would tell her, about two little girls and the terrible thing they do.
As heavy snow traps Caro in the village, where her neighbours stare and whisper, Caro is forced to question why Elizabeth hated her so much, and what she was hiding. But does she really want to uncover the truth?"
An interesting premise, trapped in a new location, a hidden secret, a death. The book does deliver on its promise. There's built up suspense throughout with the focus on a particular element of the story from very early on. This element is then built on for the entire book until near the end when things are explained, and things begin to unravel as all suspense and whodunnits do. There were times I was a little creeped out. The imagery displayed was very gothic and this ties in with the reference and stories built around fairy tales. The synopsis could be considered a little misleading however, as being trapped in by the snowstorm only takes up a relatively short section of the book.
This is by no means an action book, despite a few scenes of fighting or scraps taking place the author does not linger on them for too long, again adding to the suspense of what the consequences will be.
However, at times the story does grind to a halt with the main protagonist plainly walking around her house, sorting out the belongings of her recently passed stepmother, investigating noises and things that go bump in the night. Whilst these do add to the suspense of the novel, these tropes were done many times in short succession meaning they lose their impact.
On the other hand, some of the twists in the plot did get a genuine reaction from me, they were well worked into the story and provided a satisfying relief of the tension that had been built. The way the main protagonist begins to understand the events that happened to her throughout the plot are explained in a Hercule Poirot sort of way, with previous sections of the plot repeating but with exposing details.
At points there is some great suspense and a little bit of horror sprinkled in which gives a really creepy feel along with the repetition of the horror the 'pear drum' instils into the main character Caro. I wasn't aware what a 'pear drum' was before reading 'Cuckoo', turns out its similar to a Hurdy Gurdy.
All in all, a great debut novel from Sophie Draper and a good read to get you through the winter months. The plot is, albeit sometimes predictable, enjoying and the twists make some of the slower sections more than worthwhile. The suspense and psychological sections are well worked and all have satisfying relieves of pressure making for an experience where you don't know who to trust. Sophie has produced a well written and creepy debut novel. I'm looking forward to reading her second novel 'Magpie' and her future work.
Rating: 3.5/5 stars (***1/2)
Buy Cuckoo:
Follow Me (Tom):
Instagram: @tomsturtridge
Twitter: @tomsturtridge
Goodreads: Tom Sturtridge