See The 'Evil Dead' Prequel 'Within the Woods' That Started It All
High school friends Sam Raimi, Bruce Campbell, and Rob Tapert teamed up to make several short films in the late 60s and early 70s.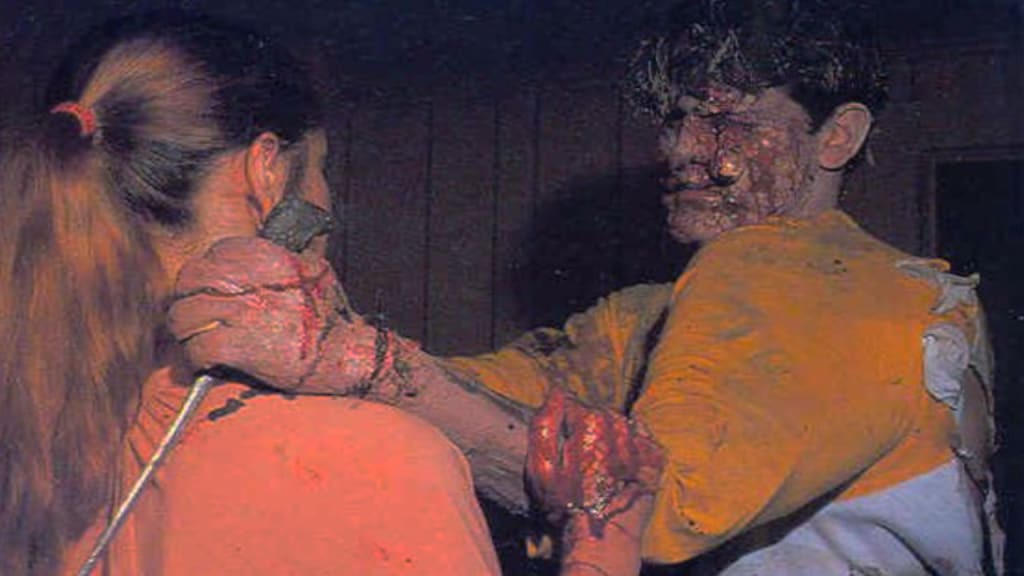 Bruce in a truly EYE-popping sequence!
Even amidst a global pandemic it seems those pesky Evil Dead just won't die for good as the franchise is set to get another reboot for a new generation of hungry deadite fanatics. If that wasn't exciting enough, the original Evil Dead has returned to drive ins across America, giving fans a chance to see it as it was originally conceived (not to mention with Campbell introducing too). With all the buzz around these movies it's surprising to know not everyone has seen the original shortfilm that financed the cult classic itself. If you (yes YOU dammit!) want to check it out keep reading to find out how the filmmakers managed to create a multi-million dollar franchise from this ambitious low budget gore-fest.
Starting Out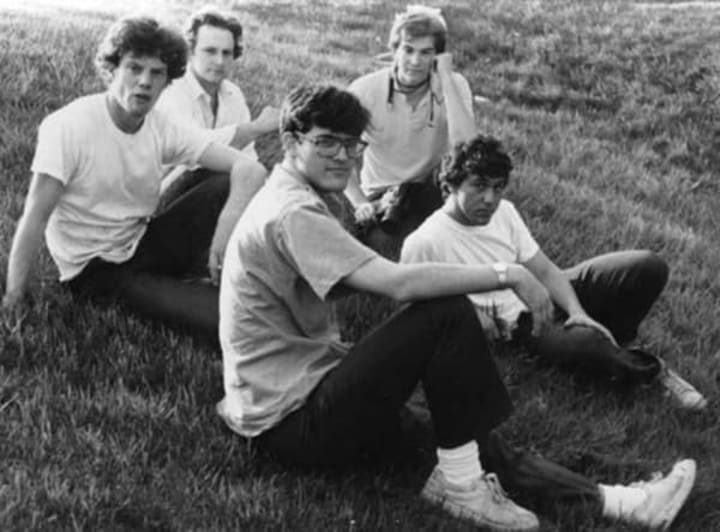 High school friends Sam Raimi, Bruce Campbell and Rob Tapert teamed up to make several short films on their 8mm camcorders back in the late '60s and early '70s. They all realized that the only way to break into the industry was to use their collective skills and get a film together themselves. This would become the horror classic we all know and love called The Evil Dead, but to raise the finances for a full feature they decided to make a tester to show the backers. This would explore some of the themes and jump scares that would be evident in their full feature film, thus Within The Woods was born.
In the spring of 1979, armed with a set of rented lighting equipment, a script (something they often overlooked) and a set of makeup molds for the monster possession scenes, they set about creating something very special. Director Sam Raimi had been experimenting with how to use the camera to create the best sense of tension and here he would dial it up to 11 with the use of his own inventive "Shaky-cam". Without the proper budget to afford a real steady-cam, they simply mounted a camera on a plank of wood and with the help of a wide lens they ran through the woods creating the signature look of an evil force. Something that would scare audiences for the next 40 years and beyond.
Within The Woods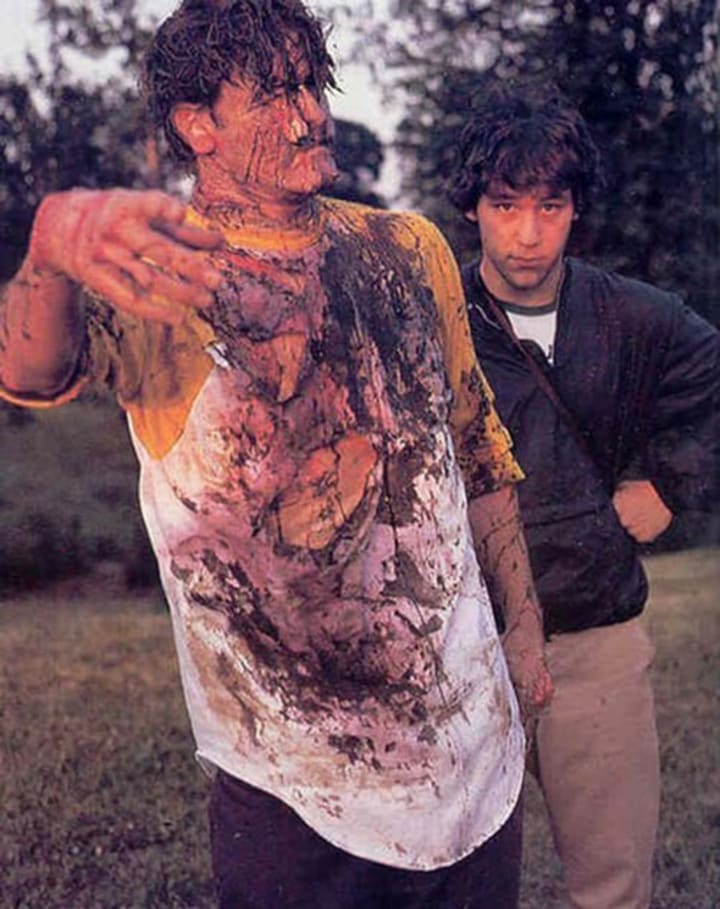 So what is the actual plot to Within The Woods? Simply put it revolves around a bunch of teens going to a cabin for the weekend (sound familiar?), they come across an ancient Indian burial ground and as Campbell (pictured above) gets possessed, the trip turns into a frantic fight for survival. Horror always works best with a simple premise and a remote setting where our characters will have little chance of escape. Raimi counted on these basic tropes to create his story and eagerly threw everything he could into the production. After 6 days and at a cost of $1,600 it was ready for the world to see.
Realising they had bridged the gap between their early short-films (that were mainly 3 Stooges knock-offs) and a full-blooded feature film, the gang set about getting it in-front of a live audience. It premiered on August 24th at a small Detroit cinema that screened the shortfilm directly before The Rocky Horror Picture Show, on some saturday nights. Audiences went wild and it even got reviewed for local Detroit News by Michael McWilliams who said "In just thirty two minutes, it provides more chills, thrills and squeamish giggles than such recent professional duds as Prophecy and The Amityville Horror". High praise indeed and this gave Raimi and Campbell their first taste of success and ultimately set the wheels firmly in motion for what was to come next.
Sweet Nostalgia!
If you made it this far without losing your nerve then sit back, relax and check out the original Evil Dead prototype in all it's grainy quality below (just don't say I didn't warn you):
So? What did you think?? I personally think Within The Woods is chock full to the brim of amateur brilliance. The short is a 32-minute showcase of horror staples and Raimi's unique, stylish approach to filmmaking. It reads like every horror movie you've ever heard of and thats good because Raimi compiled everything he'd seen on the drive-in movie screens that would cause the audience to scream and honk their horns in triumph. With nods to Night of the Living Dead and Tobe Hooper's Texas Chainsaw Massacre Raimi has created a very original and worthy addition to the ever undying genre.
Unfortunately, Within The Woods has never been officially released by Raimi and co because of copyright issues with music tracks used within the short. Plus he has also stated it was a little too amateur to include as a DVD extra. The only copies that are floating around today are 4th generation and definitely don't hold up to Blu-ray quality as you can see (If you find one though I would sure like to know about it). I hope you got a blood-soaked kick out of it, as we need to keep this film alive online and try to get it officially released and remastered in the near future. Anybody got Sam Raimi's personal email?
If you want a little more info from the boys themselves, check out the video below which is an interview with Raimi and Campbell. It's a snippet talking about how they used Within the Woods to show investors what they were made of when trying to get financing to make Evil Dead.
Want More Horror?
I'm Matt a horror obsessed writer and sometimes filmmaker. If you enjoyed my article above why not consider clicking that donate button and send me a tip of your choice. We're all trying to make ends meet in these difficult times and any donations would be appreciated, alternatively, if you share my article on Reddit or social media it can increase my earnings from Vocal itself. I appreciate the time you've taken to read my work and lastly I'd like to say why not check out my YouTube channel for some of my own Horror adventures. Stay Safe Friends and be kind.
Reader insights
Be the first to share your insights about this piece.
Add your insights