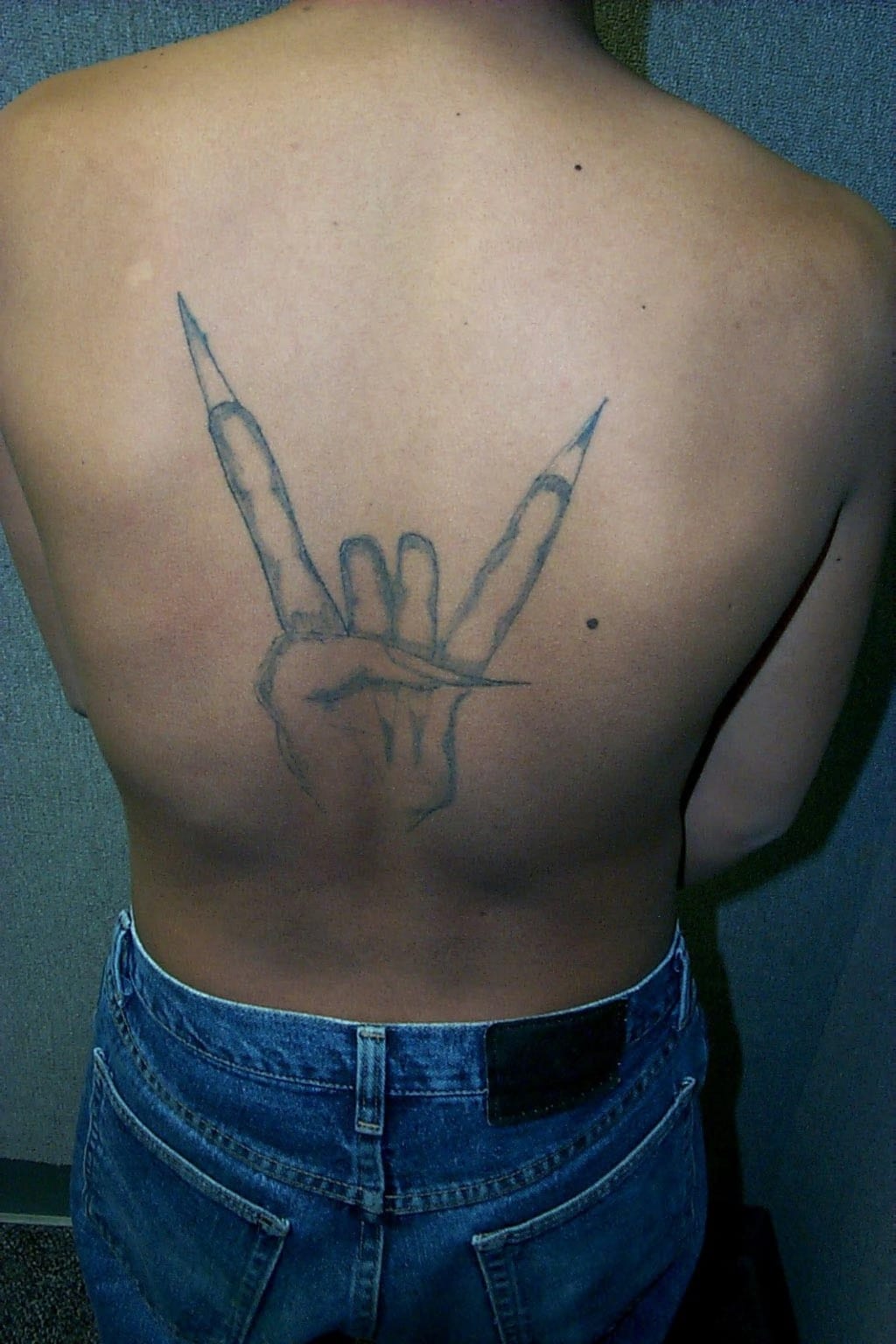 In September 2017, an undercover informant led police into the woods of Maryland`s Wheaton Regional Park, alongside trails with pastoral names like Deer Hollow and Oak Ridge, to a patch of shovel-became earth.
Inside the shallow grave, a shredded, bloodstained sweatshirt hinted at a bad crime.
"The sufferer were stabbed over one-hundred times, decapitated, dismembered, and his coronary heart were excised from his chest and thrown into the grave," Bernard Law Sir Bernard Law County detectives wrote in courtroom docket papers made public final month.
The grisly info drew good sized attention.
"Satanic murder," declared a headline withinside the Sun.
Authorities haven't stated why the unidentified sufferer became mutilated, however the British tabloid could, perhaps, be forgiven for leaping to conclusions.
According to police, the killing became the paintings of La Mara Salvatrucha: a violent avenue gang called MS-thirteen with a protracted records of satanism.
According to experts, some of the gang's founders were metal devil worshipers. This connection has weakened over the past 30 years, but it can still be seen in MS-13's use of Satanic nicknames, tattoos, and other imagery. The gang's devil horned hand sign is known as "la garra", a Spanish reference to Satan's claw. And some members of MS-13 told investigators that they committed the crime "la bestia," or on orders from the Beast.
An MS-13 member nicknamed the Devil "the beast ... wanted a soul" after killing a 15-year-old girl who defied Satan's sanctuary, prosecutors said earlier this year in a Houston courtroom.
Mara Salvatrucha Stoners
Mara Salvatrucha's satanic influence is as old as the gang.
Long before they became known as MS-13, the gang was called the Mara Salvatrucha Stoners. As the name suggests, it was founded by marijuana-smoking heavy metal fans in Los Angeles in the 1970s, according to Thomas Ward, a USC anthropology professor who has studied gangs.
At first, the gang was nothing more than a club for teenagers in El Salvador to get drunk and listen to music, Ward wrote in The Ethnography of Gangs Without Borders. It bears little resemblance to other Latin American gangs. Participants wore black leather jackets and skinny jeans instead of baggy clothes. However, they differed from other Stoner bands in one important respect.
"Some of the members," writes Ward, "were hardened satanists who worshiped the devil and even practiced horrific animal sacrifices." "These Satanists gave MSS the bad name of evil. Most of these drug addicts had never participated in bloody animal sacrifices and had never even considered becoming Satanists, but they gambled on the reputation of their demon-worshipping gangs.
One of the Mara Salvatrucha members told Ward that he had been initiated into a gang. "We swore to go to the graveyard and drink each other's blood. "We took knives, cut our hands, and poured the blood into cups to drink. We smoked a lot of mota [marijuana] and then cut the cat."
In the 1980s, waves of Salvadorans fleeing the country's civil war, including those involved in the conflict, strengthened the gangs but began to change them. The MS has developed into a more traditional street gang providing El Salvadorans protection from black and Hispanic gangs. Over time, MS has surpassed its local competitors in sheer brutality. Its members hardened in prison and adopted the "cholo" style of dress common to Ward in other Hispanic gangs.
(It was also inside California`s penitentiaries that MS earned the "13" now in its name by aligning with the Mexican Mafia, a powerful prison gang known as la eMe, or "The M" — the 13th letter of the alphabet.)
One thing that didn`t change, however, was the gang`s association with satanism.
"When MSS became MS, it kept its reputation for Satan worship," Ward writes, "which gave it an aura of demonic mystery."
`Scattering the organs on the ground in a pentagonal shape`
By the mid 1990s — when L.A.`s soaring gang violence pushed it past D.C. for the title of America`s murder capital — officials had come to recognize MS-13 as a public safety threat. Starting in President Bill Clinton`s second term, the administration sought to tamp down gang violence in the U.S. by deporting thousands of MS-13 members to El Salvador, Guatemala and Honduras.
But the strategy backfired. In the weakly governed, war-ravaged countries of the Northern Triangle, the gang was able to reconstitute itself and then rapidly grow in strength, according to a two-part history of the gang published in the online Spanish-language newspaper El Faro.
A federal law enforcement officer, who requested anonymity, said that over the past 20 years, MS-13 and its rival, 18th Street, have carved out territories in Central America.
"If you grew up in one of these hideaways, that's it. He has multiple sclerosis because his father had multiple sclerosis and his grandfather had multiple sclerosis." "And to be able to walk down the street and buy a Coke or whatever you have, you have to make sure you are part of something so you don't get chased. It's their safety net."
Satanism persisted in these gang-controlled areas.
"What these two gangs have in common is the belief that life and death are somehow intertwined," wrote The Independent's Pablo Trincha. "This belief partially accounts for the bones and demons tattooed on their bodies and their satanic rituals, such as hacking their victims to death and scattering their organs on the ground in a pentagram."
As MS-13 violence returned to the United States with vengeance, including high-profile murders in the Washington area in the mid-2000s, reports of gang satanism also surfaced.
In 2004, the Los Angeles Times reported that "the brutality of gang crime is becoming increasingly horrific." And a training camp for ex-gang members...
A year later, the Virginia Gang Detective Association held a law enforcement seminar on MS-13 and Satanism.
"Sometimes the devil asked me to do something for him."
No seminar could have prepared American officials for someone like José Del Cid.
When he illegally arrived in the US from El Salvador in 2012, the then 16-year-old was already a skilled killer, he testified in federal court last year.
His first victim was almost always his mother. She kicked him out of the house when he was 9 years old. Park View Locos Salvatrucha (PVLS), a member of the MS-13 cabal, found him sleeping by the river and took him away. One of the gang members gave Del Cid a shotgun and sent him home to kill his mother. He said that when he was old enough to hold a weapon, he put a gun to his mother's face and pulled the trigger, but to no avail.
For two years, Del Cid was an errand boy, passing weapons and drugs between gang members. At the age of 11, he was promoted after helping in a deadly ambush on a Coca-Cola delivery truck belonging to 18th Street. Two years later, Del Cid got his chance to become a full-time or "house" member when another 18th Street member was captured by his cabal.
Del Cid testified in U.S. District Court in Alexandria last year in an extensive federal lawsuit against a gang in Northern Virginia that "the owners tied him to the river." "They gave me a machete and all I had to do was hit him."
The gang "cut him up, put him in a bag and threw him into the river," Del Cid said. Afterwards, Del Cid was officially "jumped up" as a houseboy beaten for 13 seconds.
After participating in his third murder in El Salvador, Del Cid decided he wanted to "get away from it all" by coming to the United States. It is unclear how he got into the country. Del Cid did not respond to questions sent to him through his attorney.
What is clear is that he quickly joined the local PVLS faction after arriving in Alexandria. A few months after his arrival, Del Cid was involved in a series of violent attacks. He admitted to stabbing a 12-year-old boy in the chest "just to scare him". , robbing a drug dealer, attacking the one-armed man with a hammer, and planning to kill two of them, including other MS-13 members.
According to him, in October 2013, when Del Cid was 17, he helped kill an alleged gang member. However, the body was too large for a shallow grave in Holmes Run Park in Fairfax County. "So we grabbed machetes and started hitting the bridge." Del Cid testified. "Then we doubled them up and put them in the hole."
Later, Del Cid and other gang members dug up the body, carried it deeper into the woods, and sprinkled acid "so that it would dissolve more quickly." A few months later, when he was 18, Del Cid helped kill another gang member who was suspected of stealing from a gang and sleeping with another gang member's girlfriend. The victim's head was severed and reburied with the body in a shallow grave in Holmes Run Park.
In June 2014, Del Cid and two of his fellow MS-13s were "on patrol" in Alexandria when they attacked a man they mistakenly believed belonged to the 18th Street Gang. After a member of MS-13, nicknamed the Taliban, shot the man, Del Cid and the gunman fled into the woods.
Del Cid testified. The Taliban, whose real name is Jesus Alejandro Chavez, said, "Pray, my friend." "I have already fed the animals. Now we must pray not to be captured by beasts."
"The Beast is essentially a demon," Del Cid explained in court. "When you're [involved with MS-13], you feel like the devil is helping you, and sometimes the devil asks you to do things for him."
Del Cid and the Taliban made devil's horns with their own hands and joined them together to pray for deliverance from the police. But the devil didn't listen.
Del Cid was arrested two weeks later. He eventually cooperated with authorities and pleaded guilty to a pair of murders he committed when he was 18, testifying in court against 12 other members of MS-13 in exchange for being placed in a witness protection program and early release from prison. . .
He said in court that testimony earned him a "approval" or death sentence from his former gang. But it also gave him something that American immigrants didn't have: escape from MS-13. "I also saw it as an opportunity to get away from it all," he said.
Source : Washington post
Reader insights
Be the first to share your insights about this piece.
Add your insights