Review of "The Silent Lay Steady", A Short Horror Film
Thanks to the early screening access acquired from So Good It's Scary, let us dive into the Canadian short horror film from director Travis Laidlaw.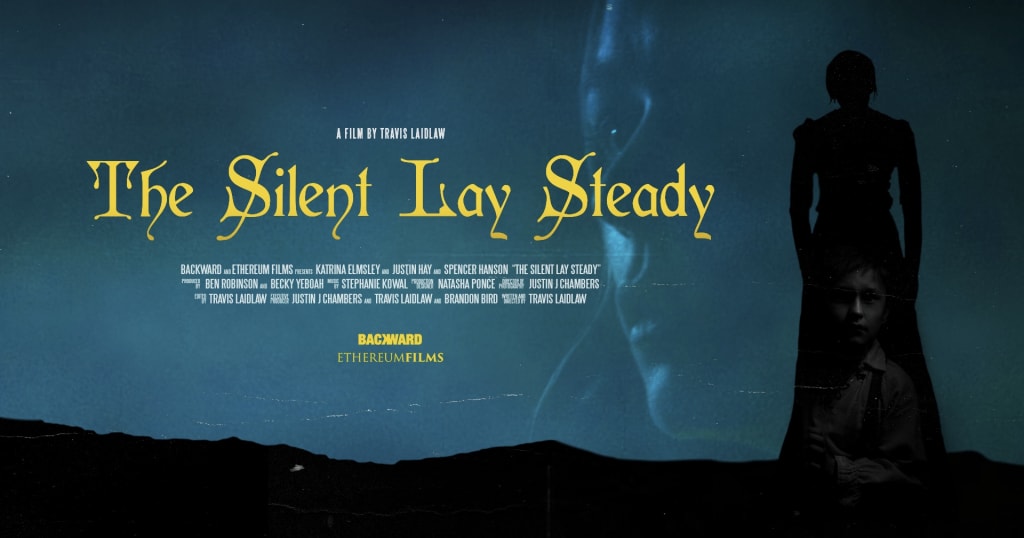 "The Silent Lay Steady" (c) 2020
In the world of independent film, specifically the horror genre, it is very rare to find artists embark on creating a short or feature film that includes anything regarding the paranormal. This may be harder to budget for an indie project; the ghosts and ghouls can rack up a hefty price tag between the lighting, makeup, costuming and effects that usually coincide with filming a supernatural horror. The 2020 released short titled "The Silent Lay Steady" proves that you can achieve that same sense of spooktacular phenomenon on a shoestring budget with the perfected formula of silence, music, sound effects, photography and tension. Directed and written by Canadian filmmaker Travis Laidlaw, who's latest short "Dead House" has landed it's place on the horror streaming YouTube channel ALTER, this visually pleasing short is one for the books. Your heart won't stop racing.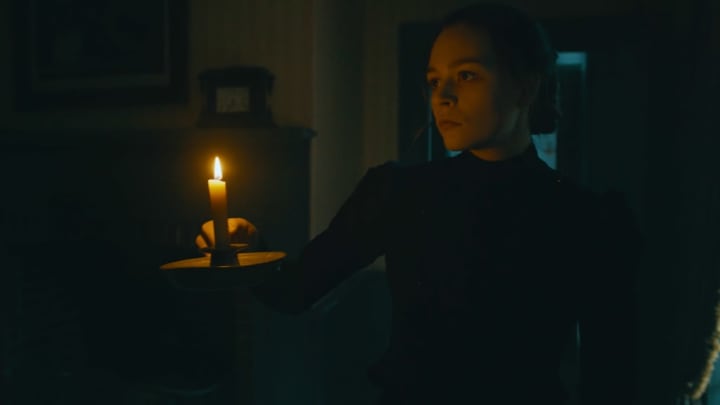 One of the trickiest aspects of writing about the paranormal in a horror film in my opinion can be giving away too much or relying on the creepy ghost/demon creature in the corner thing more than necessary and "The Silent Lay Steady" falls victim to neither. This was exciting to me, as I've found it rare and a good ol' ghost movie is something I enjoy more than other subgenres in horror. Additionally, it is seldom that I see a film, especially an indie, where any special effects present are a mystery as they are masked into the live action flawlessly. Laidlaw details a smooth flowing plot with beautiful yet chilling cinematography that is respecting to the time period, though modernized in the right places.
Interestingly, the 15 minute short film was shot on location at the historic Black Creek Pioneer Village in Toronto. The synopsis is listed as "A woman finds herself alone with the deceased after a funeral in her 1860's farmhouse." Excellence is present in the short's camera work with a most professional display. "The Silent Lay Steady" stars Katrina Elmsley, Spencer Hanson and Justin Hay, with Laidlaw credited as executive producer, sound designer, editor, visual effects artist and colorist. Other crew include Justin J. Chambers, Ben Robinson and Becky Yeboah with score composed by Stephanie Kowal and hair/makeup styled by Kat Crisp and Siobhan Parr.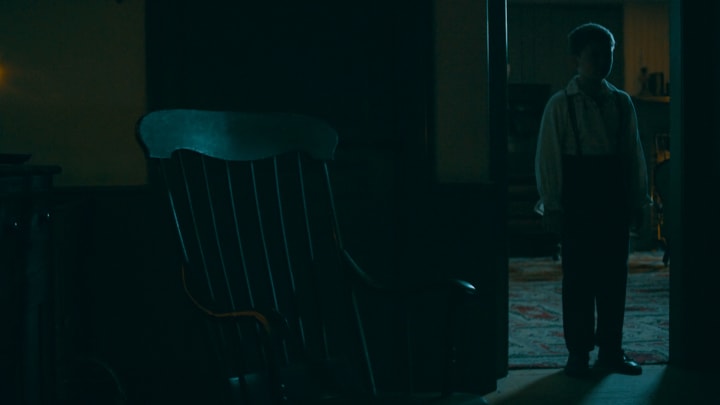 Accordingly, I was beyond impressed, and perhaps a tad obsessed, with the sound design. It is minimal, yet eerie, and the overall tone is nerve-wracking and intense, as it should be for a short regarding such a spooky topic. The choice for a location to film "The Silent Lay Steady" at made for one of the most gorgeous sets I've seen to date in an indie film. If this landed onto my judge's table at a horror film festival, immediately after viewing it I would be sealing the stamp of approval. From the perspective of working in entertainment, "The Silent Lay Steady" is a film you watch and wish you could have been a part of. It is just that good.
As far as the acting goes, it's amazing, but of course, there are minimal lines for them to say as the short is nearly silent, but the dialect was spot on. The most intense sequences were a little ticky-tacky, but that's my only constructive criticism. I do believe there is symbolism in the visuals and the exact scenes chosen help translate the story to viewers. The cinematography ignites uncertainty and altogether "The Silent Lay Steady" is a masterful indie hit that I'm positive will perform well wherever it's future leads. An adaptation into a feature-length film one day wouldn't be a surprise to this horror lover and I would be immensely enthusiastic.
•••
Check out the short horror film's IMDb page here.
Thanks for reading, and come connect with me on Twitter @horrorwriterang!
Reader insights
Be the first to share your insights about this piece.
Add your insights