Review of "Camping Fun", A Short Horror Film
The 2020 released found-footage horror is currently filtering through the festival circuits, and has recently been selected into the Dead Northern horror and fantasy film festival.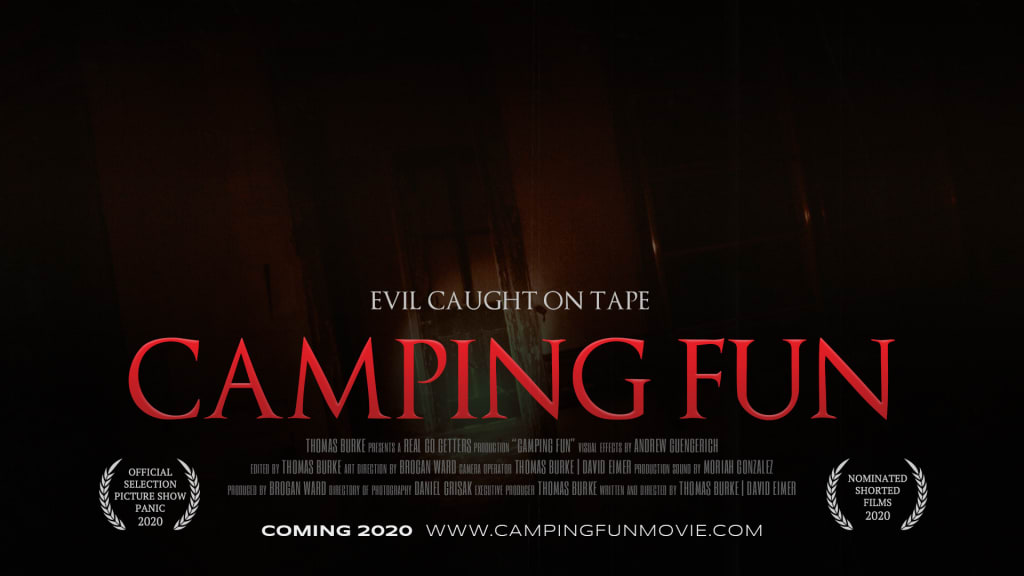 Even if a film isn't of your favorite sub-genres, it can still be that of excellent quality that you can be certain will be enjoyable for a wide range of audiences. The short horror film, running a total of 13 minutes and seven seconds, titled "Camping Fun" was written by, directed by and starring Thomas Burke and David Eimer. Shot in Stockdale, Texas, using the Canon EOS 7D and Blackmagic Pocket Cinema cameras, the film also stars talent by the likes of Hailey Marmolejo, Bonnie Sturdivant, San Stinson, Rebecca Chulew and Christopher Scales. The short film was selected to be screened at this month's Direct Monthly Online Film Festival.
The found-footage horror is as realistic as they come, packed with shocking revelations and leaves viewers asking, "what's going on?" on multiple occasions. The film follows four friends that were reported missing in 2014 on what is partially damaged video camera footage that investigators recovered and shared with the world. "Camping Fun" documents the group's final moments and gives insight as to what may have occurred some six years ago. Was it something paranormal? Was it the work of an underground cult? You'd have to watch to formulate an answer for yourself.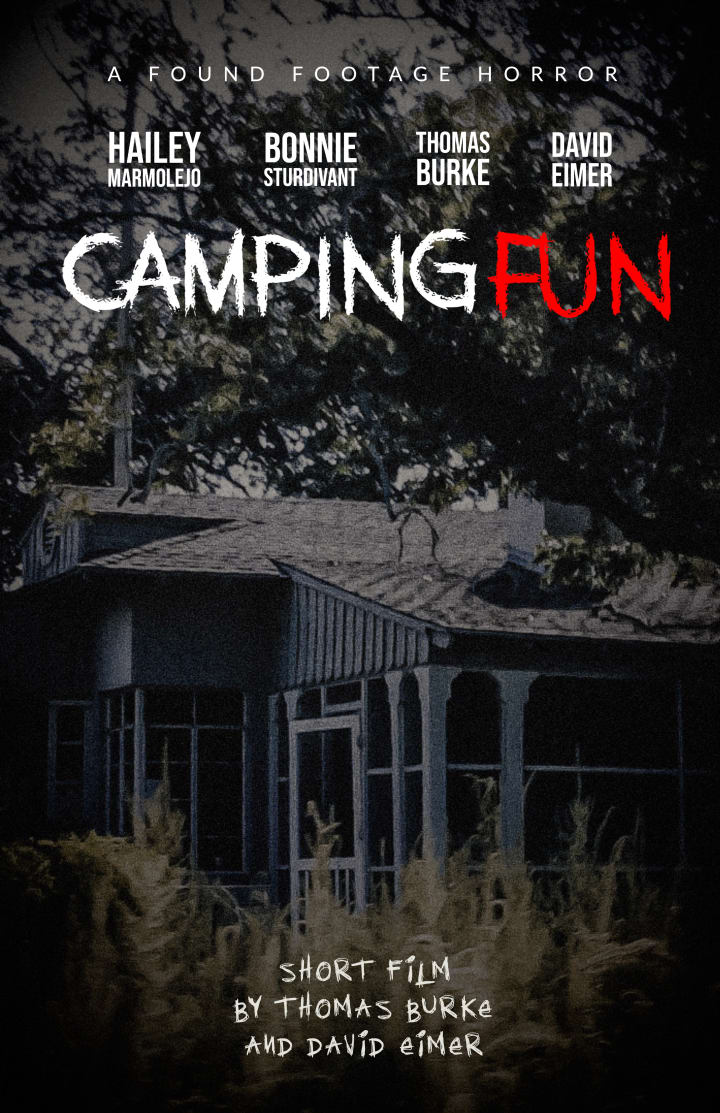 The Review
First, allow me to mention my personal preference (in case you missed the foreshadow at the beginning of this article), I'm not a huge fan of found-footage. Although, I know it can often be inexpensive to shoot, so it makes complete sense for many independent and upcoming filmmakers to take this route. It fits perfectly into the horror genre, which overall performs better at festivals because they're more likely to take a chance on a horror flick than a comedy, for example. Nonetheless, this didn't stop Burke from creating a piece that is far from lackluster, as well as shooting the short with some of the indie film world's favorite camera gear.
The introduction to the short and the characters is instant, with everyone noting who they are and what they'll be doing. I found this to be dry, but fine as it is understandable given the context. Though, like all film art, the story strives to be told through visuals, not so much matter-of-fact dialogue. Again, I believe Burke is given a pass for this as the found-footage aspect allows a bit of wiggle room. A positive here is that viewers get to meet and get a feel for everyone's personalities nearly right off the bat.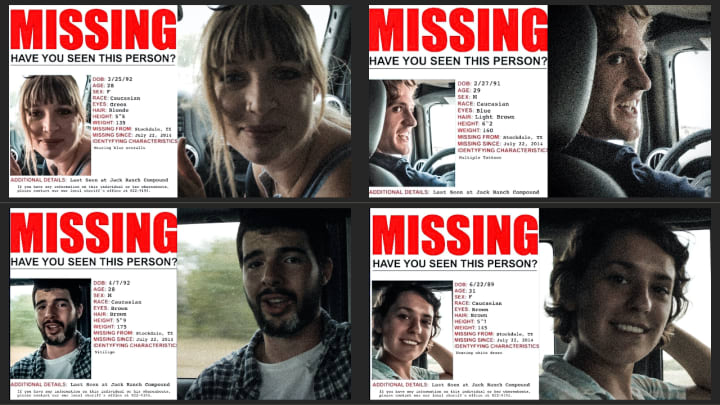 The abandoned house, complete with overgrown grass, mold on the ceiling and void of signs of human presence, establishes the eerie vibe. Many of the sequences to follow are what you'd expect from a group of 20-something year olds on a fun trip to a secluded location, with some plot twists and tense arguments that will have you on the edge of your seat to see what happens next. Overall, it is my opinion that the on-screen talent performed well; it was a great way to begin their enterance into the horror community- if this is some of their first work.
As the found-footage clips skip around in "Camping Fun", viewers are left to piece together the plot. Enough action is ongoing to keep you interested, curious and guessing. The camera work adheres to the sub-genre's unsettling tone and reality nature. It's a well-done production and it is easy to notice that those behind it took the project seriously. A feature-film adaptation of "Camping Fun" isn't out of the question, and would likely perform well, just as the short has. The fact that is has such a life in the industry currently is promising, and I hope to see more work from the cast and crew in the future.
Be sure to follow "Camping Fun" on their official Twitter @CampingFunMovie and check out their website here to view bonus stills from the film, see other press coverage and leave a comment to the crew for yourself. Watch the film that's buzzing at film festivals everywhere below:
Reader insights
Be the first to share your insights about this piece.
Add your insights