Review of "Box", An Award-Winning Short Horror Film
Available to watch now on YouTube.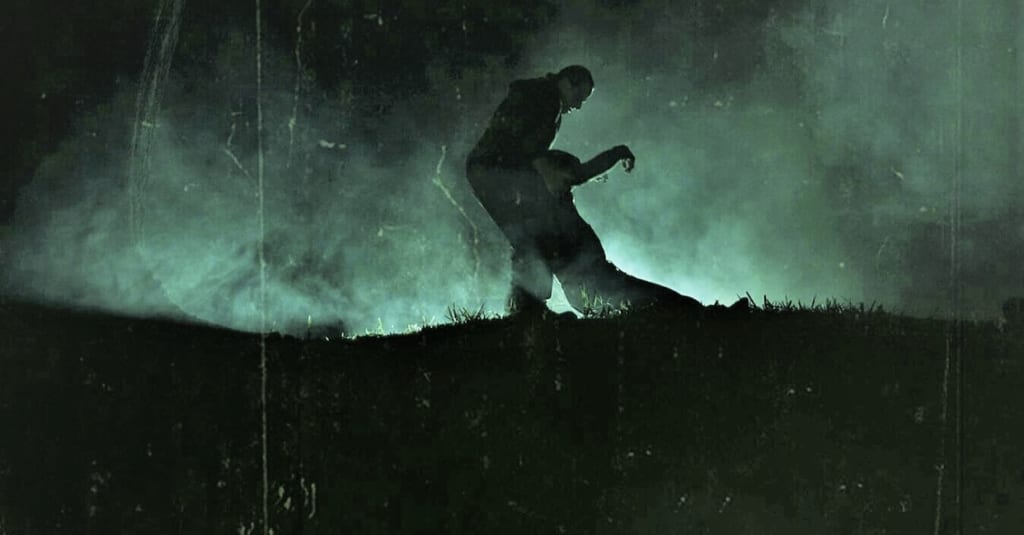 "Box" (c) 2019
The winner of some eight film festival awards, receiver of four nominations and accumulator of over 65 thousand views on YouTube and counting, "Box" starring Jimmy Dempster is one of the finer thriller short horror films released as of late. It's experimental, artistic and psychologically thrilling nature denotes it's Kings of Horror origin, a YouTube channel of some one million subscribers with an interest for independently produced horror. Likely more misunderstood than deserving of a negative rating, the Lee Thongkham written and directed short film "Box" is a magnificent attempt at visual storytelling. Thrillers unfold and impose a clouded understanding onto viewers and they may also incorporate forms of poetic symbolism; "Box" is no exception. With true potential to be written as a feature film someday, this short is worth the 29 minute and 34 second watch.

The half hour long film won the April Monthly Edition for Best Horror at the Oniros Film Festival and it was the April Award winner for both Best Director and Best Experimental from the Top Indie Film Awards in 2018. It stars Bella Ulrich, Audrey Dempster, Emma Dempster, Ashley Welch and Genevieve Ulrich. The psychological thriller equips it's cinematography with a muted, matte palette and sharp contrast seen in most films of its genre. My only two criticisms would be that some sequences beg for more strategic composition and the filter over the footage gives what is a well-done production a more amateur vibe. Although, the choices of a filmmaker are rarely done without reason, and to each their own.
We often take for granted the dedication and involvement necessary to complete a film, shorts and feature-lengths, and "Box" showcases the product of a successful, communicating pipeline. The story allows viewers the chance to use their own imaginations while enjoying terrifying visuals not used often in cinema latterly. With seemingly all of its special effects done without the use of computer software, it's a breath of fresh air to see filmmakers and their talent alike get creative with keeping overhead low while still achieving quality. It's what indie artists ultimately strive for, after all.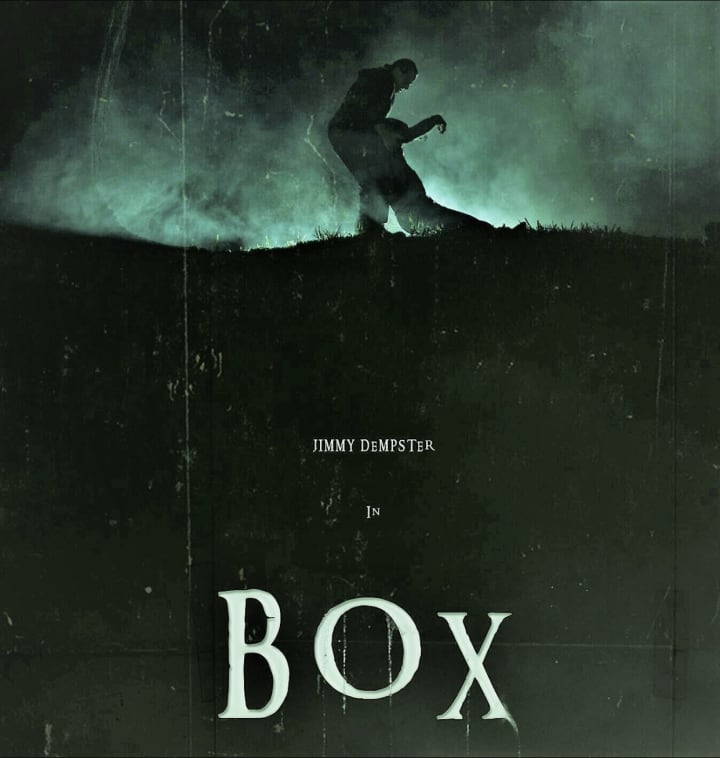 Spoilers ahead! Watch the film below.
It is easy to say that you don't follow the short film's plot, and I often came upon the conclusion that maybe you don't fully need to. During times where I became lost, such as lacking the knowledge into the man's background, insight into how he ended up in the situation at the beginning, the motive of the killer, or whose car everyone is driving, I never felt these missing pieces held much weight when it came down to it. A short is a short because the entire story isn't always told, and I find that intriguing. Basically, I think it's called "Box" for a reason, and we need pay little attention to those details and attempt more on understanding the bigger picture through the images that Thongkham's script accounted for.
Either that, or it's just a monster in a box and I'm totally pulling things out of thin air.
Though, given the man's inability to focus, make judgement describable with an adjective within the same ballpark as the word "proper" and reoccurring flashbacks during triggering moments, I can't help but feel he is incredibly tortured. Towards the closing, "Box" even confirms this internalized agony likely has formulated as a result of an event in the man's past. Stricken with grief, I believe he ultimately ends his own life by sacrificing himself to "feed it again". It's a well-thought-out storyboard for an indie horror thriller, with a killer score to accompany, and I enjoyed it. It gave reminiscences to me of the 1982 horror anthology film "Creepshow", more specifically the segment in it titled "The Crate".
Be sure to find "Box" on IMDb and give it a rating for yourself! Have social media? Check out the "Box" official Instagram and Facebook.
Follow the star of "Box" Jimmy Dempster on his Instagram here.
•••
If you watch "Box" after reading this review, I'd love to hear your thoughts! I'm finally on Twitter @horrorwriterang!