Place Your Alpha-bets: Who Will Play The Next Villain On 'The Walking Dead'?
So, place your (alpha)bets on who will be leading the motley crew of villains on The Walking Dead — here are some of our favorite fan-castings for the role of Alpha.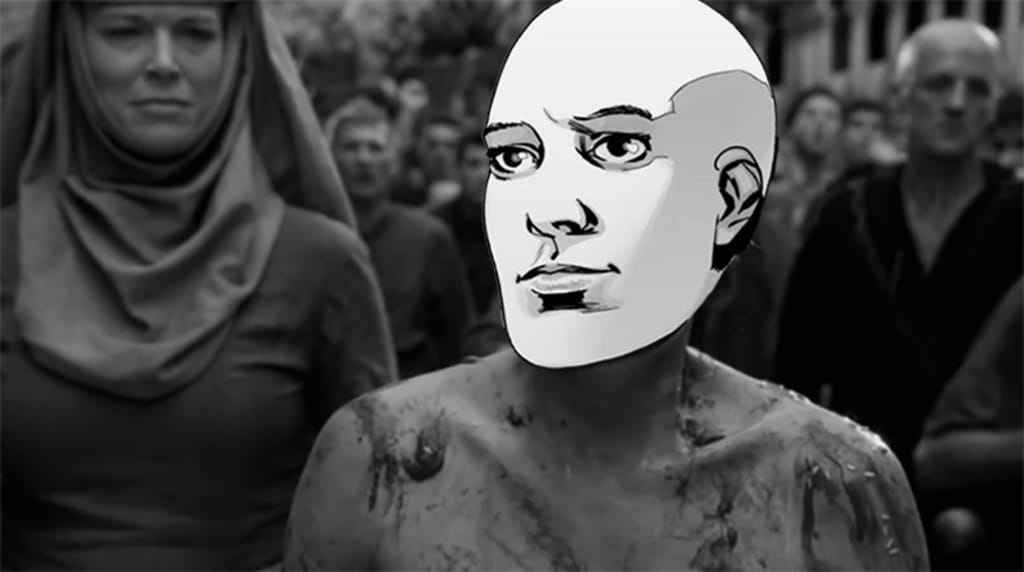 We may only just be getting to grips with Jeffrey Dean Morgan's #Negan and his "vampire bat" Lucille, but as you know well with #TheWalkingDead, there is always something much worse around the corner. How about a group who dress themselves in the skin of the dead as a way to blend in? Imagine the scene from Season 1 where Rick and Glenn (RIP) douse themselves in Walker guts, but 1000 times worse.
If villains who wear the flayed skins of the undead floats your boat, then get ready for this one. Premiering in Issue #132 came The Walking Dead's own version of The Ancient One (whitewashing free), the chrome-domed Alpha. Now, it will probably be at least Season 8 (if not 9) that we first set eyes on #Alpha, but we can already hear whispers of The Whisperers. So, place your (alpha)bets on who will be leading the motley crew of villains — here are some of our favorite fan-castings for the role of Alpha.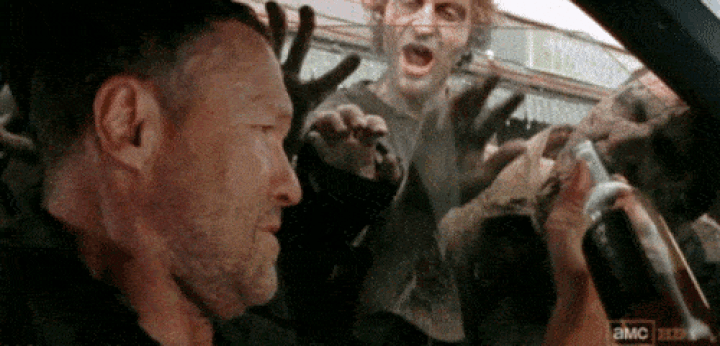 The Obvious Choice - Lena Headey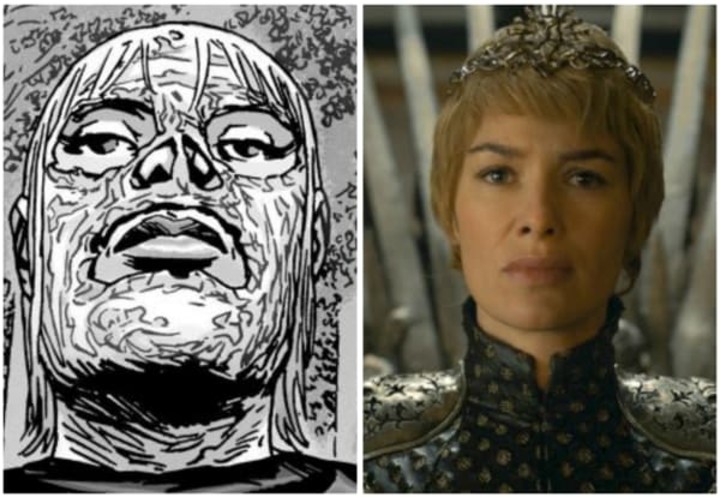 Where you've seen her before: Game of Thrones, Dredd, The Purge
A seemingly popular frontrunner to play Alpha is the queen of bitchy resting face — Lena Headey. For the past five years she has ruled as Cersei Lannister on #HBO's #GameofThrones. A foe not to be messed with, Lannister isn't adversed to the odd spot of incest or exploding her daughter-in-law.
If the Lady of Casterly Rock isn't enough, check our Headey in the equally demented role of Ma-Ma in 2012's reboot of Dredd. However, with Game of Thrones winding down, and a bloody end for Cersei Lannister surely coming, Ms. Headey's schedule could soon be opening up.
The Young Gun - Natalie Dormer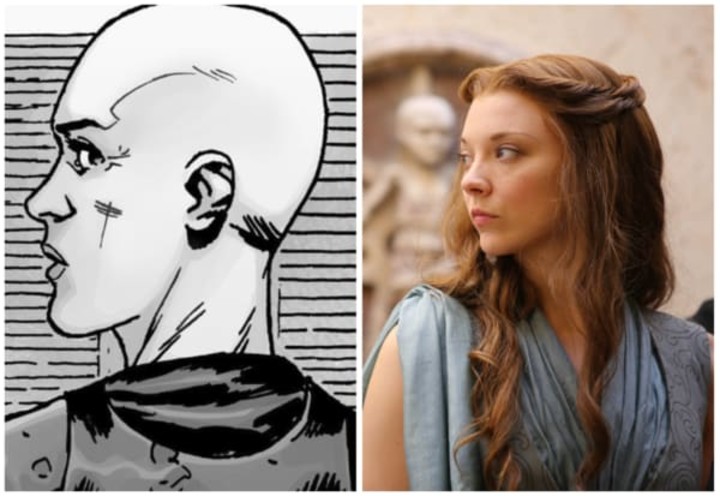 Where you've seen her before: Game of Thrones, Elementary, The Tudors
For those who will immediately say that Dormer is too young to play Alpha, it is easy to forget she is actually 34-years old. Also from Game of Thrones fame, Dormer bowed out of the show in early 2016.
Parts in The Hunger Games, W.E., and The Tudors show her softer side. However, it is playing the sadistic Jamie Moriarty/Irene Adler in Elementary that means Dormer is no actress to be underestimated. The blonde bombshell has just the right amount of fire to bring Alpha to our screens.
The Hollywood Starlet - Alicia Vikander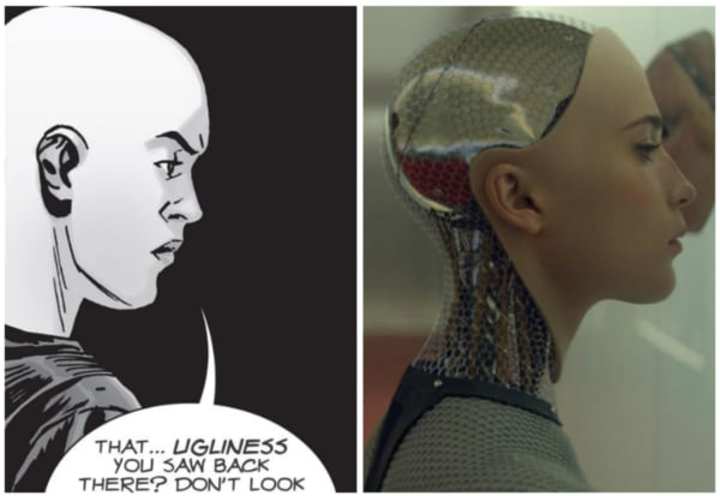 Where you've seen her before: Jason Bourne, Ex-Machina, The Fifth Estate
The Swedish-born actress would certainly add another dash of Hollywood to TWD after Jeffrey Dean Morgan's casting. Being the other half of Michael Fassbender hasn't stopped Vikander from forging her own path as a credible actress.
Here film debut came in 2010's Pure, where she won the Guldbagge Award for Best Actress. Since then there has been no stopping Vikander, and she is best-known for her role as a humanoid robot Ava in Ex-Machina. Not adversed to getting in and among the action (a good thing for TWD), Vikander will soon take on the role of Lara Croft in the Tomb Raider reboot.
The Cult Phenomenon - Lily Rabe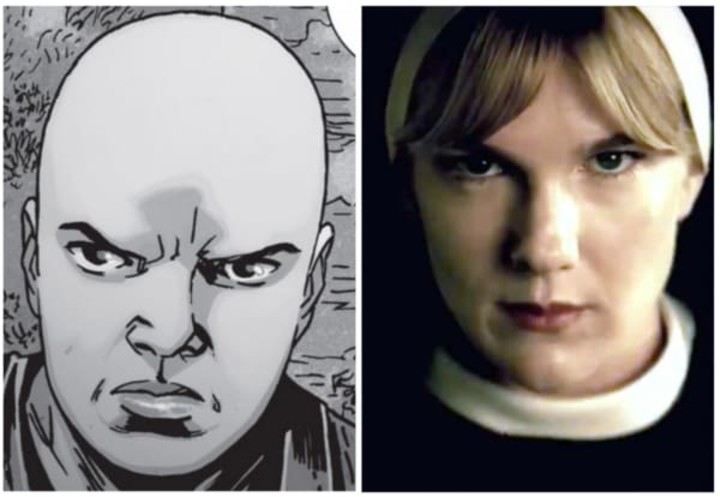 Where you've seen her before: American Horror Story
Hot property at the moment, Rabe has risen to become one of the fan-favorite actresses from Ryan Murphy's horror anthology #AmericanHorrorStory. Starting from a minor role in Season 1, Rabe has gone on to be as infamous as other cast members Jessica Lange and Sarah Paulson. Outside of #FX, Rabe was due to star in the final two parts of The Hunger Games, before scheduling conflicts meant she was replaced by Gwendoline Christie.
Arguably it is the Horror Story way of playing multiple characters that would make Rabe perfect for Alpha. Constantly able to adapt, we also saw Rabe take on the psycho mantle when she portrayed real-life killer Aileen Wuornos in Season 5 of Horror Story. From nun to killer with a gun, watch this space!
The Badass Bitch - Robin Wright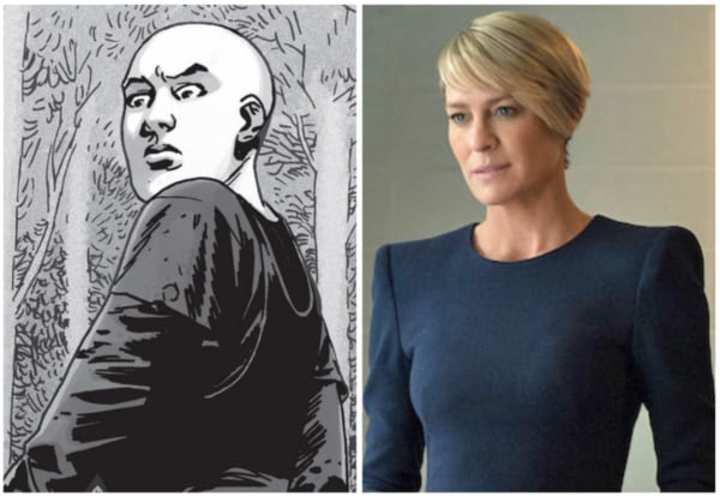 Where you've seen her before: House of Cards, The Girl with the Dragon Tattoo, Forrest Gump,
For one generation she is Jenny from Forrest Gump, for another she is the First Lady of sass. For nearly 30 years Wright has proved that she is more than a match for the men in her life, and that includes you Negan. As the better half of Kevin Spacey's corrupt POTUS, Wright has ruled to roost as Claire Underwood on #Netflix's #HouseofCards.
As well as House of Cards being renewed for a fifth season, Wright will be starring alongside Harrison Ford and Ryan Gosling in the upcoming Blade Runner 2049. With her no-nonsense stare and uncompromising authoritarian stance, better grab her while you can #AMC, Wright embodies the perfect "Alpha" female.
The Scream Queen - Katharine Isabelle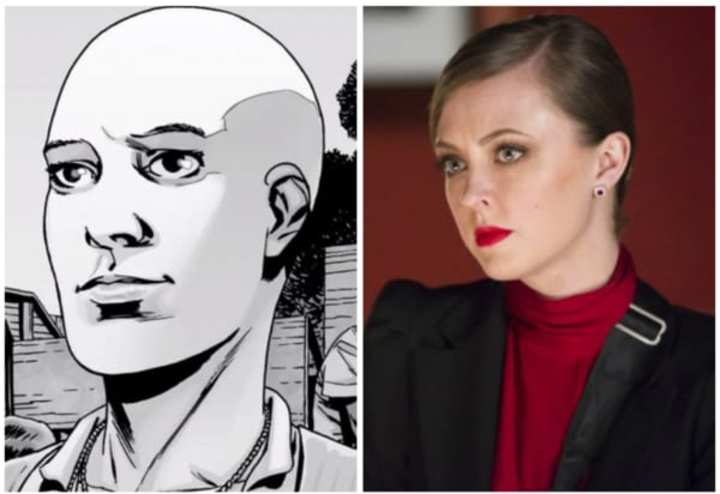 Where you've seen her before: Hannibal, American Mary, Ginger Snaps
Debuting as a child actress in 1989's Cousins, Isabelle later made a name for herself as a scream queen — appearing in all three Ginger Snaps films, Freddy vs. Jason, and 30 Days of Night: Dark Days.
Continuing the horror theme, she took on Dr. Hannibal Lecter in the second and third Seasons of Bryan Fuller's Hannibal, a show that was sadly cut short. It was playing the tormented Margot Verger that makes Isabelle a great candidate for Alpha — treading that fine line between maternal figure and unhinged sociopath.
The Tortured Soul - Julianne Moore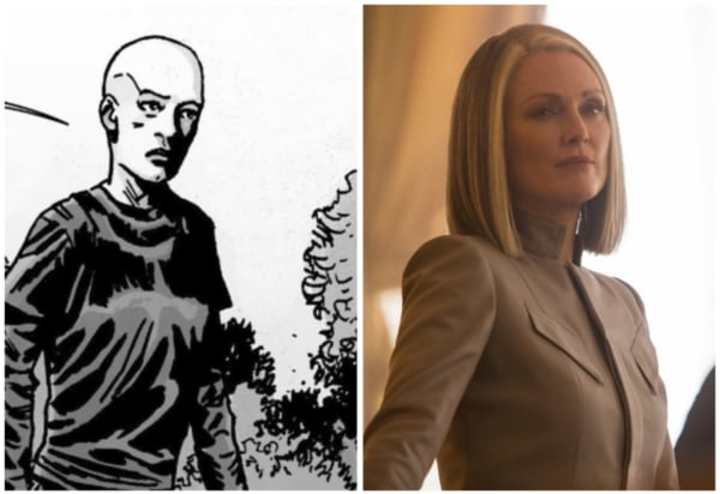 Where you've seen her before: Hannibal, Still Alice, The Hunger Games
Julianne Moore is literally the epitome of a tortured woman role, so who else could be better play Alpha, a woman broken by the apocalypse? Being possibly the most famous woman on the list doesn't exclude the chance of Moore taking to AMC's zombie-romp.
Moore's greatest role was no mean feat, taking over from Jodie Foster to play FBI Agent Clarice Starling in 2001's Hannibal. Moore went on to play a tortured housewife in The Hours, a tortured alzheimer's patient in Still Alice, and a tortured film star in Maps to the Stars. Admittedly she wasn't that tortured as President Alma Coin in The Hunger Games: Mockingjay, although she did take an arrow to the heart. However, to really portray Alpha we need to go back to her powerhouse performance as the uncompromising Agent Starling.
The Outsider - Melissa McBride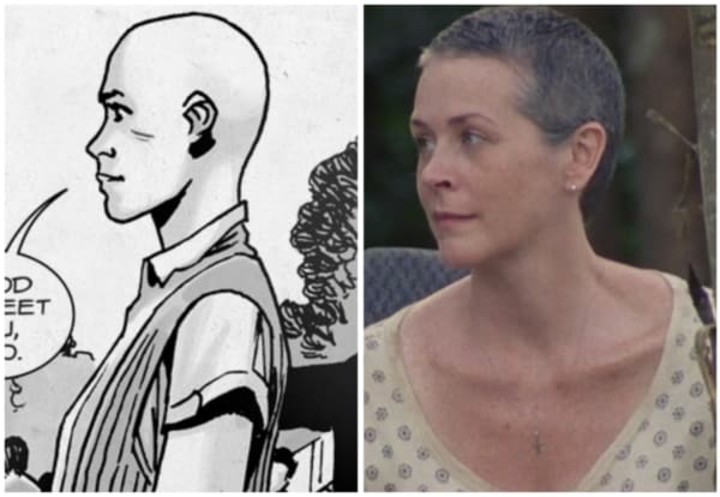 Where you've seen her before: The Walking Dead (duh)
Bear with me on this one — we have already seen that McBride's Carol has bigger balls that the rest of The Walking Dead's characters put together, so just image the WTF moment that Carol Peletier takes on the role of Alpha. We know that the show likes to mashup its character origins — Sophia's early barn dance, or Hershel taking Tyreese's decapitation at the prison — so could the showrunners do the unthinkable and turn Carol from happy homemaker to splinter group leader?
The best thing is, the signs are already there, and Carol's religious happy-camper routine is wearing thin. We haven't seen her do a lot of late, so something big has to be coming for Ms. Peletier. Season 7 Episode 2, "The Well," featured a typically unhinged Carol on the road to recovery; however, did you spot when the walkers swarmed The Kingdom's group? Carol's mind flashed to seeing the undead in their mortal forms. A sign of head trauma, or Alpha's mantra that the dead should reclaim the Earth. Plus, just imagine Melissa McBride rocking the shaved head look again!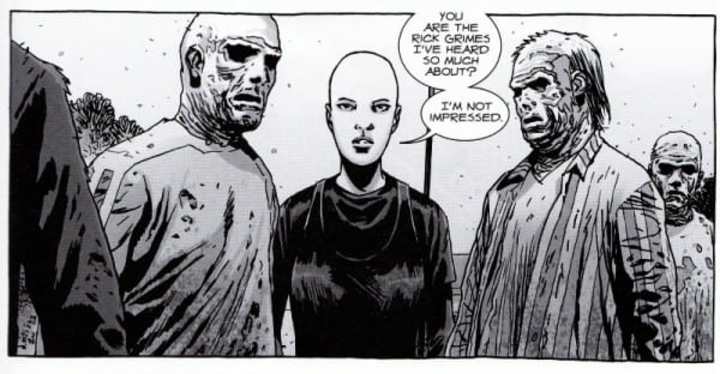 Don't get out your skin-cutting scissors too early though. We have a whole lot of Negan to wade through before The Whisperers can start shouting. Similar to the long break between The Governor and Negan, expect a little respite for Rick and co. That being said, Negan and Alpha share more than a few panels of Robert Kirkman's comic books, so showrunners must at least be thinking how they can bring the antagonist to life. If you think seeing your best buddy's brains become mashed potato is dramatic, you ain't seen nothing yet — the death toll is set to soar and the cast members tumble.