NEW HIGHTOWER CHURCH OF CANTON, GEORGIA, A.K.A. HELLS CHURCH
Haunting in Canton, Georgia?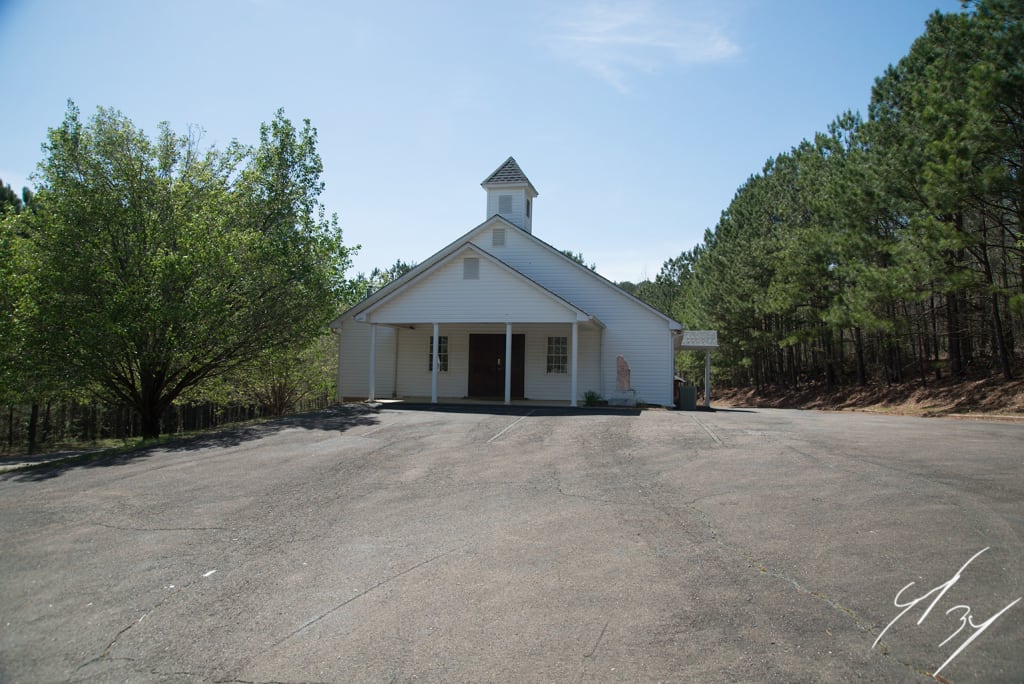 Plenty of rumors have been tossed around about a small, country church located on Shoal Creek Road in Canton, GA.  While its true name is New Hightower Baptist Church, many have dubbed it with a different and more sinister name: Hell's Church.  That name just doesn't seem to fit the white steepled church nestled against vivid blue skies on a sunny spring day, especially after driving up the small, winding back road to it, with the picturesque backdrop of trees, flowers, and rolling hills.  A monument adorns the front entrance with these words: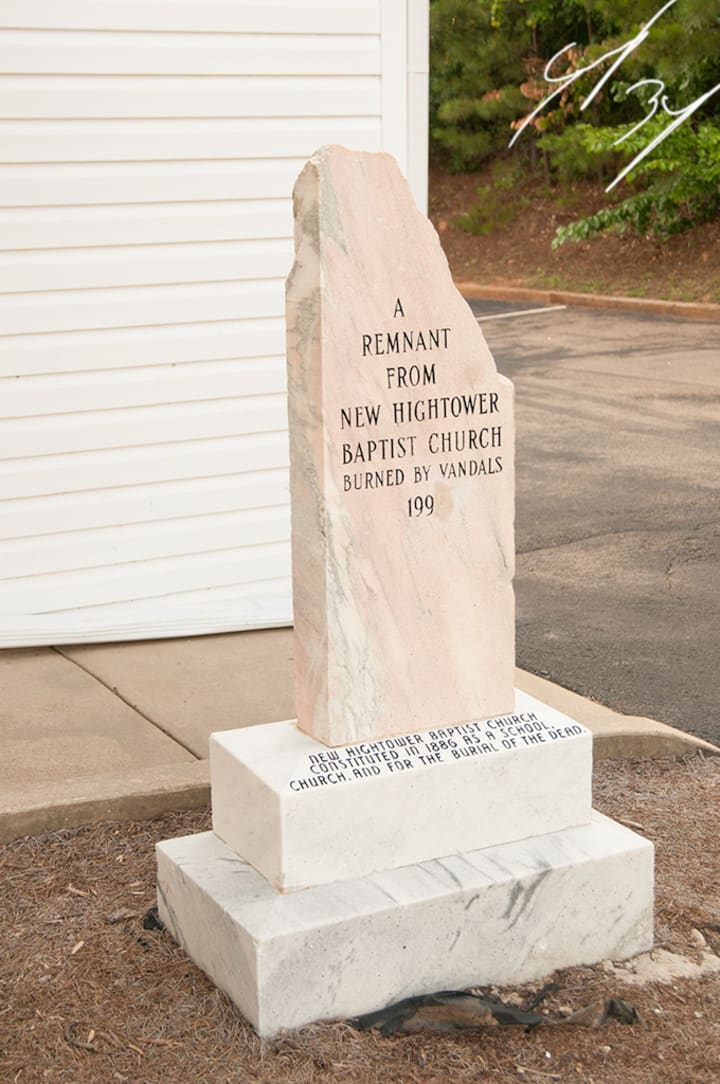 "A Remnant from New Hightower Baptist Church. Burned by Vandals 1990. New Hightower Baptist Church constituted in 1886 as a school, church, and for the burial of the dead."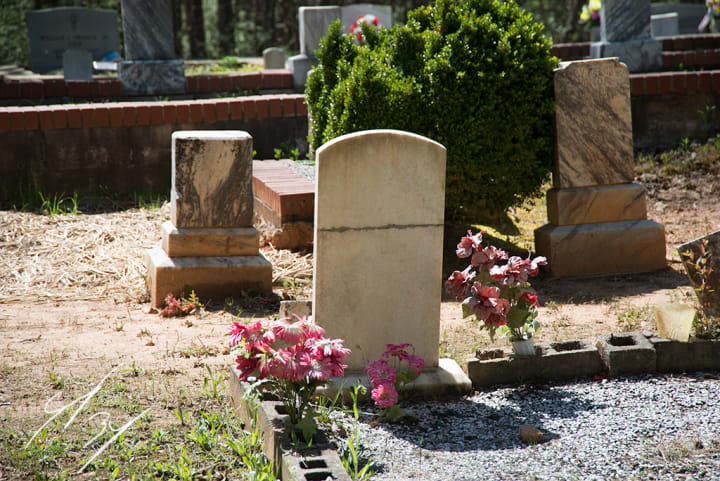 Various rumors have been perpetrated over the years about Satanic rituals taking place at the church.  The body of a boy was supposedly found in the 1980's somewhere on the church grounds as a result of a cult killing, but no proof has been found – although there are claims that articles are supposed to exist with that information.  At times, beer bottles and evidence of activities occurring around the woods and Baptismal Pool.  There was an article written by the AJC about a firebombing performed by Michael Douglas Priest, Jr., in 1990 (article has been archived, but excerpts are below).  Per the article, he and his friends were trying to punish Jack Howard Potts (he kidnapped and killed Michael's father 16 years previous ), plus to strike out at the local Satanists and their site for worship.  Vandalism continued to occur periodically at the church and in the church cemetery up through 2009.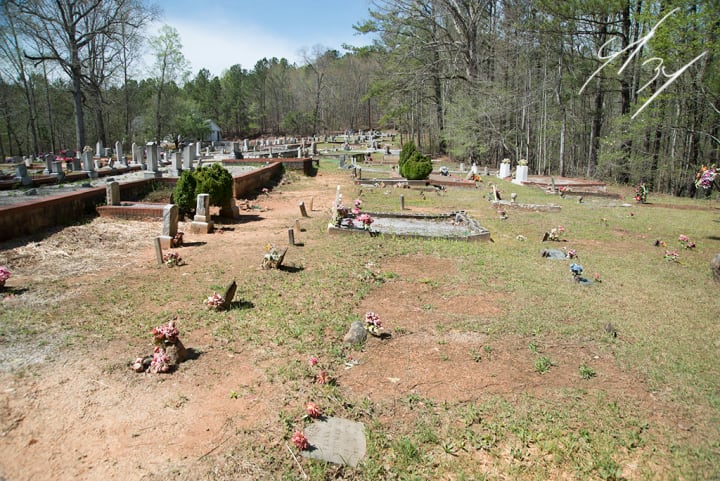 Six teenagers were arrested Thursday in connection with recent vandalism that caused an estimated $100,000 damage to a Cherokee County church that has been the target of teen vandals in the past, authorities said.
New Hightower Baptist Church on Shoal Creek Road in Canton, which is reputed by some to be a "haunted church," was vandalized on March 27 and again on April 3, Cherokee sheriff's Major Ron Hunton said Friday.
"The offenders damaged some 40 tombstones and burglarized the church," Hunton said.
He said the suspects burned church hymnals inside the building and damaged the air duct system of the church.
Michael Douglas Priest Jr., 18, claimed he was trying to avenge his father's murder by burning down the church, and was later sentenced to 90 days in a boot-camp-style prison and 10 years' probation.
Besides the rumors about Satan worship, the church is supposed to also be haunted.  Visitors to the church have said they hear music, which is believed to be organ music being played within the church.  They sometimes see figures and lights moving around in the church and on the grounds, when no one is supposed to be there.  Also, people claim to feel a "negative presence" and to see orbs in pictures taken on the property.  A lot of them believe it centers around a "hanging tree" that sits along the edge of the graveyard, which is said to be where people were hung previously – but no data or accounts exist that gives details about this.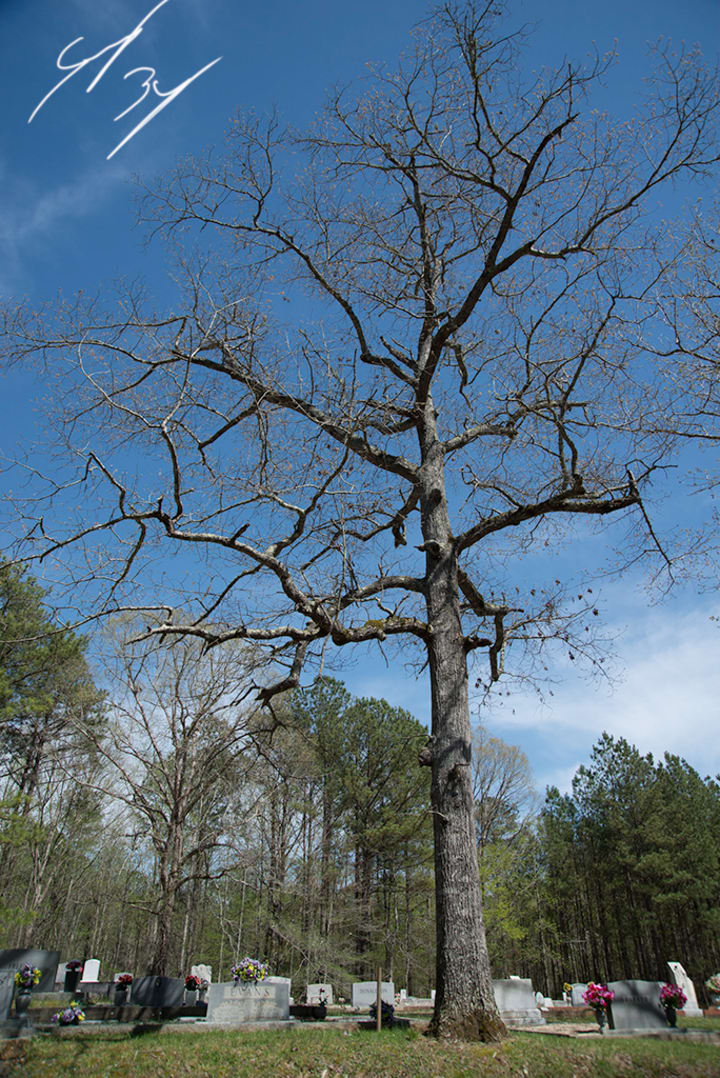 Other stories are out there that debunk the "haunting" rumors.  There are claims that all of these rumors started in the 1970's, when the church became a haven for underage parties.  Teenagers were hanging out and drinking on the grounds, and they started seeing and hearing things.  Their imaginations ran wild after they started hearing music late at night and seeing eyes in the windows.  What they didn't realize was that a homeless man had taken residence in the woods and the church, and he was making the noises to try to scare people off.  Instead of having the intended effect of creating more solitude for himself, the rumors about the church being haunted promoted more visitors.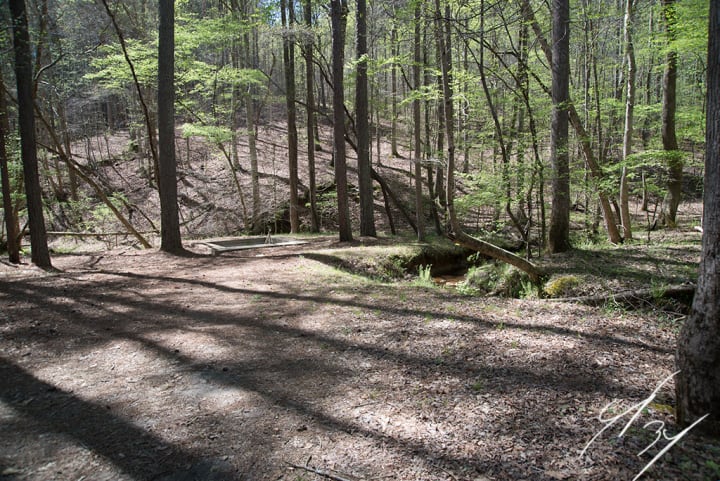 Regardless of the sordid tales about murder, hangings, occult activities, and vandalism, New Hightower Baptist Church is a rare and beautiful gem in a small Georgia town.  There is a calmness and serenity about it, and the area around it has a timelessness associated to it.  Previously, horse drawn buggies carried its members from the church and down the beautiful wooded path to the creek to be baptized.  A new Baptismal Pool has been created in the meantime, but it does not take away from the agelessness and beauty of the meandering creek with the wildflowers perched along its bank.  There doesn't seem to be anything here that lends to true haunting or even nervous tension – other than people telling their tales and exercising their imaginations.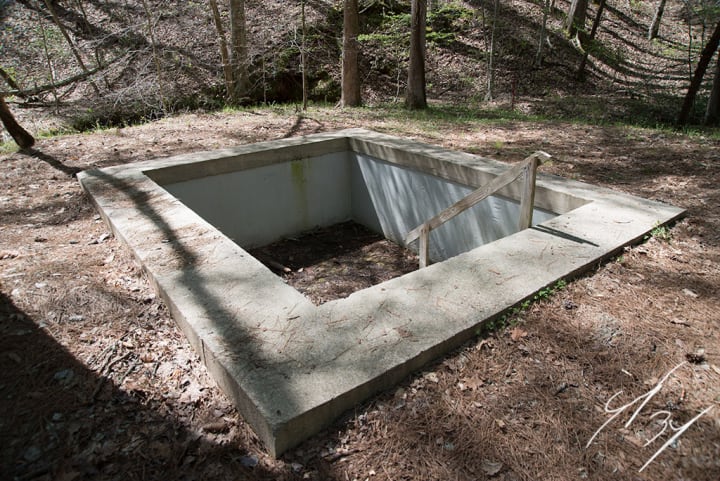 Reader insights
Be the first to share your insights about this piece.
Add your insights