My Unpopular Opinion about "Them"
*Disclaimer: This show is on Amazon Prime, I highly recommend watching it. If you are a horror/ thriller fan then this show is for you.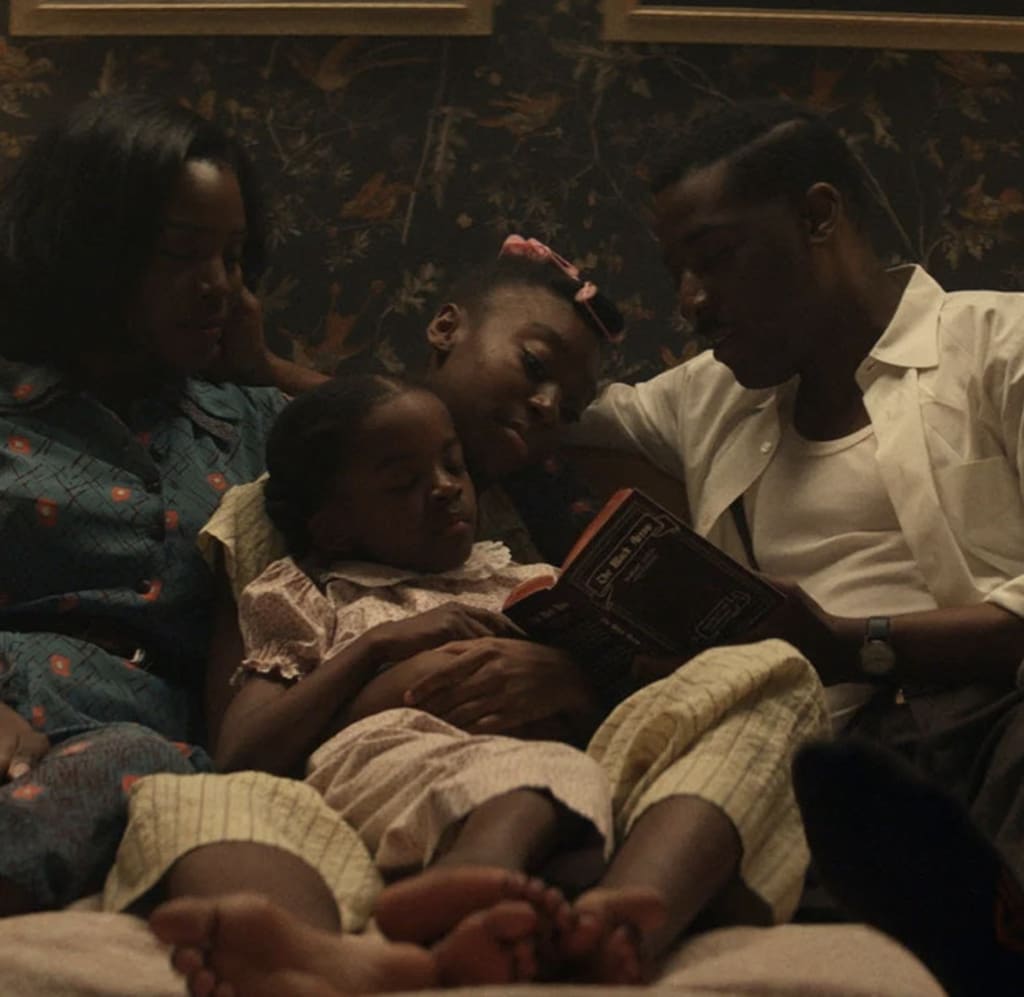 I have never watched a show that made me feel so many emotions at once. This story inspired me as an aspiring film writer. "THEM" showed me another side of America. The writers and producers of the show brought to light excruciating perspectives. I can honestly say this is one of my top favorites.
Mind you, I am a Bisexual Black Woman, so every episode tore at my heart and forced me to evaluate a sick reality.
I ENJOYED EVERY SECOND.
But, I can partially see why an overwhelming number of people despise the show.
I can acknowledge that not one episode was easy to watch.
In the black community, we are well aware that we are mainly depicted in slave movies and situations involving gangs or poverty. It's getting VERY played out. A lot of us film lovers are enjoying this excellent era where we are portrayed as superheroes, detectives, and more. I can acknowledge that things are changing for the good, so far. I love these shows as well but there was something about THEM. That I fell in love with.
It's the realness, It's the way it makes me feel angry like no other, but I cannot stop watching. It's bittersweet. It's horrific torture that needs to be exposed. Like when we see the realities of how we get out meat. We need this trauma in our face. We need to be made uncomfortable. I'm not sure about you guys, but when I watch something I want to feel it.
Now, If you haven't already I know you want to watch the show! Here are a few tips! Be sure to like, please tip, DM me and let me know your thoughts on THEM.
My Tips For Watching THEM
1.Understand the background.
Within this phenomenal story, a black family moves to Compton in hopes of escaping cruel Jim Crow South, only to endure blatant racism, inequality, and an overwhelming amount of internal trauma. We witness a plethora of perspectives from a child to a teenager to a black man and woman. Be aware that this is a horror/thriller with a deeper meaning.
2.Watch the movie with a friend especially if you love to talk!
This show is filled with conversation discussers. I am the type of person to pause shows and talk. Take time to share your thoughts because it is not good for anyone to hold that much in and you will have a lot to say. Talking didn't make it all the way easier but it helped. Also if you are jumpy like me it helps to have a friend.
I was lucky to have my amazing woke Boyfriend there with me the whole time. As a Black Man, he struggled. We are still learning about the tragedies that our ancestors had to suffer through. We will always be learning new truths because the education system failed us and did not truly disclose our past. I'm still not sure whether that was intentional or not, I'm assuming so.
3.Don't watch all episodes at once.
When I say each episode tears at your heart and may ignite a fire in you, I mean it sincerely. Maybe watch an episode or two and then give it a day. These scenes are tough and we are forced to adjust to the life we have so Black people take a break. Remind yourself of the beauty of life and don't hold that mess in. Let it go, yes it hurts I know! I wanted to cry more times than I could count but I promise it's worth it!
Know that this is a horror/thriller film with a deeper meaning.
My all-time favorite thing about thrillers is the twists. There is something about deeper meanings in tv series that gets me thinking and I love to think. You'll question what's real and if there is a deeper meaning to things or if simply people suck.
As much as I love this show, It may make you cry so have a laugh or two. Cuddle on the couch with your favorite person and your favorite food. Be thankful for where you are today and enjoy the show!
Please like, share, and drop a tip! Feel free to DM me with your thoughts on THEM.