Movie Review: 'I Blame Society'
Subversive pseudo-documentary, I Blame Society is darkly hilarious.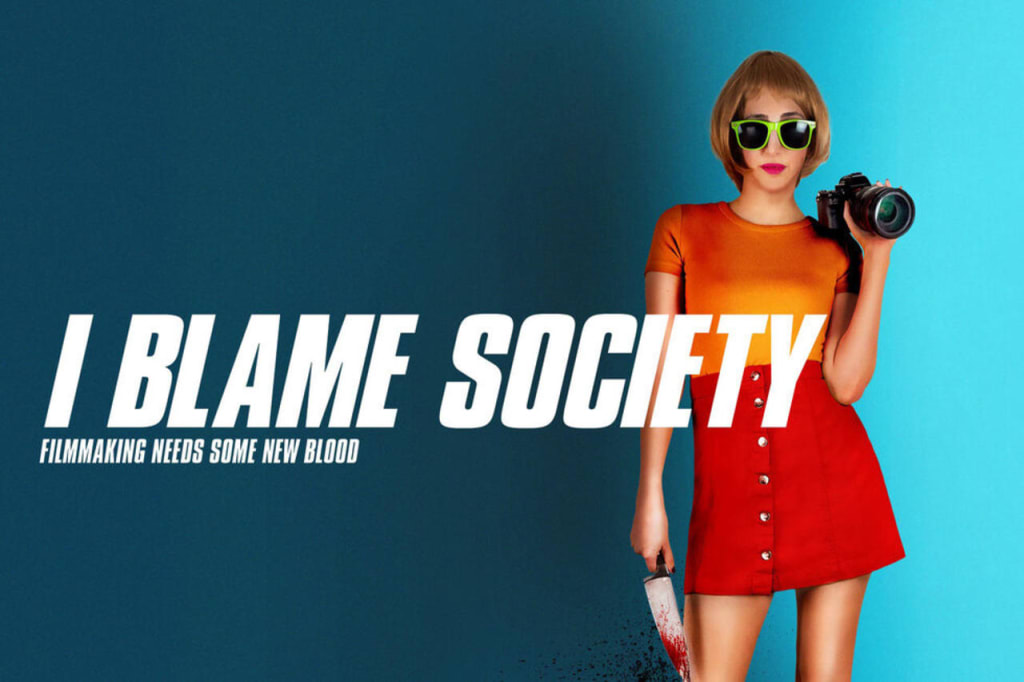 I Blame Society is an absolute, start to finish, blast. This insanely dark comedy about a documentary filmmaker plumbing the depths of her psychosis is a thrill ride of rising stakes and rising insanity. Written and directed by Gillian Horvat, I Blame Society is bold, unique and shockingly original. Imagine the movie May but made by a female Christopher Guest character and you have a sense of what I Blame Society is like.
Gillian Horvat stars in I Blame Society as documentary filmmaker Gillian Horvat. Three years ago, as our story begins, Gillian received a compliment from some friends who stated that with her meticulous nature and single minded focus, she'd make a good murderer. Obviously, this wasn't really a compliment but Gillian is just deluded enough to take it that way and it sets her on a path to exploring whether she could plan the perfect murder as a documentary project.
Her perfect murder documentary project gets sidelined after a falling out with her friend Chase, played by Chase Williamson. Gillian wants to make Chase's girlfriend, whom she calls Stalin (Alexia Rasmussen), the subject of her perfect 'hypothetical' murder, something Chase is not comfortable with. When she angrily calls on him to break up with 'Stalin' he leaves and the two don't talk for the next three years.
Three years later and a struggling Gillian, desperately seeking inspiration for a breakthrough feature, returns to her perfect murder documentary idea. This comes over the objections of her new boyfriend, Keith, played by Keith Poulson. He thinks the idea is super-creepy. Plus, Gillian's weird obsession with Stalin three years later is deeply concerning. Nevertheless, with her career stalled and producers offering her little more than grunt work, she decides to move ahead.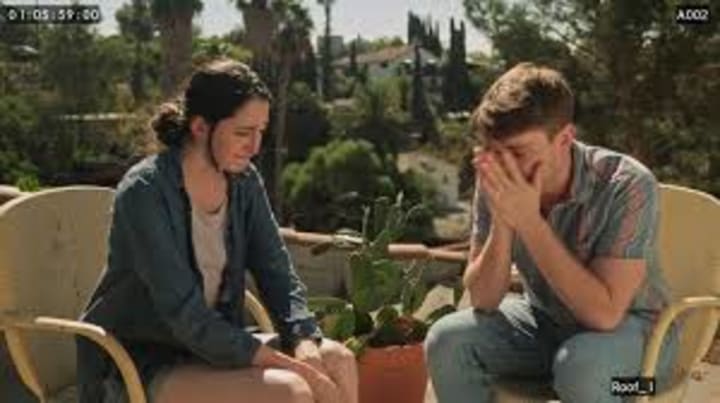 Up first is determining her level of actual criminal acuity. Gillian starts small with shoplifting but when it proves to be too easy she just returns what she stole and moves on. Up next is breaking and entering and here is where the story and the consistently upping odds begins. Gillian does her very first B & E and finds she is a natural at not getting caught. The stakes rise further when she breaks into the home of a model while the model is asleep.
Gillian's delight at her growing criminal abilities is a wonderfully bizarre enthusiasm. Gillian Horvat, the character, is what you might get if you crossed a Kristen Schaal character with Ted Bundy, a cold blooded but quirky killer whose knack for criminal behavior has a childlike glee that is darkly hilarious and deeply disturbing.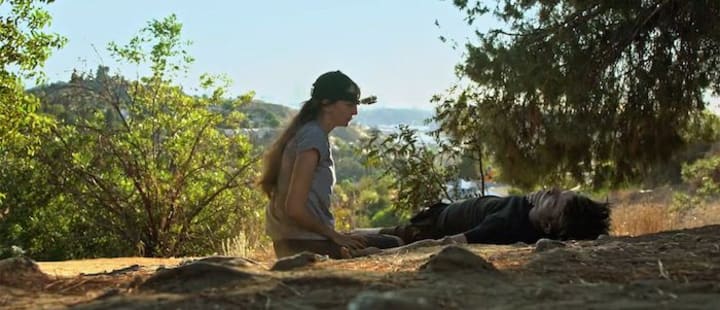 The way Horvat leans into her ever curdling morality while maintaining a chipper attitude is the kind of weird kink that I find strangely appealing. I love the incongruity of a hipster nerd-girl slowly finding her confidence as she delves deeper into an escalating moral abyss. It's reminiscent of a great pop song about a vengeful ex dreaming of the suffering of the lover that jilted them while delivering a banger of a backing track.
And, when that giddy thrill of the forbidden fully becomes toxic the movie is genuinely creepy and the voyeurism feels as ugly and nasty as it really would. It's a really clever trick to create a comic character and slowly reveal the toxic core of the character and call the audience out for not condemning them sooner. Live vicariously through Gillian and you will pay the price with a stomach churning ending that still has a strong sense of dark comedy.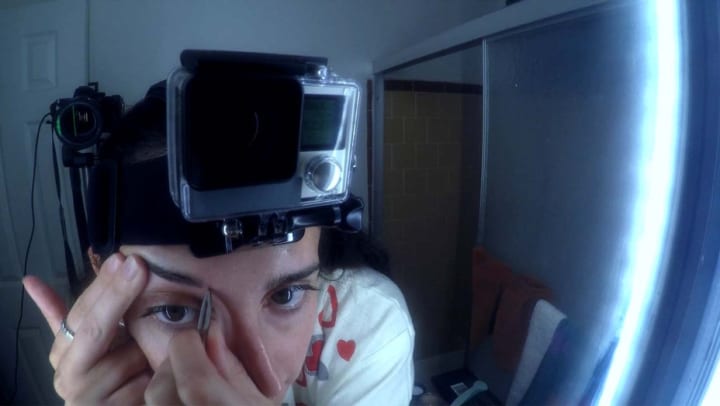 The faux documentary element of I Blame Society adds an extra bit of meta fun to the movie. Everyone in the cast, aside from poor Stalin, uses their real name as their character name. It's a minor touch but a clever and funny inclusion that underlines the dark sense of humor that is the driving force of I Blame Society.
Writer-director and star Gillian Horvat is a welcome and distinct new comic voice. Her humor is dark and weird and yet delivered with the enthusiasm of a mainstream comedy. The mix should not work and yet it does, Horvat is so confidently in control of the strange tone of I Blame Society that her that you can't help but buy in to the incongruous flights of black comedy crossed with the pluck of a sitcom heroine.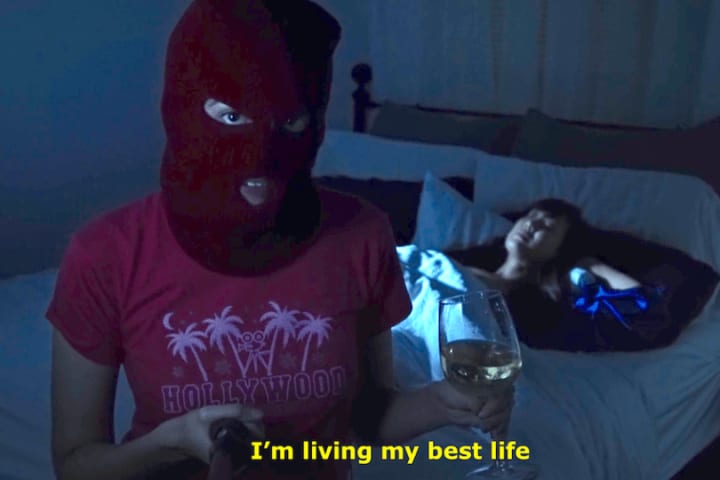 I Blame Society will be available for streaming rental on January 8th, 2021.
About the Creator
Hello, my name is Sean Patrick He/Him, and I am a film critic and podcast host for Everyone's a Critic Movie Review Podcast. I am a voting member of the Broadcast Film Critics Association, the group behind the annual Critics Choice Awards.
Reader insights
Be the first to share your insights about this piece.
Add your insights