Lupita Nyong'o Has to Survive Zombies, Children, and Children Who Are Zombies in 'Little Monsters'
This undead flick is a horror-comedy that promises to have plenty of blood, gore, and jokes!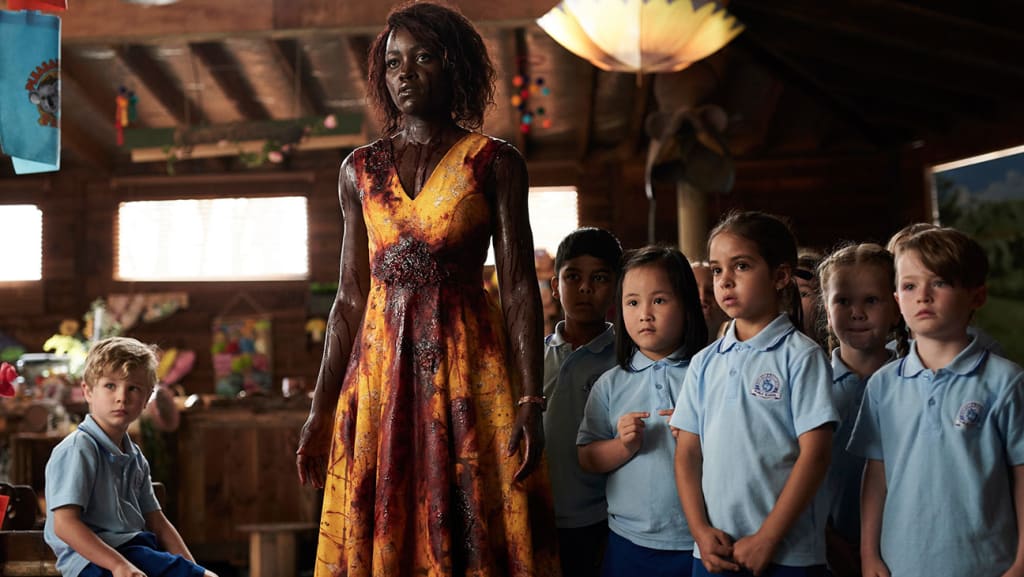 Zombies are the best. Love them or hate them; they continue to be a hot commodity in the entertainment industry. From comic books to TV shows to mobile games to the big screen, like all the stories they occupy, they are everywhere. And while some would argue that the genre is getting stale and mundane, mediocre carbon copies continue to be churned out year after year; I feel that this claim is not quite accurate. A good chunk of titles released about cannibal corpses are easily dismissed, but to say that nobody is trying anything new in the world of reanimated cadavers entertainment is unbelievably incorrect. Films like The Girl with All The Gifts and TV shows like iZombie are great examples of unique takes on the idea of the dead coming back to life. And those are not the only ones, even films that are hits at Sundance and SXSW are breeding new life into the undead genre. If you haven't yet, you absolutely need to check out the trailer for the Australian horror-comedy Little Monsters.
This delightful take on the zombie genre follows Dave, who is played by actor Alexander England. Following a rough break up, Dave crashes at his sister's place and ends up being the chaperone on his nephew's class field trip. On this unappealing endeavor, Dave looks to impress his nephew's hot teacher Miss Caroline, who is brilliantly portrayed by Academy Award-winner Lupita Nyong'o. They arrive at their farm destination to be greeted by the popular television personality Teddy McGiggle, played by Josh Gad. But all of a sudden things take a turn for the worse when the adults realize they are in the middle of a zombie invasion. This outbreak occurred because of, yup you guessed it, an experiment gone wrong at a nearby military base. Now, Dave, Caroline, and Teddy must keep these children alive and make sure they don't realize the nightmare they are in.
But the one thing for me that makes this film really worth seeing is Nyong'o. She is really having her moment in the spotlight. Her career has been skyrocketing recently, and she shows little to no signs of slowing down. The actress, who took home the Oscar for her flawless performance in 12 Years a Slave, made a huge splash in the Marvel mega surprise blockbuster Black Panther as Nakia, a special agent for the secret country of Wakanda, who could handle herself alongside the likes of the titular hero, despite her character having no powers. Impressive much! She took down some serious evildoers and showcased her uncanny action movie skills. Then she jumped over to the horror game and scared the hell out of audiences with her character Red in Jordan Peele's Us. And now seeing her flex that comedic muscles hard in Little Monster only confirms that she is one of the best out there right now. If there is one reason and one reason alone to see this film, it is absolutely all about Lupita. She's beautiful, funny, and doing her best to make the kids believe that the zombie outbreak is just a form of tag. She does look good covered in the jam that she warns her students not to taste. Man, this one's going to be good!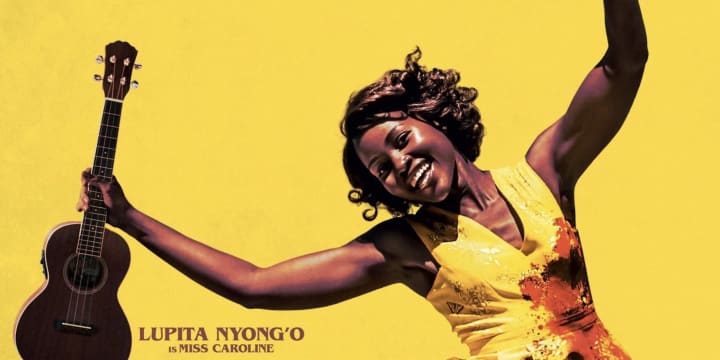 Now the thing to keep in mind is that in no way shape or form is Little Monsters going to be considered a groundbreaking piece of independent cinema, not at all. But it is, however, a film that moviegoers should get excited about and will become a beloved classic in its own way. It feels like Edgar Wright's Shaun of the Dead meets Weekend at Bernie's. That is one awesome combination right there. The premise is wonderful and unique. The hilarious lengths Caroline and company will go to keep the students in the dark will certainly make this a memorable affair worth revisiting. Even though the story seems raucously funny, it seems underneath there is a bit more substance and quality than one would come to expect from such a film. But thanks to some great performances and a fun premise, Little Monsters will undoubtedly be a great night at the movies for both hardcore and casual zombie fans alike. Director, Abe Forsythe, has put together a solid zombie comedy motion picture. His motivations and execution for the excellent zombie comedy are just more factors in an already long list of reasons to check this one out when it inevitably becomes available.
"The whole point of making this movie was to capture the very pure age of a child before the horrors of the world start infecting our outlook. I wanted to preserve who these kids really were. So the hidden thing that I'm most proud of is… you can not see any of this madness in the finished film. All the great unfiltered innocence of these kids has made it up on screen."—Abe Forsythe
After I saw this trailer, I was hooked. I am really pumped to see this one and not just because I am a huge zombie fan. I love comedy, and I love flesh-eating cannibal corpses, but I also love it when we get to see a different side of a familiar story. Thankfully Little Monsters offers up all three on a gory platter. Plus some of the actors involved are just dynamite. Josh Gad seems right at home in this role, and his shenanigans will more than likely be a side-splitting affair. And anything with Lupita Nyong'o usually becomes a classic in my book. Unfortunately, it may be a bit before myself, or my fellow citizens can witness all its glory, as there is no word on a US release date. The film was picked up by Neon, the distributor responsible for releasing films like Revenge, I, Tonya, Assassination Nation, and Vox Lux, who partnered with Hulu. They made the acquisition at Sundance where the film resonated well with audiences. Little Monsters will release in UK and Irish cinemas where it will undoubtedly resonate well their audiences on November 15th. Everyone should keep their fingers crossed for US release to be announced very soon or at least before the real zombie apocalypse goes down.
Reader insights
Be the first to share your insights about this piece.
Add your insights