Love Cheesy Horror Movies? Then Check Out 1988's 'Ghosthouse' for a Dose of Nostalgia...
'Ghosthouse' is a cheesy and forgotten cult movie that borrowed credibility from 'Evil Dead' and 'Evil Dead 2.'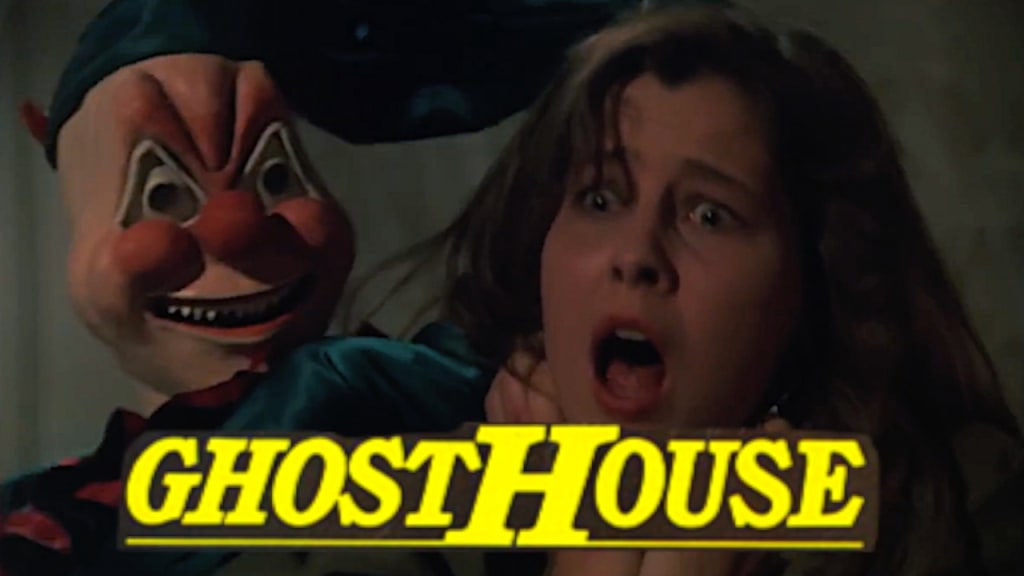 Remember the good old days when you used to stroll down to the video rental store and spend hours perusing the shelves looking for the right movie to take home that night?. I miss those times of 'discovering' new horror movies this way, today it's all pages and pages of descriptions plastered across Netflix or some such streaming site. More convenient sure but some of the magic has been lost forever...
All those colorful video sleeves with scenes usually collated from the movie and displayed for your judgement. So many great sleeve art comes to mind, like the beautiful back and fronts for Evil Dead 1 and 2 which made me yearn to rent them (I was under 18 and had to get my older sister to help me).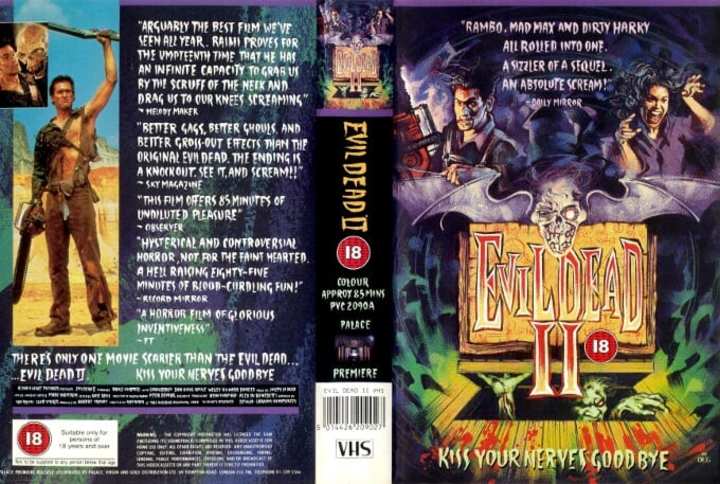 Often sleeve art was extremely misleading meaning bad movies looked amazing and would often lead to very angry customers. That's something that still happens today, movies get re-named and packaged in a way to almost 'trick' the average consumer.
Ghosthouse
Which leads me to today's pick, 1988's Ghosthouse. A very cheesy and forgotten cult movie that actually "borrowed" credibility from Evil Dead and Evil Dead 2. How? well in Italy the titles were released as La Casa 1 and 2, so naturally the producers changed it from Ghosthouse to La Casa 3 and fans of those movies flocked to see it making it a financial success. Not sure they'd getaway with that sort of thing today...then again how many Paranormal Incident films came out alongside the official Paranormal Activity ones?.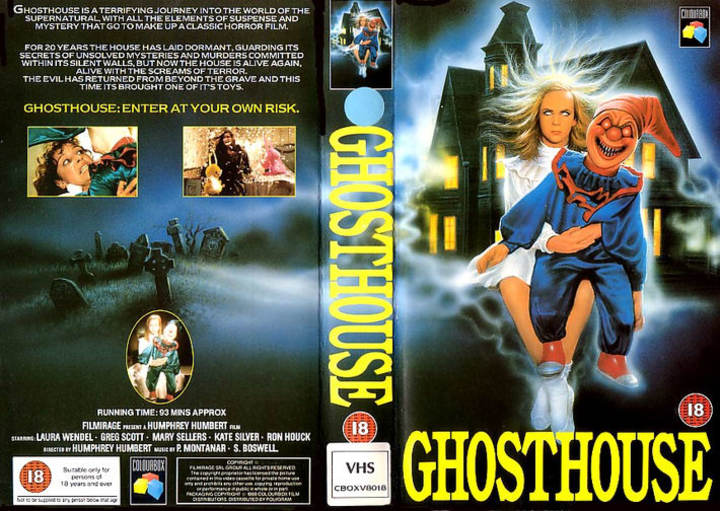 The Plot
Visions of a deceased girl and her doll bring doom to the visitors of a deserted house.
The movie is a bizarre cult classic that gets stranger as the run-time continues, most likely in an effort by the producers to throw everything, including the kitchen sink, at the screen. It would take me a life time to describe quite precisely what is happening in a scene by scene breakdown but this is a film that doesn't benefit from a lot of thought. Here's my video review with a healthy splattering of clips to show you what your missing...
Do you agree?
I think you'll agree I enjoy "bad" movies quite a lot and find their low budgets and strange plot points intriguing. These crazy Italian made productions from the 70's and 80's really have something special trapped (like a clown doll) in each and every frame. They'll never be necessarily "good" but that's ok, I believe the word cult was always going to apply to this particular style of film anyway.
So 4 Reasons to check out Ghosthouse
The Scary Clown Doll
Funny Dialogue! (not quite on par with Troll 2 but still bad)
Silly Nursery Ryhme thing(?)
Unusual direction.....can't state that enough, it's VERY unusual
Hope you enjoyed this venture into the past, i'll be back with more B-Movies in the VERY near future. If you can't wait be sure to check out my YouTube Channel for more, or Subscribe and never miss another.
movie review