Let's Get Shopping
Grab the family and come down to Orsk, the forever furniture store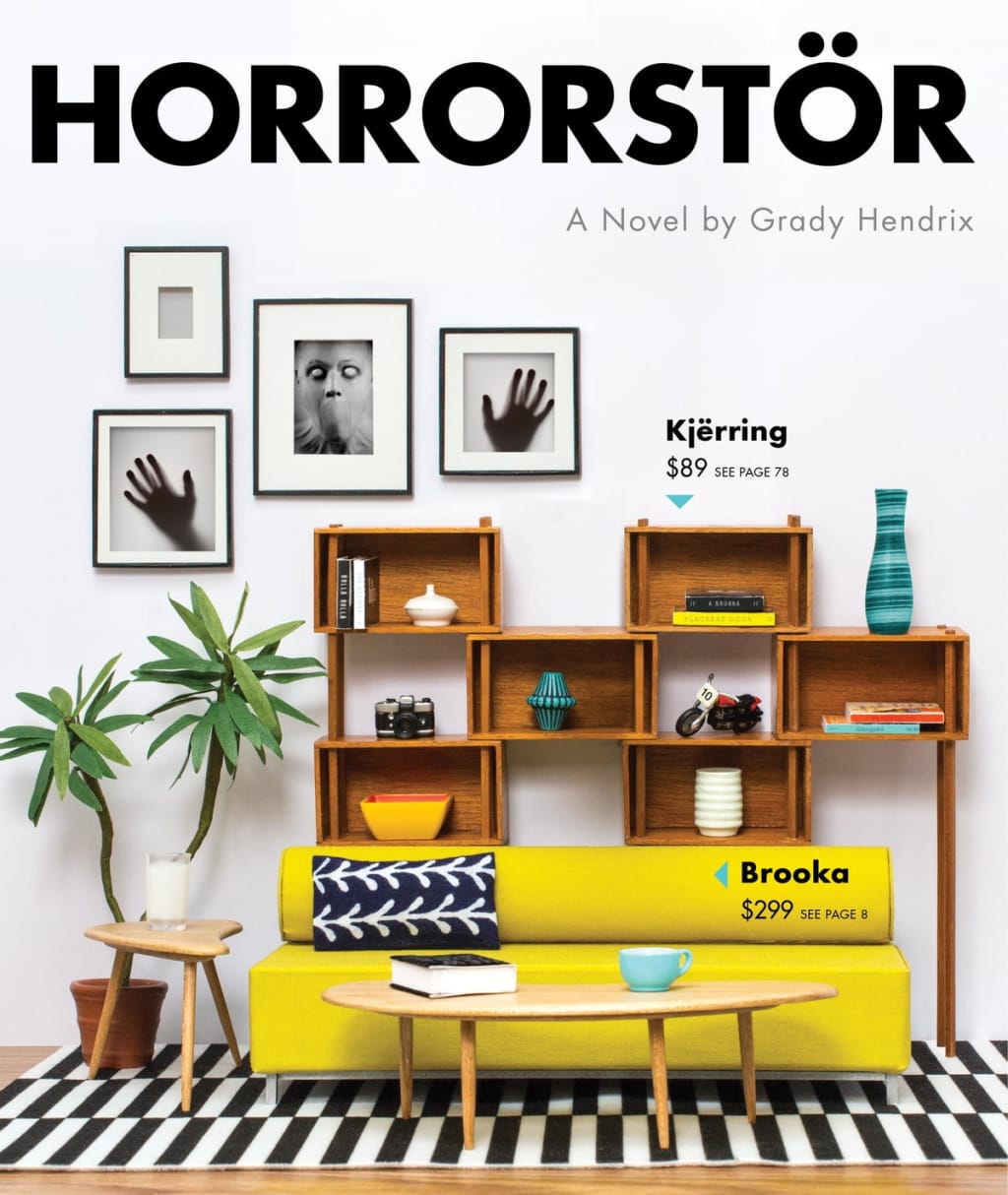 To be honest, I am still processing this novel. This was, without a doubt, unlike anything that I have ever read before. When I saw this laying on the counter of the kitchenette at work, I thought that it was some sort of catalog for furniture, but it turned out to be a novel so unique that I couldn't put it down. The layout, the images, and the overall flow of this novel make the reading experience something quirky and different compared to the countless other novels on the market.
"Horrorstör" by Grady Hendrix features the furniture superstore Orsk (think along the lines of a knockoff Ikea), a place where you can find everything you need to make your house the home of your dreams. Orsk provides unparalleled customer support and a shopping experience unlike any other. Designed by shopping psychologists, the layout and flow of Orsk is designed to maximize the shopping experience and allow you to get lost in the immersive displays of bedrooms, bathrooms, storage solutions, and more.
For Amy, a store employee, Orsk has become another monotonous grind required to keep her finances afloat. After years of giving up on herself and working low wage jobs, Amy views Orsk as a way to attempt to get herself out of the hole. Despite the immaculate layout and impeccable design, things at Orsk have taken a turn. With mysterious smells, mechanical malfunctions, and unexplainable stains appearing on furniture displays, it seems as if something is afoot to tarnish the perfection that Orsk relies on.
Basil, a senior manager at Orsk, recruits Amy and Ruth Anne, the store's lovable grandmother-like employee, to hide in the store overnight to see if they can catch the culprit behind the recent string of vandalisms. While waiting in the employee break room long into the night, it becomes clear that the bright and welcoming displays of Orsk are much more sinister when cloaked in darkness and shadow. Upon a floor patrol, Amy and Ruth Anne bump into Matt and Trinity, two other store employees who have snuck in to capture footage of what they believe is a supernatural haunting to create a demo reel for the ghost hunting show they want to start broadcasting. As the group sets out cameras to capture the vandal (or ghost), things inside Orsk take a dire turn.
Built on the grounds of a torturous penitentiary, the souls of those who were trapped inside have been haunting Orsk and slowly breaking down the barrier between our world and their horrific hellscape. As Orsk morphs into a haunted house of hidden traps, secret passageways, and countless tormented spirits, Amy and the rest of the team come face to face with their own personal demons…and some real ones.
What I loved about this novel was the way that Hendrix was able to create something new around every corner; there are twists and turns galore as the characters grapple with the hopelessness of their fates. The products designed and printed in the actual layout of the novel evolved to match the narrative, and I thought that was a unique touch that highlighted how all-encompassing this reading experience was. Who knew that something as mundane as a furniture store could leave you with so many spine chilling questions about your own intrinsic motivations?
I would highly recommend this book to anyone looking for something different. There was plenty of action, adventure, suspense, and reflection, but there were also horrific and supernatural elements that blended it all together. Definitely a unique read!
4 out of 5 stars
Reader insights
Be the first to share your insights about this piece.
Add your insights