Killer Casting: Should Connie Britton Return To 'American Horror Story'?
American Horror Story's cast members of old and new are set to return. One question on everyone's lips, though, is "where is Connie Britton?"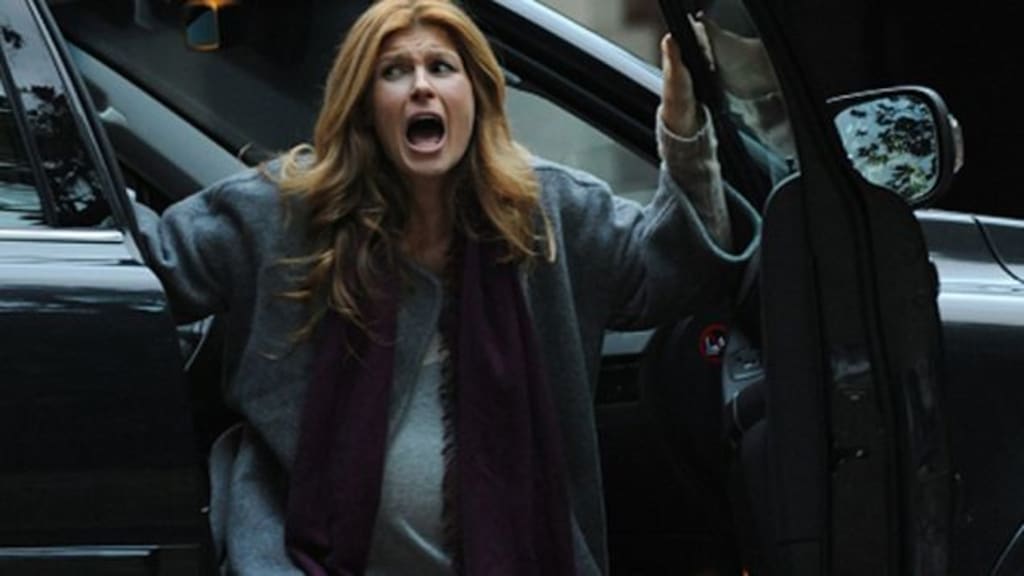 Cue spooky scratching sounds and "starring Sarah Paulson"- American Horror Story is coming back! There is certainly a buzz around Ryan Murphy's horror anthology series ahead of its sixth season later this year. Cast members of old and new are set to return — Lady Gaga is back for more Emmy Awards and there's even talk of Bradley Cooper joining the crew. One question on everyone's lips, though, is "where is Connie Britton?" The fiery redhead played matriarch Vivien Harmon on the first series, Murder House, but there has been no sign of the AHS alumni on the show since.
If you need a refresher on Britton in action, look no further. Relive the creep from Season 1 and maybe revisit the show (now on Netflix):
There are relatively few of the (ever-growing) cast that only stay for a single season, and it wasn't like the actress or show parted on bad terms. Britton's partner in Murder House was the tormented Dr. Ben Harmon, and despite Dylan McDermott saying he was done with the show, he later returned as Bloody Face Jr. in the climax of Season 2. Britton has always expressed an interest to return, so let's strike while the iron is hot.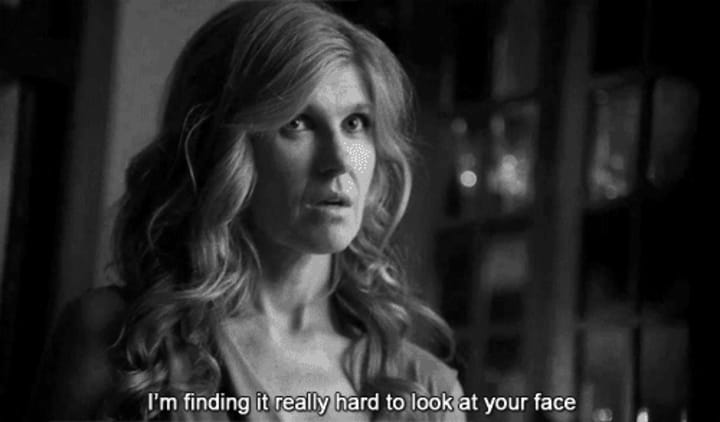 Timing is key.
Why should Connie Britton return though? Well, country music singalong Nashville has just been cancelled after four seasons, so the actress has some free time on her hands. In the television cull this year, Britton's role as Rayna Jaymes bit the dust and her IMDb lists no upcoming projects. Before Horror Story, she was known for Friday Night Lights, Spin City and 24, as well as recently starring in the superb The People v. O.J. Simpson: American Crime Story. I will admit that before Murder House, I was unfamiliar with Connie Britton, but if she did return for the sixth season, it would be one hell of a casting score. Sure, we all love the new additions (Gaga, duh!), but there is something satisfying when Murphy gets to snag one of the old gang back for one more season. She could even bring Nashville's Hayden Panettiere along too.
Connie wants in!
Also she has said she wants to do it! Last year, the actress appeared on a Television Academy panel for the women of American Horror Story, where she was asked if she would like to return:
Of course I would...I would love to come back, but scheduling is tricky.
She certainly seemed to enjoy her time on the show:
The thing that [co-creator Ryan Murphy] said to me was, 'You can take my word for it that you will not be doing anything that you've been doing for the last five years on this show'. And that appealed to me a lot.
Rewatching the first seasons of the show, there is a raw essence to it. Not that I don't love watching the evolution of Evan Peters's characters each season, but for me his role as the disturbed Tate Langdon is his best. Who could forget Zachary Quinto and Teddy Sears as the squabbling gays, Christine Estabrook returning to her Martha Huber days as the nosey realtor and Jessica Lange's AHS debut. Then we have Britton herself, the fearsome but tender lead of the Harmon family. For twelve episodes she held the family together, arguably as the lead actress. Bear in mind this was a time before Jessica Lange ruled the AHS roost. Britton must have done something right, because playing Vivien Harmon won her an Emmy nomination, so why not give it a go again?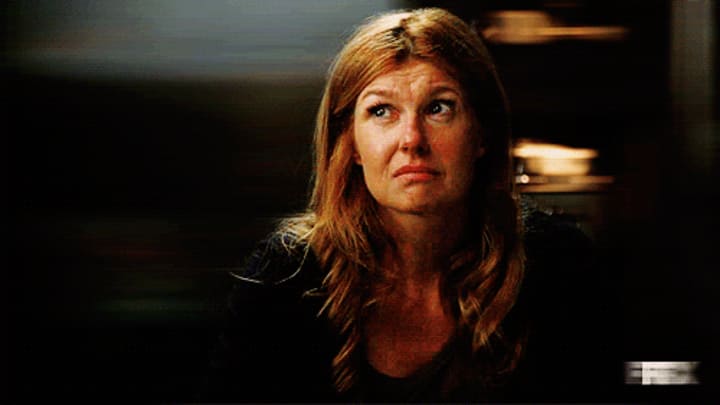 Face the music.
To be honest, I think she should just return for the amount of memeable faces she pulls. Seriously though, putting all our cards on the table, it is highly likely that this will be the year for Connie to return. The scheduling problems she referred to last year were dependent on Nashville's renewal, so let's get out the buckets of fake blood, we are flying the flag for Britton.
tv review
About the author
Tom is a Manchester-based writer with square eyes and the love of a good pun. Raised on a diet of Jurassic Park, this '90s boy has VHS flowing in his blood. No topic is too big for this freelancer by day, crime-fighting vigilante by night.
Reader insights
Be the first to share your insights about this piece.
Add your insights