ICYMI Challenge
Three Underrated TV Shows
What I think about underrated TV shows
The Stranger
The Stranger is a thriller TV show on Quibi and it's about a girl(Clare) who is an orbit driver in Los Angeles with her dog(Pebbles) they recently moved there from Kansas. Orbit is kind of like uber and picks up passengers. Clare is working one night and picks up a guy passenger(Carl E.) Unfortunately Clare realizes he's not just an ordinary passenger, and soon realizes she might be in some deep trouble with a stalker. Clare goes to trials and tribulations to prove the truth about Carl E and why he is dangerous. Clare soon realizes Carl E is clever and is watching her every move, but the question is how? I was shocked when I saw the actor(Avan Jogia) play as JJ in this series. This made me want to watch the show even more. I like this TV series because it's really short(9 min per episode) and it shows you the drastic measures people will go through to see you suffer. I would recommend "The Stranger" to anyone who likes intense thrillers, a little romance and drama.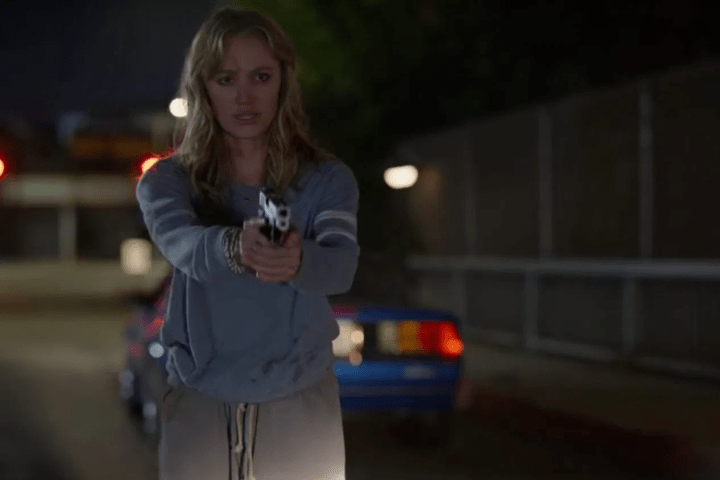 Twisted
When charismatic Danny Desai returns to his hometown after spending five years in juvenile detention, he sees that things are no longer as he remembered them. His mother's socialite status has plummeted due to his incarceration, and his childhood friends Jo and Lacey have grown apart and are at opposite ends of the social spectrum. Lacey is popular and dating the captain of the soccer team, while Jo struggles to put the trauma of the past behind her. Jo wants to give Danny a second chance, but when she asks for answers about the motive behind his crime, he won't -- or can't reveal the information. When a fellow student is found dead in her home, the town spins into a frenzy of suspicion and mystery with Danny as prime suspect. Everyone thinks Danny Desai is the culprit because of his past and he remains the "sociopath." Jo and Lacey must decide if their childhood friend is guilty or just a victim being persecuted for his twisted secrets. I would recommend twisted if you like teen drama, mystery and thriller. However I wouldn't recommend it if you don't like cliff hangers.This show can be found on Hulu, Freeform channel and Amazon Prime.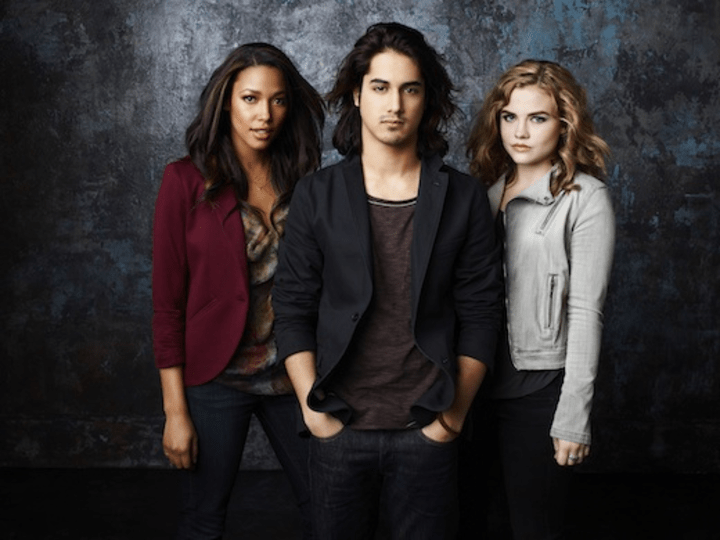 Former best friends team up when they find themselves tagged in an online video showcasing a murder. Rowan, Elisha and Hailey who are from different social groups come together to stop these threats, but realize it's not going to be that easy when there's more than one person.This show had me hooked from the get go, not because it was particularly suspenseful (which it did get later on), but because the characters are so very believable. They actually behave like teenagers from the start, instead of being high school stereotypes. I really like how it shows you the danger of social media and how scary it really is. I love all three main characters, and how they are taken seriously and don't act overly stupid. I also liked how Katelyn Nacon, Timothy Granaderos and Noah Centineo were all in this small series. I can't stress this enough having actors that you know all in a tv series can make you want to watch even more, These are the kind of characters I've always wished for in teenage drama. I hope it'll set a trend. A pity the episodes are so short though. I would recommend it to anybody who likes teenage drama, mystery and thriller. This show can be found on Hulu or Amazon Prime.