Horror Review: The Perfection
Caution: Spoilers ahead!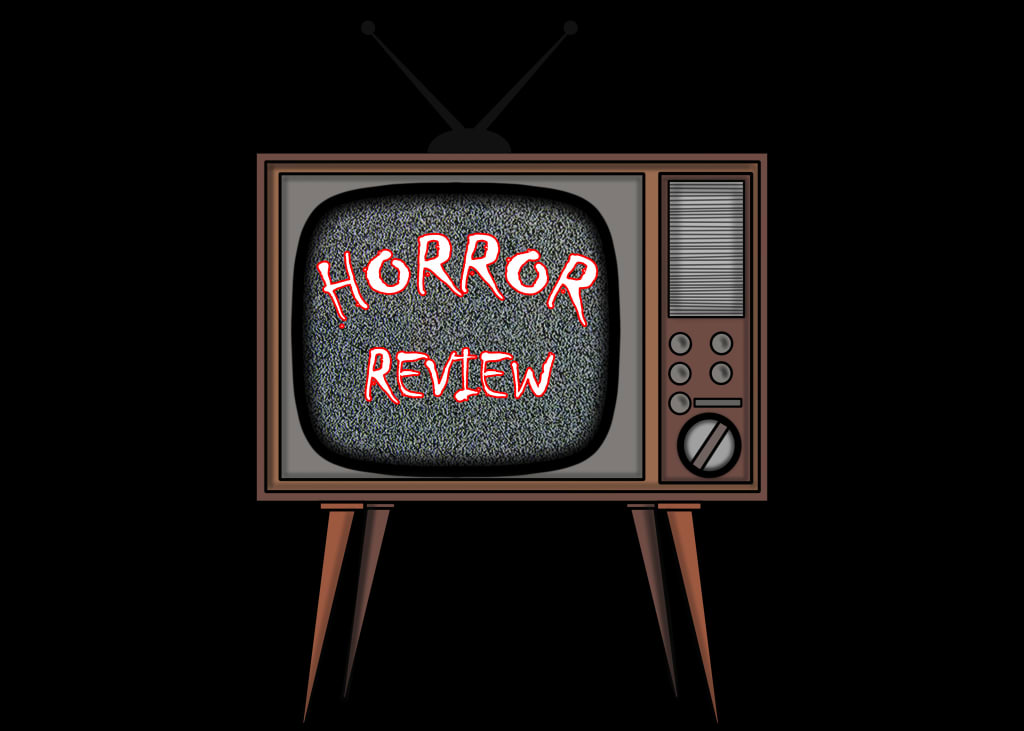 The Perfection was released in 2018 from director Richard Shepard. The story follows a former musical prodigy called Charlotte who was forced to leave her prestige music school to look after her sick mother when she was a young teenager. Years later, after her mother passes away she gets back in touch with the couple that run the establishment for cellists that she had left and she meets their new star, Elizabeth.
The Perfection succeeds in creating tension right from the outset with some quick but disturbing and unexplained visuals and it doesn't waste time in diving into the story. When Elizabeth and Charlotte meet, the audience instantly wonders which one is going to do the dirty on the other until it quickly becomes apparent that there is a sexual attraction between the two. They waste no time in getting drunk and bedding each other in what is one of the more beautiful sex scenes that has appeared in a horror movie.
The next morning, the two girls embark on a rough and tumble trip together when strange things start happening to Elizabeth. What first seems to be a bad hangover then descends into insanity with the musician vomiting bugs and scratching at her skin because she sees them crawling inside her. Not to worry, Charlotte is on hand with a meat cleaver ready for the sick girl to chop her hand off. At this point in the movie when the viewer is suitably wondering what the hell is going on and the movie rewinds to reveal the details unfolding up to that moment that show Charlotte has spiked Lizzie with hallucinogenic drugs and egged on her descent into insanity. Her cruel plot was driven by jealousy, or so you might think.
Fast forward three weeks and Lizzie is back at Bachoff music institute for gifted cellists minus her hand. After she reveals what Charlotte had done to her, she gets politely kicked out of the house because she cannot play any longer. This prompts her to get revenge on Charlotte, whom she kidnaps and brings back to Bachoff.
When Charlotte is confronted by her old teacher she reveals in another twist that she didn't influence Lizzie to chop her arm off through jealousy but instead she was trying to save her from the abuse that happens at Bachoff. It is revealed that the girls there are subject to sordid rape from the trusted professionals as a punishment when they do not achieve 'The Perfection' when performing.
Charlotte's legs are chained in place as she is forced to play a song on her cello for the elitist owners and tutors of the institute and she makes a mistake. Things turn dark and she is about to get punished in the way she had been used to as a child, Lizzie volunteering to go first expressing that she would violate her with the her stump.
Just as things are about to get really uncomfortable, the two men accompanying Lizzie choke and fall to the ground as though they have been poisoned and the two girls share a passionate kiss. At this point, mirroring earlier in the film, the story rewinds to reveal that after Lizzie chopped her hand off in Asia, Charlotte emotionally explained to her that they both had been brainwashed and raped and she would be there for her. When Lizzie later goes to Charlotte's house to kidnap her, they actually devise a plan to take down the abusers at Bachoff and save more girls from their malevolence.
After taking down the female owner with a knife in the back the two girls engage in a brutal and bloody fight with Anton, the owner of the institute and mastermind behind the abuse.
The movie ends with the two girls all dressed up and playing one cello beautifully together, while Anton is their only audience member. In some excellent and unexpected body horror, he is attached to a drip with his eyes and lips sewn shut and his arms and legs removed.
From start to finish The Perfection is a shining example of what a successful horror movie looks like. Not only does it sprinkle tension throughout, but it disturbs with unexpected but tasteful body horror and it achieves two genuinely shocking twists within a run time that most movies struggle to execute one decent plot twist. The movie is littered with unsettling visuals and stunning but ominous music, that all succeeds in promoting the message that this is not your average jump-scary, gore-fest.
The roles were cast impeccably and the story it shot in such a way that you can never relax even when you think you know what's coming, and whatever you think you know is going to happen is wrong. It gets darker and more disturbing as it builds up to a beautiful, victorious and horrifying final scene.
Have you seen The Perfection? What did you think? Let me know @curiouslycreepy on Twitter and @creepyandcurious on Instagram.
Stay creepy and curious, ghouls.
About the Creator
Sharing factual and fictional stories of the horrific, disgusting, macabre and frightfully peculiar. Appealing to the morbid curiosity within us all.
@creepyandcurious - Instagram
@curiouslycreepy - Twitter
Reader insights
Be the first to share your insights about this piece.
Add your insights