Horror Films Everyone Should Watch During October
Happy Halloween!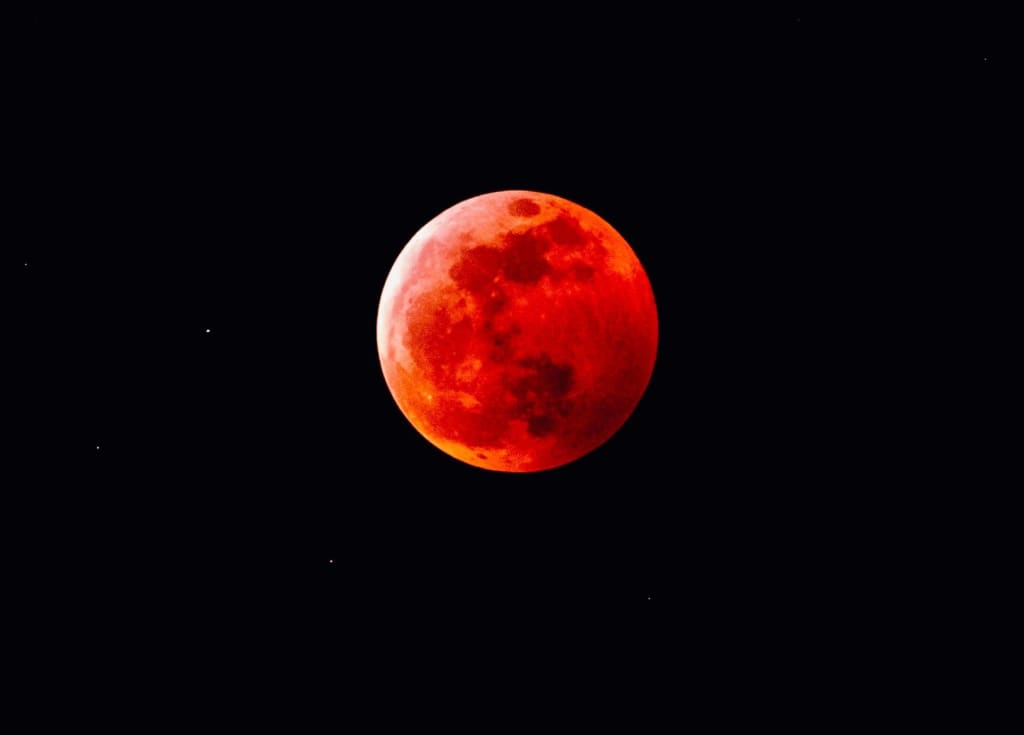 Happy Halloween to all my creepy and crawly lovers!
I personally love Halloween and have always enjoyed the creepy, cold atmosphere of October. Especially when all the good horror movies start coming out. Me being a huge horror movie buff, I always like to keep the classics on deck, so I decided I'd share some of my favorite horror and thriller movies with you lovely people. Hope you enjoy and they give your night that extra creepy touch.
First is one of my all time favorites :
The Blob! (1958)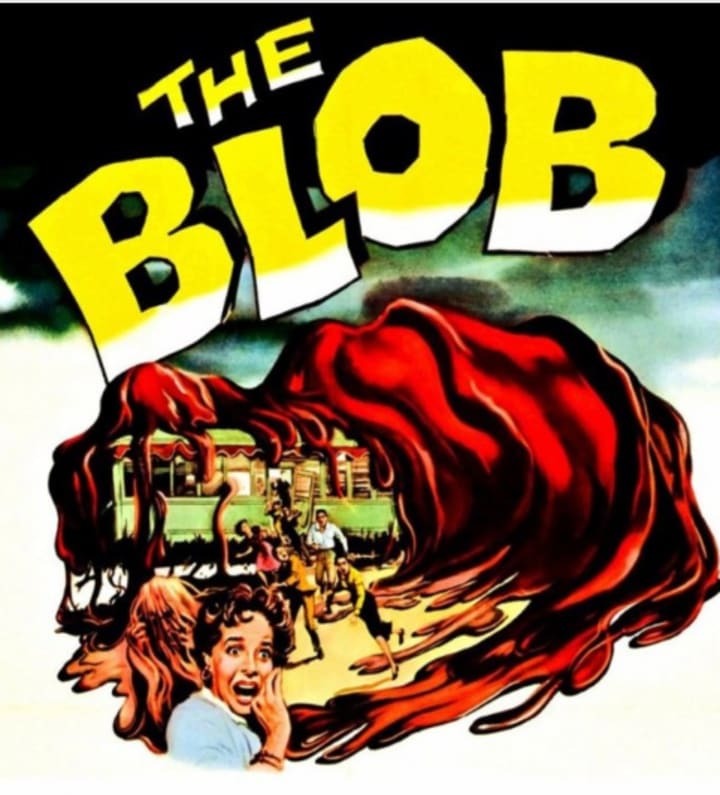 Originally produced in 1958, The Blob is a classic horror film (and one of the first horror films I ever watched) that is just so good. It just has that classic horror movie feel. The movie stars Steve McQueen "The King of Cool" and Aneta Corsaut (Helen Crump from the Andy Griffith Show).it was originally released as a double feature, the second film was called "I Married a Monster From Outer Space".
The movie follow the small town of Phoenixville, PA when a metorite crashes to Earth and a amorphous, corrosive, moving mass oozes out and begins devouring any and everything it comes in contact with. Everytime it consumes something or someone, it grows bigger, faster and redder!
It is such a great watch. It reminds of those classic John Carpenter movies with body horror and Lovecraft with unknown alien beings that are too powerful for humans. Give it a watch if you're into those directors!
Next we go to another classic:
The Evil Dead (1981)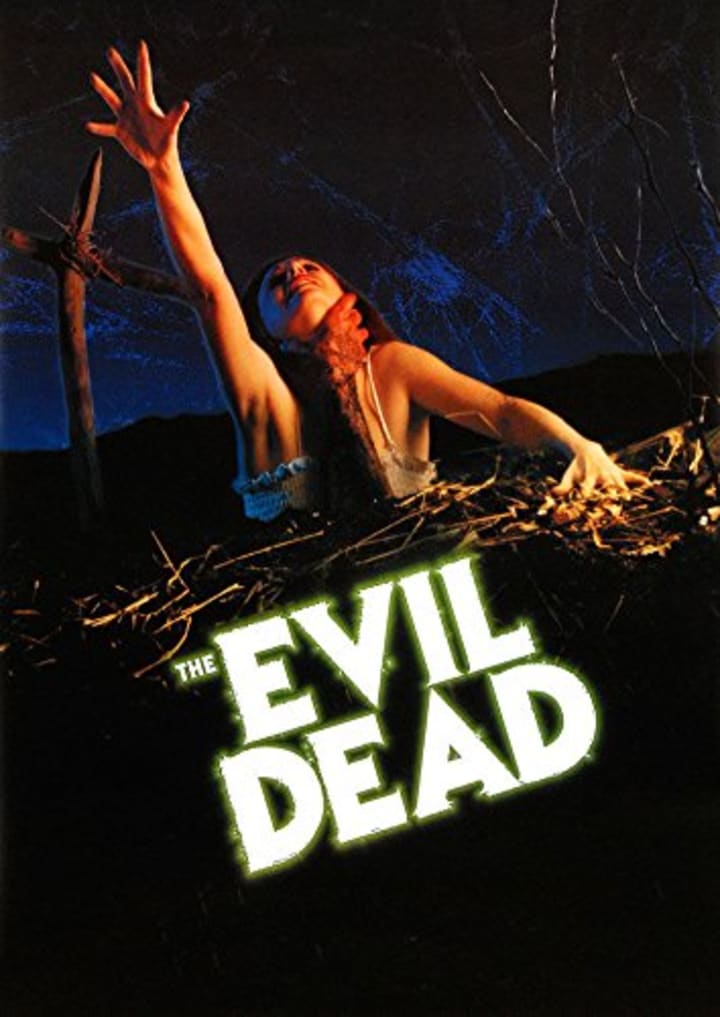 This is another amazing classic that I know everyone already knows, but I had to add it to this list simply because it is THAT GOOD. I love everything about it and it is so perfect for Halloween. As most of you already know, the story follows the main character Ash Williams and his four friends when they decide to go up to a cabin in the woods for a vacation. Things turn sour after they find a strange audio tape that when played literally unleashes hell. All four of Ash's friends get possessed by demons, forcing Ash to fight for his life in the gory chaos.
It's so good. If you like body horror and dated gory special effects and a little comedy, than this is definitely for you.
Scream (1996)
"But wait, there's more!" Scream is one of my all time favorites. Everything from Drew Barrymore being in the first scene and the first to get killed, kickstarting a rollercoaster ride where anybody could be the killer or be killed. At the same time, making fun and paying homage to all the classic slasher films.
The all star cast definitely help make this movie memorable and of course Ghostface is also one of those classic killers that definitely leaves an impression. The way he just seems to pop up everywhere can be so scary, and of course those classic death scenes! This movie is perfect for Halloween and parties. Love it!
Halloween (1978)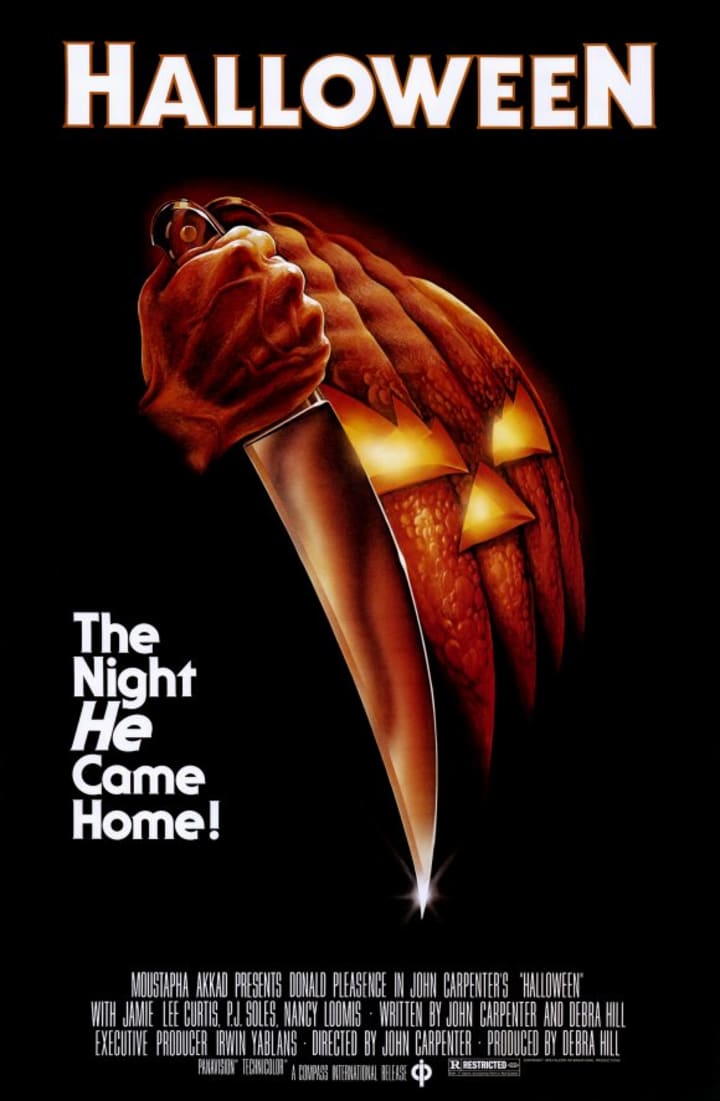 I have probably watched this movie at least 50 times...no lie. It is just that good! There are so many gems, like all the many scenes when Mike Myers is stalking Laurie (that have been turned to various memes). That infamous scene when we see Mike's face for like a brief moment! There are so many so please give this classic a watch. I always like to watch the entire franchise at least once during Halloween, you know in the spirit of the season and all.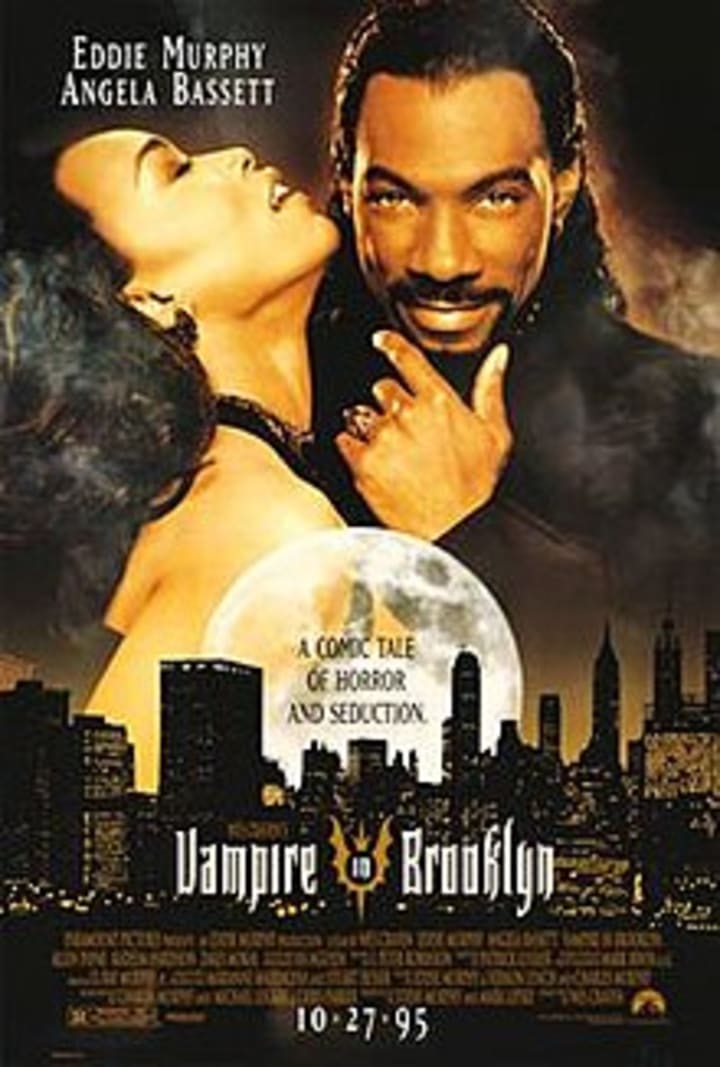 A vampire in Brooklyn, directed by Wes Craven and starring Eddie Murphy and Angela Bassett, is one of those that you don't expect to be as good as it is. I'm not gonna lie, I love Eddie Murphy, but I never thought I would see him in a horror movie. Let me tell you, he does an excellent job playing a centuries old, dark and sexy vampire. He arrives in Brooklyn and brings hell with him as he sets his eyes on the beautiful and strong, Rita Veder.
Give it a watch, this is one of those gems that everyone should see!
The Haunted Mansion (2003)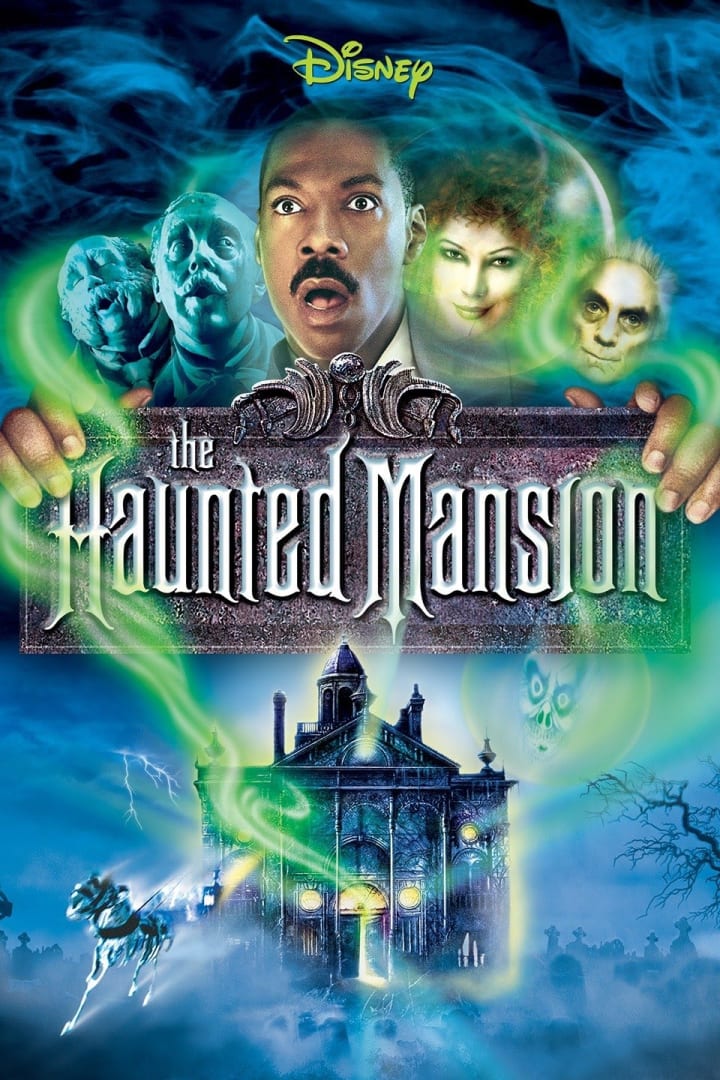 Yepp, its Eddie Murphy again! I know this is a Disney movie, but omg it is so good and creepy. Its also one of those feel good movies with big names like Eddie Murphy and Jennifer Tilly, and Terence Stamp, it makes for a good watch.
A normal, unexpecting family plus a creepy, ghost-infested mansion full of secrets. I love it!
13 Ghosts (2001)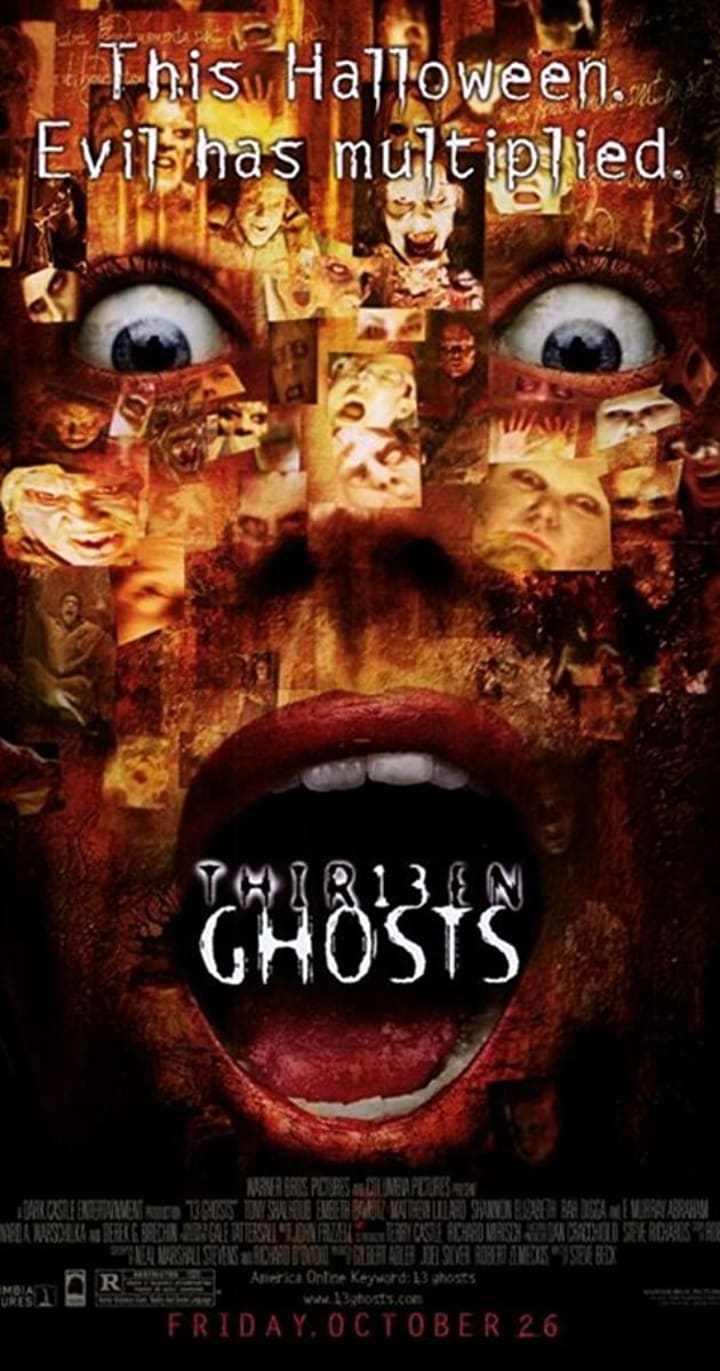 This is the remake of the 1960 film by the same name, however this is the version that I personally prefer. This film is so unique and creepy. It has the vibe of a bad dream that you can't escape from. Especially if you ever dream about being trapped in a creepy giant house with 13 trapped and tormented ghosts that are locked inside with you!
Any Season of "AHS" (2011-present)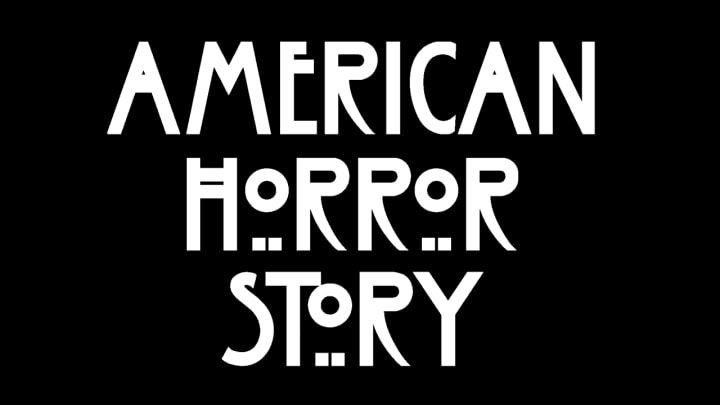 Do I need to say anything more?
American Horror Story has been gracing us with its creepy, scary, and often downright messed up anthology stories since 2011 when it premiered with its first season "Murder House". Ever since then, we have been blessed with stories of the occult, tormented ghosts, serial murders, bayou magic, and the anti-Christ. So literally just pick any one of its 9 seasons and get ready for a hell of a ride.
I hope you all enjoyed my creepy list of movies you have seen or haven't, but either way should watch this Halloween season!
As always, remember to Love and Protect Yourself!
And follow me on Insta @kalasymone
Official blog website: www.kalasymone.com