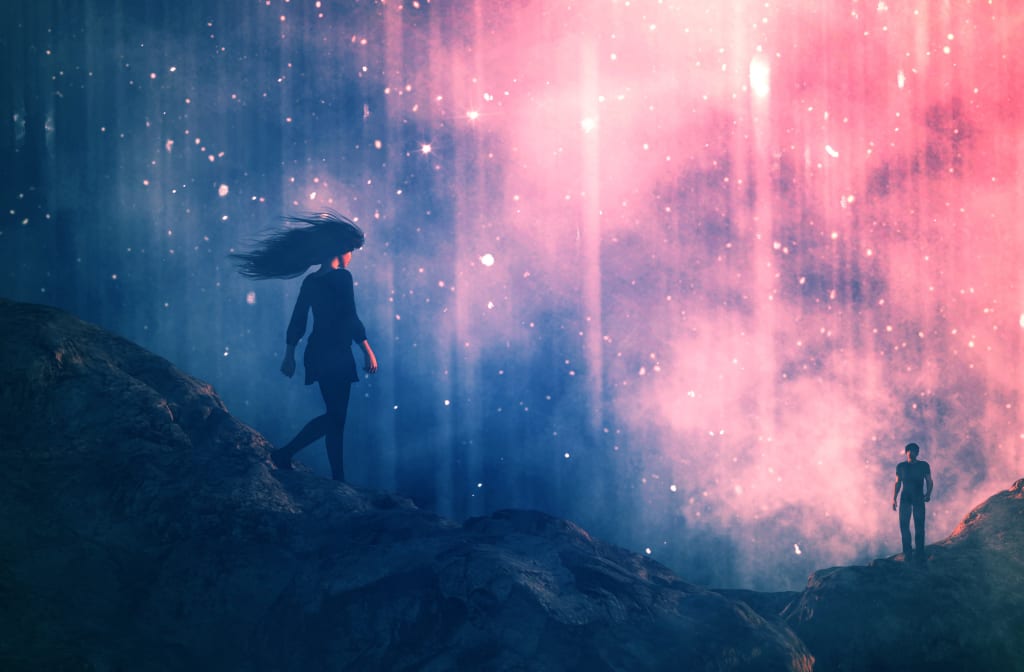 October!! My favourite month..... not because the colours on the leaves change but because I get to escape the cold bitter English weather in exchange for the hot friendly African all-time summer. This October was different... I took my bike out for one last ride through the beautiful golden trees before my flight. As I approached my house, I saw the drone lower a package on my doorstep.
I dismount my bike and pick up the parcel. Just as fast as I picked it up, I dropped it... My husband rushes to the door and pulls me away from the now-opened package. Gripped by fear, I collapse into his arms...
My sister, Ella was born on the 13th of October. Yes, it was a Friday! Oddly enough, good things always happened to me on Friday the 13th of every month. Every October, I made it a priority to be in Kampala for her birthday. 2014 was not going to be any different. I left London for Entebbe, an airport in a small landlocked country in east Africa. My younger and only sister picked me up along with my mother and her partner.
It was an exciting few months! A new Italian outdoor cocktail bar run by an Italian family had popped up in an unusual area. The staff was a blend of African and Italian cultures which typically means everyone spoke with hand signals (Not complicated at all!) Good fun! Here, I met an alluring man. He smiled and offered me a drink
The company was impeccable, most notably, my new friend. Like most Irish, he was charming and charismatic. Paddy was the love of my life, he was annoying but his sense of humour was unmatched. I was half his age and had more power in my little finger than his mother wielded in her entire body. Fierce!
Paddy was offered an amazing job in Mombasa Kenya and I foolishly followed him to a new country. I couldn't speak the language but that didn't stop me from falling in love with the most beautiful place I had been to.
The town is frozen in time. Its pre-colonial buildings hauntingly followed me around every bend. Coconut trees lined the roads almost too perfectly. I hailed a tuk-tuk, a three-wheeled open-air vehicle to the beach. The breathtaking ocean view beckoned me. I ran into the ocean as a small wave ran towards me. As the wave met my feet, the sand beneath my toes gave way sending goosebumps all over my body. I wondered what it was like when the tide was low, I was told you could walk further than a rock could be thrown. I was intrigued.
suddenly, my foot grazed something under the sand. I giggled and smiled when I saw it. It was a beautiful white, blue and purple urchin seashell. My life has never been the same since...
In the meantime, my mother had decided not to speak to me following my holiday with a man she highly disapproved of. That night, I took my new shell to the bedroom, lay it on my bedside table, and drifted off to sleep. I was awoken by whispering next to me. I opened my eyes and beside me was a young blue creature, she had a lamp just as blue hovering next to her. The creature and the lamp suddenly realised they had been spotted. The lamp quickly stopped bobbing up and down and raced to hide behind its owner. The creature now startled raced to a small window at the end of the bedroom and vanished into the dead of the night along with the lamp. I stayed up all night worried this thing would return.
Every night after that, I stayed up reading. Afraid of what might happen and what was out there. Eventually, sleep caught up with me. I fell asleep hugging my boyfriend so tightly in case the creature returned, at the very least, it would have to deal with both of us. I was gently woken up by a cold breath on my face. I could feel the creature hovering over me. Its breath moving towards my ear! I shut my eyes tighter. The creature started whispering into my ear, a language I could not understand or even distinguish as an earthly one. I knew it did not want to hurt me but what did it want? A sudden jolt of electricity hit my face and my boyfriend jolted away from me. I knew this was very real and I was all on my own. I lay still until morning came...
My sister, Ella was the only person I trusted to talk to about what had happened. I reached for my phone and rang her. "Did you take anything from the ocean?" She asked.
"Yes, a beautiful seashell," I responded.
"Take it back!" She retorted.
I stared at the beautiful shell. "If you're doing this, I'll take you back," I warned the shell. Suddenly, I found myself struggling with sleep paralysis. A dark creature walked across the room as all energy was drained from my body, I could not get up. "Paddy, is that you?" I asked in the weakest voice knowing full well he was at work. I passed out again and awoke a few hours later. My whole day was gone without explanation. I looked down at the seashell. As if it knew what my thought was, it rolled off the table and split into the smallest bits. Irreparable. The next day, I returned to London.
Today, I stand over this box staring at the haunting pieces of that broken seashell. Is this an invitation to return to a country, a place I am where my reality was distorted?? How did it find me??
Reader insights
Be the first to share your insights about this piece.
Add your insights