Hell
A One Act Play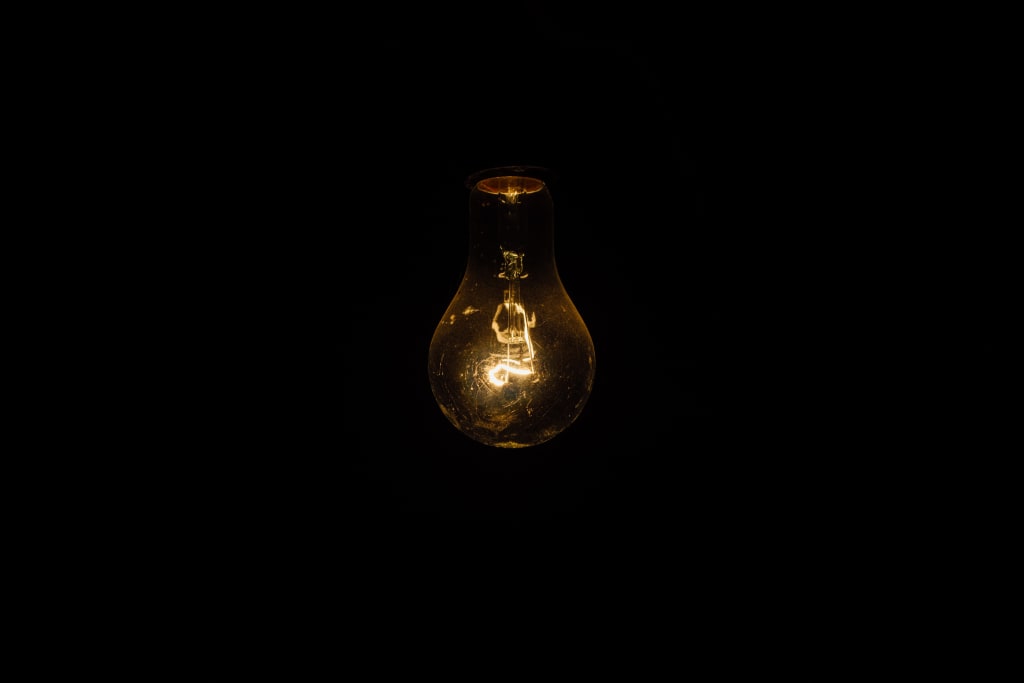 Hell
____
A Play in One Act
by
Leona Ptak
____
Cast of Characters
Garnet Sebastian: A boy in his early 20s.
Starlight Jones: A girl in her late teens.
Xavior: A psychotic man in his late 30s.
____
Scene
A dingy basement beneath a house in a remote forest somewhere in Canada.
____
Time
The present.
____
ACT I
Scene 1
SETTING: We are in a dark, damp basement of a rundown, old house in the middle of a remote forest somewhere in Canada. The room is lit only by a flickering, bare lightbulb hanging from the ceiling. From the dim light, we can see that the room is empty, save for two wooden chairs facing each other, each chair having a person tied to it.
AT RISE: GARNET SEBASTIAN is tied to the chair closest to the wall, unconscious. His wrists are tied to the arms of the chair and his feet to the front legs of the chair. A loud groan emanates from GARNET as he finally begins to regain consciousness.
GARNET
Oh, my head… Where that hell am I?
GARNET (Cont.)
(GARNET looks around him, seeing nothing but darkness and stone, smelling mildew and mold, making him scrunch his nose in disgust. He tries to stand from the chair and suddenly realizes that he is tied down to the chair.)
(slightly panicked)
What the hell?! What is this?!
(GARNET begins to struggle and pull against the ropes with all his might, but they wouldn't give.)
STARLIGHT
(quietly)
Don't bother…
(GARNET jumps lightly, startled, and looks up. He finally sees the other chair in the room, facing him. He also discovers a thin, frail girl bound with the same rope. Even in the darkness, he can see that the girl's eyes were bruised and her wrists were bloody.)
STARLIGHT
I already tried…
GARNET
(hesitantly)
Who are you?
STARLIGHT
My name is Starlight. And you are?
GARNET
My name is Garnet. Where are we?
STARLIGHT
(sighing)
I'm not entirely sure… All I know is that we're in the basement of a shitty house in a forest…
GARNET
How long have you been here?
STARLIGHT
What date is it? Or the last date you remember?
(GARNET thinks for a moment before remembering the date.)
GARNET
That last day I remember was April 8, 2017.
(STARLIGHT looks down at her lap and lets out a sad laugh.)
STARLIGHT
The day he took me was February 2, 2007… I was 8…
(GARNET almost chokes on his saliva at her words. He can't believe that this girl had been held captive for so long.)
GARNER
You've been here for ten years?! What… what does this guy want?
(STARLIGHT looks around in the darkness and sighs again.)
STARLIGHT
You'd think after ten years I would know but… he's never told me what he wants. He only comes down here occasionally to bring just enough food and water to keep me—uh, us I guess now—alive.
(The sudden sound of a large padlock unlocking made GARNET nearly jump out of his skin. He noticed that STARLIGHT didn't even flinch at the noise, and he figured that this would become normal to him as well. He heard heavy footsteps coming down the creaky, wooden stairs and the figure of a man appeared behind STARLIGHT.)
XAVIOR
Ah, I see that you are awake, my boy.
(GARNET gives a disgusted look to the man before letting his eyes flick back to STARLIGHT, seeing that her face was as passive as before.)
GARNET
Why are we here?
(XAVIOR laughs dryly and roughly caresses STARLIGHT's hair.)
XAVIOR
If I haven't told my precious little Star for ten years, why would I tell you on day one?
(GARNET growled at the man and started to struggle against the ropes again, only causing the eerie man to laugh loudly. XAVIOR turned while still laughing, and ascended the stairs, securing the substantial padlock back into place.)
(BLACKOUT)
(END OF SCENE)
____
ACT I
Scene 2
SETTING: The basement.
AT RISE: GARNET and STARLIGHT have been locked in the basement together for what they assume has been six months. STARLIGHT is leaning back in her chair with her head tipped back and eyes closed. GARNET, however, is struggling against his ropes.
STARLIGHT
Why are you struggling again? You know it'll only make your wrists bleed more.
GARNET
(struggling)
Because I don't want to die here. Have you given up on your life already?
(STARLIGHT laughs bitterly but doesn't bother to raise her head.)
STARLIGHT
I gave up on it long ago, Garnet…
(GARNET can't believe the words she had just spoken. His heart aches knowing that this young girl has given up on her own life and won't fight anymore. He sighs as he continues to struggle and gasps as his right arm leaves the armrest.)
GARNET
(quietly)
Star! My right hand, it's free!
(STARLIGHT's head whips to look at her companion, eyes widening when she sees him pulling his right hand from the rope.)
STARLIGHT
How did you do that?!
GARNET
(laughing incredulously)
I don't know! It just suddenly came undone!
(GARNET quickly unties his other hand and his feet. Once he's free, he makes his way around the room, trying to find anything that he could use against XAVIOR. He finds nothing and decides just to use the chair he had been tied to.)
GARNET
Star, I need you to get his attention so that he comes down here. When he gets to the bottom of the stairs, I'm going to hit him with the chair. Can you get his attention?
(STARLIGHT nodded and GARNET swiftly untied her from her chair. He grabbed his chair and positioned himself in the shadow next to the bottom of the stairs. He held the chair tightly, ready to swing it at their captor.)
STARLIGHT
(shouting)
Help! Help, something's wrong!!
(They heard heavy footsteps walk across the floor above them before the padlock dropped to the floor, the basement door opening.)
XAVIOR
What is going on down here?!
(XAVIOR came down the stairs rather quickly, but GARNET was ready for him. As soon as GARNET saw him, he swung the chair as hard as he could, hitting the older man in the head, effectively knocking him unconscious. He dropped the chair and turned towards STARLIGHT.)
GARNET
Star, come on, hurry!
(STARLIGHT tried to stand, but immediately fell, her legs too weak to hold her weight. GARNET ran to her and swept her up into his arms and quickly made his way up the stairs.)
STARLIGHT
Lock the door! Trap him like he trapped us!
(GARNET set STARLIGHT down and quickly secured the large padlock on the door. He searched the house for any kind of weapons and found a few hunting knives and a pistol. He grabbed them and secured them in his pockets and waistband before handing STARLIGHT the pistol. He picked her up again and walked out of the front door to the house.)
STARLIGHT
(in tears)
It's over… It's finally over…
GARNET
(holding back tears)
Not yet. We have to get out of this forest, but we're almost there…
(GARNET carries STARLIGHT through the forest as the sun rises, tears running down both of their faces and hope swelling in their chests.)
BLACKOUT
END SCENE
END ACT
fiction