Hamish Linklater Is The Biggest of Many Reasons to Watch "Midnight Mass"
"Midnight Mass" is the latest viral show to come out on Netflix and while the story and premise are worth a watch alone, the performance of Hamish Linklater is inspiring.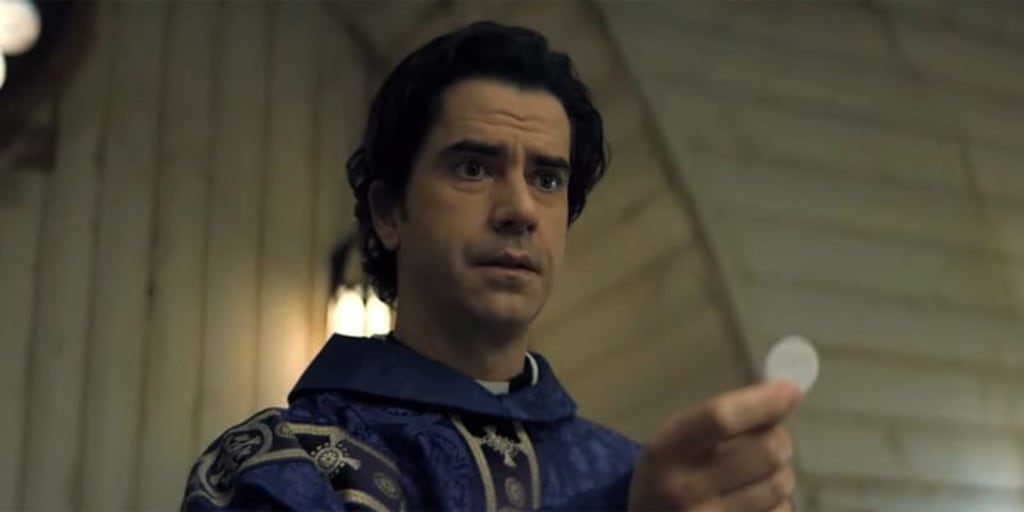 Hamish Linklater in "Midnight Mass" on Netflix
My wife came home from work one day and immediately said we need to watch the new Netflix show "Midnight Mass." Apparently, two of her patients came in and suggested the show talking about the crazy premise and break-neck pace. We turned it on and were hooked automatically.
It wasn't just the story and unique mixture of religion and vampire mythology, but the acting was something that sold the show for me. In particular, the character that I would personally perceive as the main character in Father Paul, played by Hamish Linklater.
As soon as Linklater was on the screen you knew there was something off about him. There was this eerie calmness to the character of Father Paul that helped you know not to trust him, but at the same time, you had this natural urge to listen and believe what he was saying. His screen presence was dominant with any other character he was alongside, and Linklater took control of the scene even in the mildest of scenes.
It's one thing to play a fanatical priest, we've seen it countless times, but it was how well he layered the character that stood out. We knew he was bad news, but there was still something behind that nefarious feeling we kept getting from him. We didn't truly know what that extra layer was until the end of the show, but once he was able to tap into his character's true motivations, it's when his performance was truly realized.
I walked away from the show immensely impressed with his performance and curious about what else he's been in and his upcoming projects. Unfortunately, while he has 44 credits to his name, not many are with him in a lead or major role outside of some one-off TV appearances. He had a main role in the show "Tell Me Your Secrets" which was released earlier this year, but the reviews have been mixed.
I'll still probably check it out, however just to see Linklater's performance. There are only a handful of actors and actresses that motivate me to seek out their works and give them a shot. If he can give a performance in anything that is half of what he gave to Father Paul in "Midnight Mass," then he should be able to make anything at least watchable.
"Midnight Mass" in of itself is good regardless of Linklater's performance. The show really goes after the themes of religion from a supernatural point of view, which isn't new, but Mike Flanagan puts his own unique spin on it. The mix of vampire lore and how religious fanatics can have their decision-making altered was dived into thoroughly and all characters were portrayed wonderfully.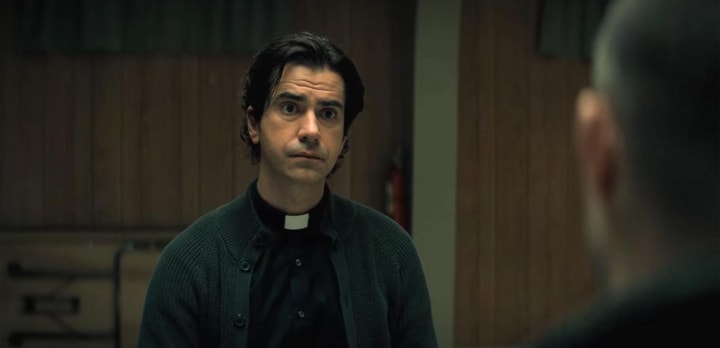 The mystery of the plot is not held close for too long, but even once all the major secrets are spilled out on the screen, it opens up so many more. By that time, you're already confused and intrigued by what exactly the endgame for all the characters really is.
The only gripe I have, and this is bigger spoilers than what's been touched on, so proceed with caution. The vampire itself acts in very odd ways, to the point where its motivations and behavior are confusing. It acts as if it understands the situation in an advanced way, but then turns around and acts on its more animalistic tendencies. So, that part of the plot gets odd at times but doesn't take away from the show as a whole.
My hope is that this performance opens up some more doors for the 45-year old Linklater. I would love to see him as the main character in a "Breaking Bad," "Dexter," or "Preacher" style of show that would allow him to carry his own show for multiple seasons.