Halloween Shopping
Where to Get the Best Products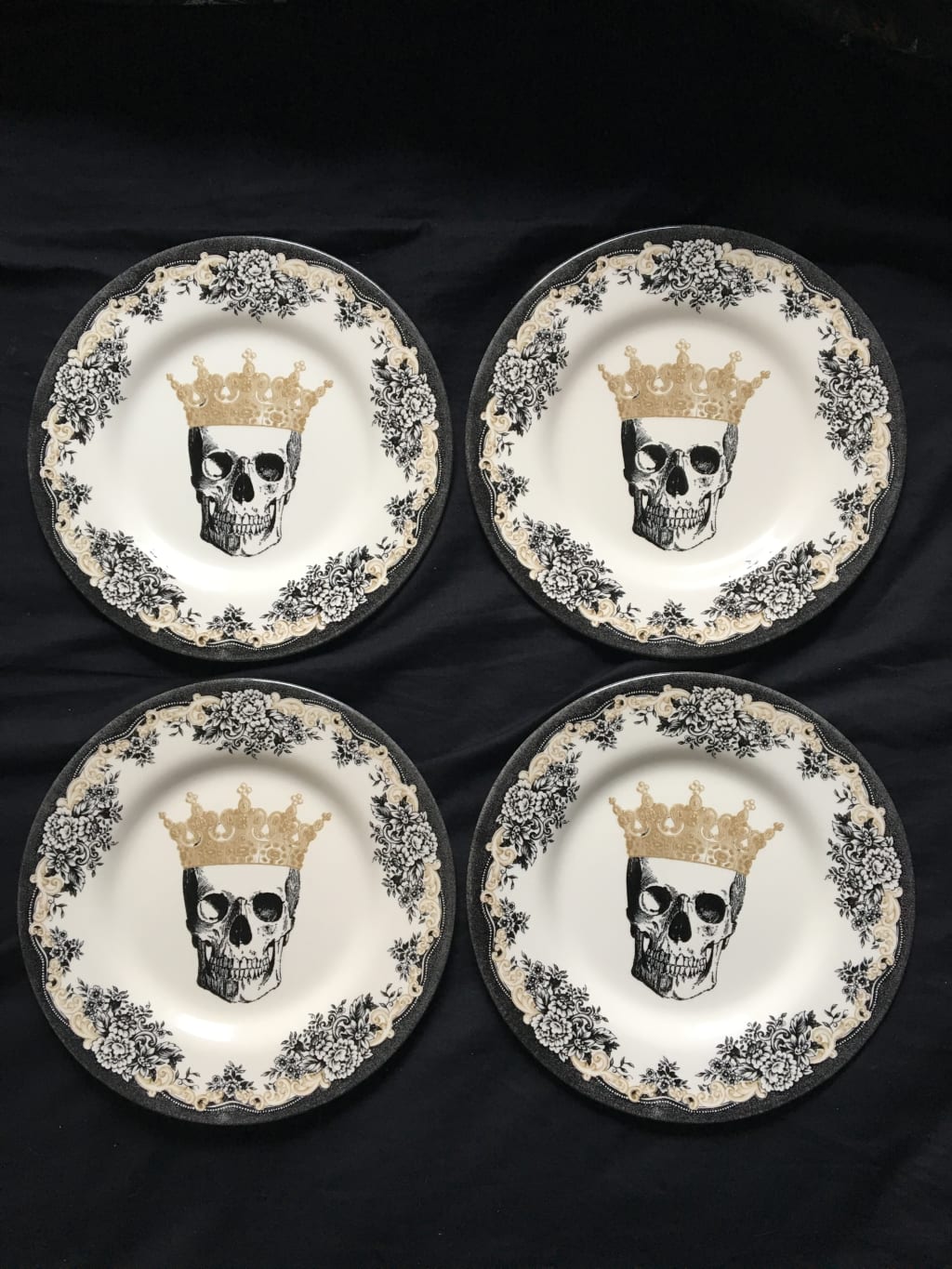 I love Halloween! For me it's more than just once a year. I LIVE for Halloween. However, being in the UK, us Halloween enthusiasts can find it pretty difficult to find good quality & decently priced items especially as we like to keep them out all year round!
In recent years shops have upped their Halloween game slightly but America definitely beat us with their Halloween decorations! Despite this you can still find some good quality items you just have to look hard enough. I've found some amazing products at affordable prices both online and in high street stores.
TK Maxx
Firstly, we start with TK Maxx, each year they keep getting better and better with their Halloween / Autumn decor.
This year they had some gorgeous pieces ranging from Halloween snow globes to kitchenware including bowls, plates, and mugs. With TK Maxx, they always have reasonably cheap prices.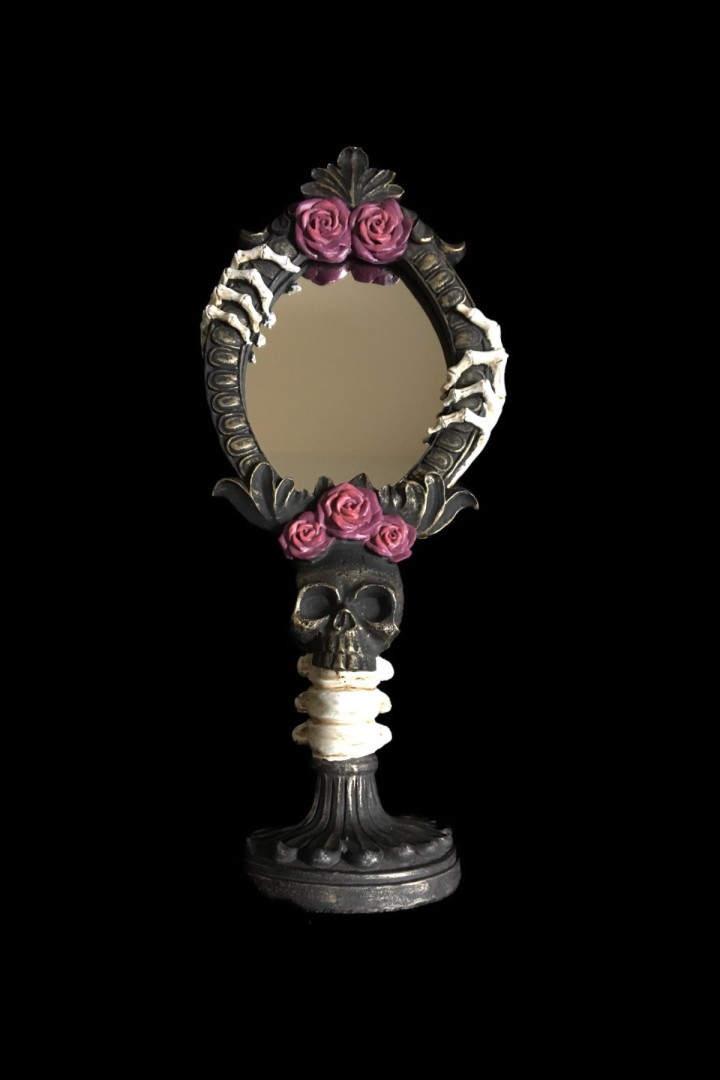 This gorgeous mirror cost me £9.99 and it's a very good size for that price. This piece combines the spooky yet elegant elements for Halloween or gothic decor. The skull, skeleton hands, the vertebrae show off the more spooky and creepy side of this piece and the roses offer a more gothic and softer touch especially being pink in colour; this is carried on with the ornate details around the mirror itself which completes the product. The quality of this mirror is fantastic, the manufacturers have even handed a velvet piece on the back of the mirror so add a professional touch.
If you didn't like the pink roses you could always paint them a red paint using acrylic paint to add a more gothic touch. This is probably what I will be doing as I have pieces that are black and red so it will fit in with my house decor as this is a piece I will leave out all year round!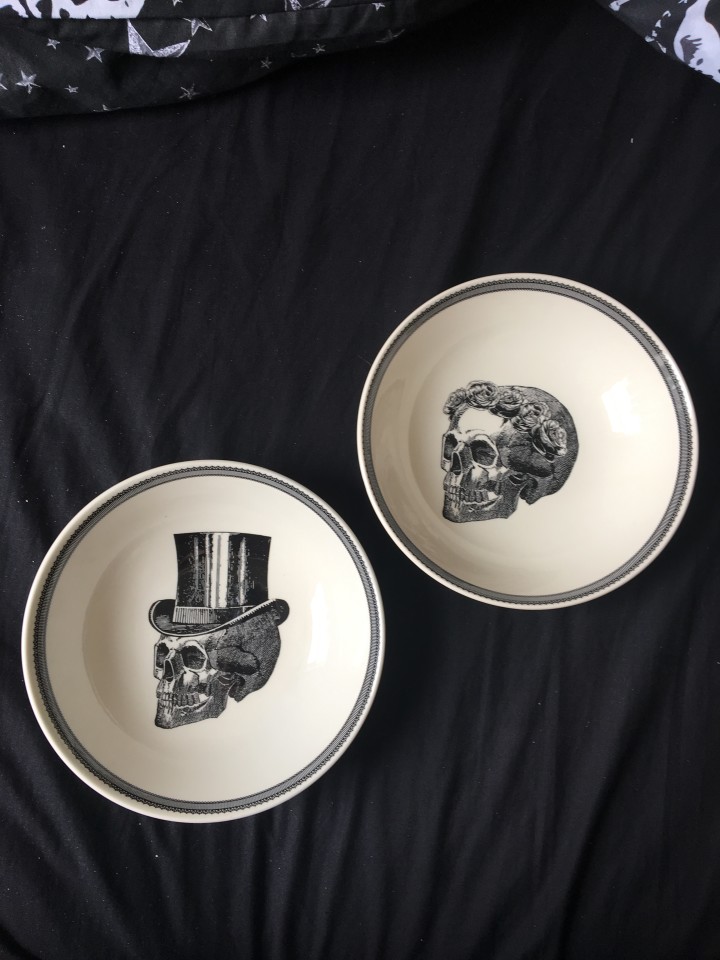 These gorgeous bowls are made out of a good quality china and they are the perfect mix of fancy and spooky. They have an extremely detailed skull designs with an ornate border around the top of the bowls. These make would make lovely decorative pieces to show off and display to admire forever or they are perfect for everyday spooky use!
These proved to be very popular this year in TK Maxx as they are simplistic yet very effective for gothic/Halloween kitchenware. These are the perfect dessert bowl size but they also had larger bowls if you wanted bigger pieces.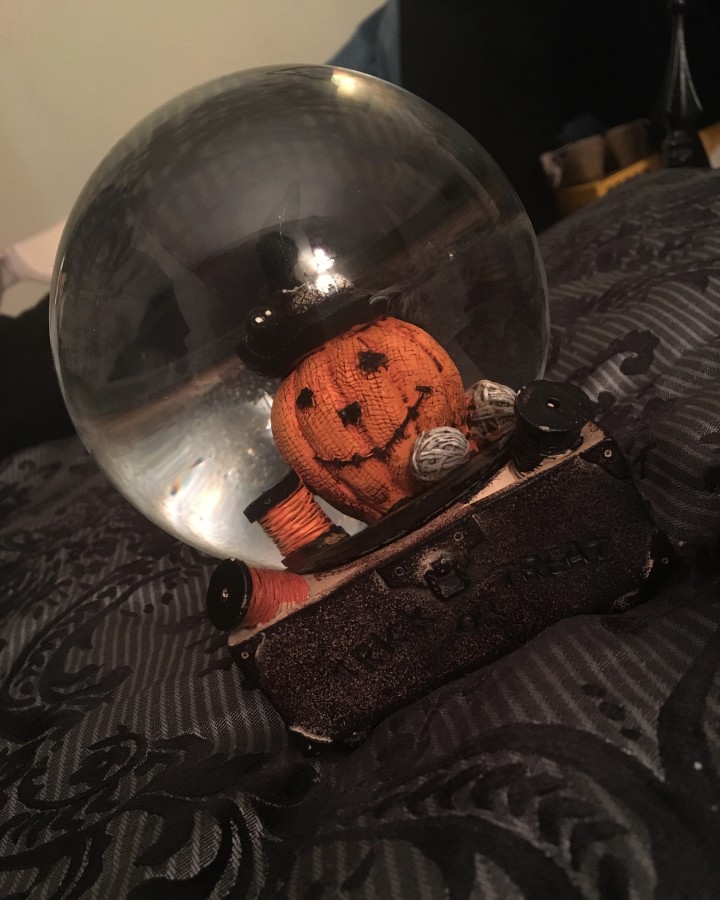 TK Maxx always have plenty of snow globes, or as they like to call them "water globes," around the Halloween season! They are all very unique and never seen before pieces that are extremely sought after. These snow globes offer tasteful decor instead of tacky Halloween products that a lot of companies tend to make!
This snow globe has a gorgeous pumpkin with a witch's hat which looks as if it's been stitched and there are spools of thread around him which is perfect me for as I love crafting! There is lots of bat confetti inside the globe which creates a beautiful spooky scene when shaken.
TK Maxx have many other globes with skulls, cats, and pumpkins and they come in all different shapes and sizes so you can have a range of big and small ones. In addition to this there are snow globes that do not say "Halloween" on them so you can leave them out for all of the autumn season!
New Look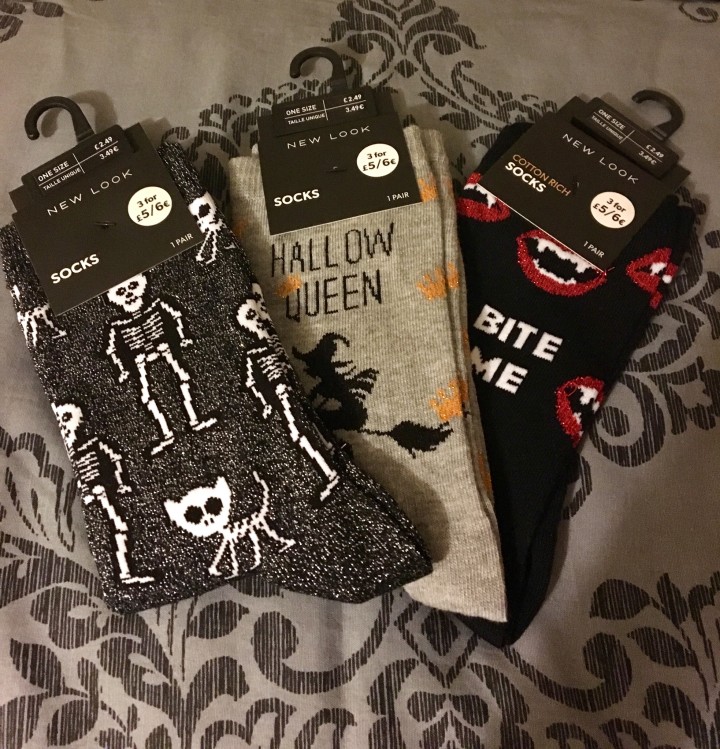 Now you wouldn't exactly think that New Look would offer many Halloween products but this year they had a wide range of Halloween socks and they were on offer for 3 for £5. I chose grey sparkly skeleton ones, hallow-queen ones with a witch on a broomstick on them, and vampire fang ones which say "bite me" on them.
There were so many other ones which had pumpkins, ghosts, and skulls on them. They even had fluffy Halloween socks which would be perfect for collection of mornings and nights. They are all such great quality and wash up really nice, I would definitely recommend buying some to add a subtle Halloween touch to your outfits.
Poundland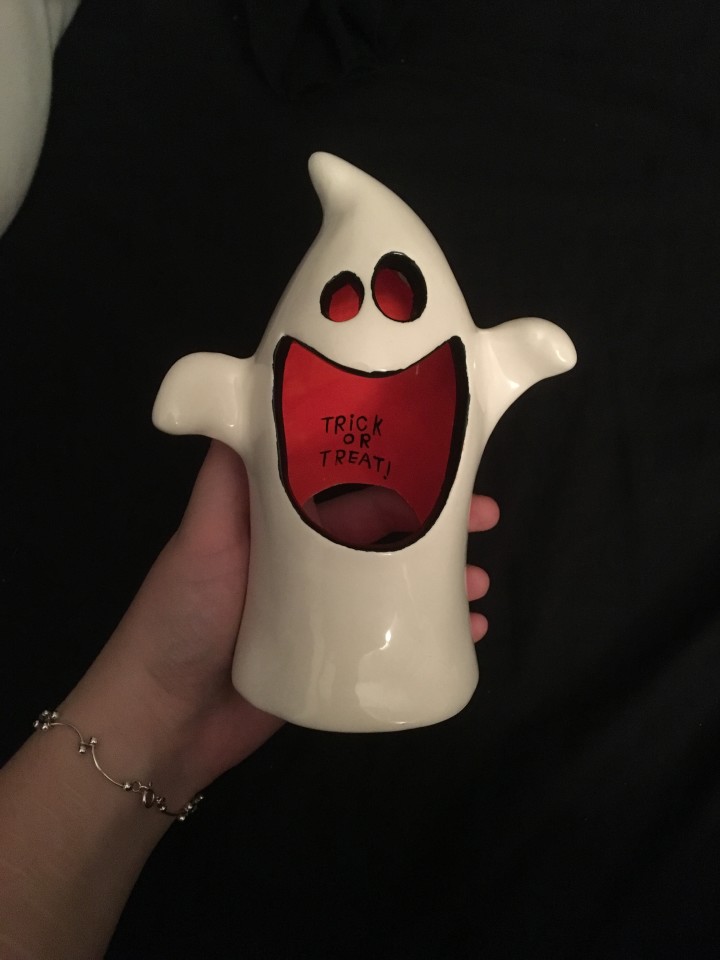 I must admit, when I think of Poundland I don't think of amazing quality products, but what do you expect for a pound? This year there were a few good pieces that didn't look tacky. This ghost tealight holder was £1 and with its white paint work and bright orange interior make this piece stand out and inside it says "trick or treat!" which is a nice touch. I use an LED tealight inside this so that I can enjoy the look and feel of a burning candle without the worry of burning the house down, haha. This is a well made piece and with his large smile makes him look a little cheeky!
This year they offered pumpkin and skull tealight holders, £1 each, along with large BOO light up letters and glittery light up haunted houses, £2 each. They also have a good range of Halloween sweets that would be perfect for trick or treaters or just for a midnight snack for yourself if you just can handle the temptation!
Hobbycraft & The Works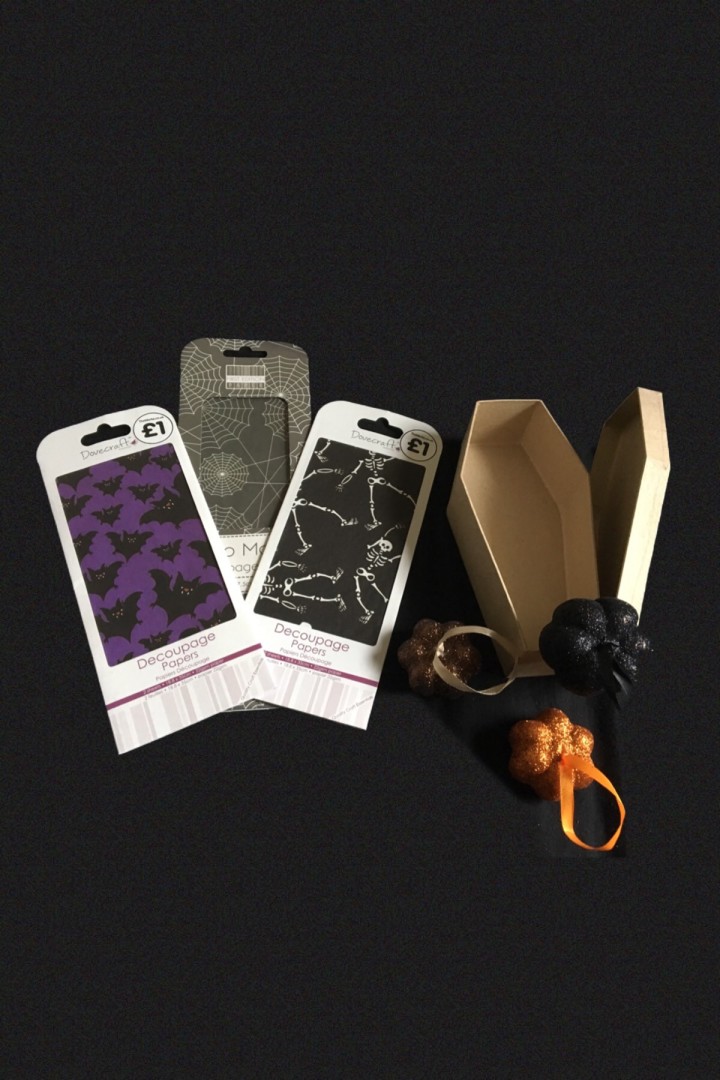 I love crafting, especially around Halloween season. I'll start with The Works. I bought the hat and skeleton decoupage papers for £1 each and they are perfect for crafting in scrapbooks, photo albums and even card making, I'm in a group on Facebook where each year we have a Halloween card swap which is so lovely as we can share our love of Halloween as no shops around actually sell Halloween cards... oh how I envy America!
I also bought the spider web decoupage papers from Hobbycraft for £2.99 which I will be using alongside my paper mache coffin box which cost me £2.50 to make a miniature witchy coffin oddity & book shelving piece. I then bought these lovely glittery pumpkin hanging decorations which cost £1 for a pack of 3 and the come with an orange, brown and black one which will go lovely on my Halloween tree which I add orange LED fairy lights and other spooky decorations.
Hobbycraft had so many more Halloween items like pumpkin glass lanterns £1, Halloween stickers and even baking supplies.
It was so lovely shopping around for Halloween decor items because I feel like it's a holiday that isn't appreciated enough and I want to make people aware that there are some lovely products out there!
Don't get me wrong, there are so many amazing Halloween decorations that are for offer in the UK; you just have to have a good look around for them because sellers on sites like eBay will buy the cheap products and sell them at a HUGE premium!
I hope I've given a good insight into where you can get good quality, interesting and unique items for autumn and Halloween. There are more shops you can get products from but this is there I have got mine from this year. Let me know if there are items you've got from these shops of if you've bought from other places.
Thank for reading :) x