'Giz' Us A Kiss: Why A Darker 'Gremlins 3' Might Kill Off Its Lead Character
As writer Chris Columbus hopes to take the franchise to our screens once more, he reveals how the trilogy could round off the story of Gizmo.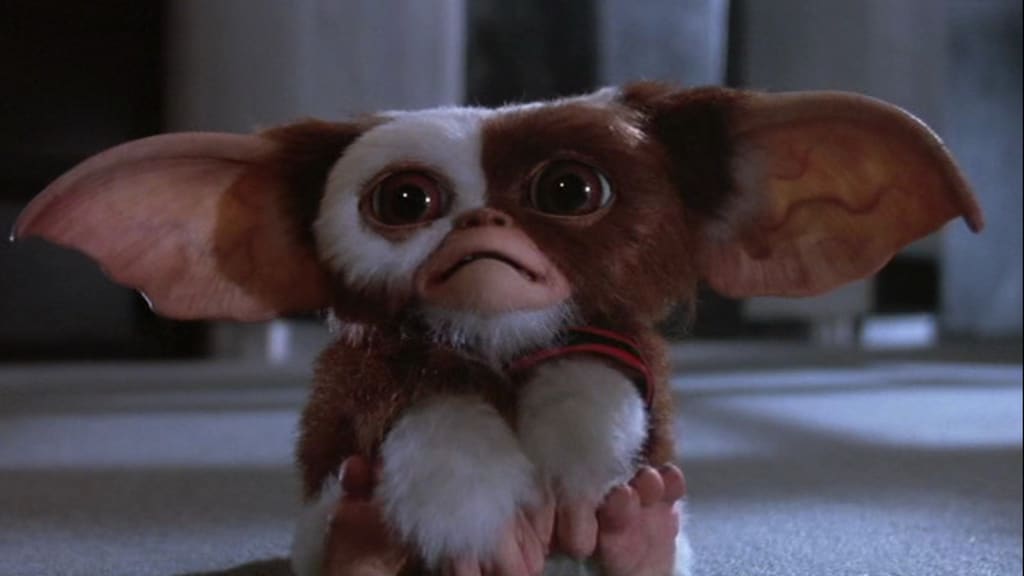 Hide the snacks, turn off the lights, and whatever you do, don't give them a bath, because it could be time for the Gremlins to rise from the smoky depths of development hell. For fans of horror-comedy, we saw those cute pre-Furby critters take to screens for two fun-filled #Gremlins movies in 1984 and 1990.
While the first film was a small-scale horror, the sequel was an all guns blazing affair that introduced a whole host of memorable gremlin faces. Alongside Brains, Mohawk, and even the female Greta Gremlin, there was murder and musical numbers galore. As writer #ChrisColumbus hopes to take the franchise to our screens once more, he reveals how the trilogy could round off the story of Gizmo.
Bye Bye, Mogwai
According to Columbus, his screenplay has been finished and #Gremlins3 plans to retread the darker territory of Joe Dante's original movie. Sure, there was nothing wrong with Gremlins 2 — some actually see it as superior — but it was certainly more lighthearted than Dante's first ferocious foray.
Ironically, it was thanks to Gremlins and Indiana Jones and the Temple of Doom that the MPAA was forced into creating the PG-13 rating that we know today. In a recent interview with /Film, Columbus revealed how he wants to ditch the zany tone of the sequel and get back to the nitty gritty:
"It is as twisted and dark as anything, so we'll see. It's always a budgetary conversation when we're going to shoot it. I wanted to go back to the really twisted sensibility of the first movie. I found that was a very easy place for me to fall back into and start writing again so hopefully we'll see that movie soon."
Over the years, there have been many questions about the lore behind those cuddly Mogwai, and in particular, the inclusion of Gizmo. As the titular "gremlin," those scary scoundrels all come from Gizmo if he gets wet or is fed after midnight. So, the logical question would be, "why not just kill Gizmo?" Unfortunately, Columbus himself has noted this seeming plot hole and has teased that it could be addressed in the threequel:
"That comes up in the movie, certainly. I think it probably is a good idea to be honest with you. Too many people are dying."
While a newly stuffed Gizmo would look great on anyone's mantlepiece, would the series really kill off its cutest asset just for the sake of a moody ambience?
Alongside the obvious fears that a sequel would suck after all this time, fans are also wondering if the film will stick to what it does best with the use of puppets instead of advances in CGI. While 2015's Jurassic World was praised for its use of animatronics, this year's Alien: Covenant was slammed for sloppy CGI over what fans had fallen in love with all those years ago. Thankfully, Columbus assures us that it won't be a case of out with the old, in with the new:
"Oh, without a doubt, minimal CGI. CGI will enable us to remove wires and make the puppeteers lives a little easier. It was brutal. It was like a marathon every night for those guys. In the bar scene alone there were 18 [or] 20 people behind the bar. No one had any space to move. It was just hellish for those guys so CGI will simplify that a little bit but it's all puppets."
While news is relatively quiet on the Gremlins front, the movie is officially in development at Warner Bros., but is yet to find a director. It is unknown what (if any) of Damian Shannon and Mark Swift's abandoned script for an undeveloped sequel will be used, but now seems like as good a time as any to return to Mr. Wing's shop and pick up a furry friend in the 21st century.
(Source: SlashFilm)