Fright Nights 2018
Thorpe Park Fright Nights 2018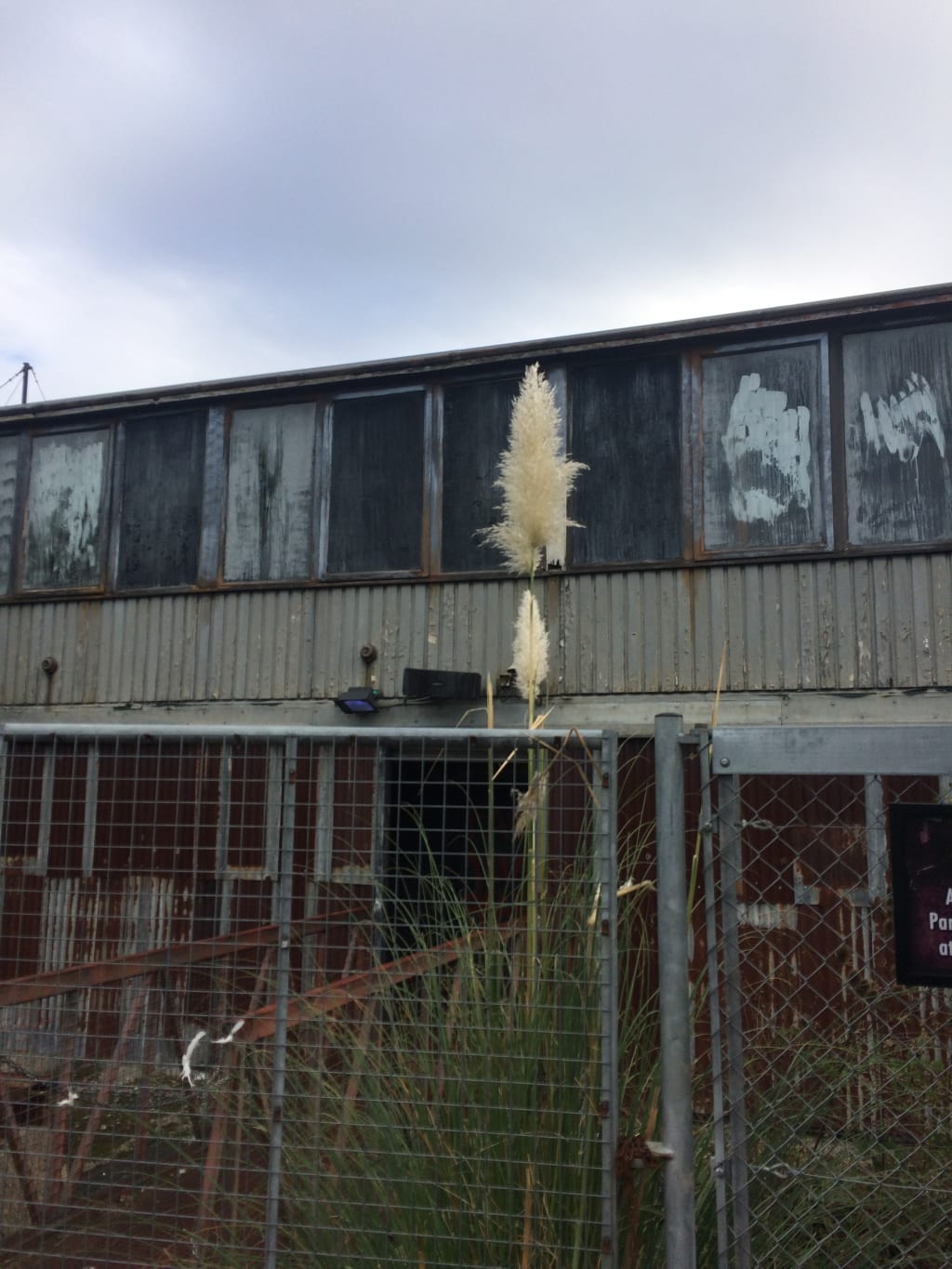 Fright Nights is back at Thorpe Park this year with seven live action horror mazes and two scare zones. With this many this to do no wonder the park is open from 10 in the morning to 10 at night.
Thorpe Park is located in Chertsey, Surrey and in just a 10-15 minute drive from junction 11 or 13 on the M25. It is to the west of London and easily accessible by Chertsey train station. From the train station there is free bus transport to Thorpe park provided by Thorpe Park.
Now the mazes, this year there are seven of them, which are a lot of scares:
1) 'Saw'—The Ride
This maze is all about the horrors of jigsaw and the saw franchise. You move around in small groups in single file lines ,with hands on shoulders, through multiple rooms that contain live actors and traps/props from the iconic saw films. You also get the chance to have your photo taken with bill the puppet. This is the 8th year of this maze and it was running really strong with lots of good actors and scares making it a solid attraction.
2) Platform 15
It is back with not a lot of changes to last year. You start by meeting a tour guide who will leave you to go through the maze by yourself after a few minutes. Then you reach a train that shoots out fire called the "sleeper express" and also some good actors, Then you head round to some house with more actors and then finally through a long dark tunnel that has actors jumping and scaring you in various places. This year Platform 15 was running well with lots of actors making it a super scary attraction.
3) Blair Witch
unlike the other mazes that open at 3pm this one opens once it gets dark. It is based on the film Blair Witch and takes you on a short story that sums up the film through the woods at the back of Thorpe Park. It hasn't been at the park for a few years but it is back and is a pretty good scare attraction, especially if you are the person at the front of the group.
4) 'The Walking Dead'- Living Nightmare
This maze is based on the TV show The Walking Dead and it starts with you having an introduction to the maze with Negan. Then you walk round various routes with lots of zombies after you. The maze is themed to different parts of the TV show such as the hospital and the prison. This is one of the scariest mazes because of the number of actors in a small place making it a really good scare attraction.
5) 'The Walking Dead'— Do or Die
This maze is about a sanctuary for all that has an evil secret of butchering and eating people for food. You start by getting on a school bus with a victim explaining that the people inside want to kill you, then one of them gets on board, kills the victim and welcomes you to their home. Then you walk around the rest of the maze and encounter more actors as well as a chainsaw surprise. This attraction is a lot scarier when it is dark, but all round it is a really good horror maze.
6) Vulcan Peak
This maze is different to all the others because for the majority of it you have to wear a bag on your head that blindfolds you. Then you follow a rope round the maze with scary audio and actors touching you to scare you. Then at the end you have to take the bag of and make your way through an airbag maze, which is actually really fun. At the start of fright Nights this maze was terrible but towards the end it good a lot better and was one of the best and most different mazes on the park.
7) Dead Creek Woods
This is a new maze for this year and it is about a town called dead creek that gets infected with a virus that has no cure. Therefore there is a lot of zombies in it that hide behind walls and jumping out giving you a good scare. Also sometimes there might be an actor with a chainsaw in there. This maze was overall quite good and very enjoyable.
As well as mazes, there were two scare zones at Fright Nights this year as well:
1) Terror at Amity High
This is based on a vampire like homecoming party that has roaming vampire actors such as football players, cheerleaders and the prom king and queen. The actors were very good and made it a really good place to go for a laugh and a scare.
2) Big Top Showtime
Big top was a maze based on a circus that went wrong and had been at the park for the previous few years. In that time it has been one of the best mazes at the park. Therefore, it was a surprised that it didn't return this year. The scarezone was terrible though with a lack of actors and no actors in it at some points. It was probably one of the biggest disappointments of fright Nights this year.
As well as all of the scare zones and horror mazes the rides and Rollercoasters are all open till 10pm as well. It gives you a chance to ride them in the dark, all lit up purple and green. This gives a completely different ride experience to normal. Also this is the only time of year that you can experience all the thrilling rollercoasters in the dark.
Overall Fright Nights 2018 was not as good as it had been previously but it was still scary enough to be a decent and good event. Hopefully it will be a lot better next year as I think the park went for quantity over quality this year.
Thanks for reading :)
Edward