Film Review: Apostle
Your God Can't Help You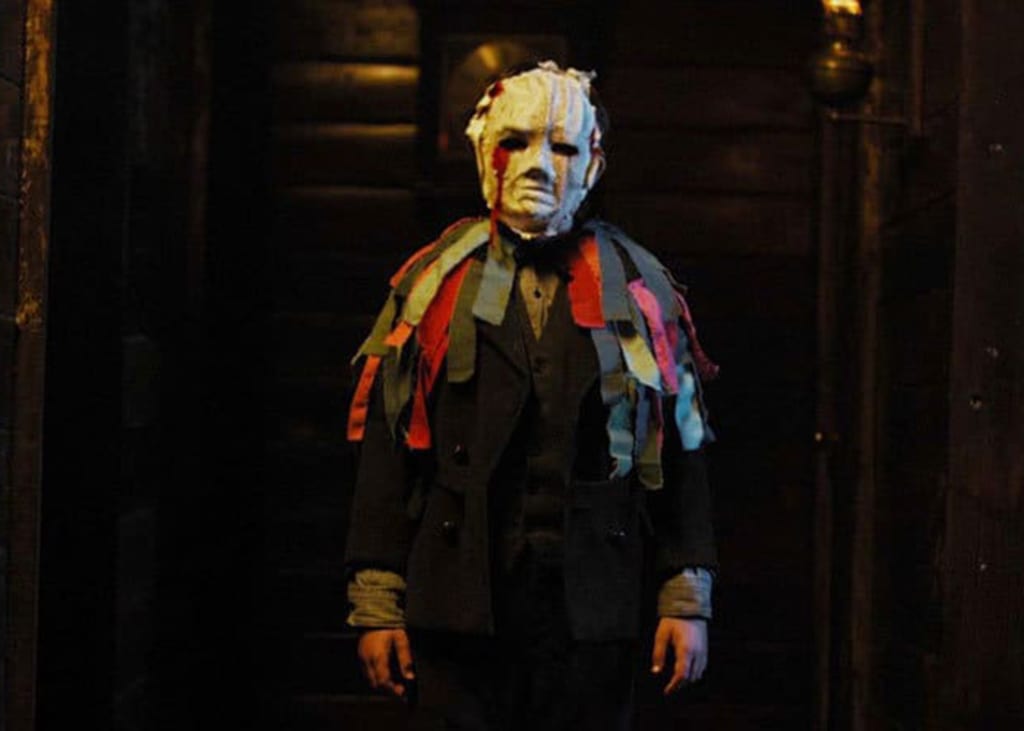 These days, a new horror feature dropping on Netflix is cause for a lot of excitement among genre fans. This year, it was the appearance of Gareth Evans latest feature, Apostle that had social media platforms all abuzz… but is it actually worth your time or would you be better off spending that two hours re-watching a tried and true classic instead?
Apostle is both written and directed by Gareth Evans and stars Dan Stevens, Lucy Boynton (Don't Knock Twice, The Blackcoat's Daughter), Mark Lewis Jones, and the always delightful Michael Sheen (Underworld, Slaughterhouse Rulez) among others. It officially premiered this past September at Austin's Fantastic Fest and was officially released to general audiences via Netflix on October 12.
The plotline of Apostle takes place at the turn of the century and follows the story of Thomas Richardson (Stevens). Upon returning home after a long time away, he finds out that a strange religious cult is holding his sister for ransom. Naturally, Thomas wants to bring her back home safely no matter what it takes, so he travels to the remote Welsh island where the cult is located. However, it quickly becomes clear that things are not what they seem here. There's a dark secret at play here that hints at a corruption more sinister than Thomas ever could have imagined.
If the premise sounds familiar to you, it's probably because of similarities to The Wicker Man. However, Apostle is really much darker than that, which you'll see should you elect to add it to your watch list. To begin with, Evans doesn't pull any punches when it comes to the gore with this film. There's plenty to see here if you like your horror movies bloody and grisly. However, while the level of gore this contains may be a bit much for more sensitive viewers, it manages not to go too far over the top just for the sake of being gory. Instead, Evans uses blood, gore, and terror in a way that's quite artistic. He paints pictures with it and very definitely uses it to build, sustain, and elevate various moods. Fans of his previous films will recognize his hectic camera work as well.
Apostle really delivers when it comes to the element of surprise as well, although not in the way you might think. Much about the storyline is kept murky and vague throughout, leaving the viewer constantly guessing as to what exactly to make of the cult and the island on which they live. However, you also get the idea that the world you're observing operates by a set of unspoken rules you can more or less take for granted. The viewer soon learns that they're actually observing a world where anything can happen (and often does).
The experience of watching Apostle is stimulating to say the least. Evans does not go for subtle here or leave much to the imagination, but he does what he does so well, that it actually adds to the impact of this film. This is the type of film where the viewer ought to expect to be treated to one epic visual experience after another. It's a virtual fever dream that not only keeps you guessing, but keeps your jaw dropping. It only starts out as the type of film you're expecting.
In other words, you'd do well not to miss Apostle if for no other reason than to see what it's all about for yourself. The performances are amazing and the visuals painfully exquisite. The storytelling is both familiar and unusual at the same time to boot. Gareth Evans really goes for broke here in a way only he can. Do yourself a favor and don't miss it.
Style: Mystery , Thriller , Wilderness , Cult
movie review
About the author
"Danger doesn't lurk at every corner. It's just hanging out, waiting for fear and horror to show up."
Reader insights
Be the first to share your insights about this piece.
Add your insights