Family Whispers
There are some things we may never understand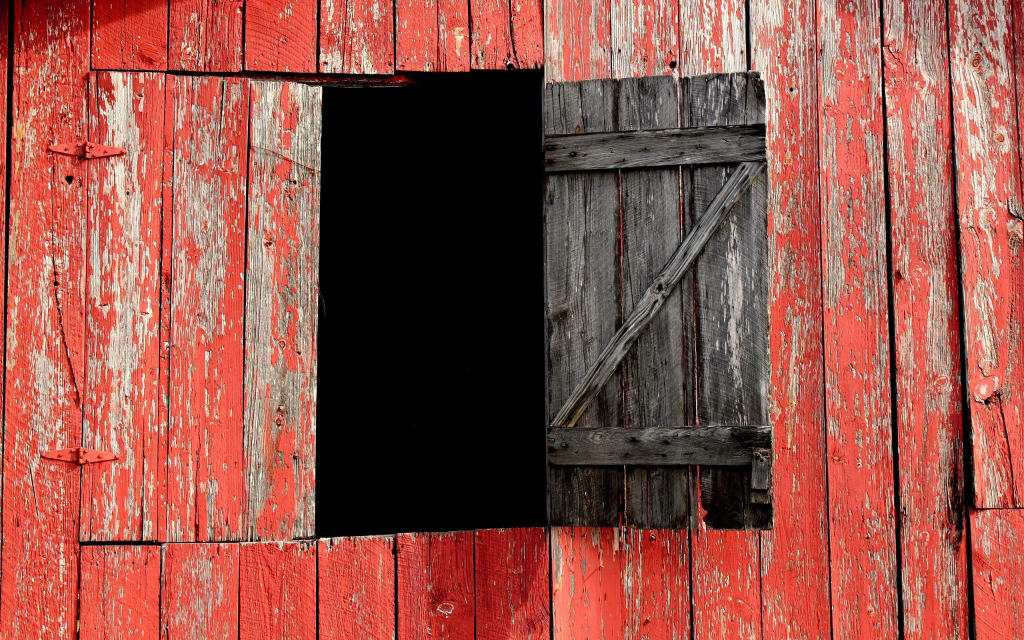 I can still remember as a child walking into my grandmother's living room and hearing the thunder of silence as the adult's whispered conversations came to an abrupt end whenever they were talking about my Aunt Juanita. I never met her, but I picked up pieces of information about her along the way, sometimes listening down the hall when the grownups would think I was asleep. It seems many families have dark secrets and it appears mine is no different. I would hear my grandmother console my aunt and tell her that Aunt Juanita was mentally ill and she did not mean the awful things she wrote in her letters. My aunt Sally, who was her younger sister, said it was more than that. She said Juanita was a normal little girl, but it all changed in the barn when she was around eleven. Aunt Sally said she became interested in spiritual things and began doing rituals from an old book she found in a house that had been abandoned a few miles from their cotton farm. Aunt Sally said one time Aunt Juanita set up circles of candles in the barn and invited her to participate in a conjuring, but Aunt Sally said she was frightened terribly and ran back to the house and told no one.
Aunt Sally also told my grandmother that when Aunt Juanita was around fifteen or sixteen years old, she had a huge crush on a fellow named Tommy Givens. It turned out Tommy had his eye on another young lady and had no interest in Aunt Juanita, but Aunt Juanita persisted…and… persisted...and persisted, until Tommy Givens could take no more and he started making fun of her so she would leave him alone. Two weeks later, Tommy Givens died in a one car automobile accident where his truck careened off a bridge. Some say Aunt Juanita did a conjuring and called up something on him. Some say it was a coincidence.
Years later, when my Aunt Juanita died, I was asked to help clear the things out of her house. She never married. She had no children. She had very little ties to the family. I did not know what to expect. Her house at first glance on the outside appeared as typical as any middle-class working class suburban home would expect. On the inside, it was readily apparent organization was not her strong suit. In fact, she was a hoarder. There were boxes to the ceiling stuffed with decades old Christmas wrapping papers, clothes that no one in their right mind would put on, and industrial sized boxes of cleaning supplies which made absolutely no sense.
Her living room, however, was altogether different. It appeared to be the only place in the house not strewn with boxes and messes and half-filled ashtrays of cigarettes. I scratched my head. On the mantle above her fireplace, was a collection of owl figurines craftfully detailed. There was a Snow Owl, Barn Owl, Barred Owl, Great Horned Owl, a Screech Owl and another kind of owl I didn't recognize. They each had gold necklaces with a number on each of them and I thought this to be very peculiar. They all seemed to be posed at different angles intentionally, the way someone would pose a nativity scene. As I began to pick up the pieces to box them up, I noticed there were notes tucked under each one. Curious, I opened the first note, and it was only a couple of lines in faded handwriting. It was written in cursive and the ink was barely legible, like it had been written a long time ago. I could not understand the writing. It looked like it might be Latin, but I wasn't sure. It could be another language as well. Maybe Middle English or French. Some of the characters were very strange. I began to go through the notes and they were all similar in style but I could tell each had different content and messages. Puzzled, I put the owls in a box, and put the notes under each figurine it went with in case the notes might mean anything to someone later.
After five days of packing and cleaning Aunt Juanita's house, we finally had moved almost everything to the pod sitting in the driveway to be hauled away. It was already dark, so my cousin Mark who had been helping, suggested we wrap in the morning and do a final look over, since the house would be put up for sale. We picked up some Starbucks to go and walked in the front door. We went up the stairs and checked the bathroom and two bedrooms first. All clear. When we walked into the kitchen, I dropped my coffee. Looking out from the kitchen into the living room on the mantle piece were all the owl figurines. This time they were all lined up in a single row looking directly at me, not angled like before. Somehow the eyes looked darker, almost angry.
I left them alone on the mantle and told Mark it was time for us to leave. I turned around and never looked back. I swear I could feel an icy heat burning a hole in the back of my neck as I left the room. Since that day, I have never mentioned my Aunt Juanita's name aloud.
fiction
I am musician, composer, producer, and author who is based in Dallas, Texas. I enjoy writing and recording music and creating videos.