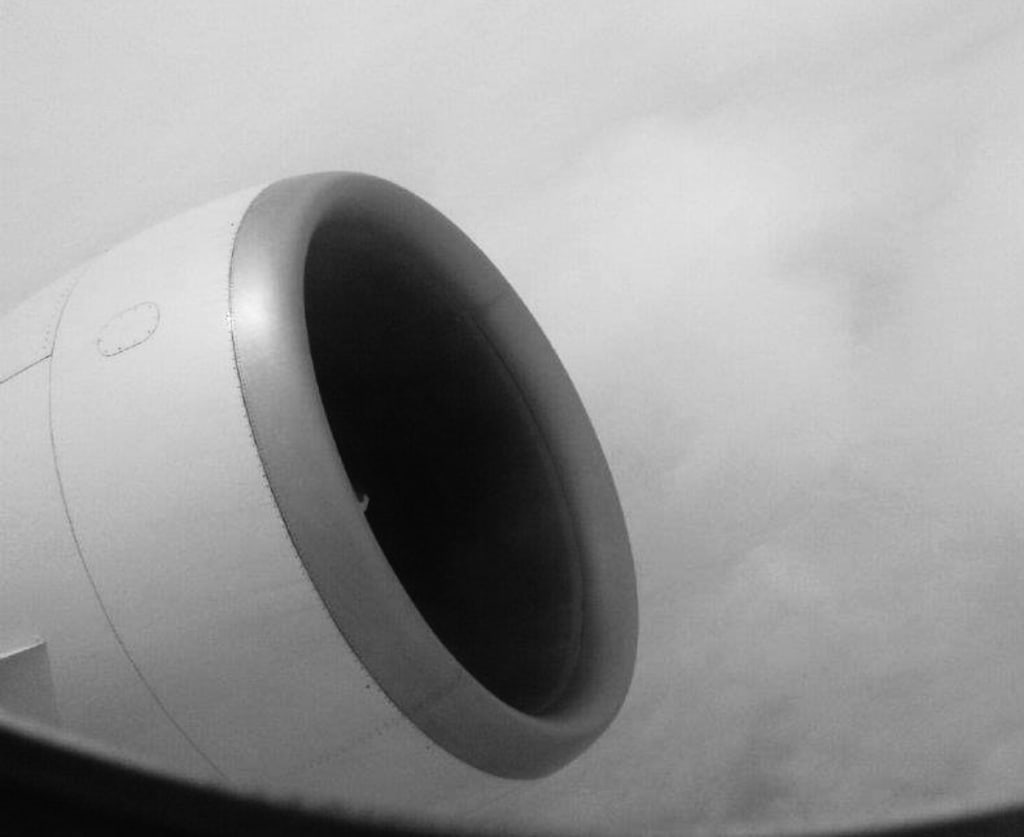 By Prince
Falling in love
On an airplane, a man caught a glimpse of a lady next to him. She was on the last part to sit. After the takeoff, he went to the lady and pleaded for her name.
And that was a good time for them. Later after the talks and tell, I guess we will continue tomorrow, I fell asleep. And we are on a long journey, later hours the man awake from his sleep. The man was looking for the lady immediately, but he did not see where to disappear, and with his curiosity, he asks, the flight attendant. Ms, did you observe the lady with a red shirt sitting on that side? The flight attendant says I did not note any lady sitting on that empty seat.
And when the airplane landed, And yet he was searching for the lady, he decided to stay until all the passengers left, the lady flight stewardess whispers, and comes hurry you are the last passenger who remained
When he neared the door of an airplane, the flight attendant warns of, Sir, earlier about the lady with the red shirt, in my stay here not long a bit ago. There was a man too who also noticed the lady with the red shirt. I can tell you that the rumor about this. They say that there is a ghost onboard
The man would not believe what he understood and when he reached home. He remembered that the lady had given him a note. With her home telephone number on it, that was an evening, and picked up the phone and dialed the number.
And it was a woman acknowledging that the call when he begins asking, and she cries, why are you crying then? That is a daughter of mine that you are looking for, and she passed away ten years ago.
Then he starts to worry, and he has been talking and dating her for quite some time. And invariably seeing her on the campus, and he barely cannot believe that dating a ghost, does he ask the woman, did her daughter go to school where I am studying? Yes, her mother says. Then he began to investigate the cause of her death ten years ago.
Suppose he should enjoy the summer vacation but then turn into a paradox investigation, she met the lady during the enrollment period, and she was wearing the same dress that the last time he saw in the airplane
Three months later, he discovered the cause of her death, and she was on an airplane when someone drops, their things while putting their stuff in compartments and hit her head.
Then he asks himself, how could that be possible? I was talking and later before my flight. And outset to worry this could not be, and why I can see the dead people and even talk to her. Or what happened to me then, it was early morning when his family, taking the breakfast they all or together on his two since he arrives.
His younger brother, ask her mom! I missed my eldest brother and how I wish he could be here with us. And then, the entire family starts to cry. He begins to wonder why they are all sad. I am here, don't you see me?
When the family had done with their breakfast, they decided to go to the park, and he kept talking to her mom. But they won't hear them, and mom, don't you listen to me. I am here, and what happens to you all, and did anyone see me then, which he hugs her mom? It's very mysterious for him, a family decided to go home, and when they home. His mom soon sees his photos. I want you to be here with us. I miss you, son, watching her mom crying.
He strives to shout, but no one likes to hear him, and then he jogged and into the bathroom staring in the mirror, but his introspection faded away, and he realized that he died four months ago. And he recalls all, that he died in an earthquake when the school building collapsed then, his tears started to drip.
He began to cry, and he whispered I wish can be hugged mom one more time
Reader insights
Be the first to share your insights about this piece.
Add your insights