Demon Grip
The Silent Killer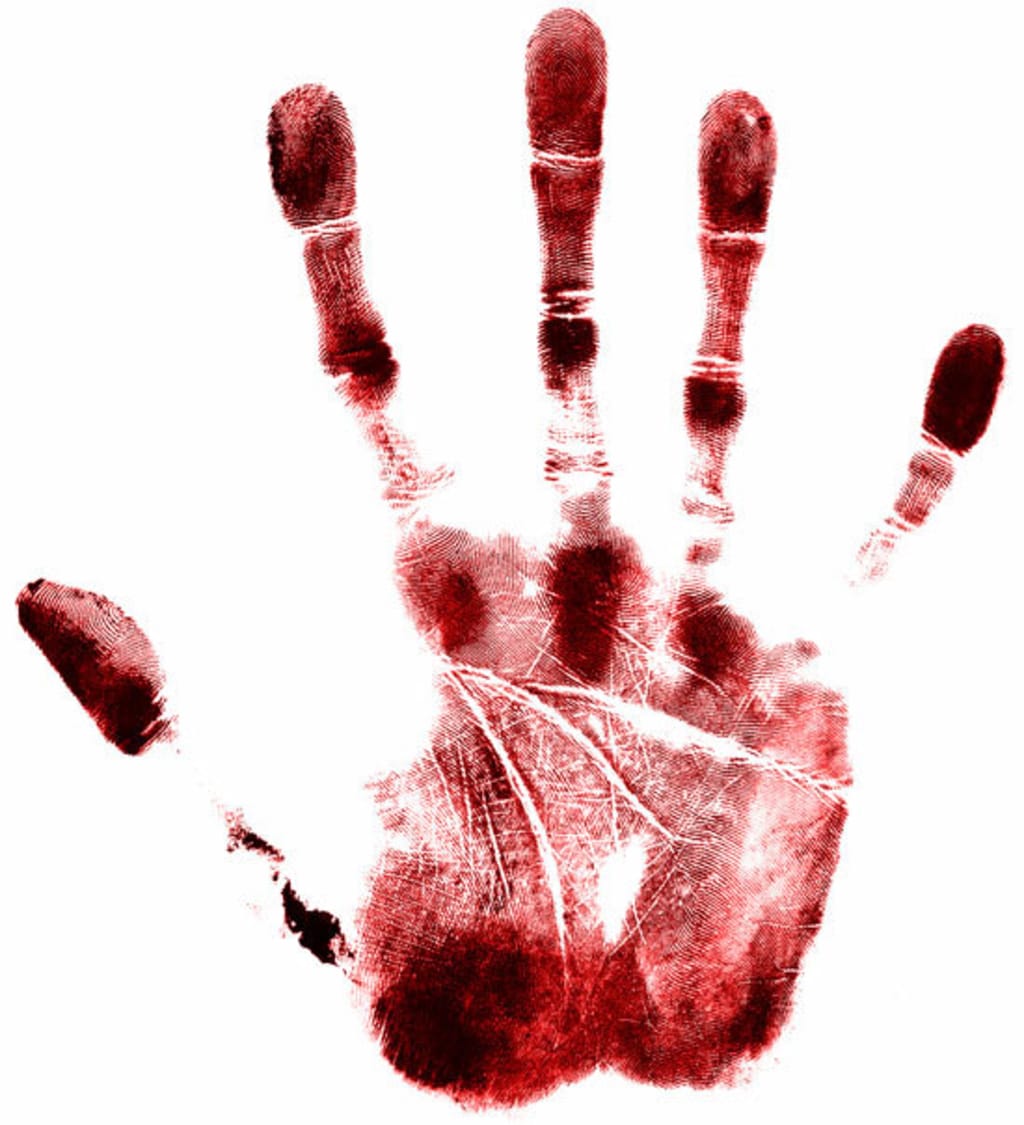 I wake, feeling the grip of the demon's hands wrenching tightly around my throat as it sat upon me crushing my lungs expelling my breath. Until now, I never really understood what life was about. Tethered to this bed for so long, I find the demons forcing me to look at what could have been, no, strike that, what should have been. I thought I knew all the answers back then, or, I thought I knew the right answers.
The clock crackles a broken beep, 2AM. I feel the sticky warm blood fill my oral cavity, spilling down my cheek to the white linens. I fumble to wipe the ooze from myself, but my arms are being pulled to the bed-top. The days of this madness feel to be blurring into weeks, then months. Nightly I feel as though I am being am ripped apart from the inside out by these damn demons.
"PLEASE MAKE IT STOP…!" But no one is there to hear my pleas.
"A stranger! Please help me escape this grip." I plead. Nothing is given. Again, I announce my suffrage and again greeted with silence. The demons! They are holding my tongue, rendering me a mute. Oh god, what do I do?! I am lost in this abysmal creation of my own. A prisoner, lacking the skills to call out for assistance.
"OH GOD! OH GOD!"
The blood is bubbling up again as the bastards return, pulling and tugging on my paralyzed limbs. I must not let them drag me to hell. I have not finished with this life yet…I have not seen my children grow…I have not said my goodbyes...Please, oh please contain your minions and allow me to close things with those that I love.
Night after night the demons arrive on the cusp of the crimson tide of my innards and night after night I have had to plead my case to whoever is the charge of these damn demons with not a mutter of a reply only this hell of a broken shell I am trapped in with the possibility of never getting through to another soul.
"FUCK YOU WHO HAS ME IN THIS GRIP! FUCK YOU TO DEATH! I HATE WHAT YOU HAVE DONE TO ME WITH YOUR LITTLE MONSTERS! COME ON TAKE ME! DON'T BE A PUSSY! COME OOOON!"
I play the anger filled rants out for days that felt like years...Nothing.
I woke this day, a gentle calm flowing through my body, warming me like I felt with mom as a young child. The demons seem to have gone and I am at peace for the first time.
"Am I getting better?" I question before I feel the pull. Slowly I drift up and look back upon my body. My family kneeling around me as a doctor has pronounced me dead.
"WAIT! NOOOO!"
I learn the name of the demons that took me from my family and cancer is its name.
Michael S. Freeman
fiction

Michael S. Freeman
Hello, I'm Michael. In my world I live and breathe writing. I write everything from Books to screenplays to television series in multiple genres. I write across genres to keep my ideas fresh.

I am also a screenwriting instructor.
See all posts by Michael S. Freeman →