CJL Review of Two Sentence Horror Stories
Season 1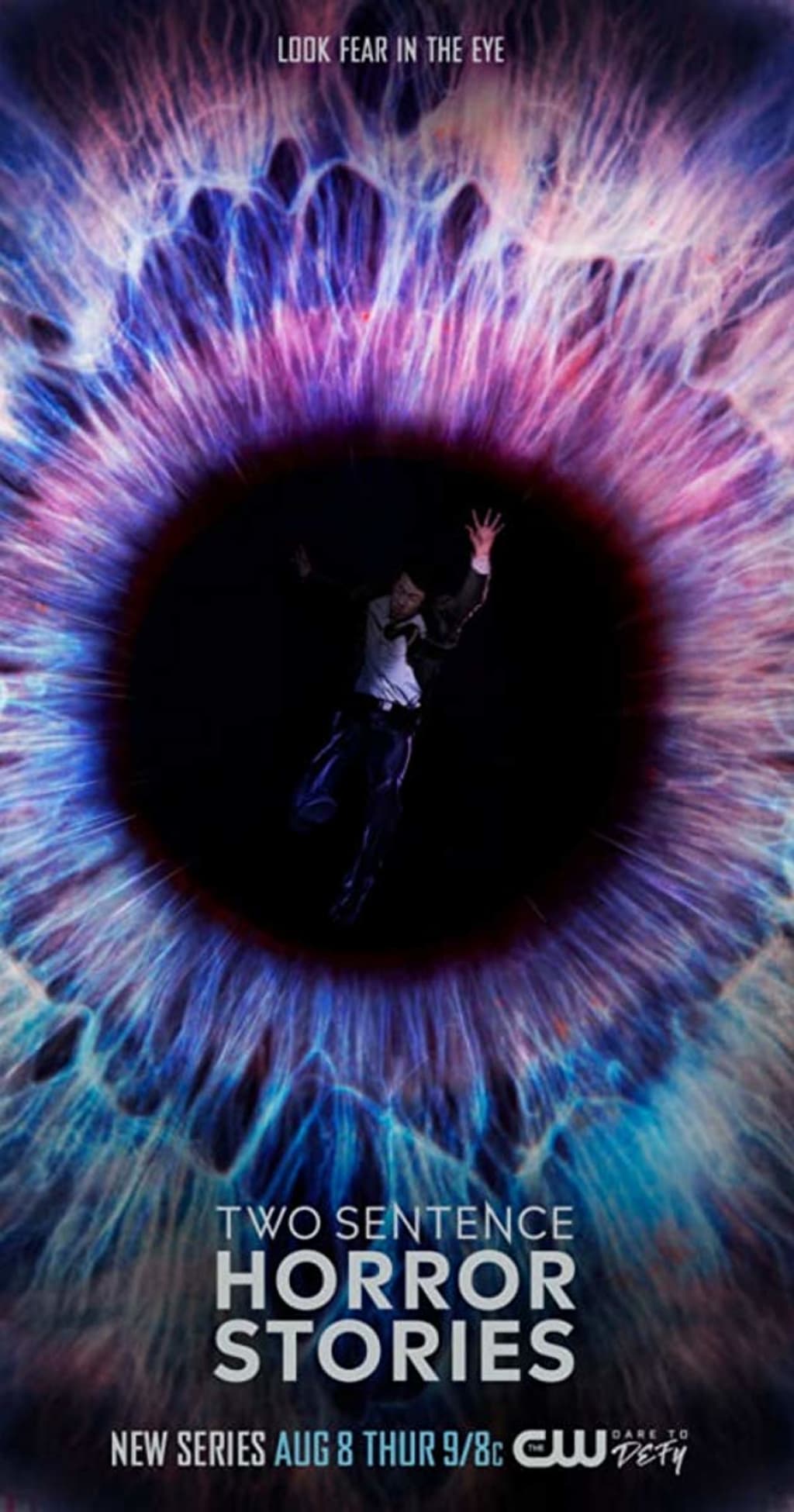 This is a review for season 1 of two sentence horror stories. It was recently uploaded to Netflix And I re-watched it. I originally watched it on the CW when it first aired. But I admit I was late and I missed the first three episodes so I was excited when I saw It was added to Netflix.
The idea of the show Is that you will see a short movie or episode and at the end you will see two sentences that explain what the episode was based on. Now I am a huge fan of this idea, it's like an evil horror movie haiku. I think it takes an awesome mind to design an entire storyline around two sentences.
Some of the stories I could guess where it was going But even if I guess the storyline I didn't guess the two sentences. Other stories had cool plot twists and then once I heard the two sentences, I completely understood what the story was about.
By episode 4 I was screaming at the TV. My family loves horror, Supernatural, Mysteries and action. This series had a little of everything and was very fun to watch. I only had two episodes where the ending was so annoying that I wanted to punch the screen.
I haven't heard If there's going to be a season 2. I hope there will be a season 2 because season 1 exceeded all of my expectations. Not too many shows can say that they have an evil ghost, a possessed kid, and also several serial killers.
That is just a few of the things that you will see on this show.
I think that most of the producers and directors are international and that is why their styles are so different. I have always found it's very unique to watch horror movies from different countries. What we tend to find scary in the United States is not always what other countries consider scary. Sometimes they put a different spin on an old idea and can make it scary In a whole new way.
I think one or two of the episodes include subtitles because the actors don't speak English, but I think that adds to the scariness of it. I tend to find that when I'm concentrating on reading And something spooky happens on screen it makes me jump more.
If you can't tell from that statement, I am a huge fan of subtitle horror shows. I think that they should be appreciated on a different level, one that most Americans ignore. I think every person should watch at least one small horror clip with subtitles. Seeing a creepy monster following someone home while they talk on the phone with subtitles is terrifying. You scream at the television But you know, they won't understand you So it won't help. I make my whole family laugh because I start screaming Google Translate at the top of my lungs.
I give this show 4.5 out of 5 stars. I have watched this show at least three more times since it was added to Netflix. That is one of my favorite things about Netflix, I can re-watch my favorite shows And I don't have to wait. Also once I added it to my Netflix, all of these other movies That were produced by the same people were added to my recommendation list.
I think that this helps you to grow in your horror movie appreciation. New movies that you never heard of can become your favorite movie of the year with just one click.
I tend to review at least 3 to 5 shows a week. I mostly review Netflix shows And movies that Are showing at my local AMC. I am trying to move all of my reviews to vocal so that I can share them with you.
To check out my other reviews and also my original short stories, click on my profile.