Brunkcow's Cabin
The Bloodiest Cabin in Arizona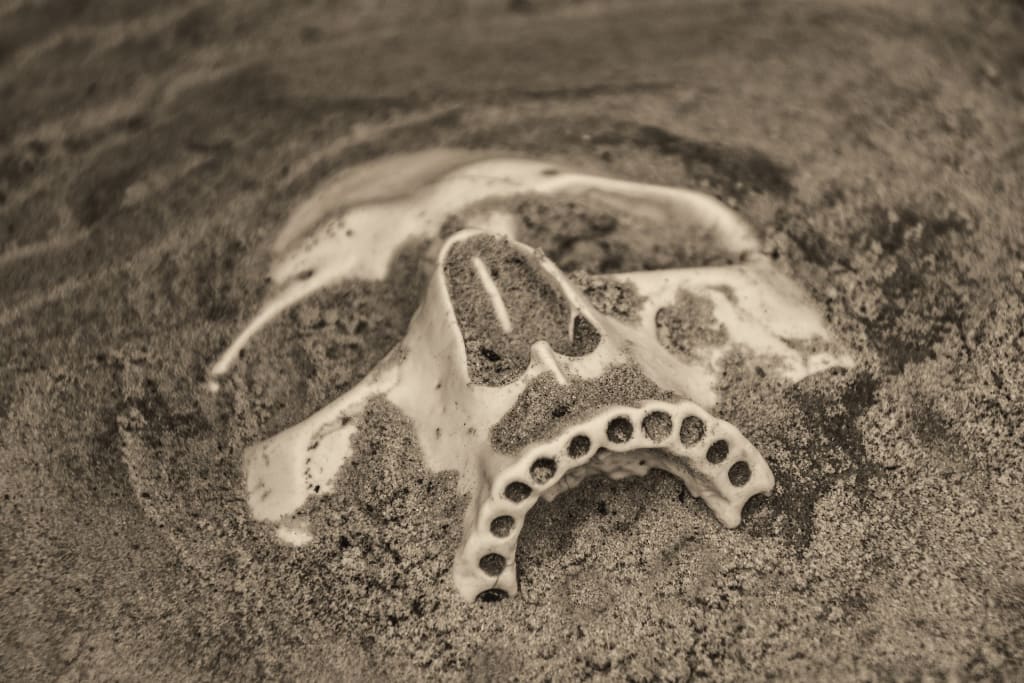 When thinking of gunslingers, murder, the goldrush and ghosts, one can't help but to think of Tombstone, Arizona where the wildest of the west was fought but Southwest of Tombstone in Cochise County are the remains of a simple adobe cabin by the name of Brunkcow's Cabin nicknamed 'the bloodiest cabin in Arizona'. Brunkcow's Cabin is the scene of at least twenty-one deaths with many of those who died buried on the property.
Built in 1858 by Fredrick Brunkcow, a man from Germany who had worked for the Sonora Exploring and mining Company before starting his own San Pedro silver mine with his partners, John Moss, a chemist, and two other miners, James and his brother William Williams. They employed a cook, David Bontrager and hired Mexican workers and for a while they found success. Unfortunately, their workers turned on them killing John Moss and James Williams as well as Fredrick Brunkcow who was killed with his own rock drill to the abdomen. William Williams escaped because he was in Fort Buchanan getting flour when the murders happened. He's the one who found the bodies. David Bontrager had been kidnapped by the workers and eventually let go because they believed him to be a good catholic. He was initially suspected of the murders but was later cleared.
The next claimant of Brunkcow cabin was Milton Duffield, the first appointed U.S. Marshal in Arizona once it became a territory. He was known to always be armed and to have a temper. After retiring, he became the owner of Brunkcow's Cabin. Unfortunately, a man named James T. Holmes also believed that he was the owner. When Duffield arrived to evict Holmes, Holmes feared he was armed and shot Duffield dead. Duffield was buried at Brunkcow's cabin. Holmes was sentenced to three years in prison.
Other owners Sidney R. DeLong and his two partners N.M. Rogers and Tom Jeffords also became owners of Brunkcow's cabin. Sadly, Rogers was killed by Apaches and two others were also found killed.
In 1877, the father of Tombstone, Ed Schieffelin, lived there and used it as a permanent camp. Supposedly, he used the fireplace there to test samples. He told a soldier of his find and the soldier stated the only rock Schieffelin would collect there would be a tombstone. Schieffelin filed his claim under Tombstone. In 1879, the city took the name. Thankfully, Schieffelin was not one of the victims of Brunkcow's Cabin.
Other deaths include five thieves who hid out at Brunkcow's Cabin who fought over how to divide their stolen treasures. Their pursuers found them dead after they shot each other. They were also buried there. There were also a few who were killed by Apaches. Besides, these deaths there have been numerous shootings and even one story about a man who was killed and thrown into a well.
With all of this bloodshed, it earned its nickname as 'the bloodiest cabin in Arizona' but with reports of paranormal happenings surrounding it, it is still a frightening place. People have reported uneasy feelings, apparitions including the ghost of a man who walks around the property but once you try to approach him, he fades and ghostly noises including machinery from the mines. Multiple paranormal investigators have some very interesting videos where they have spoken with ghosts there through digital means.
Unfortunately, Bronkcow's Cabin has been ravaged by time. That's one of the reasons why I decided to write about this particular place. It is ruins, but the desert is eating away what is left. You can visit though I do recommend you be safe but there are people who don't believe even the ruins will be there in a few years. So, if you have put this place on your bucket list, I suggest you see it soon because if not, Brunkcow's Cabin may soon be swept away in the sands of time.