Broken Beyond Repair
Just like dry leaves, broken hearts are irreversible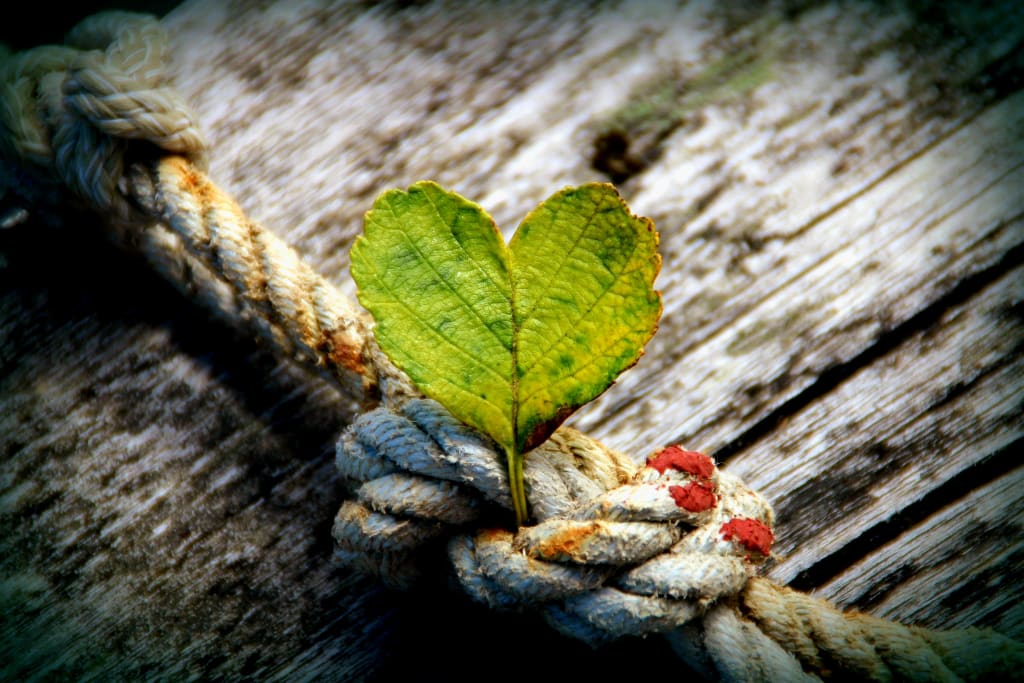 Image from Pixabay
"Arghhh…Owhhh…" groaned Mason. He slowly gained consciousness and realized he was on the ground. His clothes were covered in dirt and had dry leaves sticking to them.

He got up slowly and looked around. He was in the middle of the woods. His head was pounding. That's when it all came back to him.

He remembered what happened. It was his son, Caleb that hit him. He was sure it was Caleb because Caleb's twin brother, Lucas was standing in front of him.

He didn't see what Caleb hit him with. The last thing he remembered was his hand outstretched to Lucas. He must have passed out after that.

Mason didn't know how much time had passed. He must find his sons before it was too late.

~~~~~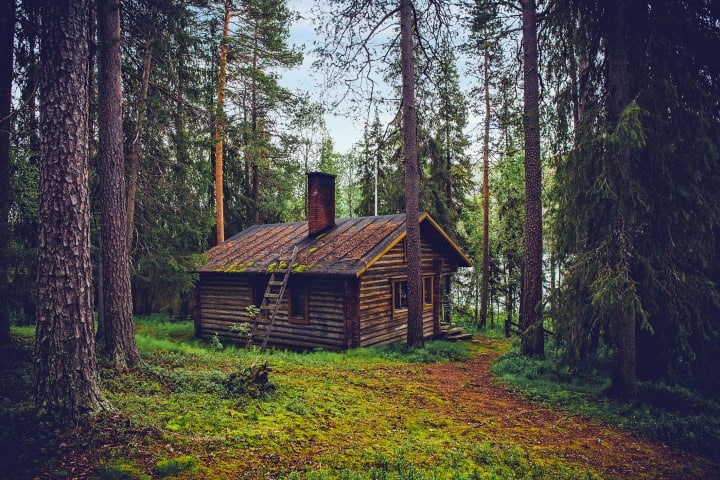 Mason lived in a small cottage in the middle of the woods with his six-year-old twin sons. His wife passed away during childbirth.

That morning during breakfast, nothing seemed out of the ordinary. The three of them were having their usual breakfast of cereal.
Suddenly, both the boys took off through the back door into the woods.

Mason was caught off guard by this sudden departure and that gave Caleb and Lucas a two-minute head start.

Mason quickly snapped out of it and ran into the woods in a random direction as he didn't know which way they went. Unlike the boys, Mason knew the woods well. He was very sure he would be able to find them soon.

~~~~~

Mason was grateful his legs weren't injured because it was already so difficult to walk with his head pounding. He felt as if his brain kept smashing against his skull repeatedly in an attempt to get out.

As he kept walking in search of Caleb and Lucas, he recalled seeing the boys whispering to each other a few days back. They quickly stopped at the sight of him.

He was angry and ashamed of himself for missing the signs. If he had paid more attention, he could have stopped them from running away.

He was very worried now. He tried his best to walk as fast as possible despite the excruciating pain he was experiencing.

~~~~~

It was almost nightfall when Mason found his sons. They were huddled together against the trunk of a huge tree. They were asleep.

Caleb and Lucas must have been too tired. This tree was quite far away from their cottage. Mason was surprised they came this far. They must have been very hungry too as they didn't even finish their cereal.

Mason approached them slowly, careful not to make any noise. The dry leaves on the ground were making it hard for him to do so. He tried his best though as he couldn't risk them waking up and taking off again.

~~~~~
Lucas had always been a light sleeper. He hated it but it proved to be helpful now. Mason had stepped on a very crunchy pile of dried leaves and Lucas woke up.

He saw his father a few steps in front of him and quickly nudged Caleb awake. Despite being a heavy sleeper, Caleb immediately woke up as he remembered the circumstances they both were in.

~~~~~

Seeing both his sons awake, Mason quickly ran towards them and pulled them into an embrace. They struggled to get out of his arms.

Mason quickly pulled out the knife that he grabbed from the kitchen as he ran out the back door and stabbed Lucas right in the chest. He then did the same thing to Caleb.

The boys were on the ground, drenched in their blood.

"You know, here I was, thinking that you both ran away unable to tolerate my abuse any longer. That hit on my head, thank you, Lucas, somehow stirred my memory and I remembered you both whispering that day. You both knew I was up to something", Mason was circling the boys like a vulture.

"Dad–", Lucas managed to choke.

Mason continued as if Lucas didn't say anything, "I was actually planning to kill only either one of you. I was still in the works of choosing which one of you. Is it going to be Luuuuuuucas? Or Is it going to be Caaaaaaaleb?"

Lucas breathed his last breath. Caleb was now sobbing even harder clutching Lucas's lifeless body.
Mason was manic, "Yes! Yes, that was exactly my plan! I wanted to kill only one of you to teach the other the pain of losing someone you love very much. That was why I waited all these years without killing you off as babies. I had to make sure there was a strong loving bond between the both of you".

Mason then pulled Caleb away from Lucas and repeatedly stabbed him until he became limp. He would rather have them both dead.

"If either of you meets your mom, tell her I have avenged her death!"
__________________________________________

Thank you for reading this. If you liked my writing, please subscribe and click the little heart below this piece or near my name, at the top of this page.

If you liked this, you might also like this:
Reader insights
Nice work
Very well written. Keep up the good work!
Top insights
Excellent storytelling

Original narrative & well developed characters

Easy to read and follow

Well-structured & engaging content

Eye opening

Niche topic & fresh perspectives
Compelling and original writing

Creative use of language & vocab

Heartfelt and relatable

The story invoked strong personal emotions

Masterful proofreading

Zero grammar & spelling mistakes

On-point and relevant

Writing reflected the title & theme
Add your insights