Book Review: 'The Death of Mrs.Westaway'
By Ruth Ware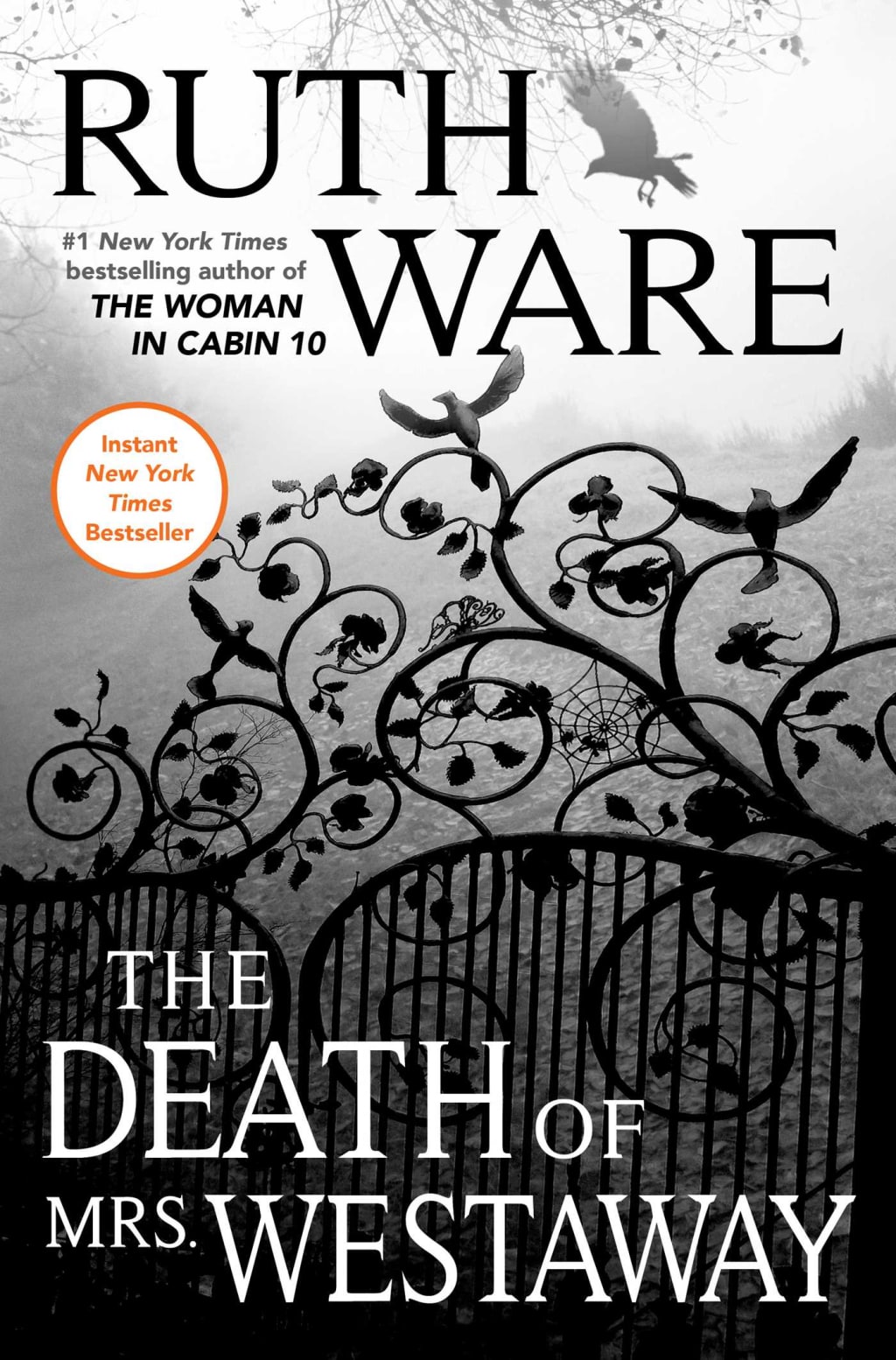 From the writer of the #1 New York Times, bestselling author of The Woman In Cabin 10 by Ruth Ware comes The Death Of Mrs. Westaway. A fictional thriller that keeps you on your toes throughout the whole book. Hal, the character in the book is a tarot reader who doesn't really believe in what she does. Then one day she receives a letter in the mail saying she's been named in a will of a woman she knows nothing of. Broke and scared of the loan shark coming after her, she takes the opportunity to get some money but ends up getting a lot more than she bargained for. This book captures you so quickly and keeps you turning the pages till the very end. If you enjoy thrillers, this is the book for you.
"Struggling with crippling debt, Hal is present with a difficult choice: ignore the letter, or use her cold-reading skills to potentially claim the money and change her life."
So she takes the risk and goes to the funeral. When she meets the family at the Trepassen house, the Westaways' estate, Hal discovers so many secrets about her life and theirs. With her life threatened and so scared of what could happen, she hops on the train back to her little flat in Brighton. But her so many unanswered questions, like who is her father, kept nagging at her and had her going back to Trepassen to find the answers. Bravely, she gets back on the train, faces the family, and starts searching. She didn't know just what she was going to discover.
This book was very suspenseful and shocking. It had me asking question after question and going back pages to reread them to make sure I didn't miss anything. It had my attention from the beginning, I had a hard time putting it down. I loved the storyline and how it was all written out. Though I wish the ending had more details. The book left me wondering what comes next for Hal. What does she do with her inheritance? We will probably never know. This is one of the downfalls in the story. Unfortunately, that happens a lot in books, so as the reader that is the risk you take. All in all, I really enjoyed the book. I am now curious about the book The Woman In Cabin 10 and will probably pick that one up too.
"So many questions… until the very last page! Needless to say, I could not put this book down!" — Reese Witherspoon, Actor
"Ruth Ware is a magician. Her novels—suspenseful, sophisticated, relentlessly compelling—blow the dust off half a dozen crime genres, from Golden Age whodunits to psychological suspense. And The Death of Mrs. Westaway, her latest, is also her best: a dark and dramatic thriller, part murder mystery, part family drama, altogether riveting. More, please, and soon." —A. J. Finn, #1 New York Times bestselling author of The Woman in the Window
I would agree! If you enjoy page-turning thrillers, this is the book for you. I promise you won't be disappointed. Ruth Ware has a way of keeping you on the edge of your seat till the very last page. If you can't handle the suspense of not knowing anything till the end then I wouldn't suggest it. When I first read up about the book I didn't know what to expect. She really keeps you guessing. If you have picked up this book and are going to read it, don't plan to do anything else that day. That being said, I would definitely read other stories by Ruth Ware.