Bedtime Stories
Your Nightly Dose of Things that Go Bump in the Night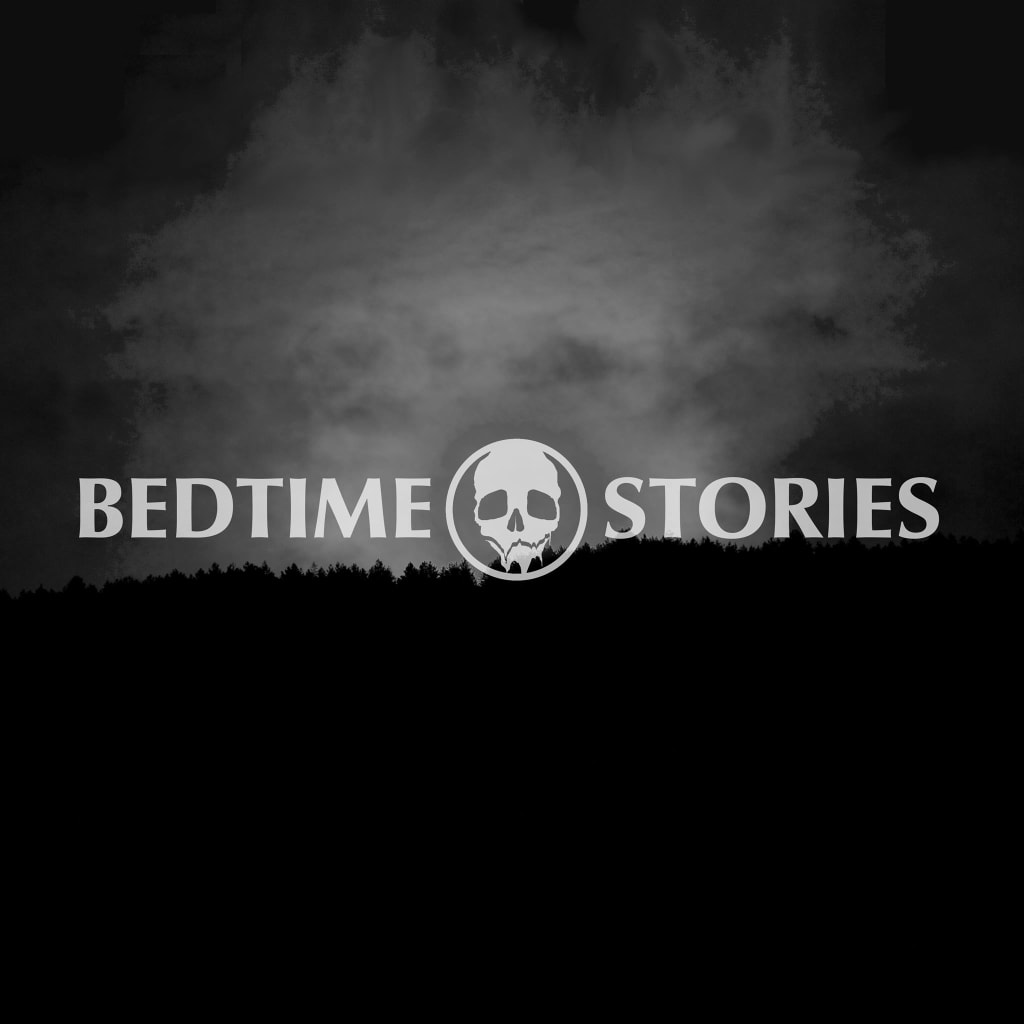 Are you ready for something scary, bizarre, or just plain weird? Well log on to Bedtime Stories on YouTube and prepare to get scarred. The vidcast which is both written and narrated by Richard While retells stories that are paranormal, supernatural, or urban legion in origin. The series consist of artwork by Mikey Turcanu and music by Keven McCloud. The Vidcast is presented in 15 to 25 minute formats which consist of a audio narration and series of illustrations in the video portion. There is also written narration that appears on the video portion of the vidcast. It is usually at the top of the image and is word for word monologue from Richard While. Although the video is a series of illustrations, on occasion the presenters will post still photos or a few seconds of video for some episodes. Each story is starts out with a narrative of events and then some possible explanations that range from the paranormal to the skeptical. Finally they invite the viewer to decide as to what the explanation is. The vidcast has lasted for about 3 seasons with about 10 episodes each. The entire series has been on YouTube for about one year and the host asks for viewer support to help "keep this channel alive."
In this video the hosts introduce themselves and talk about the reasons they started the vidcast. In this video, you see the both creators in person as they speak instead of voice over. They even attempt to tell a good joke, but with not much success.
This this the first episode of the series. Here the hosts discuss three men assigned to a remote lighthouse located of the coast of Scotland. The day after Christmas in 1901 a forth lighthouse keeper went to relieve one of the three men only to find all of them missing under weird circumstances. The host discusses the reasons behind their sudden disappearances from the other worldly to more logical reasons.
This is the first episode of the series I watched. I found it through another Vocal creator when I saw this post. Watching this episode of the series, I got hooked and subscribed to the YouTube channel. This episode of the series discusses how a dead man was found on a stack of coal in a local mining plant. The police investigate and are baffled as to how he got there along with the cause of death. It appears that he was tortured but treated for his wounds but died of a heart attack later. Years after this incident investigators found some new information that could shed light in this case.
This episode of Bedtime Stories is one I can relate to. I used to work in private security and would be assigned to warehouses like the one in this story. They can be scary at night and when two police officers went to answer a call for a large manufacturing plant, they got more than they bargained for. The front doors had opened and closed by themselves, lights turned on and off. Then another police car arrived with more officers, but was it another car with two more officers on the grounds?
Now this episode is a very interesting case. A man who is supposed to be very health is found dead in his apartment. The autopsy states that he died of a heart attack, however his apartment was in a decorated in a bizarre manner. It looked as though he was trying to prevent something form coming in. Did a someone put a curse on him or was it another cause?
Why I Like This Vidcast
I love listening to this vidcast since I saw the first episode, the one that I previously mentioned. I like the simple and straightforward style that is used in the video. The use of captions makes it easy to follow the story and to understand the details. The music is very eerie and sets the right mood for the subject matter. I find it best enjoyed by watching it with the lights turned off at night and using headphones.
Where to Find the Vidcast
You can find Bedtime stories on their YouTube channel. They are on Facebook, and they can be found on Twitter and on Patreon.
pop culture