A Little Horror for the Holidays
A Christmas Horror Movie Watchlist
It's that time of year again when you're stuck watching either Die Hard or Hallmark movies instead of the guts and gore of a great horror flick. Well, I'm here to help add a dash of horror to your holidays with this list of Holiday themed horror features.
1. Gremlins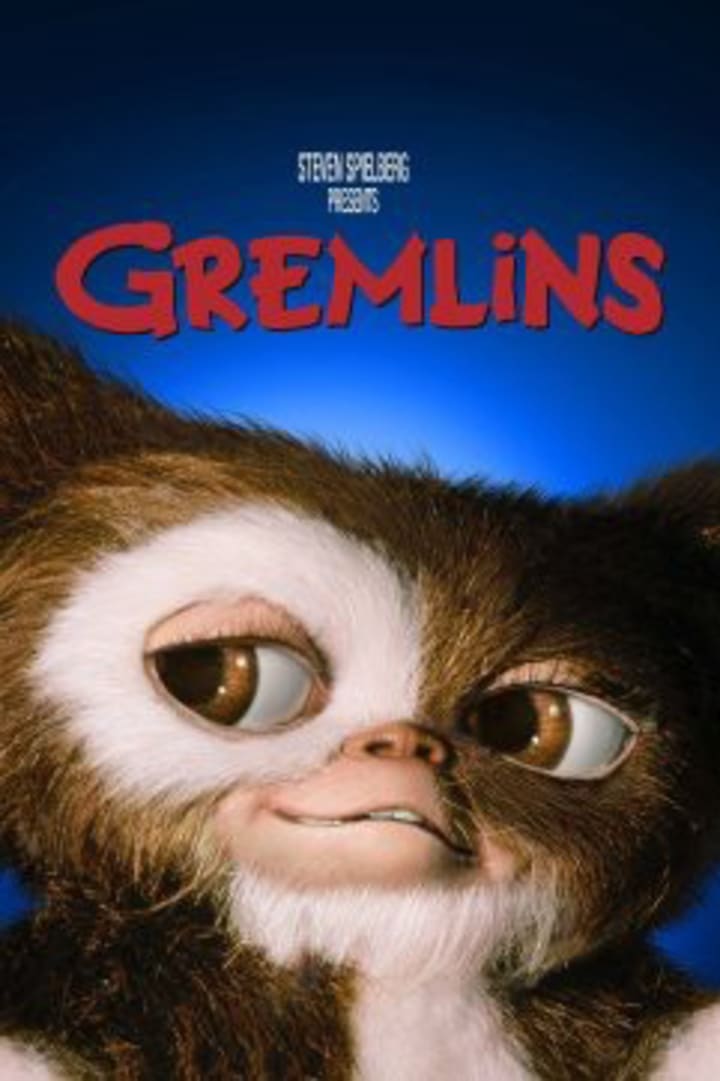 For some reason, this movie gets left off of a lot of the Chrismas themed horror lists and I'm not sure why. I mean I understand it's not as intense as some of the other movies but it has all of the right elements of a classic creature feature. If you haven't seen it, it's about a father who tries to get his son the perfect Christmas present and winds up buying a mysterious little creature from a Chinese antique store, a creature that comes with a very specific care manual. You can pretty much guess what happens next, suffice to say the son doesn't follow the rules and bad things happen.
2. Rare Exports: A Christmas Tale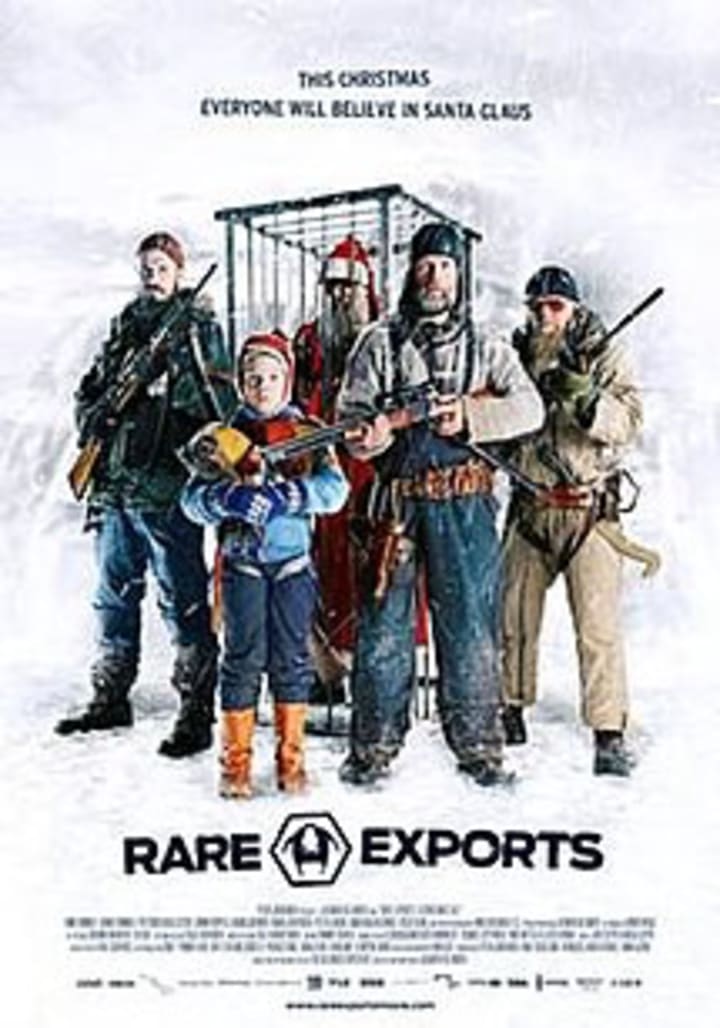 Rare Exports is one of the weirder movies on this list, one it's a foreign language film and two it has a different take on the whole Santa mythology. For instance in this film Santas are naked indestructible old men who like to eat raw meat. Unlike Gremlins, this is a super gory film, and if you don't mind reading subtitles it makes for a quality Christmas horror movie.
3. Krampus
Krampus is one of my all-time favorite movies. So I'm a little biased when it comes to it. The follows the Krampus mythology, which if you don't know, revolves around Krampus being the anti-Santa. Set in the suburbs doing a snowstorm Krampus hunts a family that's forgotten the true meaning of Christmas. It's filled with amazing special effects and has a couple good jump scares as well, making it a great addition to any Holiday horror list.
4. Better Watch Out
Better Watch Out, is more a psychological horror film. The setting is like well, a lot of horror movies, a babysitter home alone with her young ward when a series of unsettling things start to happen. Though this movie has a couple of twists when it comes to the actual villain. Without spoiling too much if you're a reader its kind of a holiday version of Let's Go Play At The Adams minus a lot of the torture scenes and with a slightly happier ending.
5. Windchill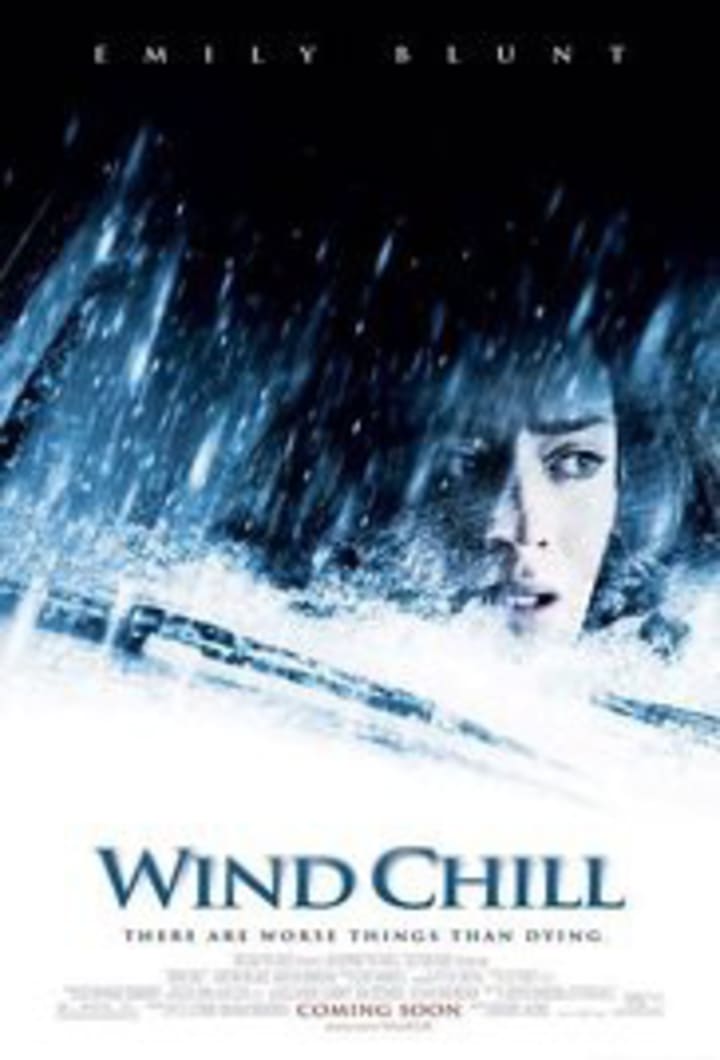 Windchill is definitely another psychological horror film. It follows two college students who decide to carpool together over winter break and while taking a shortcut wind up getting run off the road. With the temperatures dropping they have to find out how to stay alive, while also encountering apparitions, which may be all in their mind.
6. Puppet Master vs. Demonic Toys
Toys are what the Holidays are all about anyway am I right? So what better Holiday feature than Puppet Master vs. Demonic Toys? It's apparently non-cannon with the other Puppet Master series, but who cares it's fun and cheesy and stars Corey Feldman. This entry follows the grandchildren of the famed alchemist and toymaker Andre Toulan who are trying to replicate his life force potion. However, they soon find themselves up against an evil toy company in service to a demon who wants that very life force potion. They also want to unleash an army of evil toys onto the world on Christmas day, because why not? Some of the original Puppets are absent from this film but I still count it as an excellent addition to the Puppet Master series.
7. A Christmas Horror Story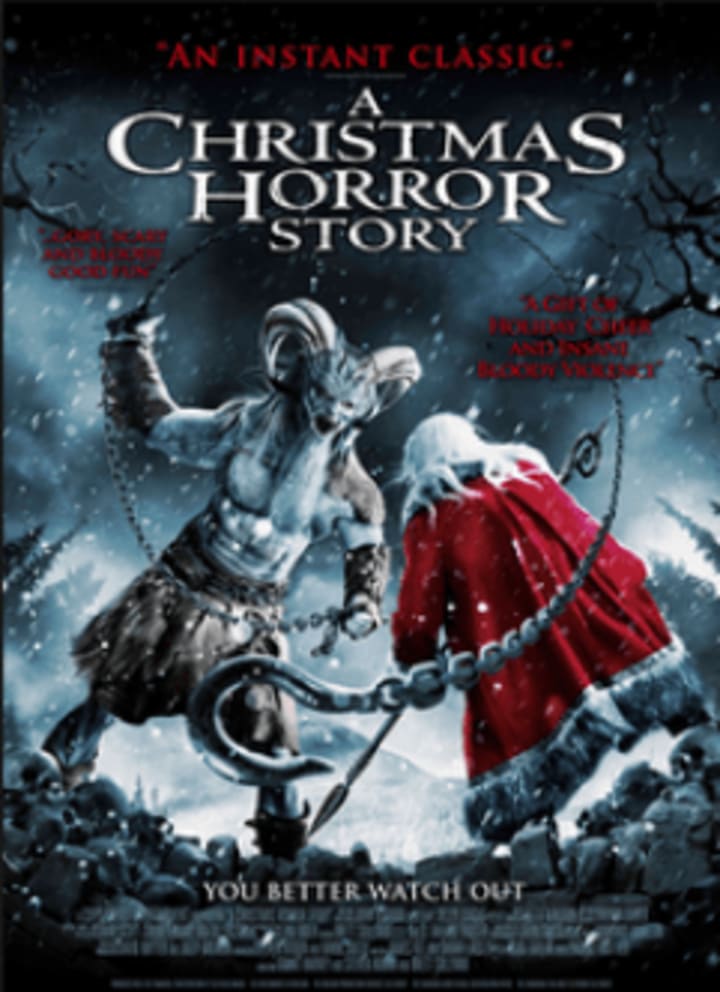 A Christmas Horror Story is an anthology movie, and I'll admit I liked some of the stories a lot more than others, but that's pretty par for the course when it comes to an anthology. But, if you've ever wondered how Santa Claus would handle a zombie outbreak in the North Pole this movie has you covered.
8. Black Christmas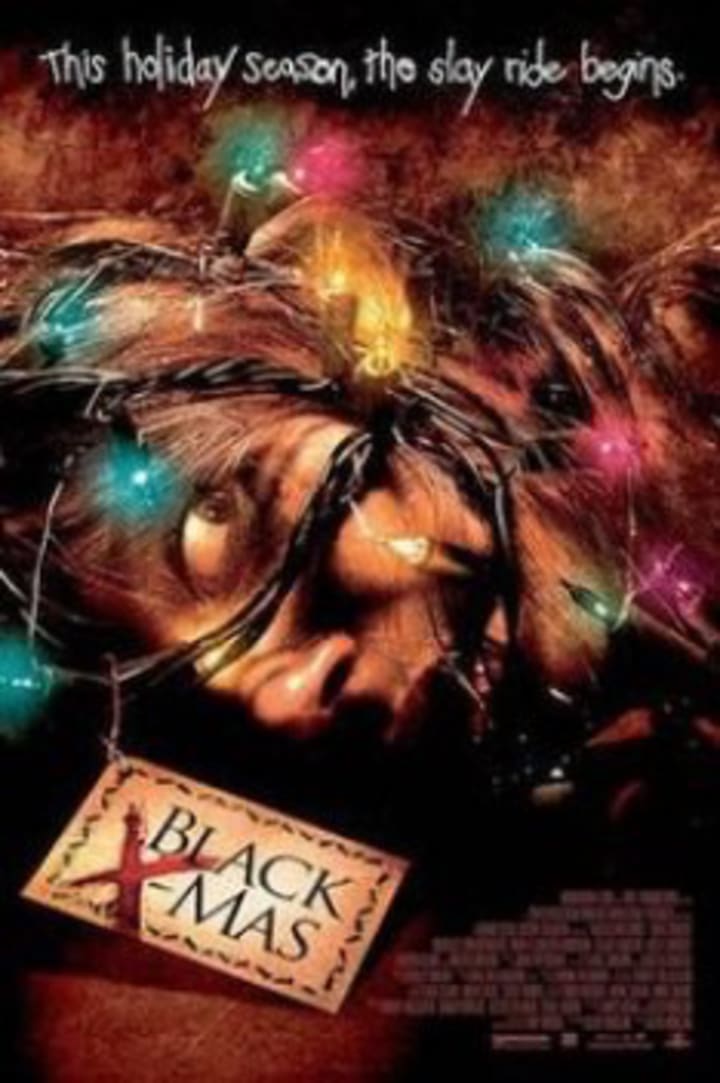 A group of sorority sisters are trapped inside over the holidays while a slasher is on the loose and while this movie follows most of the tropes it still finds ways to stand out and be original. Which is why Black Christmas should be on your watch list this year.
9. Jack Frost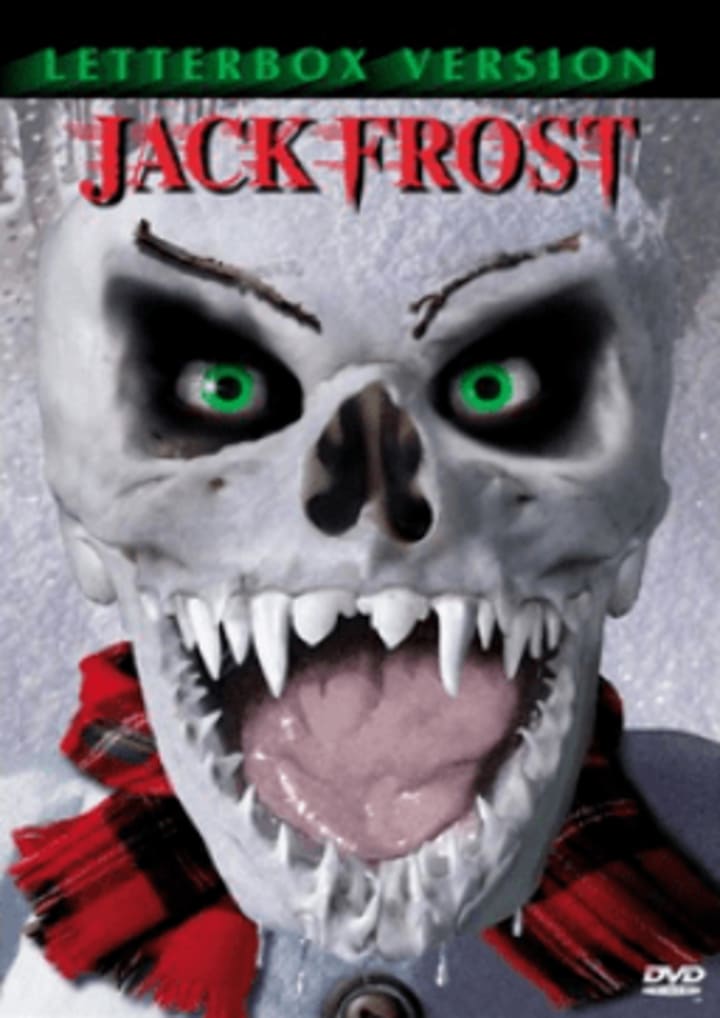 The Jack Frost movie series are fun. Lots of fun, I mean what's not to love about a serial killer becoming a murderous snowman? If you like schlock, gore and questionable dialogue than Jack Frost and Jack Frost 2: Revenge of the Mutant Killer Snowman will be right up your alley. Just make sure not to confuse it with the 1998 Jack Frost with Michael Keaton.
10. Christmas With The Dead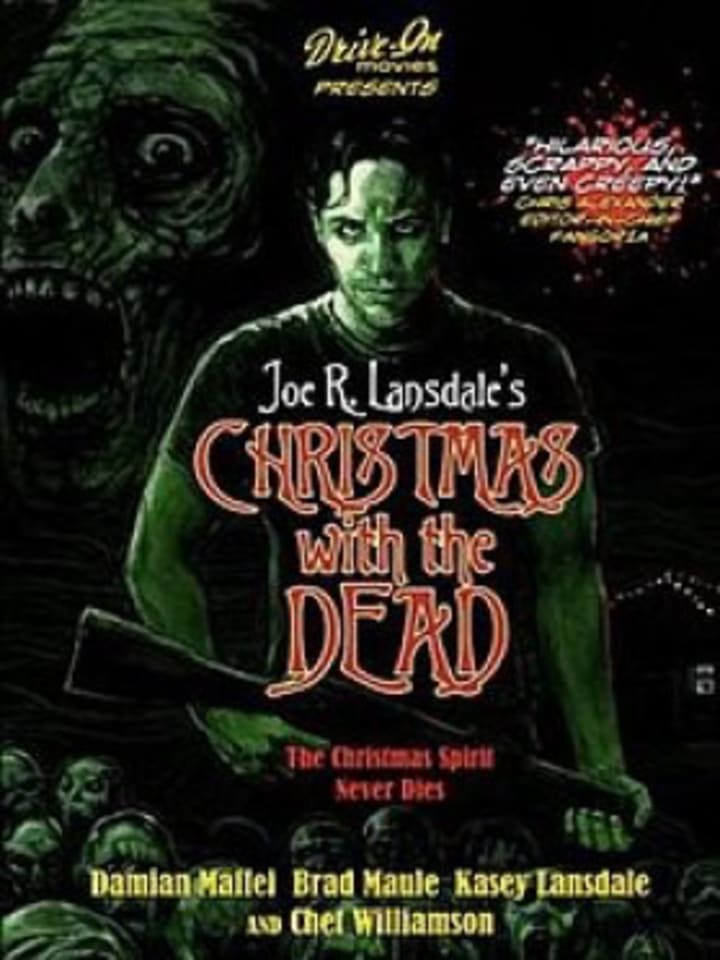 Written by Joe R. Lansdale, Christmas with the Dead is all about how to spend the Holiday's when the world is overrun with zombies. I won't spoil any more than that but suffice to say that if you decide to watch it your in for one hell of a ride.
Reader insights
Be the first to share your insights about this piece.
Add your insights