A Kiss on Dark Lips
Prologue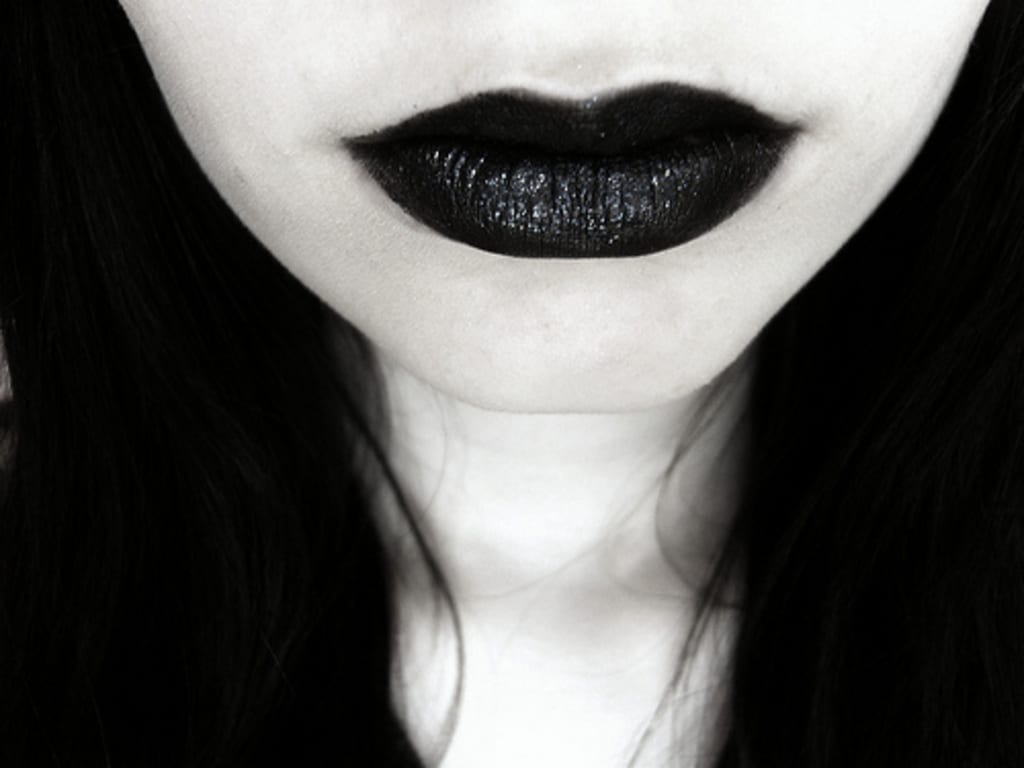 Steven's life was finally going the way he wanted. His enduring battle with breast cancer was over. He survived. Nothing could stop him from feeling victorious. Not even the unrelenting roast sessions by his sister Helen, about being a man with breast cancer. Still very weak, he lays in his hospital bed excited to know what comes after. No more wires attached to his body. No more monitors tracking his every action. No more sickening chemotherapy. No more god-awful hospital food. He was finally ready to live again; and tomorrow's discharge was the start of it all. A fresh start away from the clutches of a cancer-related death.
Tonight was his last night at Morgan General Hospital. The hospital was two miles away from the city of Philadelphia. Outside his window, while plugged up, he found his hope. The far off image of the Philadelphia skyline. All its lights would shine radiantly at night. While all the trees withered and died that autumn, the lights never did. Neither did his hope. The chemotherapy was a dreadful experience to both his body and soul. Many times, he laid down nauseated, wondering how he failed the genetic lottery. In those moments, Steven found solace in the Philadelphia lights, and how its many possibilities gave him that hope.
This was the last Halloween he stayed bedridden. He loved Halloween. For reasons as innocent as candy, to not so innocent wants of provocative, sensual, mature parties. Steven was benched from it all. Almost two years of his young adult life, he was either sitting or lying down ill. He was now 23; still a senior in college, and frustrated with everything he missed. Stevens's father Ramon would come with his sister almost every other day. Ramon adopted both of them while they were in foster care. Helen was the oldest by three years. Steven clung to her back then though they were not related. They had a sibling bond from the day the both entered the system. Ramon could not separate them, so with his ex-wife's help, they raised a family. They had an unconventional blended family, which suited them just fine.
Steven knew every holiday afterwards was to be celebrated magnanimously. The possibilities were running through his mind. Sleeping tonight was not going to be hard. He wanted tomorrow to come. Steven wanted to spend his last night of Halloween engaging in his annual ritual. Horror movie marathon. He preferred the 80s classics vs the gore porn that is being produced today. Steven grabbed the remote and changed it to the station. Two horror movies in, and Steven was finally groggy. He shut his eyes slowly, and smiled knowing everything was finally going to change.
While Steven slept, a breaking news report hit the air. This would mark the beginning to his very own tale. The calamitous tale of a ruinous hellion and a tragic hero.
"We interrupt our scheduled broadcast to give you this breaking news. A series of college house parties in Northern Philadelphia have been reportedly burnt to the ground. Witnesses claim to have heard screaming from the inside, while the fire raged uncontrollably in each of the houses. The houses had the windows boarded and doors locked from the outside. Each of houses were fraternities belonging to Temple University. The university has not released a comment at this time. Police are suspecting fowl play due to the nature and timing of each of these fires. This could mean arson at this time. Stay tuned for more developments, this is……"
fiction