5 Horror Movies or Shows on Netflix
Horror Movies or Shows on Netflix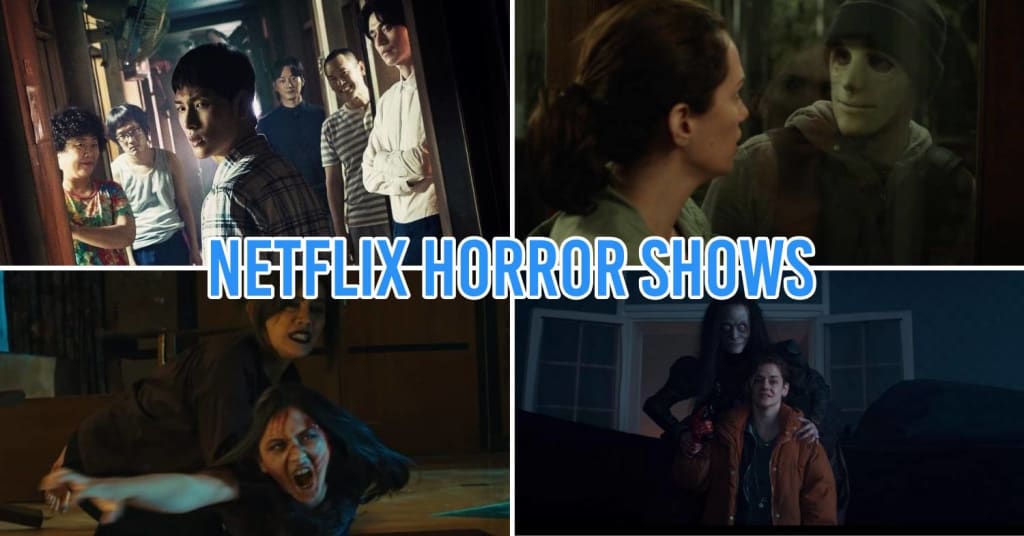 In contemporary times, Netflix has become the hub of online streaming. With over 7000 shows and movies, Netflix offers a lot to its viewers to watch. From action thriller to comedy and from adventure to drama, everything is available on Netflix. Today in the blog here, we are covering the genre of horror. Netflix has produced some of the best horror shows and movies that took the audience's attention not only for the screenplay but also for the story. Thus, here we have listed the 5 best horror movies or shows that are available on Netflix. But some of these shows might not be available in your region, and for that you will have to get a VPN for Netflix to access these shows.
1. The Walking Dead
The season 10 of The Walking Dead came out in 2020, and it took a lot of attention for its amazing special effects. This show, though, is only in 24 content libraries, but you can always get it through a VPN. This show is all about a Zombie attack on a city and a policeman searching for his family. With some brutal and blood-filled scenes, this shows becomes a scary watch for the viewers. It is one of the highest-rated horror shows in the Netflix library.
2. Truth or Dare
The title for sure sounds like a fun game and the story revolves around the same. Just the twist here is that an evil force is playing the game of truth or dare with the group of teenagers. The Blumhouse productions came out with this idea in 2017, and now it is available on Netflix. This movie is a perfect combo of horrifying scenes. The movie is a perfect watch if you are a fan of suspense movies because it is a perfect suspense and horror touch.
3. The Nun
The Nun was another horror movie that took a lot of attention from Netflix. The movie was released in 2018, where a Nun was shown as one of the terrifying characters. In terms of cinematography, the movie was amazing, with some brilliant scenes portrayed excellently through great camera work. The movie has made it to our list for the response that it received from the audience. It could be a great watch if you love horror movies.
4. Marianne
This French-language series was released in 2019. This Netflix original was rated as one of the scariest series Netflix has ever produced. Emma, an adult, and a famed horror writer, is the main character of this series. Emma wrote her novels based on Marianne's horrifying figure that she saw in her childhood dreams. The real trouble begins when Marianne starts appearing in reality. The lines of fiction and reality begin to fade away, making Emma terrified with her life. As Marianne becomes brutal, the series becomes more horrific, and thus it is said to be one of the best and scariest series that Netflix produced in the year 2019.
5. BirdBox
Well, if you use the internet daily, then I am pretty much sure that you would have heard this name a while ago. BirdBox got viral on the internet, and people worldwide were talking about it on social media platforms. The movie was released in 2018 with a storyline of a mysterious force trying to kill people. The story takes a turn when a mother of two children fights to survive herself and her children. The movie was perfectly created with some dreadful and perplexing scenes. Your desire to watch a horror movie could be perfectly catered with this movie. The two-hour watch is a must recommended for people who are horror movie lovers.
This list of 5 horror movies is made after a thorough go-through on what you should watch on Netflix. All of these movies are amazing in terms of horrific, brutal, and blood-filled scenes. So, which of these movies are you watching tonight?
Reader insights
Be the first to share your insights about this piece.
Add your insights