5 Horror Movies for the Age of the App
Possessed by a demon? Raising the dead? Contacting the underworld? There's an app for that.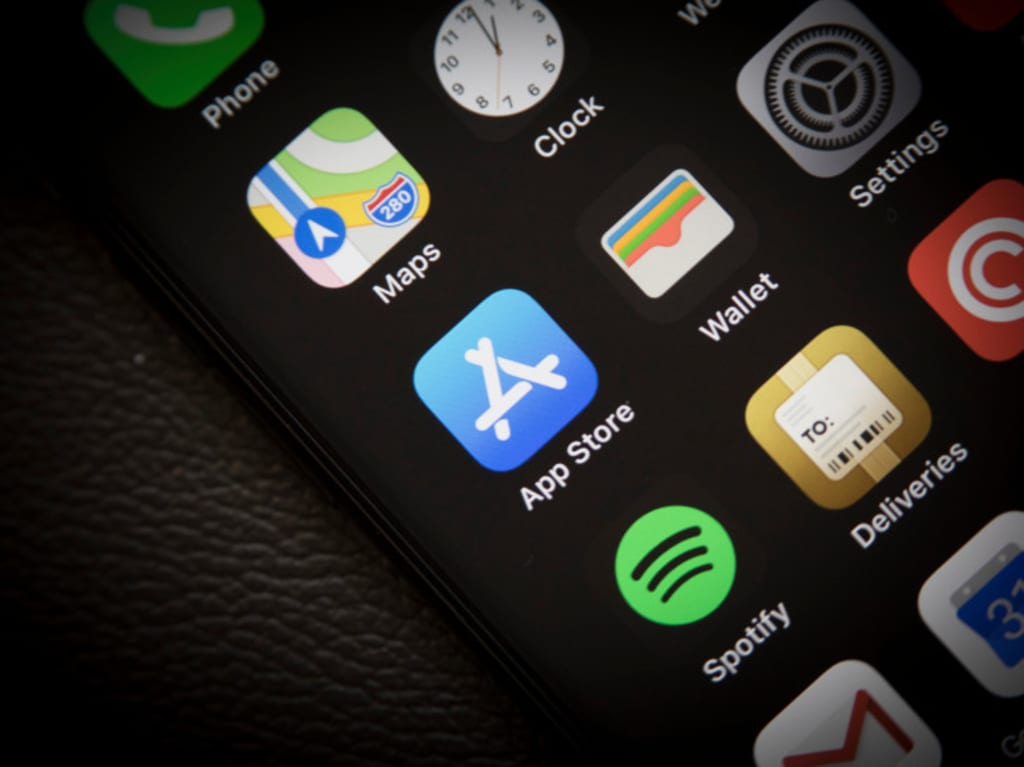 Nowadays, there's an app for everything. Apps for getting food, apps for finding taxis, apps for making friends and talking to friends you've already got. Apps to make your dog look like he talks. Apps everywhere. So of course, there are horror movies that have emerged in response to the age of the app. Unfortunately, all of these selections have HORRIFIC ratings (the highest is a 6.1 on IMDb), but these first pioneers could be a picture of what is in our future, so check them out anyway.
Ryde is basically a horror movie about Uber. When a new ride share app called Ryde begins taking over the taxi industry, a psychopath decides to take this opportunity and steals the identity of a well known driver. Now, everyone who uses the app is playing Russian roulette. The reviews on this movie were absolutely terrible; people were upset about the acting in particular. It has a rating of 6.1 on IMDb, which isn't super awful, and the reviews didn't get bad until a couple of months after the movie's official release on September 15, 2017. So make of that what you will.
This one strikes me as a take on Texas Chainsaw Massacre—that is, if Sally had been carrying a cell phone in the pocket of those white bell bottoms. Jessie (Kirby Bliss Blanton) has lost her phone at a party, so she and a few friends use 'Find My iPhone' to try and get it back. The app leads them into a house, where they are held hostage by a family of lunatics. It's a familiar slasher narrative, anyway. Since its release on October 28, 2016, it's gained a 4.5 rating on IMDb.
A team of programmers discover something odd about the new dating app they've developed—the night before its release. Whoever uses the app appears to lose all self control... and the violence is spreading...
Despite this one having an interesting premise and looking pretty good, it has a pitiful 3.4 rating on IMDb. At its release in 2016, the end credits of the film include a URL—www.OtherHalv.es—but as of January 2017, the page only leads to a HTTP ERROR 500, perhaps as a symptom of the film's unpopular reception.
After five friends download a mysterious app, they get much more than a virus; they get a supernatural entity that manifests in the form of creepy toys and seeks to pick them off, one by one. This one was released on October 22, 2016 and currently has a 4.3 rating on IMDb.
Josh Fosse (Jeremiah Watkins) is stuck in a life that's going nowhere fast. He struggles with money, relationships, and dreams of fame. While trying to make his mark by reviewing apps, he comes across a self-help app called i-Lived. He decides to review it for fun, but as soon as he signs on, he immediately gets a new girlfriend and an amazing job offer. But when he signs out of the app, he loses everything. Desperate, he signs back on, but this time, the terms and conditions are different... maybe even evil...
I love the concept of this, but this one was also a bust, according to IMDb's 4.5 rating.
movie review
About the author
I'm a freelance writer with an interest in true crime, entertainment, and a wide range of other things.
Reader insights
Be the first to share your insights about this piece.
Add your insights