4 Reasons Why the 'Child's Play' Franchise Is the Best Horror Franchise Today
Reasons Why Chucky Isn't DEAD! WARNING: Spoilers will be touched on.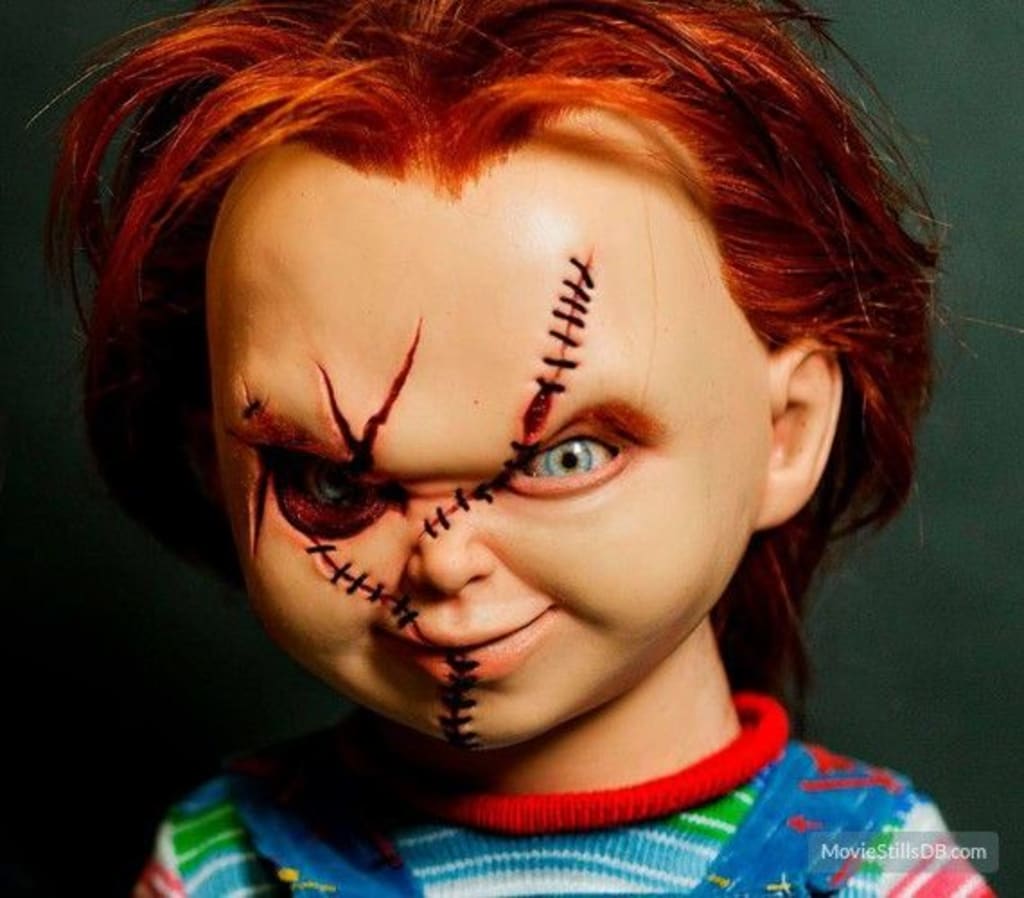 Chucky from Curse of Chucky
As we all know, the Chucky franchise has been alive for 30 years now and has kept quite a reputation with its audience. As the horror film writer/director Don Mancini continues to push this universe to a broader scale, the franchise appears more open for opportunities. After the announcement of a TV series in continuation of the franchise in the works, there's a lot of anticipation for this to happen being that the events in the latest Chucky film, Cult of Chucky,proves it. This is sheer evidence that Chucky is very much alive and still has room for growth. As of right now, Chucky is the only conscious classic horror icon today that fans expect to expand in terms of film/series. The truth is... Chucky isn't going anywhere for a while, even with that pointless remake in the works. Regardless of how unsubstantial the Child's Play remake may be, that doesn't necessarily mean that Chucky is totally done for. As long as the story in the original remains fresh and eventually comes into fruition, then the franchise is in a safe place. I have plenty of reasons why the Child's Play franchise is indeed the best horror franchise today, but for now, four good doozeys will do. Hopefully you'll understand why Chucky deserves to be on screen a while longer.
1. It's the only horror franchise getting a reboot, but still continues on its fresh path as a growing series.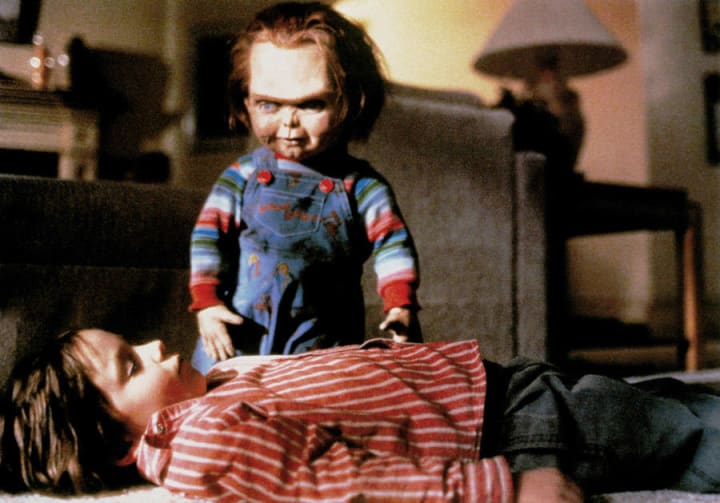 In many cases, the rebooting process of iconic horror franchises have deemed to be unsuccessful in paying homage to the original series. Due to the modernity of today's horror movies, they gear towards modern audiences which eliminates the great components that were used to make classic horror we all admire so stellar. Special effects for example are a big deal in a horror movie, especially if that horror movie involves a psychopathic serial killer in a toy running around hacking people left and right. As announced by COLLIDER, the Child's Play series that Mancini has stated that he's working on is said to be launched on SyFy. So, if that's not enough proof that this franchise is on fire, then I don't know what is.
With a horror reboot forgotten after having failed miserably by the terrible recreation of a masterpiece, that masterpiece will always have it's essence. Therefore, reboots cannot go on as progressing film franchises if they're not executed with care. This franchise is still alive thanks to Don. It's amazing to know that he values his creation and his investment in this franchise means well. In result, it has greatly paid off despite the occurrence of chaos surrounding it. And he's living proof that our favorite franchises don't have to end so quickly despite the issues that could be conflicting with the growth.
2. It's a CLASSIC that remains entertaining.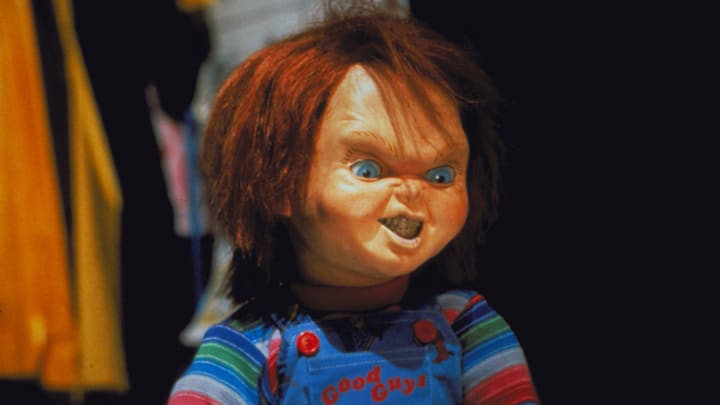 In the horror genre, there are plenty of films and film franchises that can be called timeless. But many of those films and icons haven't lived on as long as Chucky has. Not to say Freddy Krueger's style is cramped, but his reign has ended due to an unserving remake. Whereas Chucky, who's planning to be remade as an AI in the upcoming 2019 reboot, is nowhere near over through the eyes of Don and his fans. The long stance that the series has been upholding for 30 years now, has went through some ups and downs, but is still going strong. Now, Halloween (2018) on the other hand, being a classic horror film franchise, was actually very successful as read from countless reviews and ratings. However, what it lacked, lied within the storyline, for it was altered through the characters, Laurie Strode and Michael Myers. In the 2018 installment, these characters were not kin as brother and sister, whereas in the original installment, they were. This singular change apparently made a huge difference in the plot and storyline of the classic Halloween we all know and love. It was still entertaining in the horror aspect of it all, but where the story was driven to, it may have worked for some viewers, but for others, not so much when it comes to the true flow of film series.
Chucky has always been entertaining, regardless of where the story was taken or how the format of each film transpired, it still held an unusual interest, visually and perceptively. It's unique and is simply like no other. With the continuance of this franchise, it can only get better given there's a plethora of routes that can be taken when considering the future of Chucky... and Tiffany! 😉
3. Practical/special effects are still present.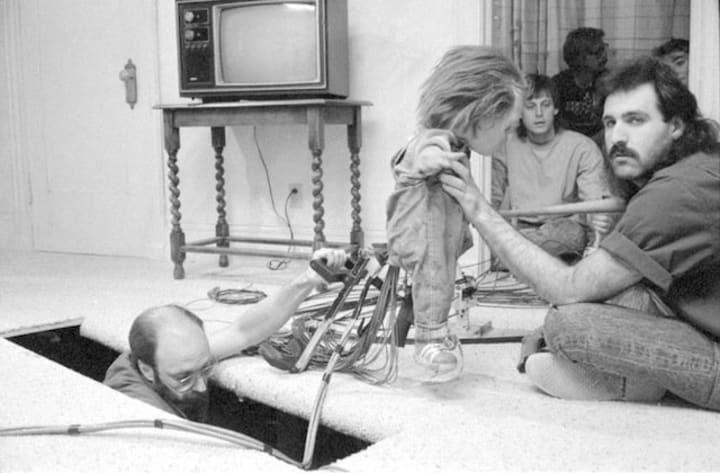 When it comes to horror, as said in Reason #1 (above), special effects are essential especially in a horror film. However, plenty of horror films have went down the road of working with CGI to replace realistically practical effects just for bigger budget. Thankfully, Don has decided that CGI isn't even an option when it comes to the Chuckster. In 2013's Curse of Chucky, Don made the mistake of utilizing CGI with the appearance of Chucky in a couple of scenes. This was a setback for not only the film, but for the entire franchise at the time. Now, and even since Cult of Chucky, Mancini has made it evident that CGI is apparently the haphaced way of producing some form of special effects. Its been proven throughout the journey of these films that sometimes doing things the old fashioned way, gets better results. And that means exactly how it's read in this reason.
The stronger the effects the more respect the film would gain as well as its authenticity. And based off what we've seen in Cult, it seems that the puppet work and special effects are for sure being used to its advantage. Without a doubt, Mancini isn't planning on throwing that away at all.
4. It's UNIQUE, alone and as a whole.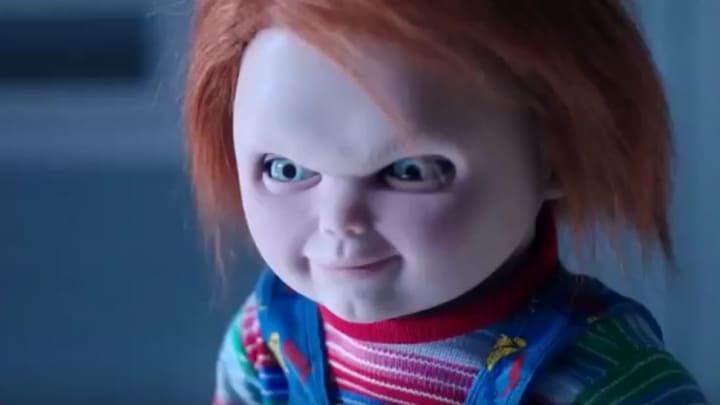 One thing I've noticed about the Child's Play franchise, is that from one film to the next, there's always something new being displayed, whether it's through the visual appearance of the film or the plot line. Each film has its own individual flare that sets it apart from the rest and stands in its own special place. With more Chucky content to come in the near future, it can only get better and better. Fans can't get enough of it simply because of it's exclusivity and distinctiveness. Part of this distinction comes from the voice behind this titular character we so deeply admire. And there's a strong possibility that without that voice, the Chucky streak will eventually die. But Brad Dourif is definitely loved, alive and well and whenever his voice is heard and perceived through this killer doll. We all know that the future of the franchise is in good hands as well as Don Mancini's.
movie review
I'm 18, love to draw ,read, write and most of all HORROR.
Receive stories by Zaire Cistrunk in

your feed