11 Fiendish Fright-Night Part 2 Facts
More Crazy Facts from the sequel to hit vampire movie Fright Night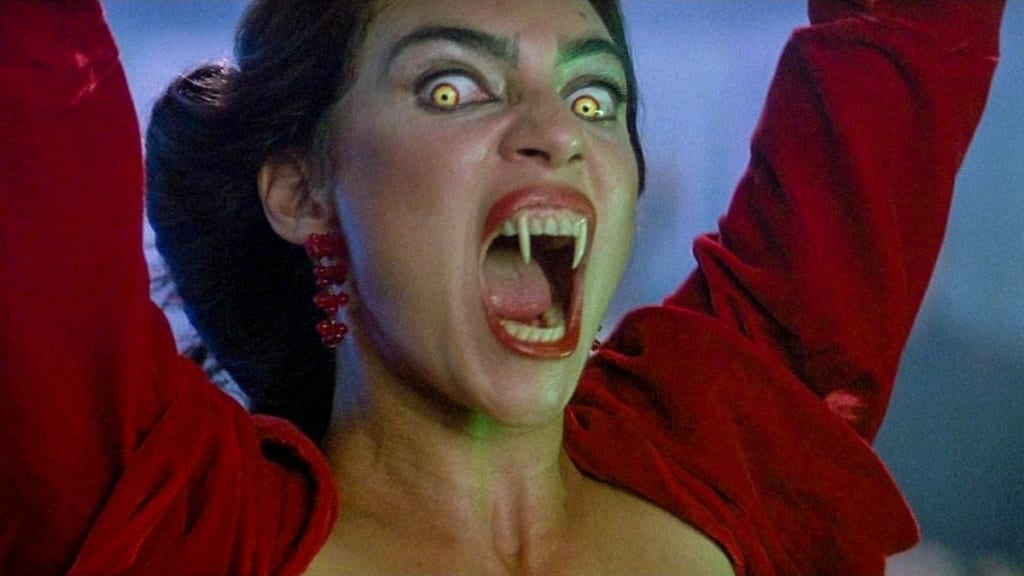 I Think She Spotted YOU!
The sequel to the popular smash hit movie Fright-Night (1985) had the strange and difficult task of recapturing the magic of its predecessor. Released only 3 years after the original, it struggled to find a home and these are just some of the strange things that dog the movie's legacy. Many fans feel the film is a somewhat ok sequel to the original but personally, I think the movie is a total hoot and deserves more recognition from its horror fandom.
So check out the trailer for this crazy sequel and find out some of the bizarre facts around bringing the franchise back from the grave!
Holland Out!
Writer/Director Tom Holland was asked to return for the sequel to his original creation but unfortunately, he was busy making Child's Play (1988) at the time. If that wasn't bad enough, so was Chris Sarandon who played Jerry the main villain from the first film. Talk about bad timing!
How Many MORE Charley's!!
In the original Fright Night, the name Charlie is uttered 62 times during its runtime. In the sequel, perhaps to one-up itself, it is said 63 times in total! I wonder how many drafts that script went through?
Familiar Wolf?
Jon Gries who plays the ferociously cool werewolf in part 2, previously played an unlucky lycanthrope before in the cult fan-favourite Monster Squad (1987). I'm sure he had plenty to draw from his experience and he really brings the fun in this sequel.
Transgender Vampire!
Very progressively the sequel features a transgender vampire called Belle who is one of the main leads in the movie. However Belle doesn't utter a single line in the entire film, which makes the role somewhat more terrifying during those kill scenes, wouldn't you say?
No Evil Ed!?!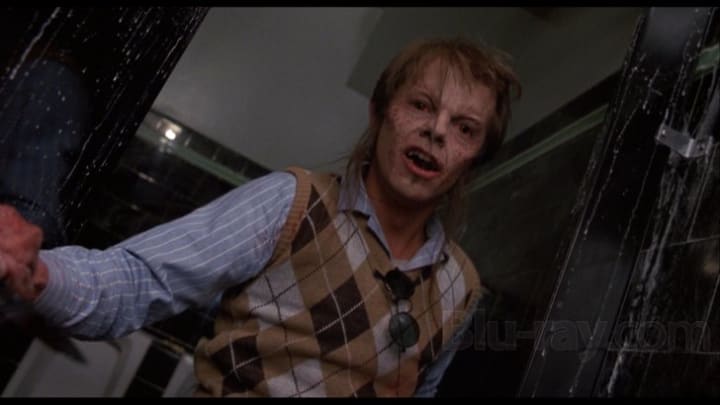 In earlier drafts of the script and in line with the cliffhanger of the original movie actor Stephen Geoffreys was meant to return as Evil Ed in part 2. Unfortunately, he was tied up (not literally) with his lead role in the Robert Englund-directed horror film 976 Evil (1988). A fun little horror gem in its own right but it's hard to wonder what could have been...
Damaged Vocals!
Voice actor Bob Bergman who did the roars and many other awful noises for the vampires blew out his vocal chords when recording the death screams for the film. As a result, he had to rest for several weeks before returning to production.
Bugged Out!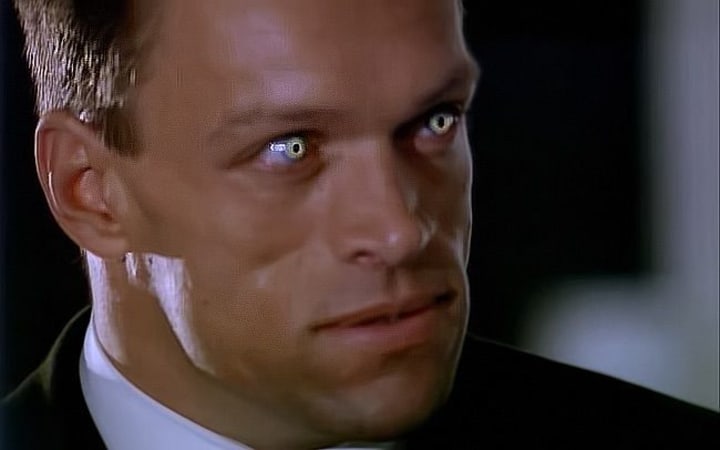 The bug-crunching character of Bozworth was brought to life by actor Brian Thompson who came up with the idea to recite the names of each species of insect before he ate them. A bizarre monster made all the more memorable by this little detail and an unforgettable character trait that will forever be ingrained in my mind that's for sure.
Box Office Failure!
Fright Night Part 2 had a small cinematic release and many fans of the original weren't even aware it had been made until it crept onto home video. This is due to the very unfortunate death of the film distributor chairman Jose Menendez who was murdered by his son shortly before its release. This not only ruined the movie's countrywide distribution plan but actually was the main reason we didn't get a third chapter in the franchise.
Thanks For Stopping by!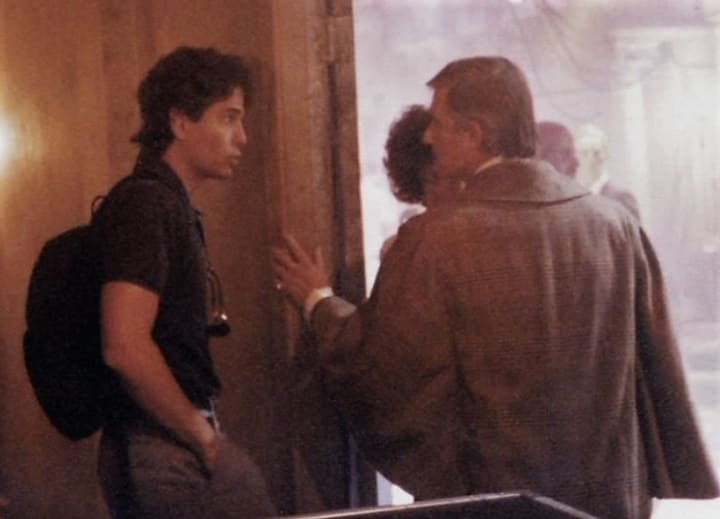 Chris Sarandon, aka Jerry from the original Fright-Night, managed to stop by the set on the day they shot Regina's apartment party sequence. A nice little moment for cast and crew and I'm sure he was happy to pass the torch to his on-screen sister Julie Carmen.
Prosthetic Nightmare!
Julie Carmen who plays Regina the lead vampiress in the movie had never done any prosthetic work before. On the day they took a mold of her head she had a full-on panic attack whilst the plaster hardened and went home in floods of tears. Unfortunately, she got a call the next day as there had been a problem with the mold and had to repeat the process all over again. Not a nice day to be a vampire I'd say.
A Rose As Sweet?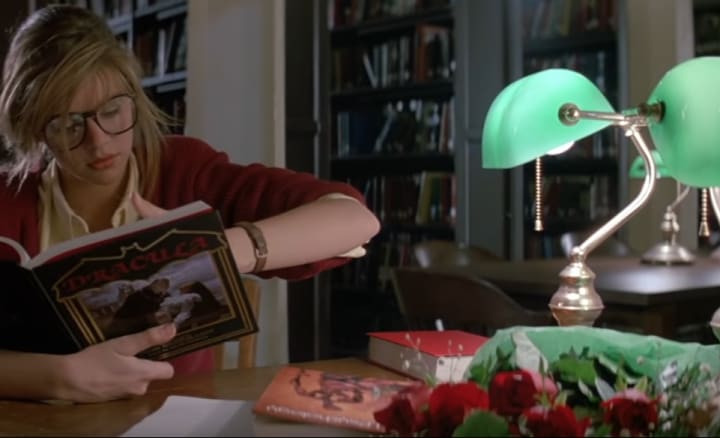 Possibly the only vampire movie to ever acknowledge that a rose is as deadly to a vampire as garlic. The legend says that five aromatic plants can repel a vampire: garlic, wolfsbane, hemlock, wormwood and wild roses. Better stock up on those items as winter approaches folks!
Still So Cool Brewster!
So overall Fright Night part 2 is a fantastically bonkers sequel that deserves a special place in every true Fright-Night fan's heart. While the movie took a lot longer to find its audience, it's clear to see that it has blossomed over the years and rightly deserves its status as a classic vampire movie. If you can, watch it in its new 4k transfer and give those pesky VHS uploads a wide-berth as they don't do the movie justice.